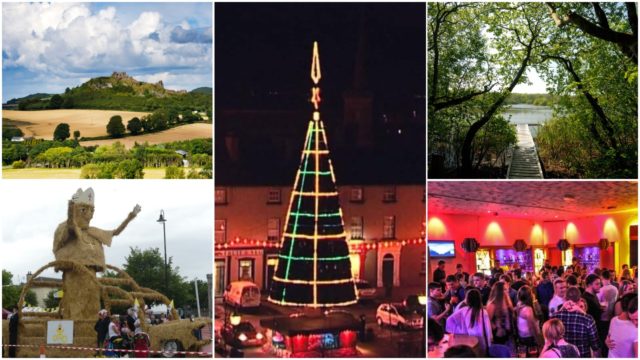 It's coming up to that special time of year.
Children laughing and singing, joy everywhere. As couples come into the festive season, it might be just the right time to pick the perfect ring and pop that question.
Anyone you know dragging their feet? Perhaps they just need a subtle reminder, or some inspirition as to where to propose.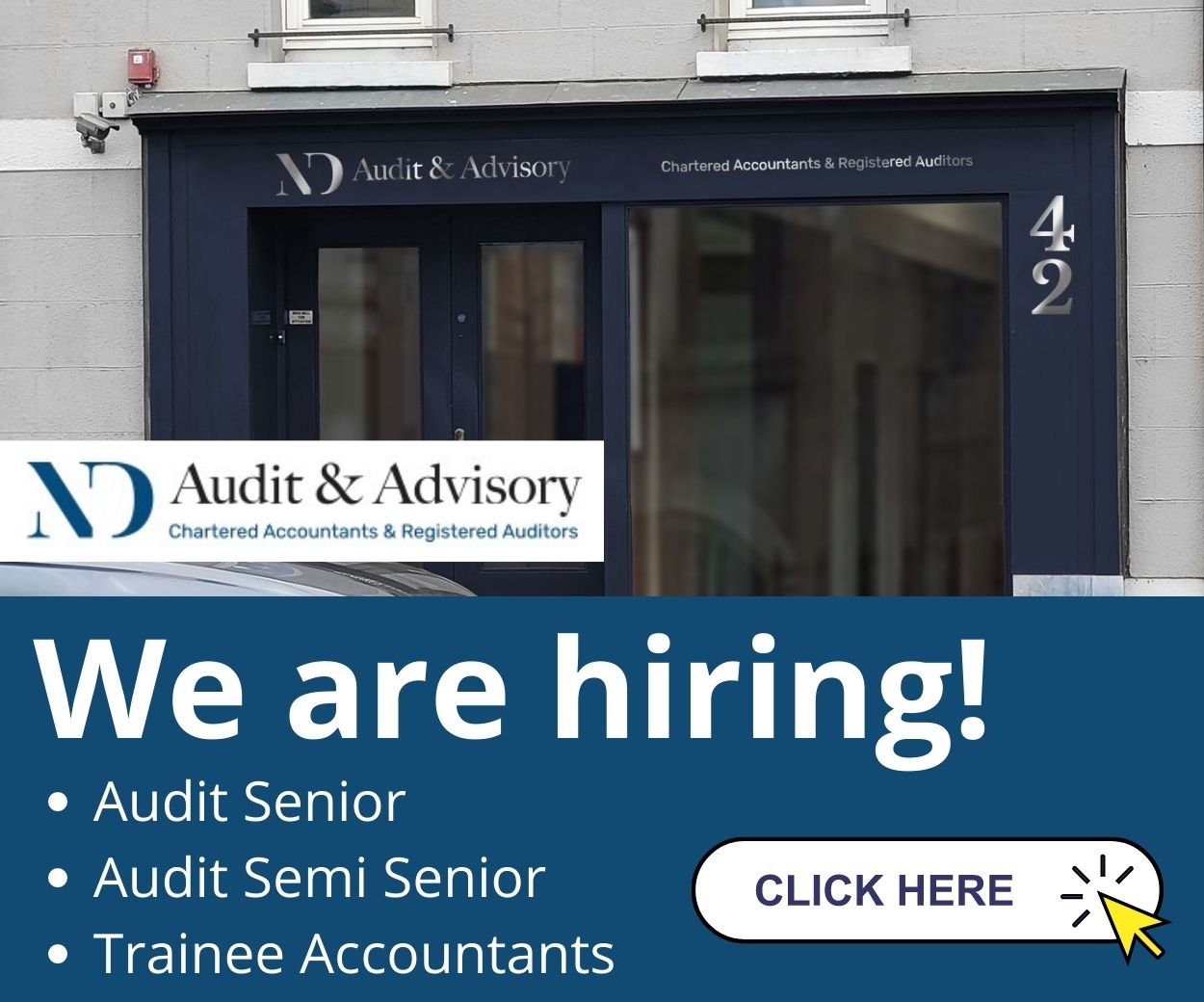 That is why we at LaoisToday have compiled this list of some of the best places to propose around the county. We were inspired by the brilliant piece from the team in Gerry Browne Jewellers advising lads on how to pick the engagement ring on their own!
There's no need to be getting fancy and jetting off to New York or Paris or swanky hotels around the country – we have all that on our doorstep and a whole lot more too.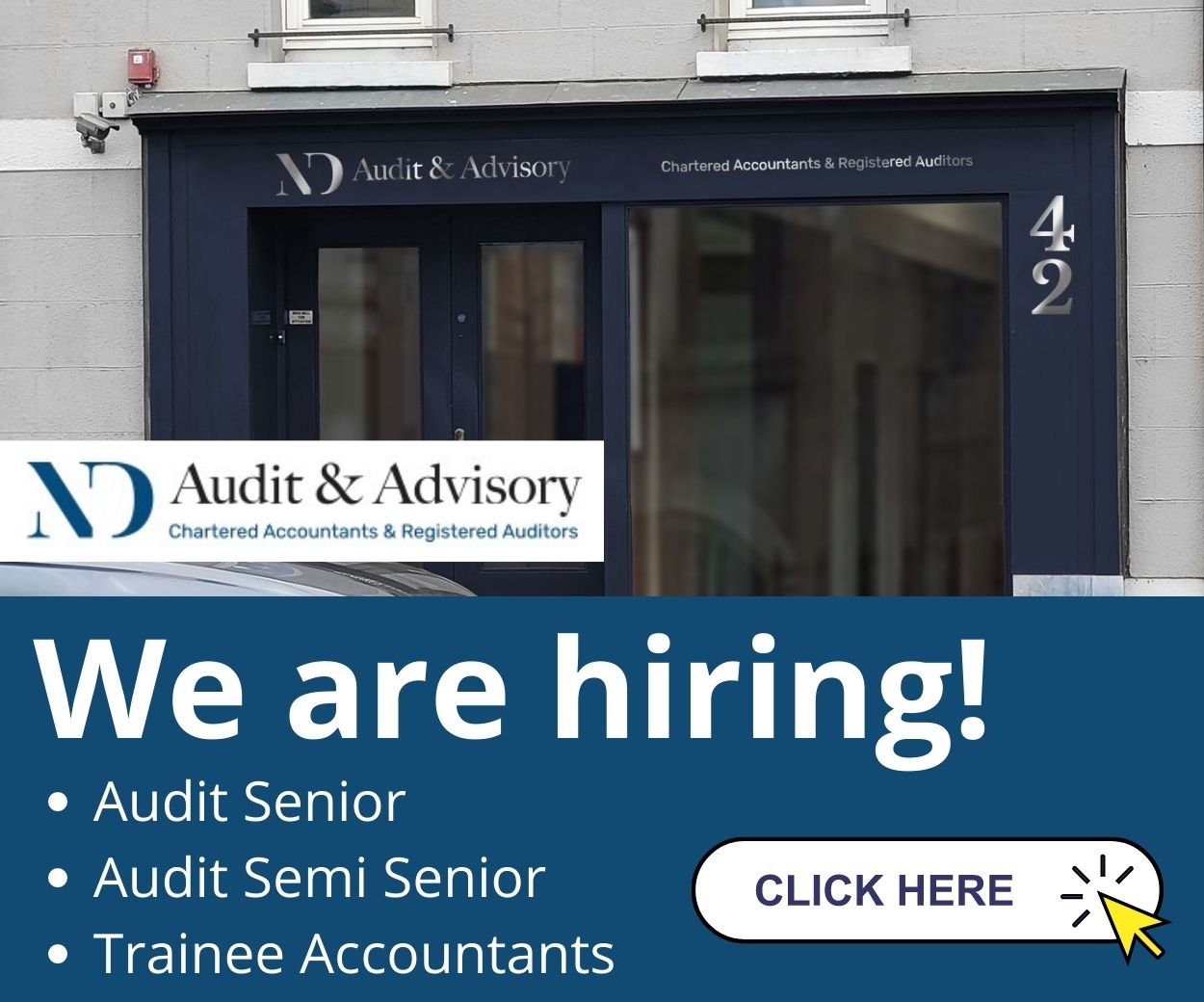 Some of these places are so breathtakingly romantic that your partner will simply have to say yes. Others places, not so much, but it's the thought that counts.
Without further ado, we present 20 of the best places to propose in Laois.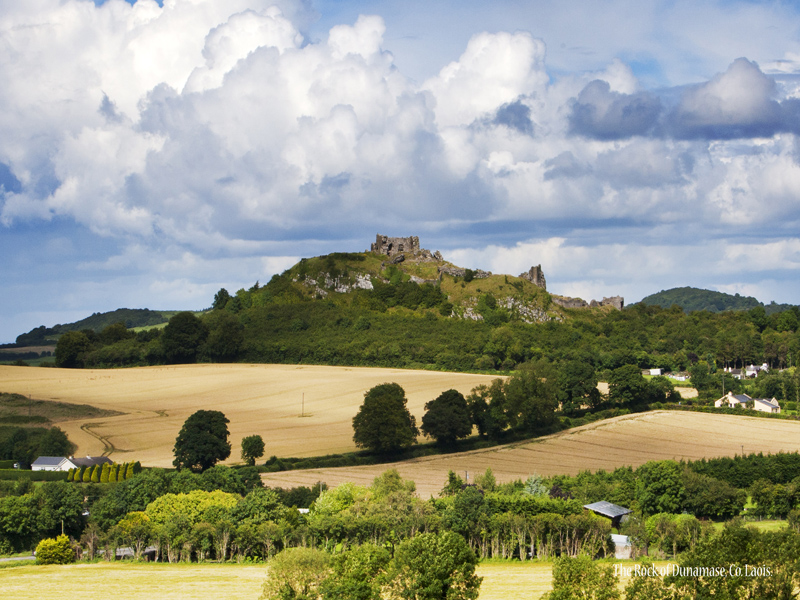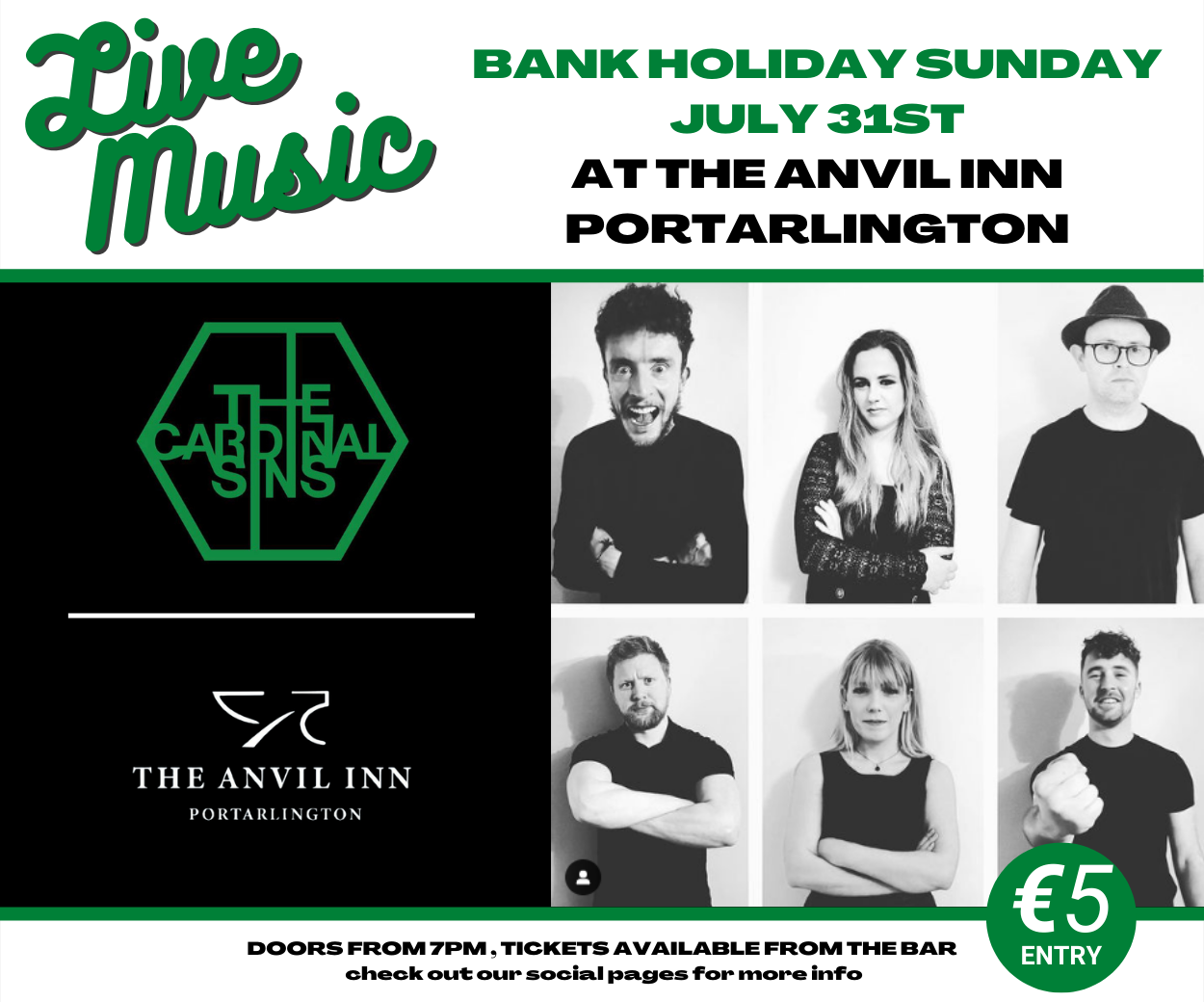 Rock of Dunamase
Where else would you want to get down on one knee but the most picturesque place in Laois?
You can follow in the footsteps of Ireland's most powerful couple in the 12th century – Strongbow and Aoife.
When Isabel, the daughter of Strongbow and Aoife, wed William Marshal, Earl of Pembroke, the Dunamase was given as part of her marriage's wedding gift.
Despite being later destroyed, the remains leave a magical setting overlooking most of Laois where they'll have to say yes.
---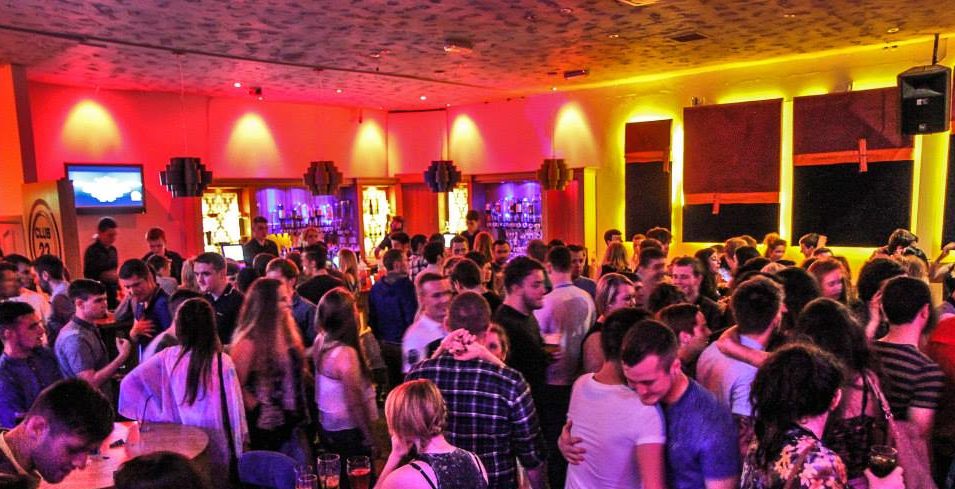 Premises of Club 23
Where better to propose than the first night you met your future husband or wife to be across the sweaty dancefloor while John O'Loughlin blared Maniac 2000 in the DJ booth?
Relive the days of Enda Norton saying 'Not tonight lads' and stumbling outside with the masses of 500 people plus is search of a kehab or bag of chips after a night on the tiles while trying to collect the friends you've lost along the way.
---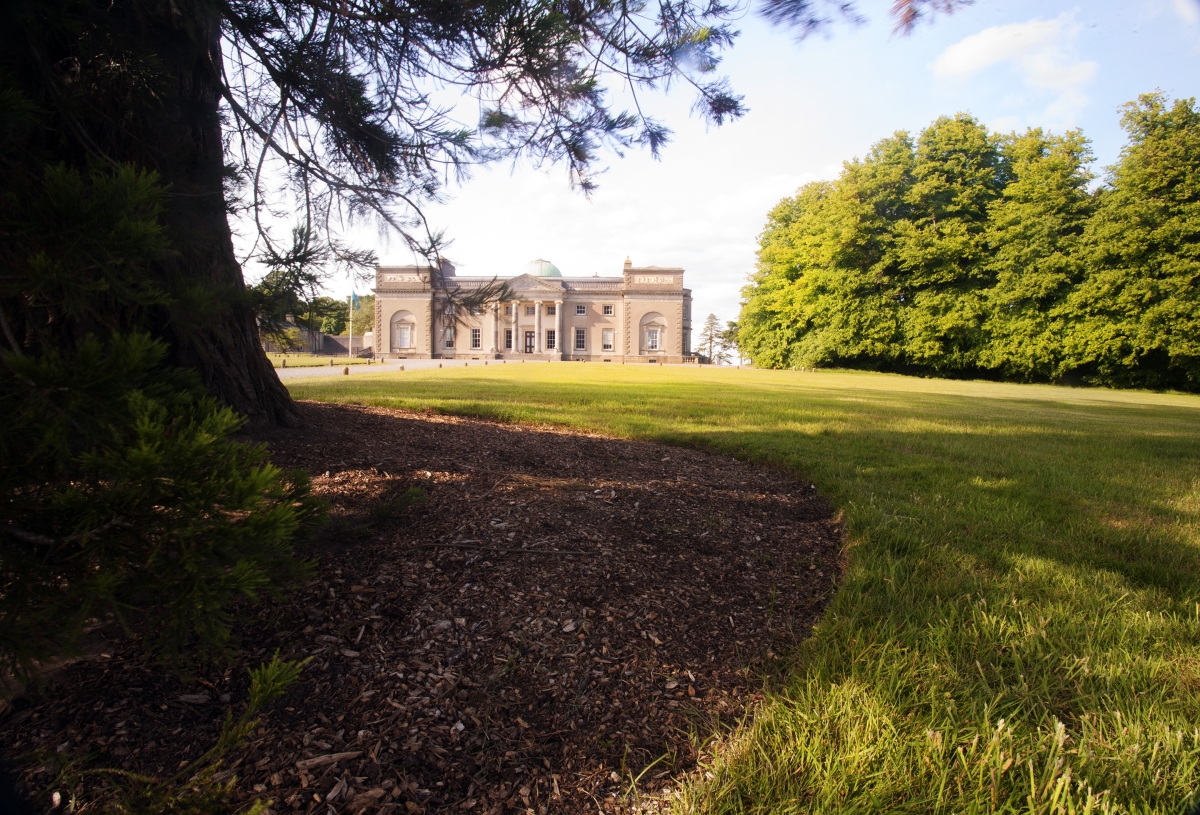 Emo Court 
This neo-classical mansion is the perfect place to profess your love to your future spouse.
Exlpore the grounds and enjoy the beautiful 18th century gardens and parklands surrounding the house and use that as an excuse as to why you're sweating profusely before you pop perhaps the biggest question of your life. Enjoy!
---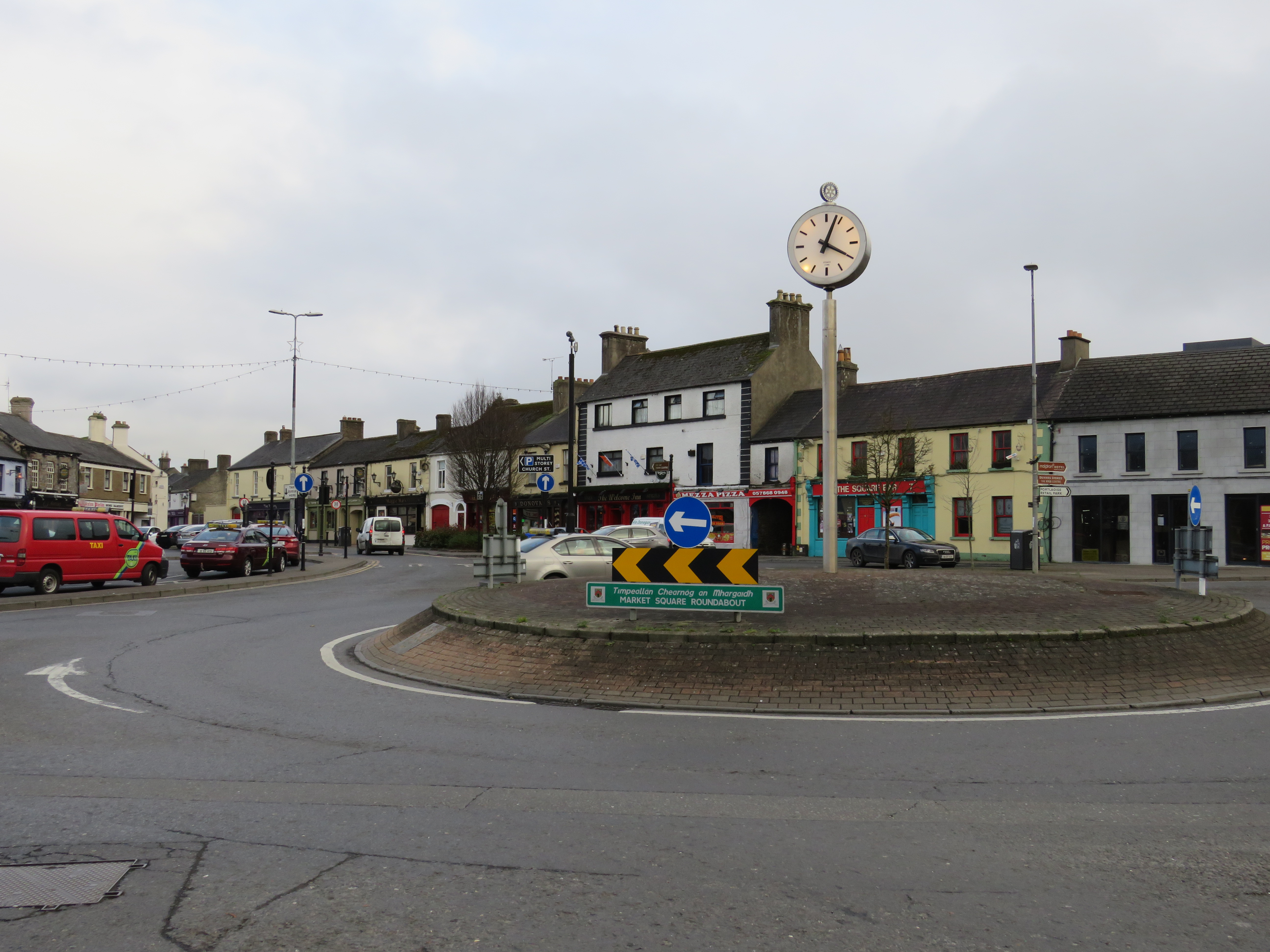 Top Square after a night out
Not unlike the old premises of Club 23, the Top Square after a night out can bring back fond memories of all the times spent there before.
Your romantic proposal outside of Mezza Pizza might be halted by the odd brawl or two, or by teenage girls screaming about how cold they are, and swarming towards one fool who has made the rookie error of showing his pizza to the world, but it's the thought that counts.
---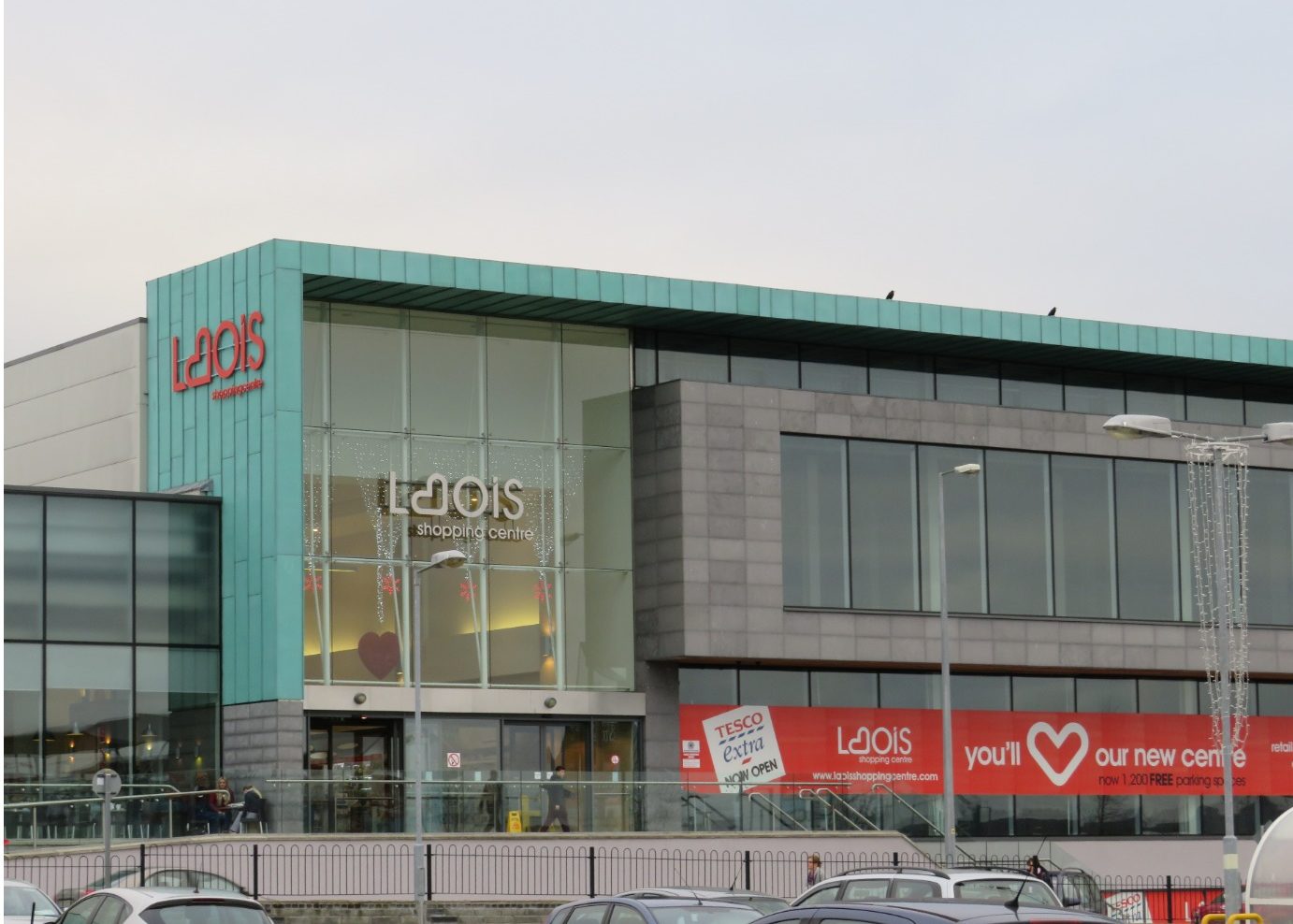 The fountain in Laois Shopping Centre
Ah, the fountain in Laois Shopping Centre – reminiscent of teenage days meeting up for 'dates' with a group of 10 or so people.
Why not propose to your loved one as children lean over to look at coins among the pensioners sitting down for a rest? It will be a gesture they remember forever.
---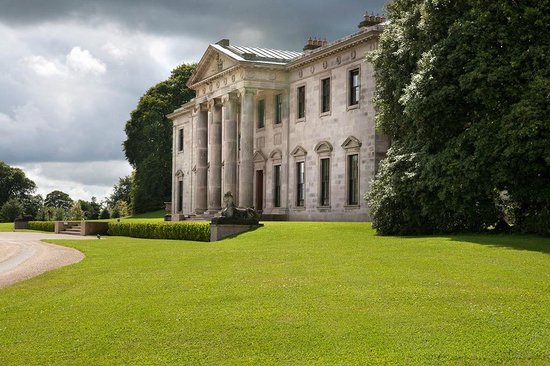 Ballyfin Demense
If you're feeling a bit flush and fancy spoiling your loved one, there's no better place than Ballyfin House.
Take a walk by the lake, or enjoy an eight-course meal in the luxury of one of the world's best hotel settled amongst this quite corner of county Laois.
The once a stately home of the landed gentry, your future husband and wife will be in awe of your efforts to propose there. As their partner, you will be admired for your spending for your proposal. As their spouse, you will be killed for it.
---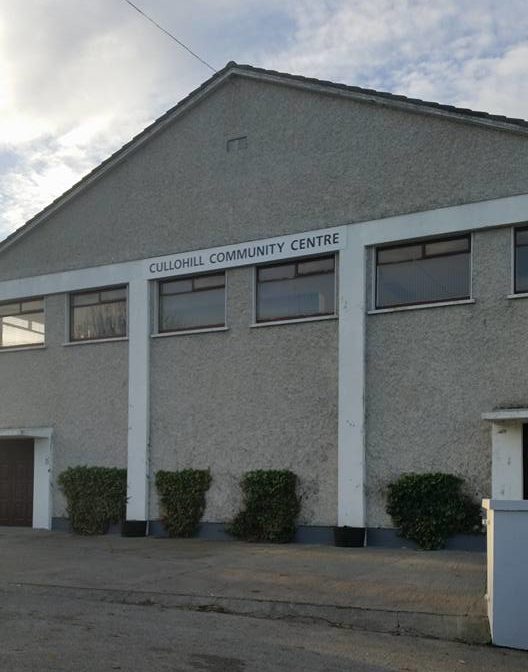 Cullohill Community Centre
Culohill Community Centre – home to the famous, or infamous, Culohill Disco.
Hundreds of teenagers swarmed to the community centre on the Laois border in search of the shift, and if you didn't get the shift in Culahill well then you were doing it all wrong.
Bring your future betrothed to the back wall, or the smoking area of years gone by, and watch them wipe a tear from their eye as they say 'yes' to the place where you first shifted to the rhythm of Basshunter's 'Now You're Gone'.
---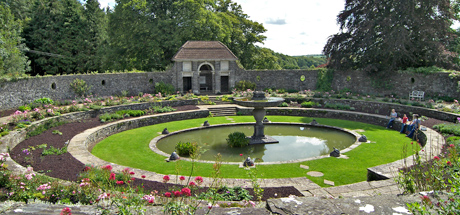 Heywood Gardens
If you're one of the Heywood couples who refuses to get engaged in Culahill Community Centre (snobs) then Heywood Gardens may be the perfect place for you.
The eighteenth-century romantic landscape consists of gardens, lakes, woodland and architectural features that will be sure to sweep your loved one off their feet.
---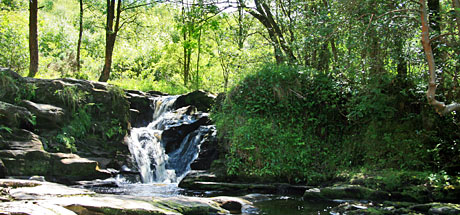 Glenbarrow Waterfall in the Slieve Bloom mountains
The gentle rolling hills of the The Slieve Bloom Mountains may be one of the least explored in Ireland. Enjoy this picturesque, peaceful, and gloriously multi-coloured amenity as you plan your future vows.
Nestled among the mountains is Glenbarrow Waterfall, the perfect quaint and picturesque location to plan a truly romantic proposal.
---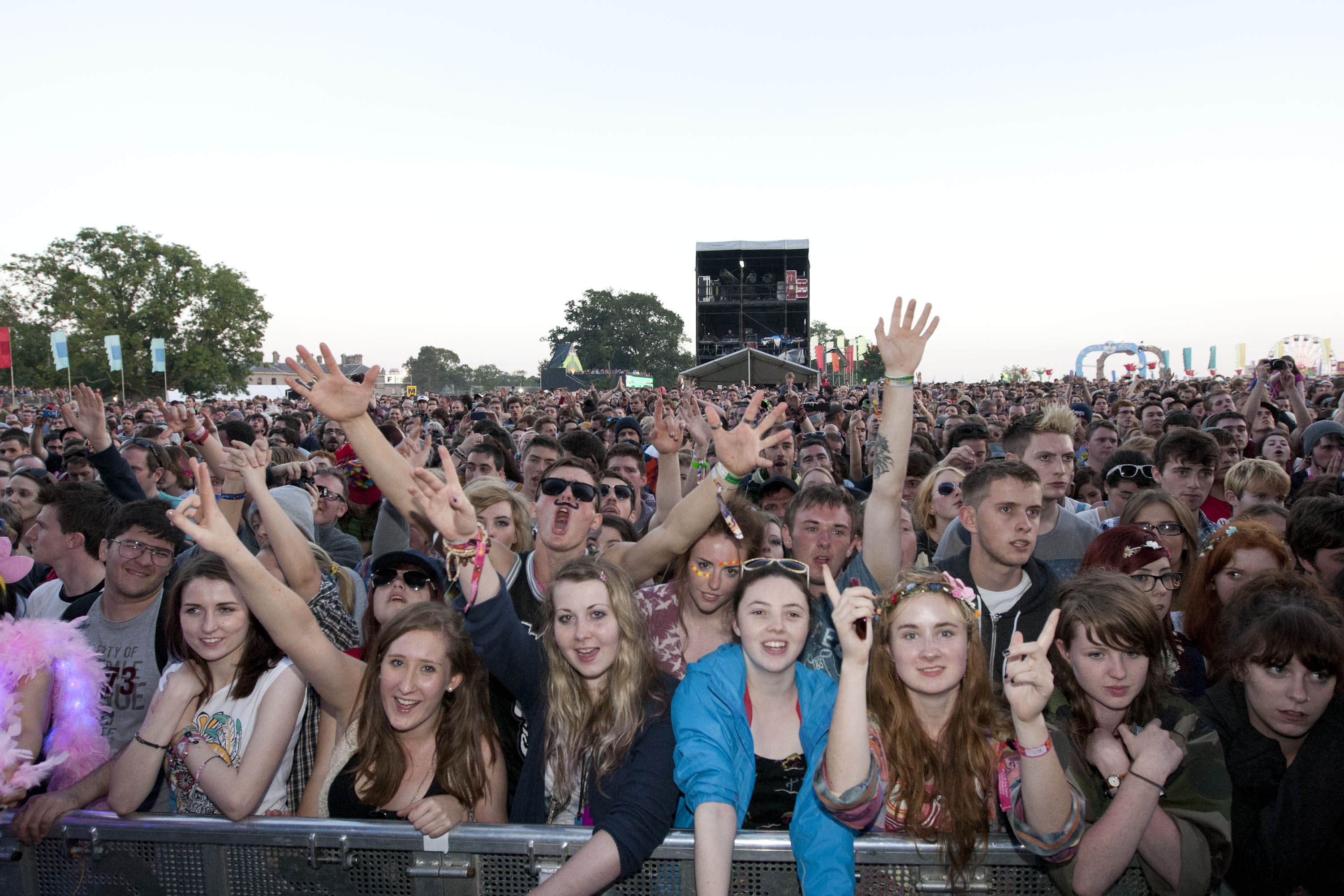 Electric Picnic
Ah the Electric Picnic, where many a love story has blossomed. Take your time near the waltzers in the Jimmy Hendrix campsite, or while exploring the offerings of Body and Soul.
It's probably best to do it on day one of the festival, before the setting goes from picturesque to something out of the Walking Dead on day three of camping in a second-hand tent.
Local lore claims that Colm 'Woolly' Parkinson met girlfriend Itxi Saila Ferrer, and if one of Laois's most high profile pundits can express his love here – then so can you.
---
Grantstown Lake, Ballacolla
Picture the scene. It is a lovely summer's day and you've taken a trip with your other half out to the lake in Grantstown.
You head out on a stroll, taking in all the flora and fauna at your disposal before all of a sudden a ring is produced for your finger. And if you're really lucky, Laois Cathaoirleach John King – who is an incredible singer – might even be around to serenade the pair of you as you start the next chapter of your lives.
---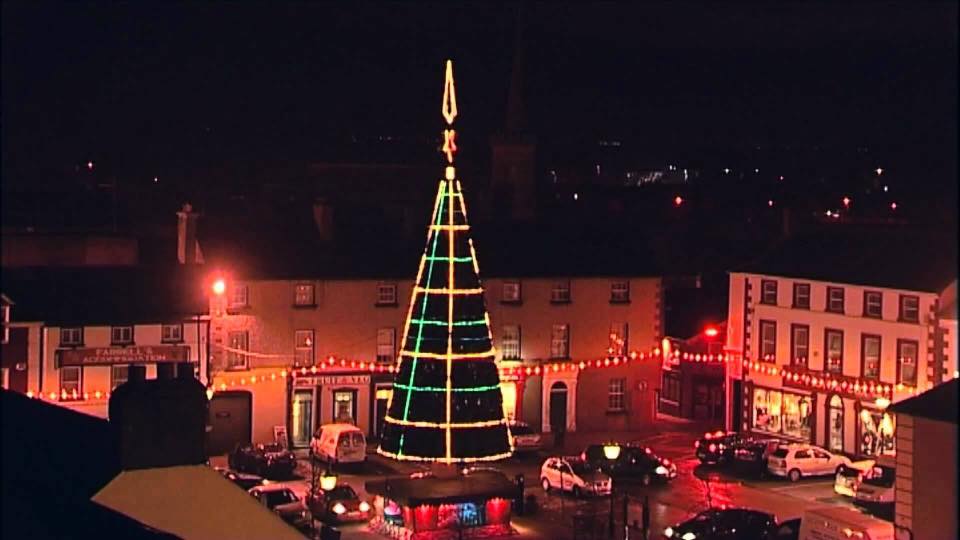 Under the Christmas tree in Mountmellick
Once described as the greatest Christmas Tree in all of Europe, the Mountmellick one is a sight to behold when it is lit up in all of its glory.
And we reckon you wouldn't see a more magical scene than your other half down on one knee in front of the flash and sparkle of the tree.
---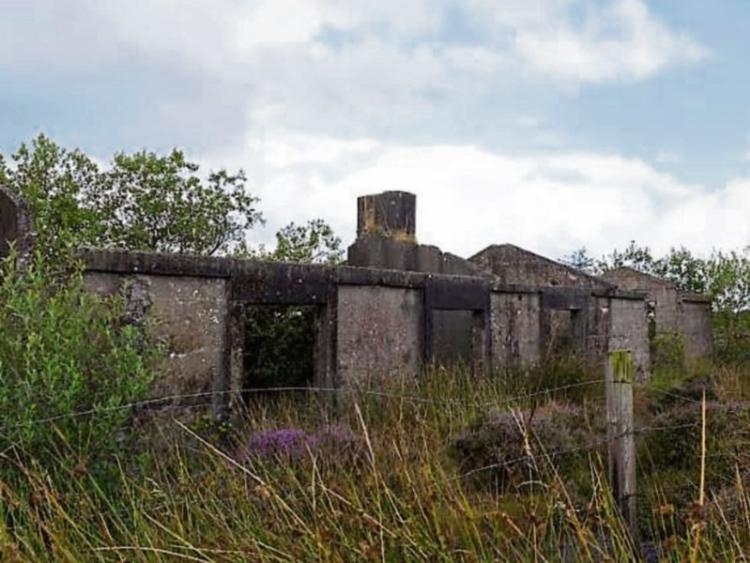 The Old Mines in Wolfhill
Back in April, we brought you the news that Ed Sheeran was set to play an intimate gig on the site of the old coal mines in Wolfhill. 
That was an Aprill Fools joke that did catch out a lot of people – but it did get us thinking about what else you could do. And if the person you propose to says no, you can always push them into the mines and they'll never be seen again – WE ARE JOKING DO NOT DO THAT.
---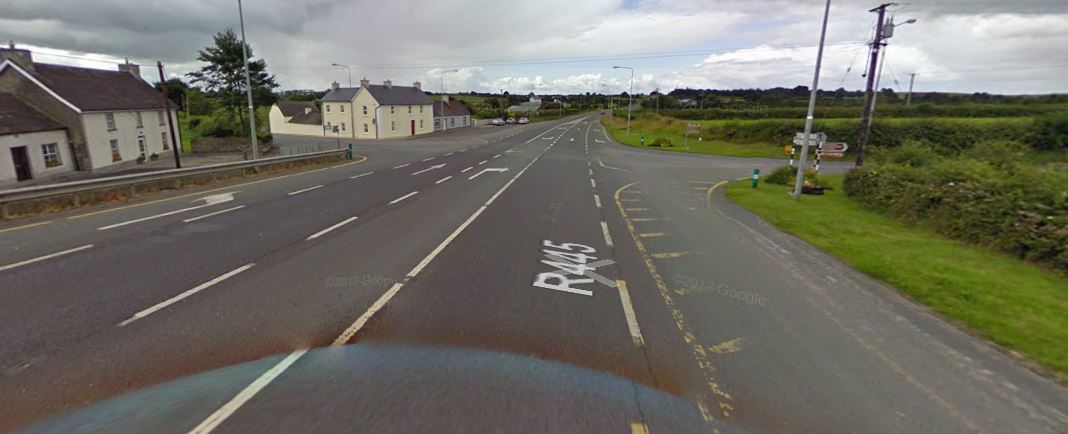 Pike of Rushall
Are you finding yourself at a crossroads in life? Well then why not head to the crossroads in the Pike of Rushall and take the plunge.
And if your other half says yes, you can head to any number of counties to celebrate. While if they say no, the getaway-quickly options are plentiful.
---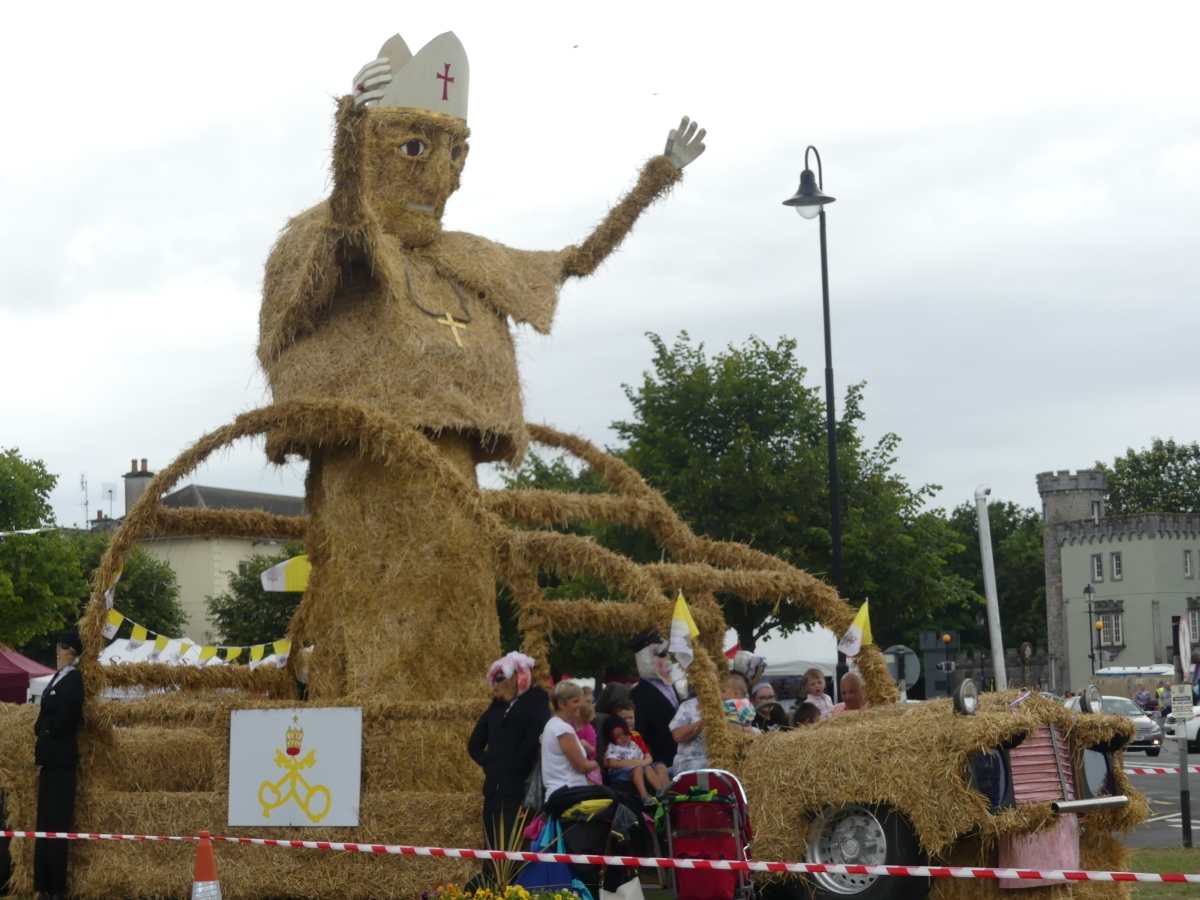 Durrow Scarecrow Festival
The Durrow Scarecrow Festival's popularity is enormous and if they had a successful proposal – it would soar even further.
And perhaps even the big fella pictured above might do the honours?
---

Outside Supermac's
Outside Supermac's. A place where true love first blossomed. Or where many a romance fizzled out before it got off the ground at all. There's no doubting Supermac's will have played a part in many a romance and for some a return to one of Portlaoise's most romantic spots may be just the ideal place to get down on one knee and ask that question.
---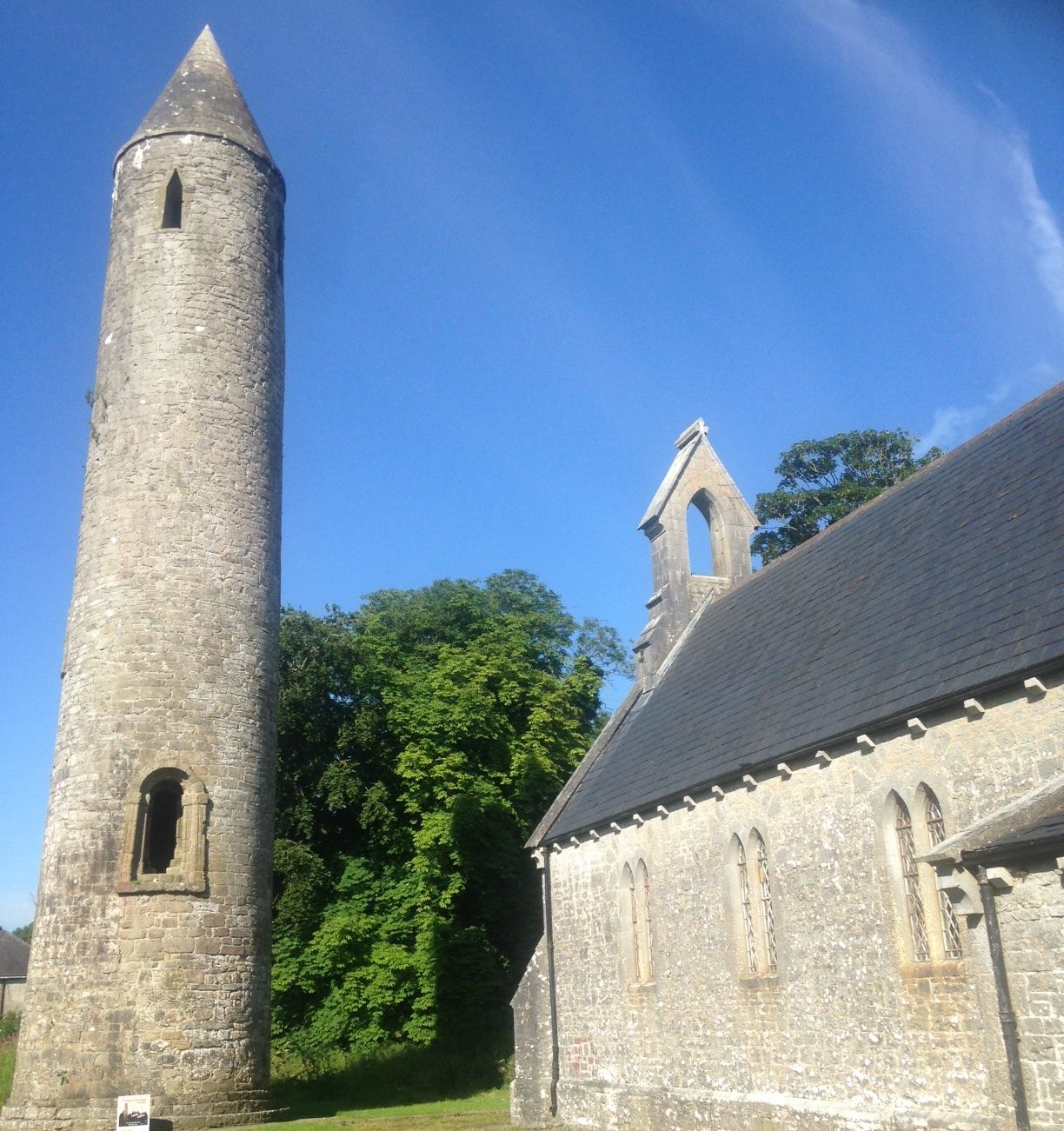 Round Tower in Timahoe
The Round Tower in Timahoe is one of the most iconic landmarks in Laois and it is also a real tourist attraction.
But under the Tower itself seems as good a place as any to propose and if you are lucky, Mr Timahoe Roghan Haedon may even be there to celebrate the moment with his bagpipes.
---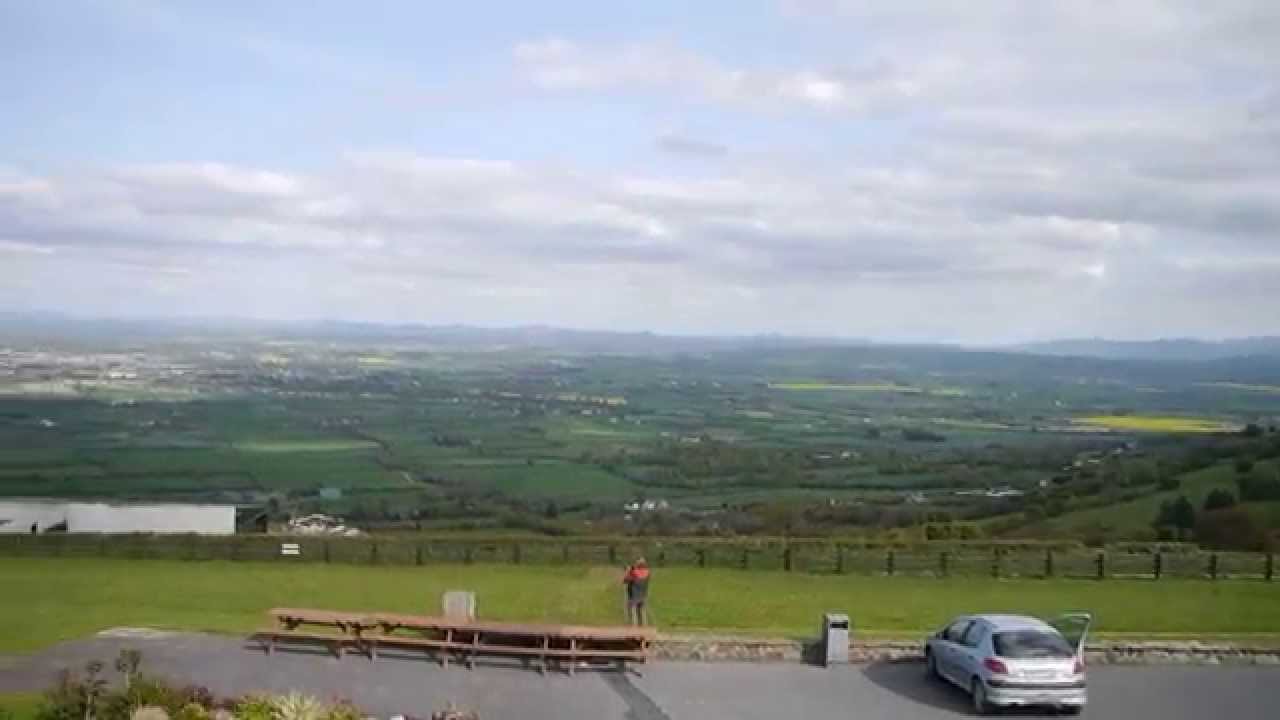 Oisin Park in Killeshin
This is one of the most beautiful places in Laois.
Oisin Park has stunning views over the valley of the River Barrow and on a clear day, you can see the Wicklow Mountains. If your other half says yes, there is a dancing table there too which means you can have a celebratory jig on the lovely wooden floor.
---

The Canal in Vicarstown
Why not go for a canoodle in a canoe in the canal?
Vicarstown's canal is a real hive of activity with the canoeing club now in full swing. And if your other half says yes, you can rent and canoe and paddle down the Sean's Bar in Fisherstown to celebrate.
---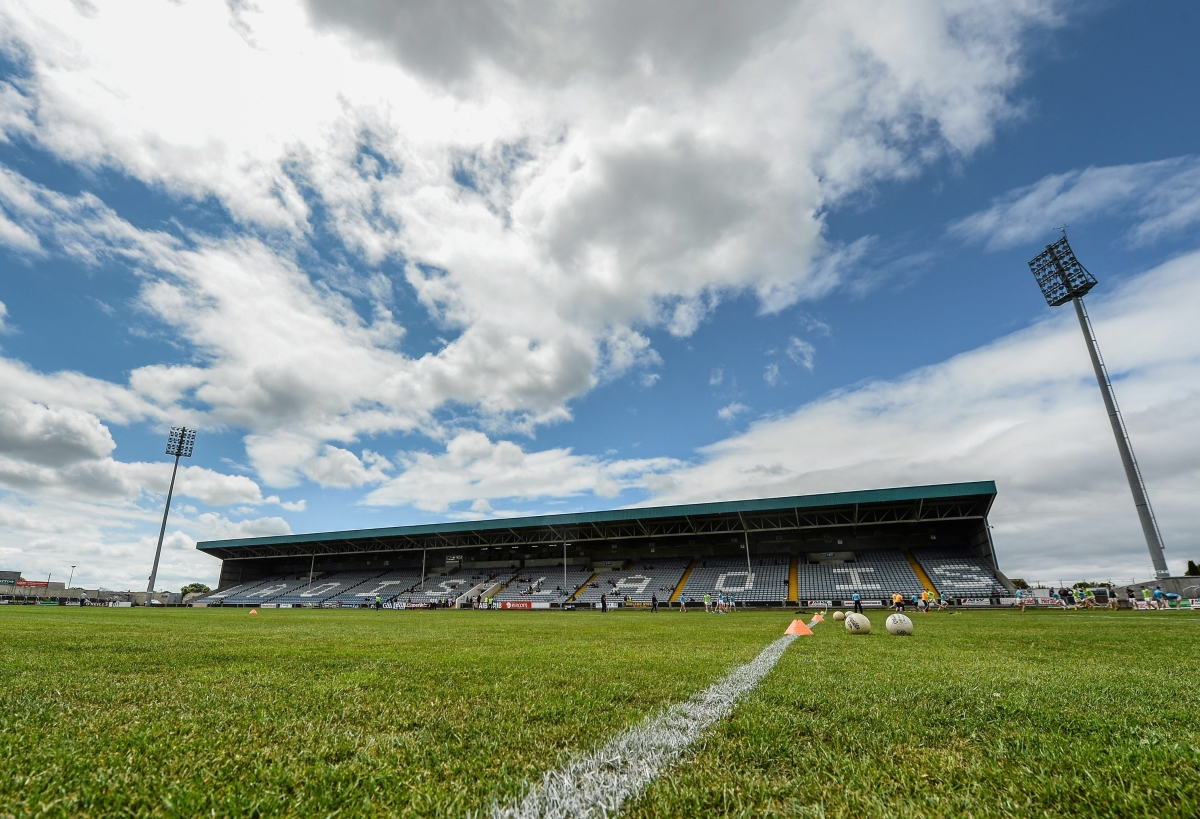 O'Moore Park
You often see it in America at baseball and basketball games, so why couldn't it work here?
Picture the scene – it is half time and the Laois footballers are defeating Offaly. All of a sudden your other half is standing in the centre of the pitch with a microphone in their hand professing their undying love for you and asking for your hand in marriage. How could you say no?
SEE ALSO – A list of powerful GAA women operating in a man's world
SEE ALSO – The best places for Laois people to find love back in the day