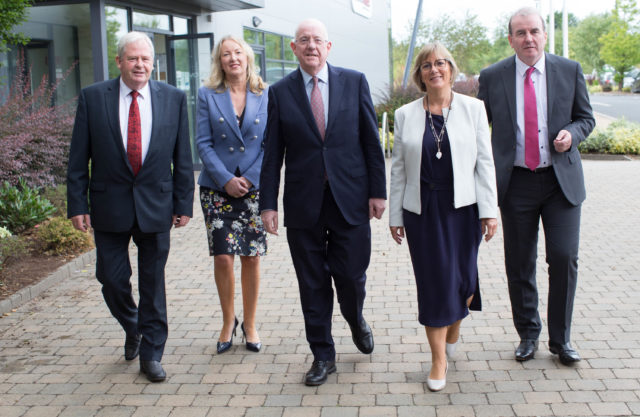 It was a good year for job announcements, and July gave us one of our biggest.
After this news broke, Laois Councillors quickly rubber-stamped decision to sell land to Glanbia.
---
For the second week in a row, we have great news to bring you on the jobs front.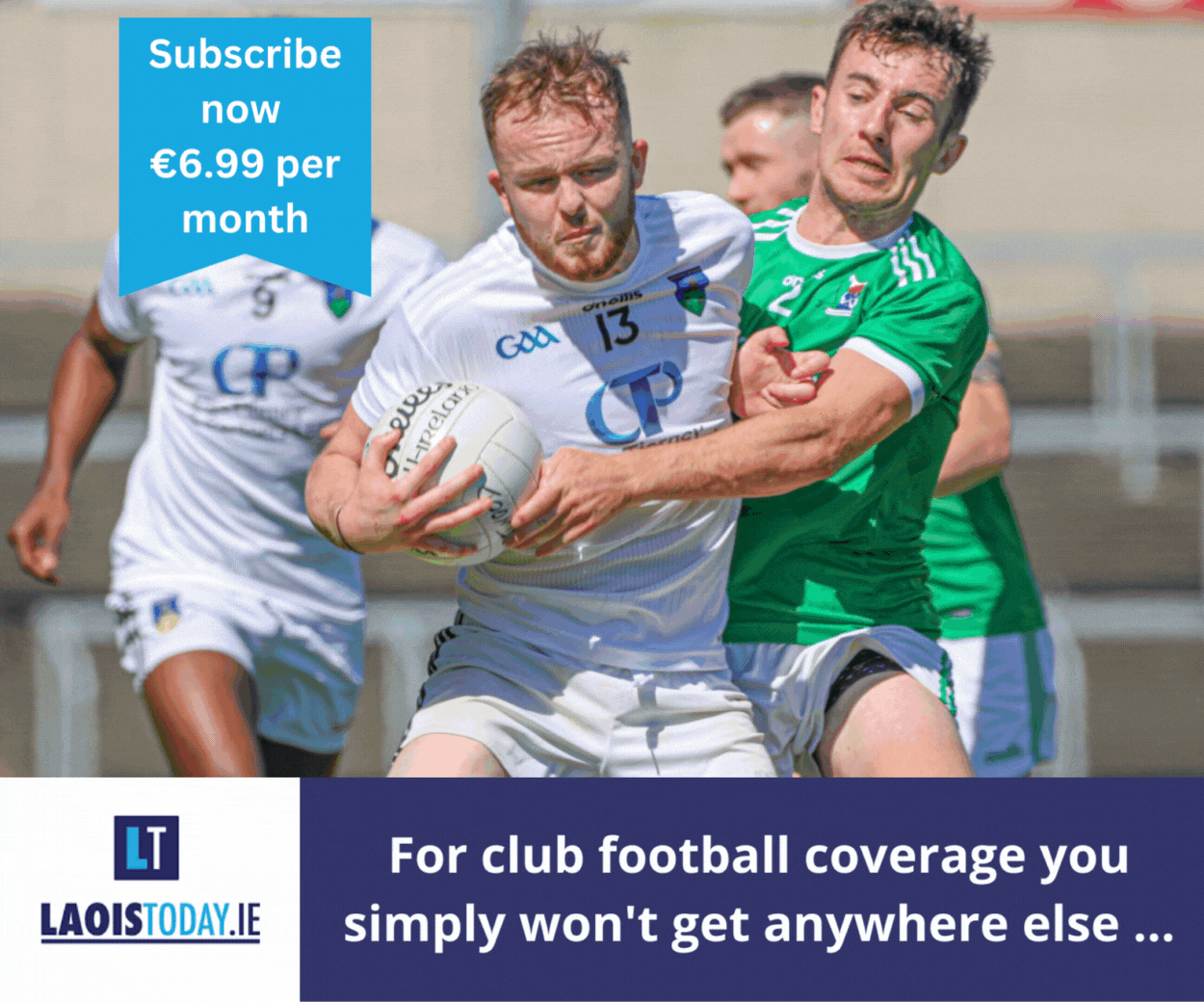 Almost 330 jobs are set to be created as two companies have come together to open a plant in Portlaoise.
Glanbia and Leprino have teamed up with Enterprise Ireland to bring this significant investment to the town.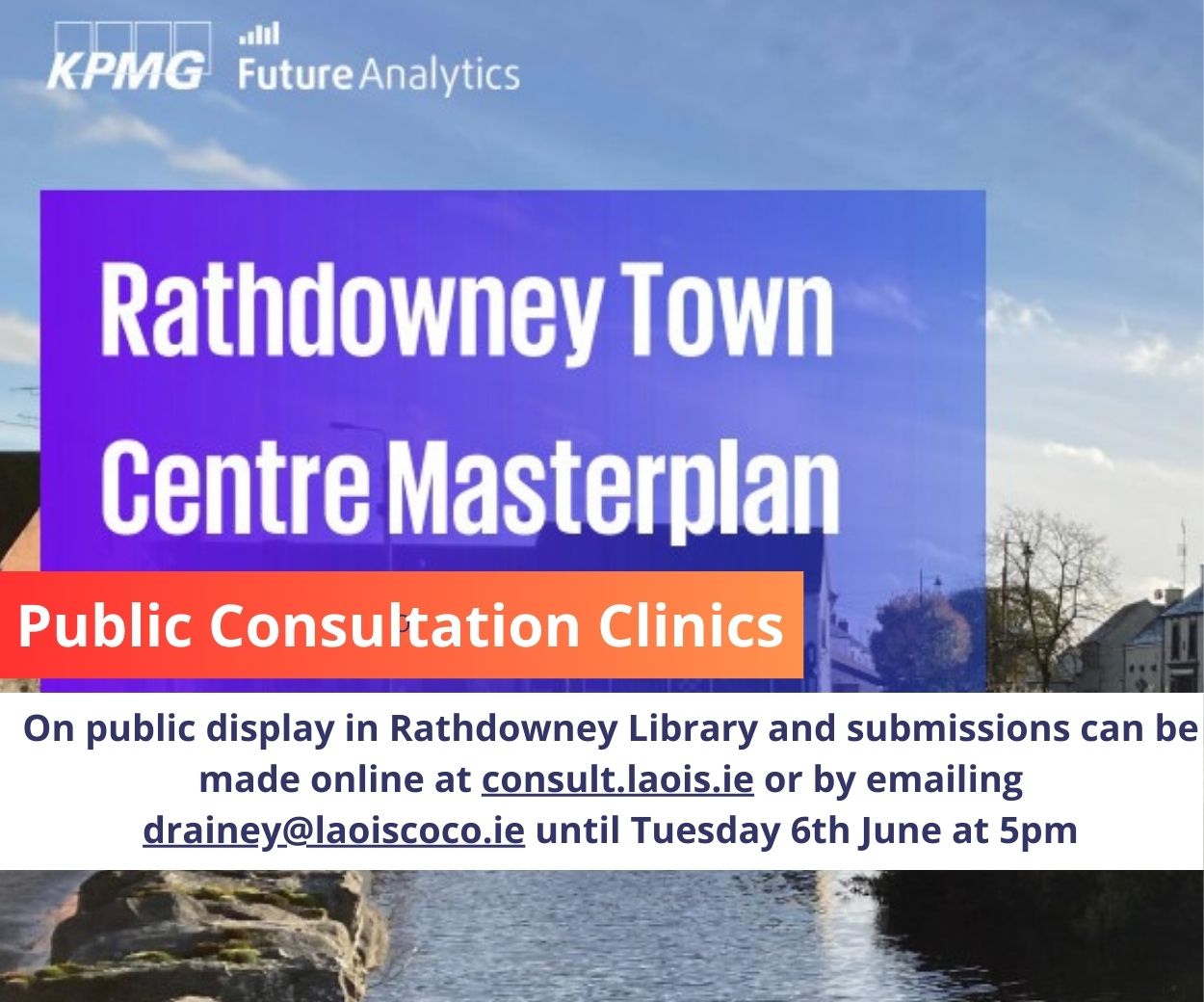 The Glanbia Cheese facility is a joint venture between Glanbia plc and Leprino Foods.
The site has been identified as the recently established Togher National Industrial Estate in Portlaoise.
The €130 million cheese facility will manufacture mozzarella.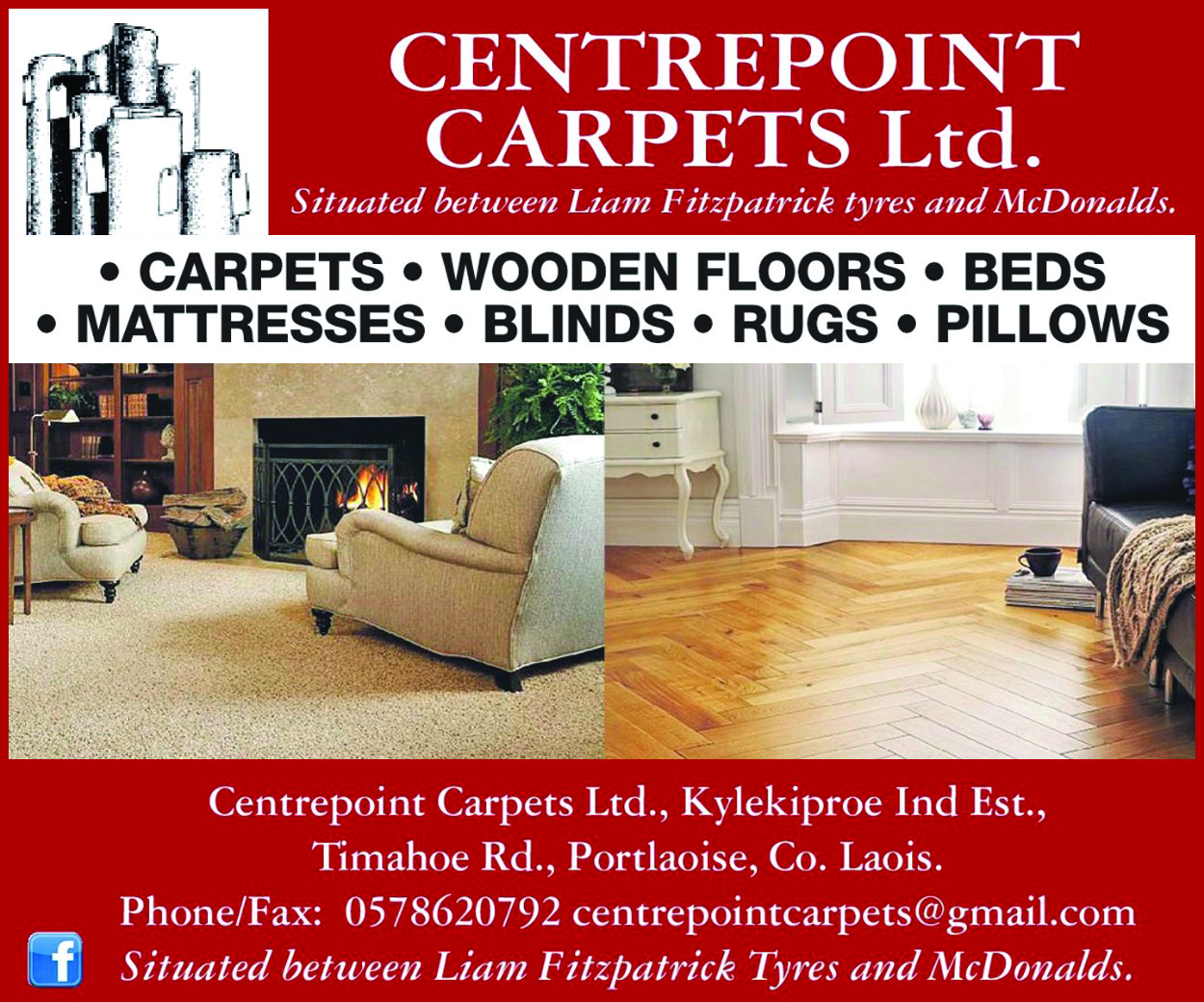 It will have a production capacity of 45,000 tons per annum
250 jobs will be created in the construction phase while, when it's up and running, the facility will support 78 new, high quality jobs in cheese manufacturing.
It comes exactly a week after a leading US-based cyber security business, founded by Laois man Aidan Kehoe, announced it is to open its Irish headquarters in Portlaoise with the creation of 30 "high value" jobs.
Speaking this morning at the announcement in the Maldron Hotel, Minister for Justice Charlie Flanagan said that Portlaoise is going to deliver for Glanbia and Leprino.
He said: "Everyone in this area knows it needs investment, everyone knows it needs jobs – good jobs… and today we have news of both as we gather to announce this significant new investment which has been agreed between Glanbia plc, Leprino Foods and Enterprise Ireland.
"It is great to see a company like Leprino choosing to come to the Midlands and in particular to County Laois.
"I take that choice as a major vote of confidence in my county and I assure you it will prove justified.
"This is the sort of project which has a major impact on an area. The construction phase alone is due to deliver 250 jobs, while, when it's up and running, the facility will support 78 new, high quality jobs in cheese manufacturing.
"We know that they will be quality jobs in a top enterprise because together, Glanbia and Leprino are delivering already. As you may know, they have partnered since 2000, and between them, their plants in Northern Ireland and Wales are already producing top quality mozzarella cheese for customers throughout the EU and UK.
"And now Portlaoise is set to join them, to complement them, and to help them continue their expansion into European markets.
Leprino is a great company.
"You have to be, to go from humble beginnings, to becoming the world's largest and most sophisticated mozzarella producer, while staying in family ownership.
"So James Leprino's company is a prime example of what can be achieved by hard work, ambition and vision and we are really looking forward to seeing what more can be achieved when his company combines in this deal, with the similar hard work, ambition and vision of Glanbia."
Minister Flanagan says the new facility will benefit dairy farmers too.
He said: "And of course this enterprise will add greatly to our dairy marketplace. The 40,000-metric ton facility will require significant amounts of dairy ingredients -the equivalent of 400 million litres of milk a year. That has to be good news for our dairy farmers.
"From Laois and Portlaoise's point of view, aside from the specific jobs boost, investments like this are really important – because of what they show.
"They show that big successful enterprises see reason to have confidence in us, that they recognise what we have to offer … a strategic location – in the heart of the country – excellent road and rail links; and a workforce with sufficient skills that a company like Leprino chooses it to grow and embed its operations in Ireland."
SEE ALSO – In Pictures: Shock as blades left in Portlaoise park