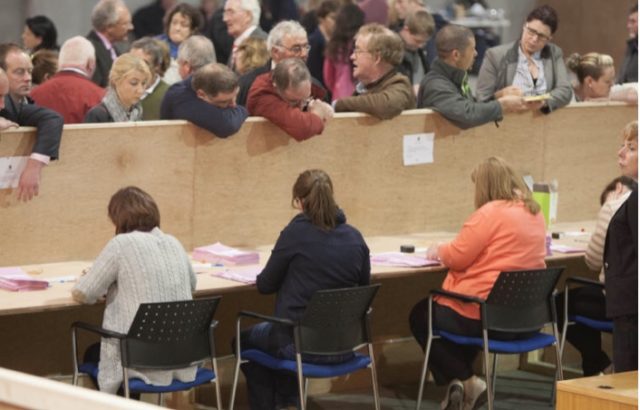 It was a busy week of campaign launches – but it was really only the start of it.
On Thursday night, Renua officially kick-started Dom Dunne's campaign in Portlaoise while on Friday it was the turn of Fine Gael in Abbeyleix.
Here we look back on another busy week as the countdown continues to this year's Local Elections.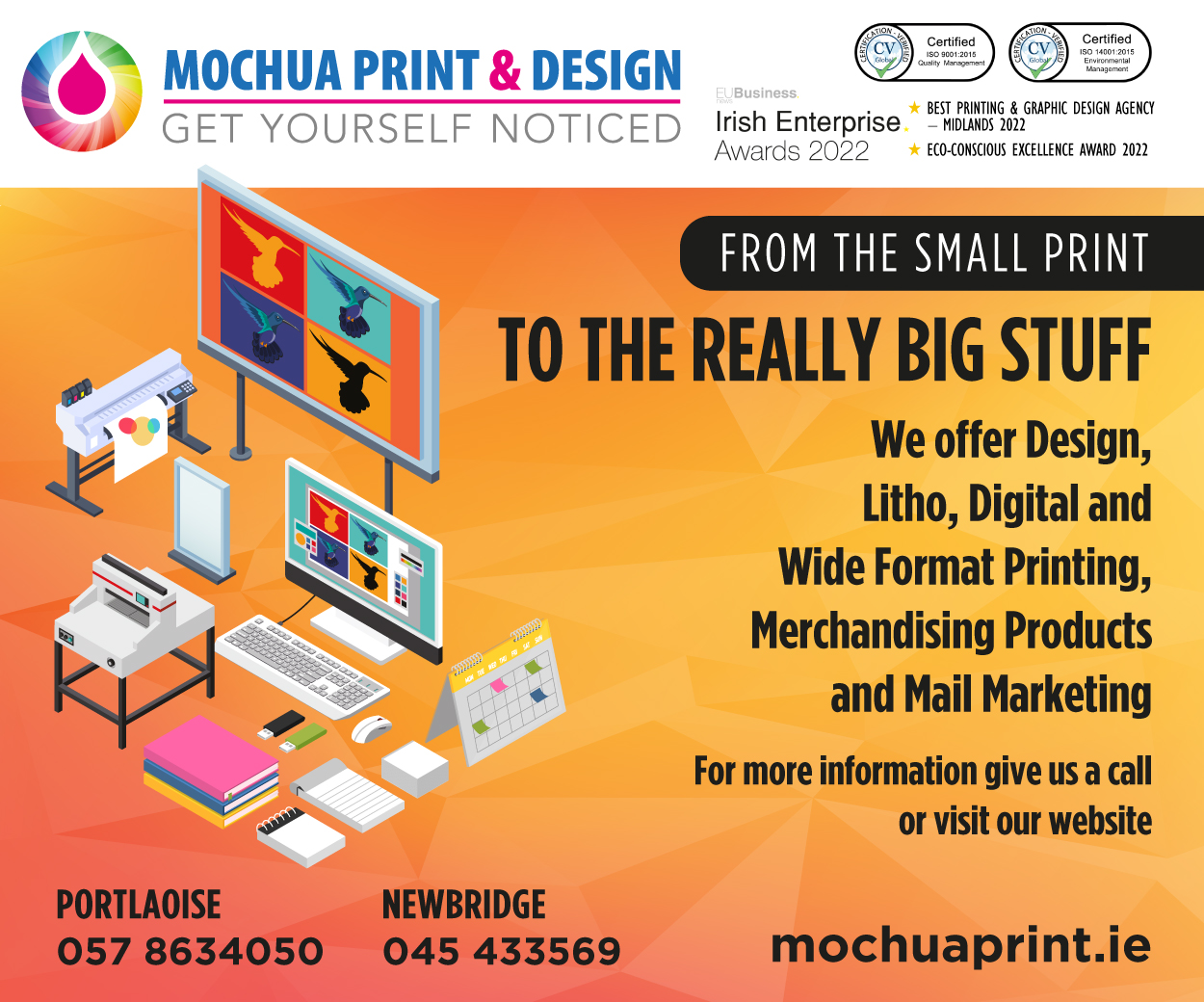 Dom brings the crowds as he launches campaign in Portlaoise
Well-known Portlaoise-based community activist Dom Dunne threw his lot in with Renua in recent weeks after failing to get added to the Fianna Fáil team in Portlaoise – and he launched his election campaign upstairs in the Parish Centre in Portlaoise on Thursday night.
He brought a right good crowd with him too with a good crowd filling the room and an obvious energy behind a candidate that owns his own business – Dom's Tyres – is on the parents council in Scoil Chriost Rí, the Hospital Action Committee and the St Patrick's Day parade committee in Portlaoise.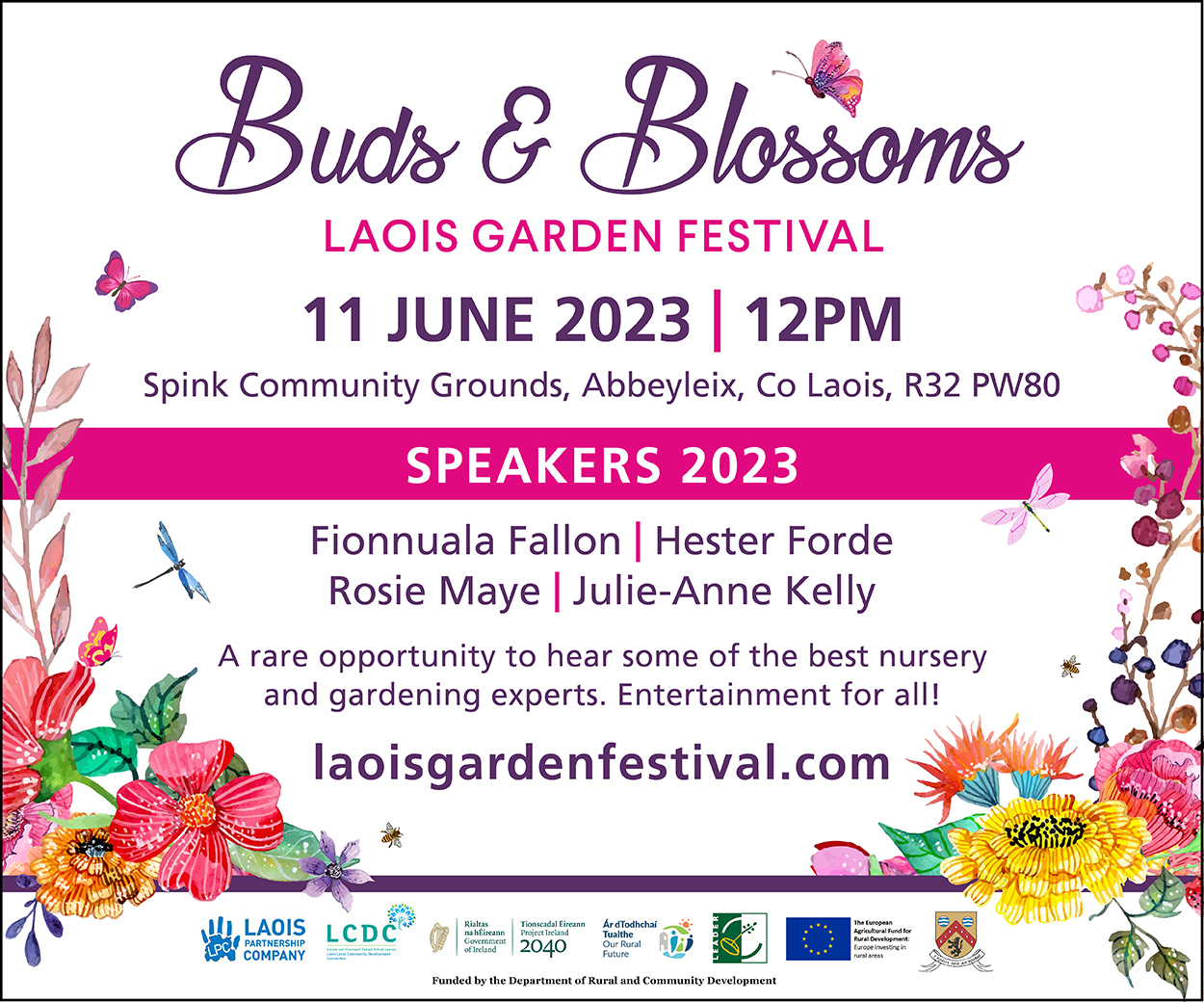 Renua leader John Leahy, a county councillor from Offaly, opened proceedings and spoke about the party's main policies – Taxpayer First; Entrepreneurship; Law and Order; Nation State; Pro Life and Cohesive Society – before introducing Dom himself.
Although originally from The Swan he is living in Portlaoise for the best part of 25 years. "This is a great town – a place I love," he said, even if he admitted he still wears the St Joseph's colours when they're playing Portlaoise.
"I'm fresh, new and I'm passionate – if I never tried this (running for Local Election) I'd be raging with myself."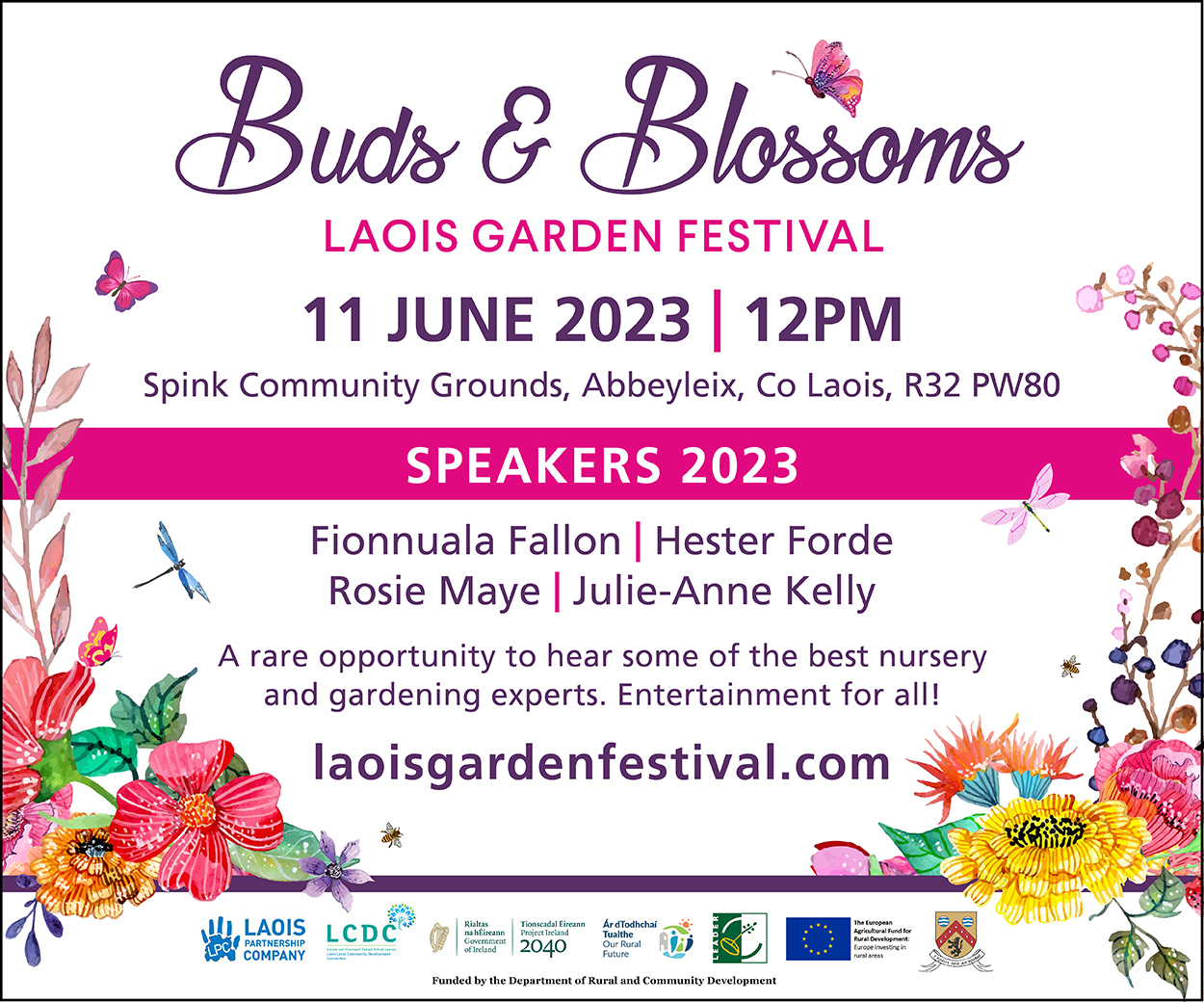 The biggest response of the night came on the back of his comments about Portlaoise Hospital. "As long as I've a working bone in my body I'll be fighting for Portlaoise Hospital."
Renua also have Noel O'Rourke running for them in the Portlaoise District and his launch is next week. Also overlooked by Fianna Fáil last year for the seat left vacant following the death of Jerry Lodge, he was in attendance as was another of those Fianna Fáil candidates John O'Neill.
Willie Ramsbottom from Timahoe, whose application to run for Fianna Fáil in the Graiguecullen-Portarlington area but who has ruled out running as an independent or for another party, was also in attendance to show support for Dom as were well-known local businessmen Donal O'Gorman and Stapo Brown.
A launch is only one thing but it was a good start nonetheless.
Fine Gael unveil their team in Abbeyleix
On Friday night it was the turn of Fine Gael and they rolled out their candidates for all three districts in the Abbeyleix Manor Hotel.
This followed a different format. None of the candidates spoke but all were suited and booted and introduced to the crowd by Minister Charlie Flanagan.
In ways it was something like the way the Jubilee teams are introduced in Croke Park on All Ireland final day – and Cllr Tom Mulhall even gave a little wave to the crowd. Minister Flanagan stated it was the party's intention to increase their seats from six to nine – which if it does transpire will mean only one of their 10-strong team will miss out.
The strong mix of candidates was mentioned – and there is a fair variety. Cllr David Goodwin is contesting his ninth election having first been on the ballot in 1974. Willie Aird has been elected every time since 1979.
At the other end of the spectrum, Conor Bergin, Fergal Conroy, Vivienne Phelan, Thomasina Connell and Aisling Moran are all contesting their first.
The line from Minister Flanagan's speech that drew the greatest response was his reference to Stradbally being a "Fine Gael bastion" as he introduced Vivienne Phelan.
Vivienne is one of four female candidates on the Fine Gael team where she's running alongside Tom Mulhall and Aisling Moran who is seeking to hold onto the seat that her father John has held since 1985. Mary Sweeney and Thomasina Connell are in the Portlaoise area along with Willie Aird while in Borris-in-Ossory/Mountmellick, it's an all male team of David Goodwin, Fergal Conroy, Conor Bergin and the current Cathaoirleach John King.
Deputy Marcella Corcoran-Kennedy from Offaly, a candidate in Sunday's Selection Convention for the European Elections, also spoke and urged everyone in the party to offer their support for the Local Election campaign.
"Some people don't like canvassing but if you want to help there's plenty of work to be done. Drive the car, make the tea, drop the leaflets, stuff the envelopes – there's always a job for someone who's willing to help out."
SEE ALSO – Election Diary: Street lights, speeding and a wrong email address