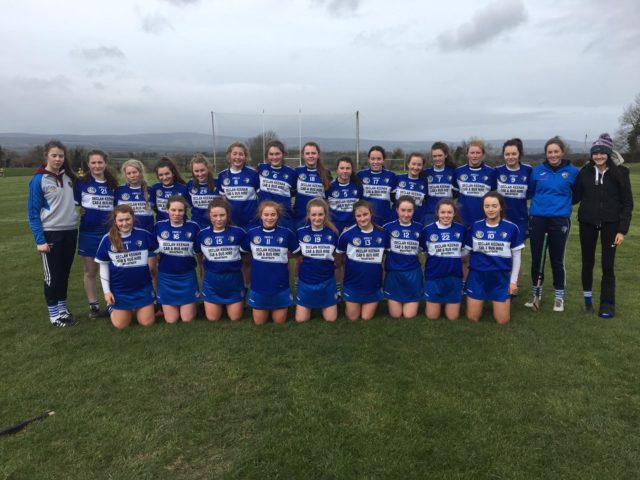 Laois 4-14 Roscommon 1-4
All-Ireland minor 'B' camogie championship
The Laois minor camogie panel got their All-Ireland campaign off to an exquisite start over Roscommon today.
Despite critical injuries through the ranks of the squad, with Kirsten Keenan, Jessie Quinlan and Hannah O'Connor not togging out today, this did not hamper Laois's performance in Kilcotton GAA.
Alice Walsh and Clodagh Tynan proved to be a dangerous duo down the centre of the field, landing between them. Another highlight of the game was seeing Molly O'Connor return to the field in flying form for her first game of the year.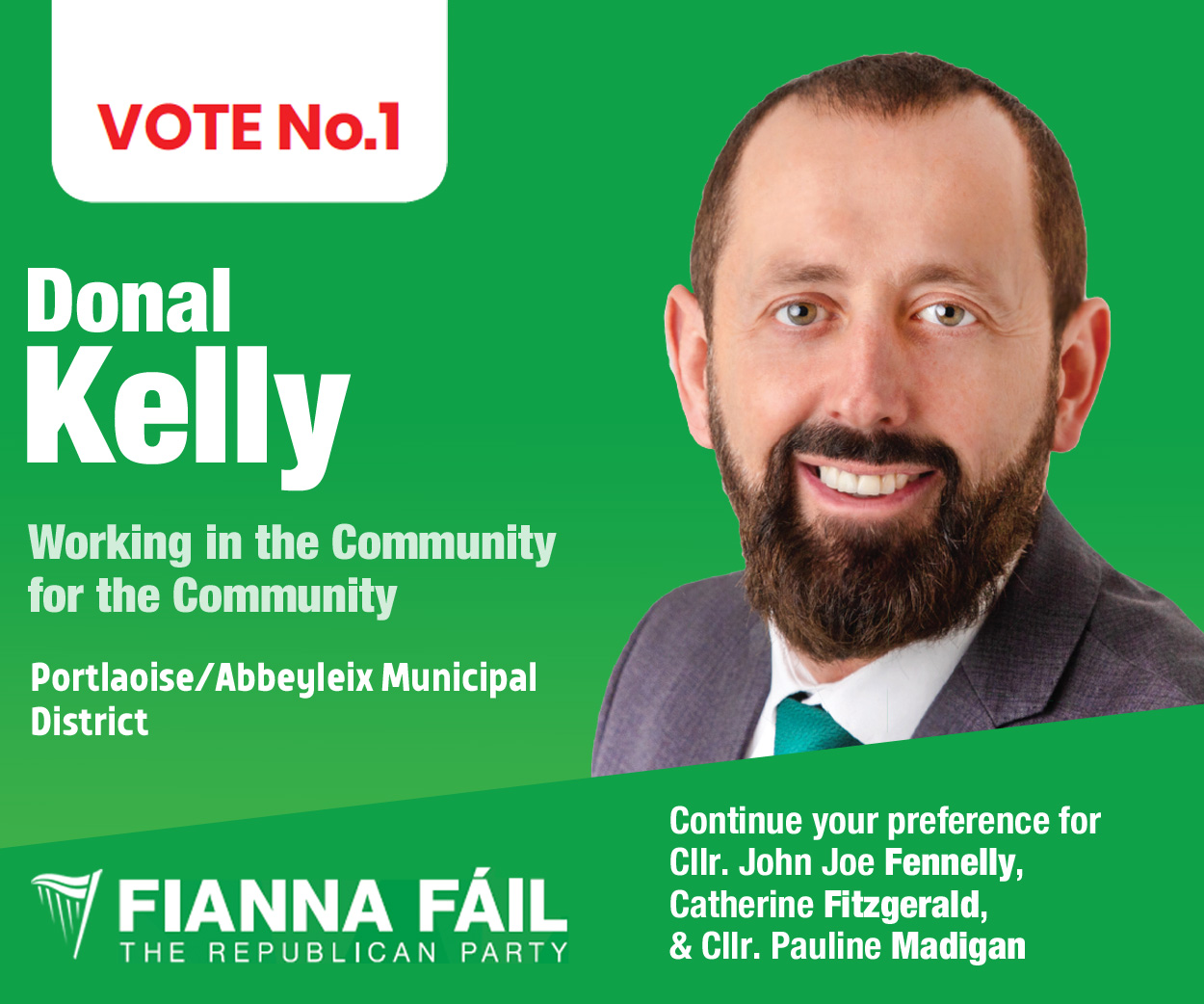 Laois got out of the starting blocks first, with a Tynan pass setting up Walsh for her first point of the day.
Laois struck two wides before Tynan sent another ball in, this time to Lucy O'Connor who struck it over.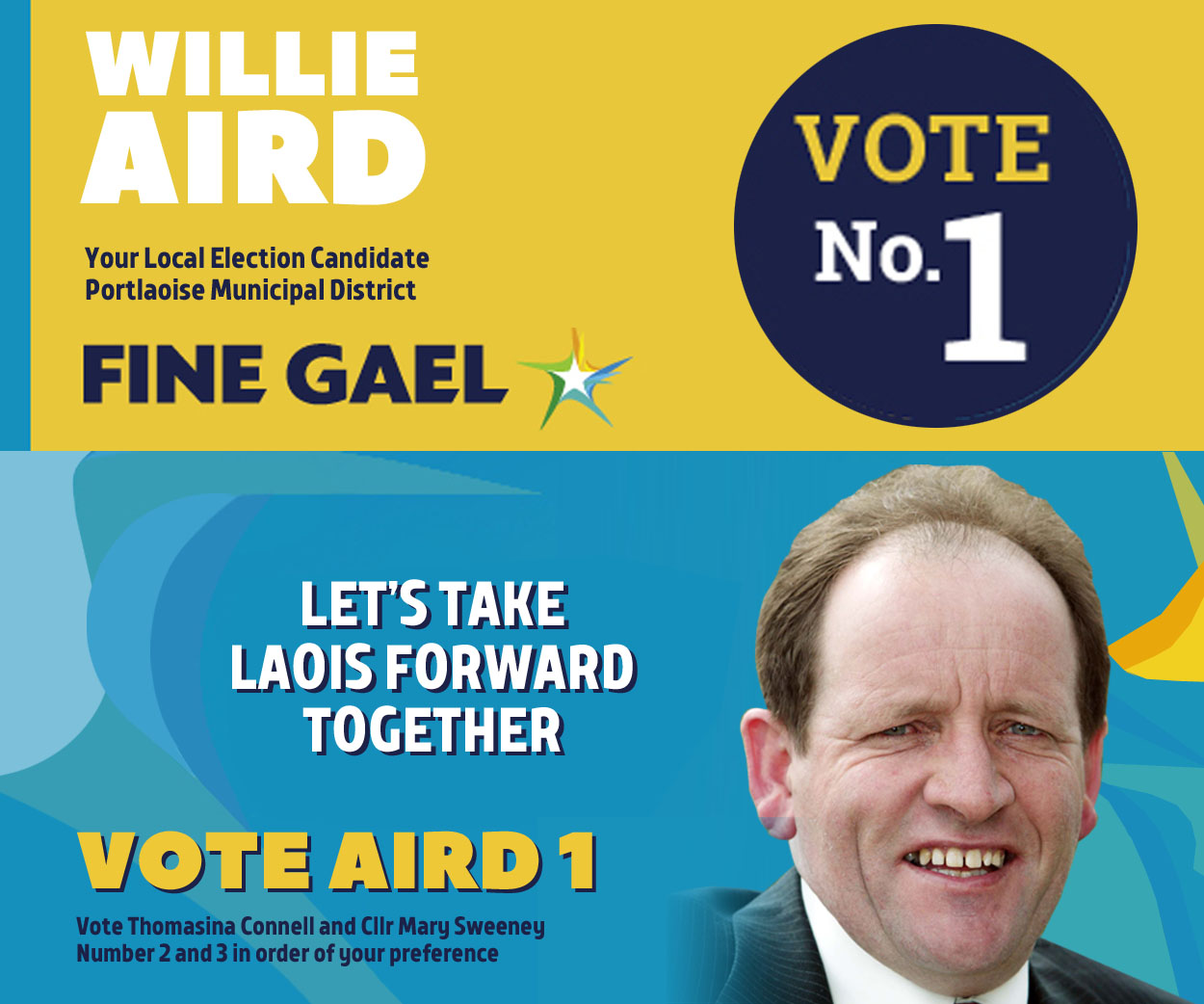 Two points from Tynan, including a converted 65′, and Alanna Tynan point saw Laois go five points to no score after 12 minutes.
A fine clearance from Jade Bergin saw Laois hold up at the other end of the field before Lucy O'Connor made it two from two on points in the full-forward line.
An Ella Killion free  saw Roscommon put their first point on the board in the 17th minute.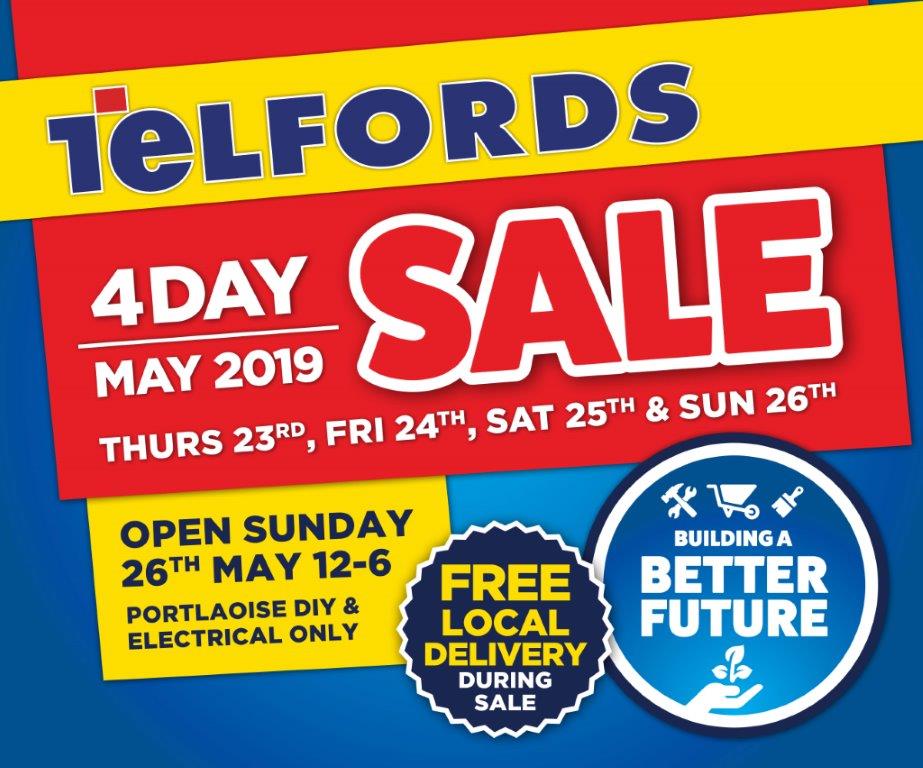 Frees dominated the middle of the half and Laois faltered off slightly before hitting a purple partch with four minutes to go.
Tynan and Walsh both sent each other up for a point a piece while Camross's Andrea Scully added to Laois's tally.
Two clearances from Sarah Fleming on the full-back line kept Roscommon at bay while Lucy O'Connor dispossessed the Roscommon goakeeper coming out with the ball to put a goal to her name.
As Alice Walsh raised the white flag for the final time in the half, Laois lead, 1-10 to a point.
Two goals within the first three minutes came from corner-forward Zoe Daly finding the back of the net along the groun twice in quick succession.
Killion added a superb point for Roscommon but a foul on Daly in the square meant a penalty to Laois in the 41st minute. Lauryn Flaherty pulled off a fantasic save on Tynan's shot to keep Laois's goal tally at three.
However a determined Alice Walsh found the net just three minutes later, urging her team to not rest on their laurels from the opening half.
Roscommon answered six minutes later. An Oonagh Kelly free which landed in front of goals was rebounded by Killion and Kelly slotted over a point herself immediately afterwards to bring their tally to 1-3.
Cathy Galbraith and Daly added a point each, while Molly O'Connor was unlucky not to secure a goal for her efforts as her handpass rose the white flag after 56 minutes.
Oonagh Kelly responded with a 65′ for the Rossies while O'Connor struck the last point of the game to leave it Laois 4-14 Roscommon 1-4.
Laois's next outing is away to Meath on Saturday, March 16.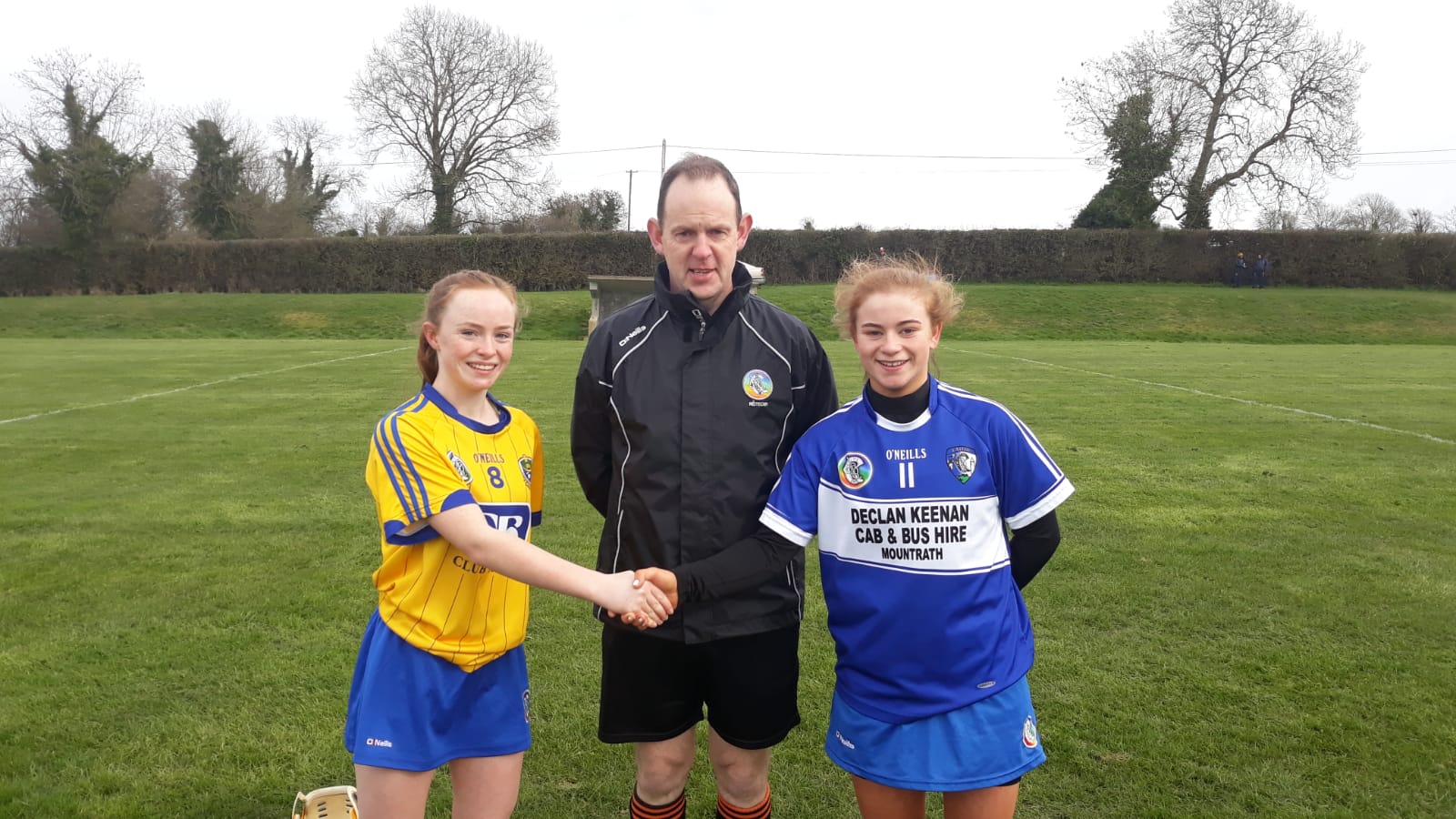 SCORERS – Laois: Zoe Daly 2-1, Alice Walsh 1-3, Lucy O'Connor 1-2, Clodagh Tynan 0-3 (0-1 65′), Molly O'Connor 0-2, Alanna Tynan 0-1, Andrea Scully 0-1, Cathy Gilbraith 0-1 Roscommon: Ella Killion 1-2 (0-1 frees), Oonagh Kelly 0-2 (0-1 65′)
LAOIS: Aedin Lowry (Camross); Fiona Scully (Camross), Sarah Fleming (Portlaoise), Niamh Crowley (Portlaoise); Jade Bergin (The Harps), Amy Byrne (Portlaoise); Clodagh Tynan (St Brigid's), Gemma Hoare (St Brigid's); Andrea Scully (Camross), Alice Walsh (The Harps), Alanna Tynan (St Brigid's); Zoe Daly (St Brigids), Lucy O'Connor (The Harps), Cathy Galbraith (St Brigids) Subs: Shona Jones (St Brigid's) for A Scully (37 minutes), Roisin Phelan (The Harps) for Gemma Hoare (37 minutes), Mary Hyland (O'Moores) for L O'Connor (37 minutes), Roisin Dowling (O'Moores) for A Lowry (41 minutes)
ROSCOMMON: Lauryn Flaherty; Laura Fannon, Shauna Clogher, Ciara Gacquin; Jennifer Brennan, Oonagh Kelly, Michaela Keogh; Lena Gacquin, Sarah Dorley; Leah Dolan, Mia Fallon, Aimee O'Connor; Jade McCormack, Nessa Madden, Ella Killion Subs: Aimee O'Connor for S Hanly (37 minutes, injured) Shona Hanly for L Gaquin (50 minutes, injured)
SEE ALSO – Shanahan's strike crucial as Knockbeg reach All-Ireland U-16 final