The Folly Festival in Cullohill last year proved to be a roaring success and looking at the schedule for this year's event, which is on this friday and Saturday, it looks set to be even better again.
While there is an incredibly impressive line-up of music on both Friday and Saturday, there is a full day of events on Saturday suitable for people of all ages.
The day begins with a Mountain Walk with an Adventure Race later in the morning.
The entertainment on the day includes a magician, a fun dog show, The Great Folly Bake, family fun, a cookery demonstration with Michelin-trained TV chef Kwangai Chan and the 'Feast of Irish Beef'.
There is an entry fee of €5 for the play area in Nancy's yard which includes the cost of all activities in the castle area.
The full schedule is listed below.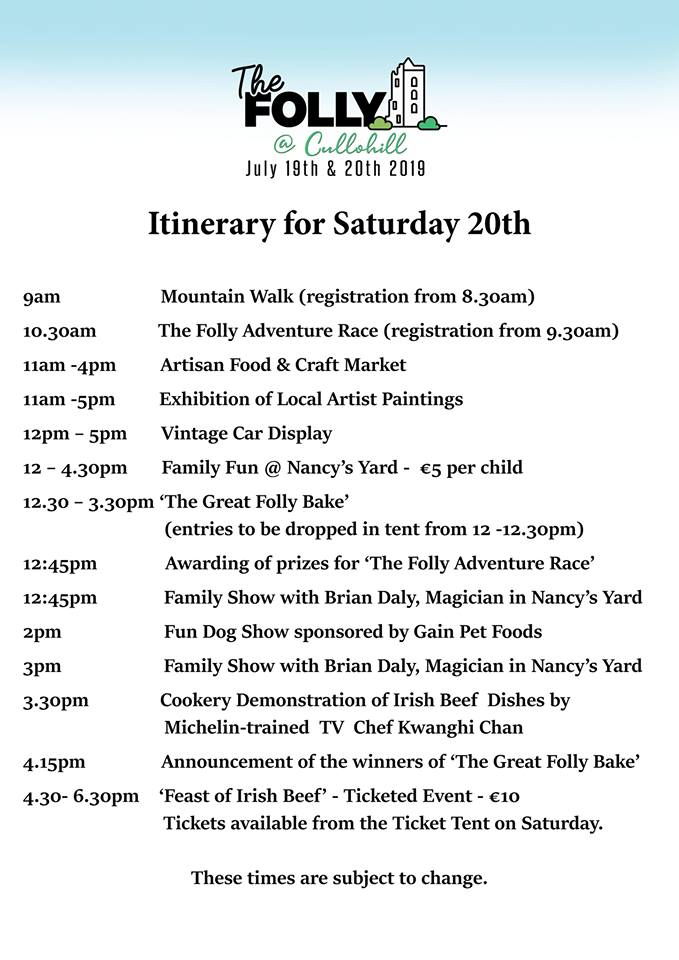 SEE ALSO – Forest trails and incredible views in the Adventure Race at this year's Folly Festival in Cullohill
SEE ALSO – Folly Festival in Cullohill is back as they team up with Electric Picnic organisers once again
SEE ALSO – Glamping spaces now available at this year's Folly Festival
SEE ALSO – Your full guide to the acts playing at this year's Folly Festival