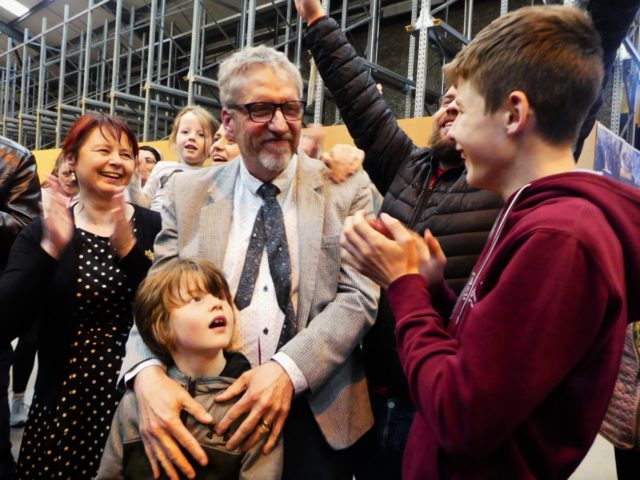 In a dramatic late intervention the Labour Party will have a candidate running in Laois-Offaly after all.
Cllr Noel Tuohy has confirmed that he has agreed to run for the Party in the February 8 general election.
The Portlaoise based councillor – who is taking part once again all this week in the Portlaoise Panto – joked that he will hardly be accused of jumping on the bandwagon with Labour showing poorly on just 4% in the weekend Sunday Times opinion poll.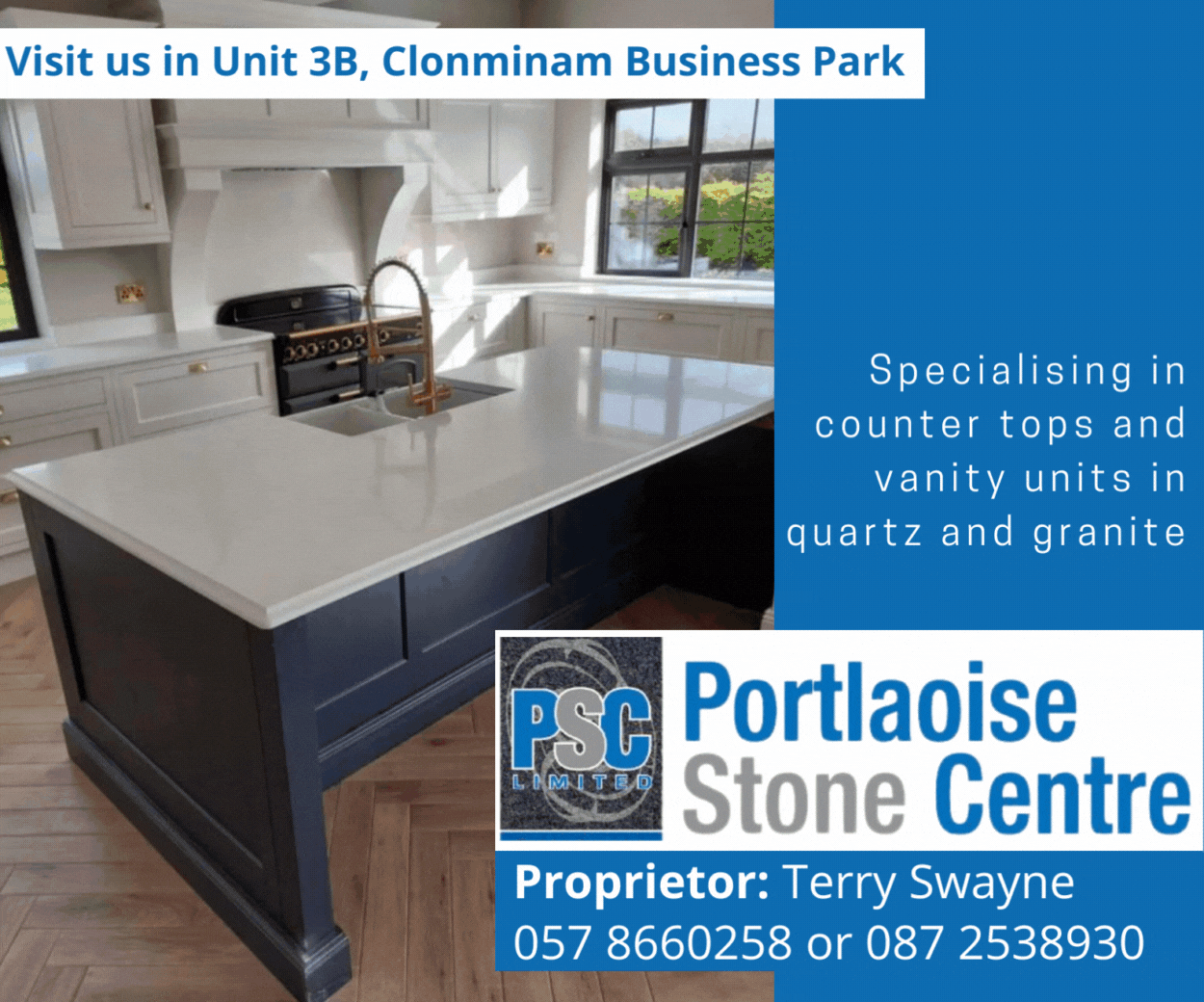 Cllr Tuohy explained that he was concerned that Laois-Offaly, which has such a long and proud Labour tradition should have a standard bearer in this election.
"Labour has contested Laois-Offaly in every election since the foundation of the State, with the first Labour TD being elected here in 1922, when William Davin from Rathdowney took a seat.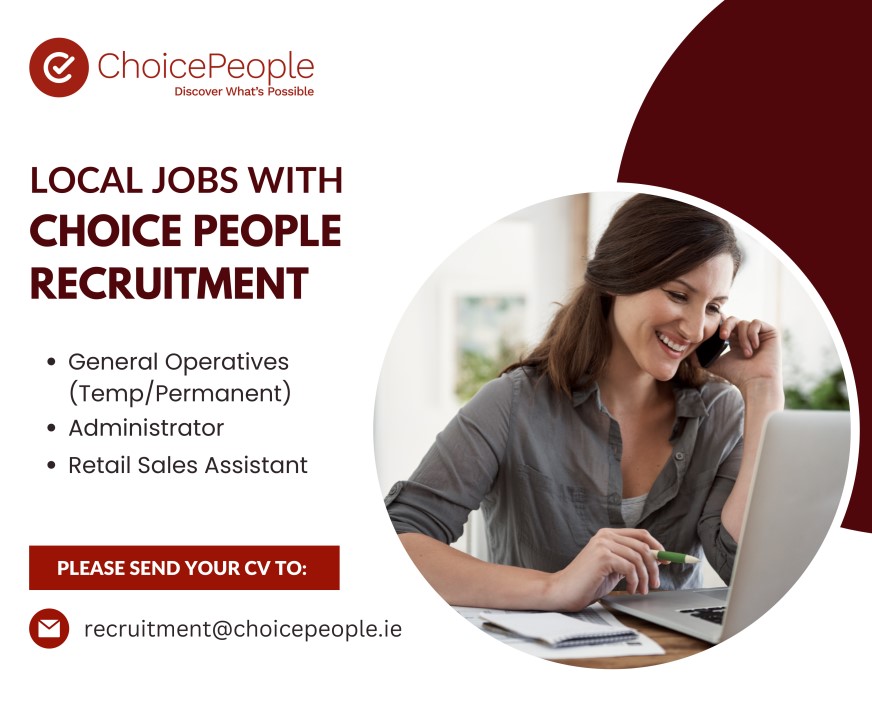 "He actually topped the poll on that occasion and I felt it was important for someone to fly the flag for Labour and our policies. It's important to give the voters of our constituency that option. It wasn't in the original script for me to run, but I'm more than glad to step in to the breach and do so," Cllr Tuohy said this evening.
He said he expects to hand in his nomination papers to the Returning Officer, Mr Paul Fetherstonhaugh in the Courthouse tomorrow (Tuesday) now that his candidature has been sanctioned by the Labour Party General Secretary, Brian Mc Dowell and party headquarters.
The closing date for nominations to contest the election is this Wednesday, January 22.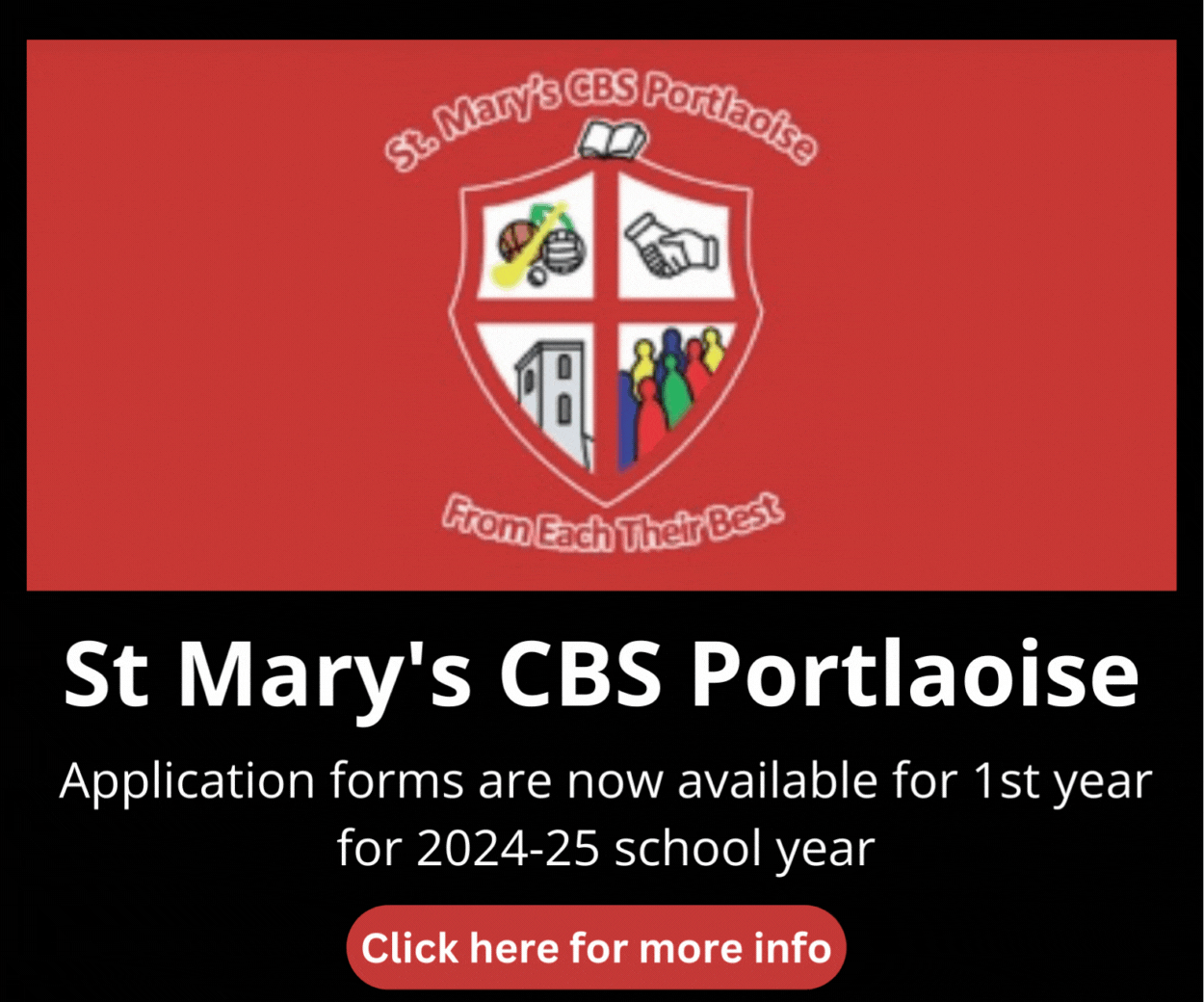 Cllr Tuohy has successfully contested two local elections. He was first elected to Laois County Council in 2014 and re-elected to his seat in the Portlaoise Electoral Area with an increased first preference vote of 1,041, about 10% of the vote in May 2019.
He was also highly active in the Presidential election campaigns for Michael D Higgins in both 2011 and 2018 as well as the Marriage Equality Referendum in 2015.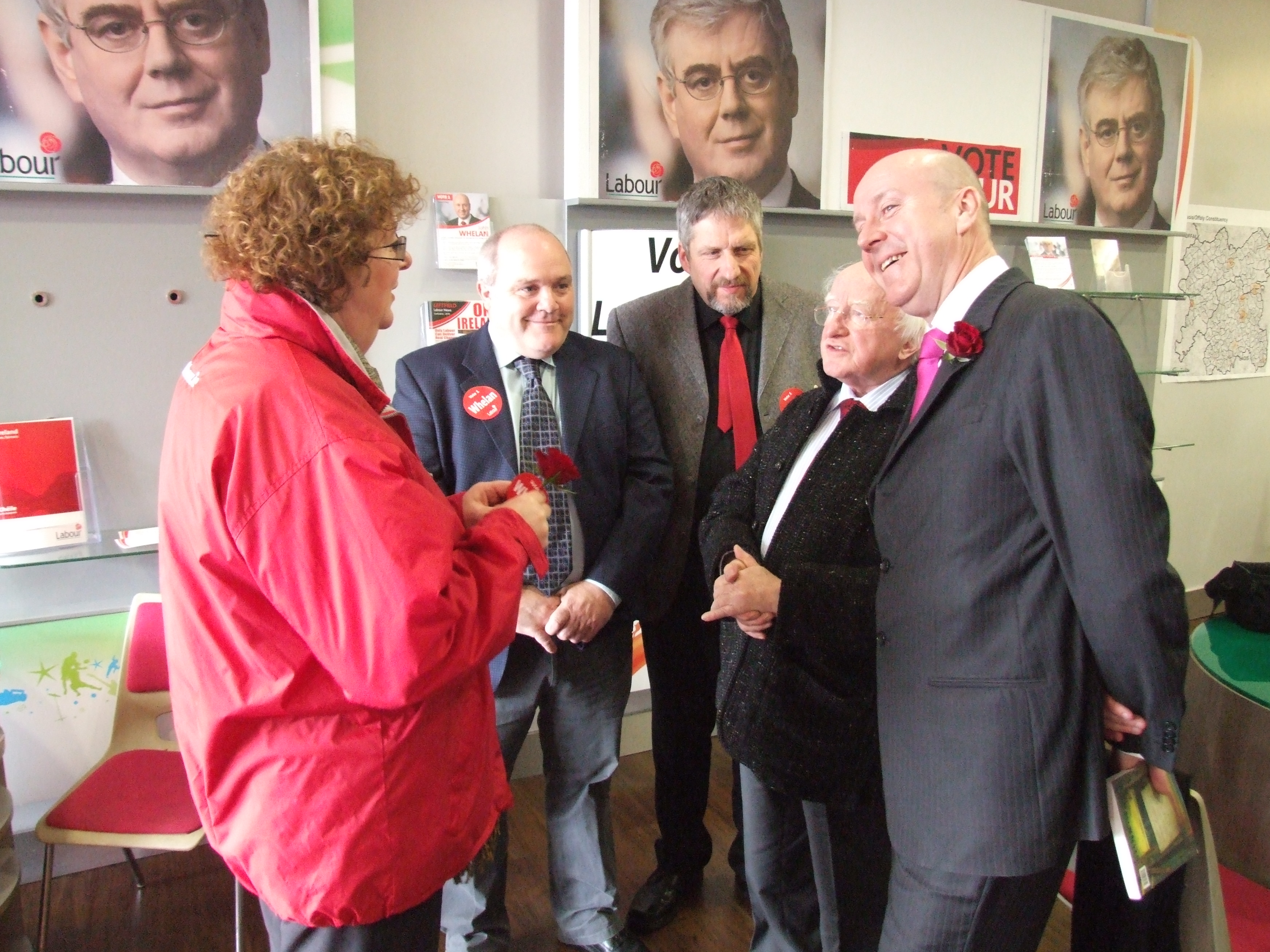 Cllr Tuohy is a member of the board of Portlaoise Leisure Centre and St Francis School in the town. He is a retired prison officer and a former POA trade union official. He is also closely associated with and a staunch supporter of Portlaoise GAA. He has been an active member of the Portlaoise Hospital Action Committee since its formation in 1998.
"For me the most important issue once again in this election is our health services. It is central to all our well-being and that of our families and loved ones.
"A serious threat remains to the status of our General Hospital in Portlaoise and our 24/7 A&E in particular. This is not acceptable.
"Neither are the staff shortages, the lack of sufficient beds, the trolleys on corridors and the long waiting lists for so many treatments and especially for mental health supports.
"There is a dire shortage of beds for our senior citizens in Mountmellick, Shaen and Abbeyleix and huge waiting lists for home care packages so as they can safely live at home, which they prefer.
"Hundreds of beds and nurses were removed from the health service and have never been restored. There are hundreds of vacancies at all levels including for key consultants. There is even a shortage of GPs, particularly in smaller towns and rural areas.
"This is why there is such chronic delays and difficulties in the health system as the staff of all grades do their best to cope," stated Cllr Tuohy as be made the hospital and health services the central plank of his campaign.
He added that his other priorities are the provision of social and affordable housing, homelessness and high rents; the high cost of childcare, to stop the pension age being increased to age 67 and the challenges of climate change.
No Posters
Similar to the local elections he said he would not be using posters as he maintains such plastic materials are detrimental to the environment.
Cllr Tuohy's eleventh hour candidature comes a week after Labour Party activist, Eoin Barry announced in a Facebook post on the day the election was called that he would not be contesting the general election as had been anticipated due to work commitments. Mr Barry had unsuccessfully taken part in the May 2019 local elections in the Portarlington-Graiguecullen electoral area.
The Labour Party has a long and proud tradition in Laois-Offaly, but one that has seen sparse electoral success in recent decades. Cllr Tuohy is their only elected representative in Laois-Offaly and the party had no candidate to even contest the local elections in Offaly last year. Until Noel Tuohy's late intervention it was looking like Labour would have no candidate on the Laois-Offaly ballot for #GE2020.
Labour tradition in Laois-Offaly
The Labour Party tradition in Laois-Offaly goes right back to the foundation of the State and the party returned a TD to the Dáil from this constituency in 1922, when William Davin was first elected. He topped the poll in that election with a massive 15,165 votes, more than double that of any other candidate.
Davin Park in Mountmellick is called after the long serving Rathdowney based Deputy Davin who held his seat in Leinster House until his death on March 1, 1956.
Indeed for a very brief period in 1927 Labour had the distinction of returning two TD's when John F Gill was also elected in June of that year. However, he subsequently lost the seat in the September election of the same year and failed to regain it. From his Portarlington base he did however go on to be elected to Laois County Council in 1942 and served for a number of terms as Chairman between 1957 and 1967.
In the subsequent bye-election following William Davin's death in 1956, the Fianna Fáil candidate Kieran P Egan caused a sensation when he defeated Bill Davin's son, Michael, by over four thousand votes, 23,565 to 18,863.
Kieran Egan held the seat for FF in the next two general elections in 1957 and 1961 but it was won back by Labour's Henry 'Har' Byrne from Stradbally in 1965.
Har Bryne did not contest the 1969 general election due to ill health and he failed to win a seat when he was on the ballot once more in 1973.
Borris-in-Ossory councillor, Jimmy Kelly contested the 1969 and 1977 for Labour but was unsuccessful.
The party ran a series of different candidates from Laois and Offaly in the intervening years including Larry Kavanagh from Mountrath (November 1982) Tom Phelan from Portlaoise (1987) but had to wait until 1992 for their next big breakthrough.
Tullamore's Pat Gallagher who had come up short in the previous 1989 election went on to win the seat in 1992 at the expense of Fine Gael's Tom Enright when he was swept into the Dáil on what became known as the 'Spring Tide' in recognition of then charismatic and young party leader, Dick Spring. Pat Gallagher narrowly lost his bid to retain the 5th seat in the following 1997 election, when it was regained by Birr's Tom Enright.
Jim O' Brien from Rosenallis ran for Labour unsuccessfully in 2007, with John Whelan running in both 2011 and 2016 elections, failing to make it to the Dáil but he then served a term as a Labour Senator from 2011 to 2016.
See Also: Labour left in the lurch as Eoin Barry pulls out
See Also: Brian Cowen's influence to the fore as Fianna Fáil target 3 seats in Laois-Offaly
See Also: The 2016 election results in Laois-Offaly – the count, the fallout and the implications
See Also: Talking Politics the Laois Today Podcast looks at the story in Laois-Offaly after the first week of the #GE2020 campaign