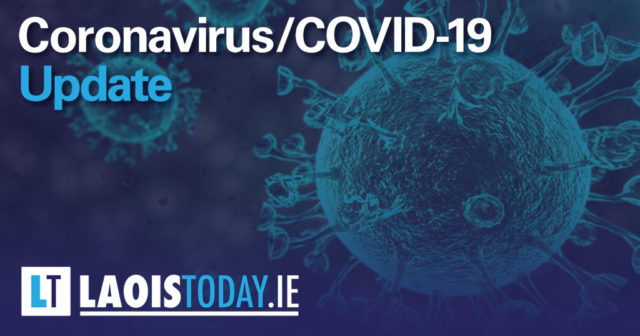 Due to the sheer volume of notices in relation to the Coronavirus, we can't do an individual story on each one.
So we are compiling a daily bulletin that includes updates from various community groups, clubs and organisations.
The noticeboard will be published on LaoisToday and shared on our social media every evening.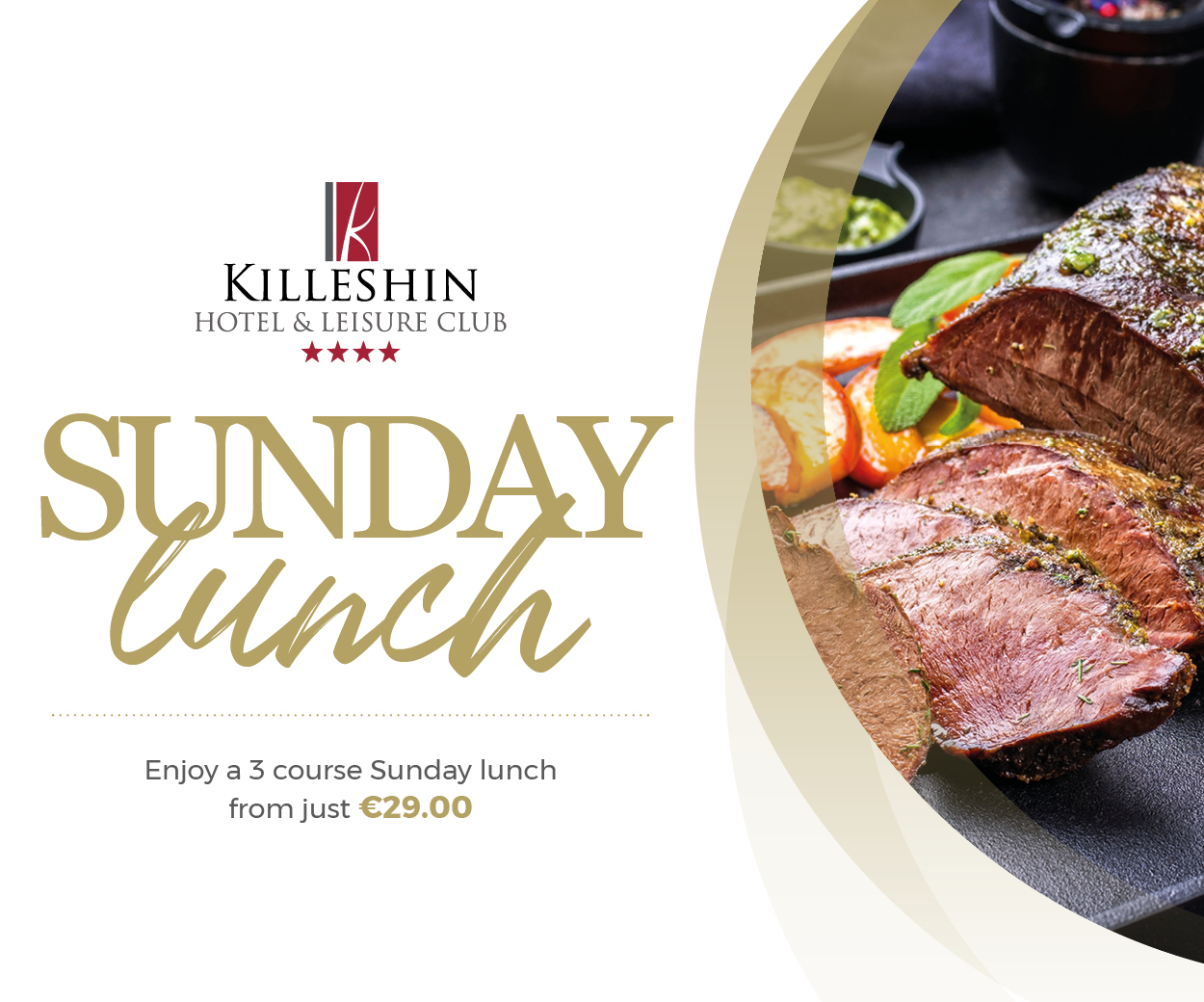 We will be reporting on all the individual major stories, local and national, but this regular piece will be a roundup of the day's main stories, as well as for the many other important items at this incredibly difficult time.
If you would like us to include anything in this, please email info@laoistoday.ie.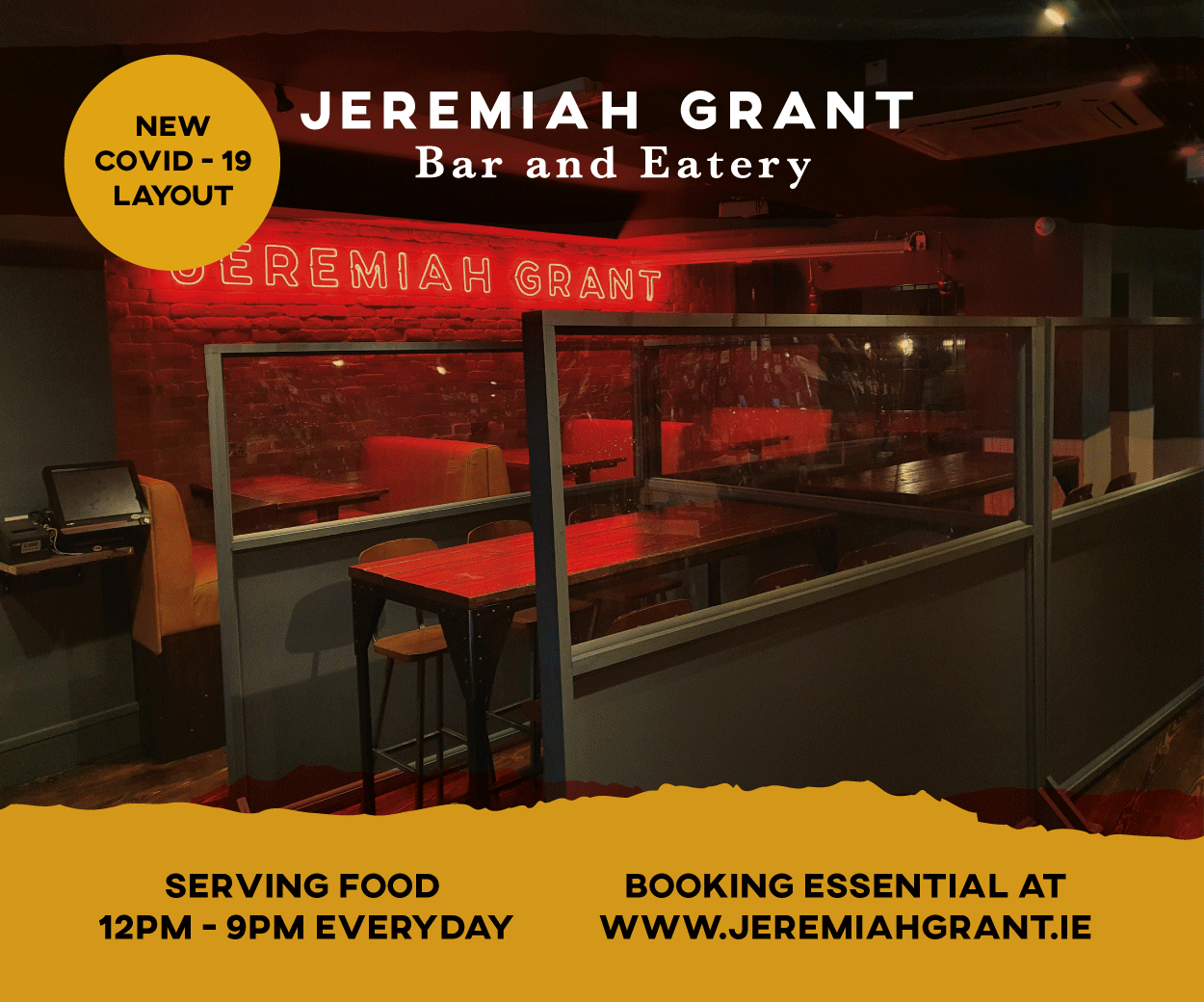 ---
Taoiseach announces that schools to remain closed until April 20
Taoiseach Leo Varadkar today announced that the schools, colleges and pre schools will remain closed until after the Easter holidays at the earliest. 
Initially it was announced that the schools would be closed until March 30 but with that date fast approaching next Monday, it has now been extended by a further three weeks – though two of those weeks are scheduled Easter holidays.
He also announced a range of measures to come into place from midnight tonight, including that non-essential retail outlets to close.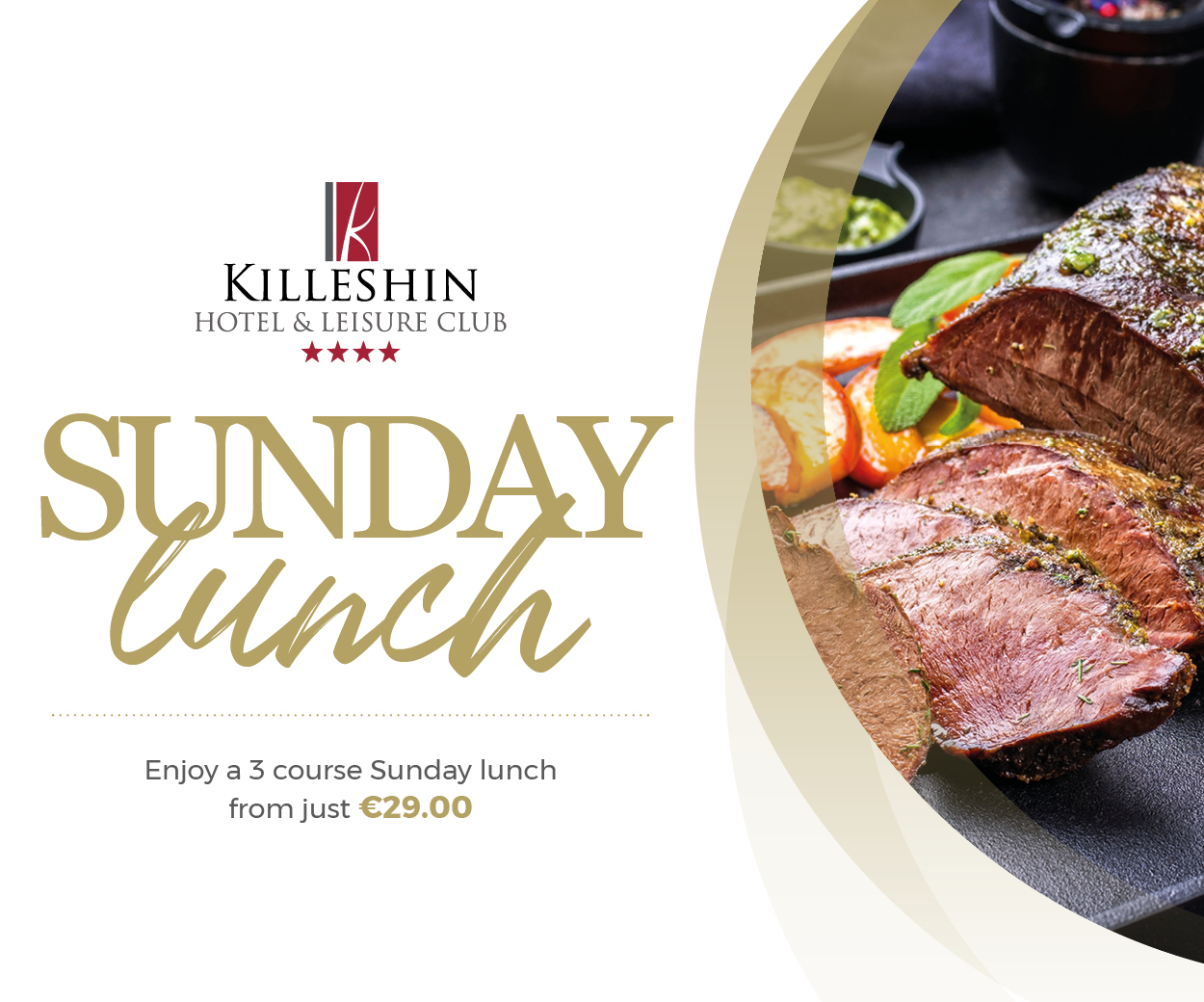 All theatres, clubs, marts, markets, casinos, librarys, betting shops, hairdressers, bingo halls are to close.
Hotels are to limit occupancy to non-social and non-tourist reasons.
Among the businesses that are allowed to stay open are supermarkets, pharmacists, opticians, hardware stores, filling stations, opticians and laundrettes.
All non-essential retail outlets are to close as well as all playgrounds and caravan parks.
All cafe and restaurants are to limit supply to takeaway food or deliveries and implement social distancing measures in respect of queuing.
All sporting events, including those behind closed doors, are cancelled, while all organised social events are not to take place either. All places of worship are to restrict numbers entering to ensure adequate social distancing.
---
Unemployment support and wage subsidy scheme
Varadkar also confirmed COVID-19 unemployment payment and illness benefit is being raised to €350 a week.
The wage subsidy scheme will co-fund 70% of a salary, up to €38k (the national average wage) or €410 per week in take-home pay.
You can read more about the welfare supports here. 
---
Eight confirmed cases of Coronavirus in Laois
As of the most recent figures on Sunday March 22, there are now eight confirmed cases of Coronavirus in Laois.
This is an increase of two from the most recent figures which are from Saturday ,March 21.
There was 204 new confirmed cases announced on Tuesday evening bringing the overall total to 1,329. There have been seven deaths in total, the latest being a male in the east of the country.
In all, as of midnight on Monday, there were 17,992 tests carried out across the country.
---
Laois GAA team up with HSE for drive thru testing facility
A Coronavirus testing centre is currently being set up in the LOETB Laois GAA Centre of Excellence in Portlaoise with that and MW Hire O'Moore Park to be used by the HSE.
The sampling service is being provided on an appointment-only basis and only those who are displaying symptoms and have been referred by their GP will be seen.
Laois GAA Chairman Peter O'Neill said: "Laois GAA welcome the opportunity to do our part in this crisis and assist in any way that we can to help the community."
---
Claire Byrne speaks about her Coronavirus experience
The RTE One TV host and Mountrath native gave a very detailed account on her own TV show of her own Coronavirus experience. 
She said: "I had a head cold last week and I suspected I was heading into chest infection territory. But what threw me was that I had no temperature at any stage and I checked it three times a day, every day and there was never a spike.
"So at that point last week I thought it was a chest infection or a head cold – nothing more.
"(But as the week went on) The cough that I had became much more ingrained, it was a productive cough. It was very hard to get rid of it or to deal with it."
---

No Joe Show unfortunately as launch of Durrow Wheelchair boat is postponed
An Feadán is a new Wheelchair Boat that was due to be officially launched in Durrow on Sunday, March 22, with former Irish rugby manager Joe Schmidt no less set to be on hand to the do the official honours.
However, due to Covid-19 it was one of many events cancelled.
However, with the weather and water perfect the boat did get a feel of the river.
It is pictured here on the Erkina River, steered by Michael G Phelan, with the hills of Tubberboe and Ballykealy in the background.
The launch will be rescheduled for a later date.
---
Laois branches among the temporary closures as Bank of Ireland closes
From Tuesday, March 24, Bank of Ireland are temporarily closing over 100 of their branches though 161 will still remain open as normal.
They are making changes to their services "to ensure our resources are focused on services most in demand during the coronavirus pandemic".
"The changes also reflect a reduction in footfall at branches as more people remain at home," they say.
Their branches in Portlaoise, Portarlington, Mountmellick, Abbeyleix and Mountrath are staying open but the branches in Rathdowney and Durrow and Abbeyleix are to close.
All Bank of Ireland branches will continue to provide ATM services.
Other local branches that are remaining open include Athy, Carlow, Castlecomer and Roscrea.
---

Portlaoise College students embrace new learning methods
It's a new experience for students around the country to be essentially attending classes from their homes and Keith McClearn, deputy principal of Portlaoise College, has explained how it's working for them. 
This combined effort from teachers, students and parents is supporting the continued engagement with all our students, and will minimise any possible disruption and maximise available teaching and learning opportunities.
"Teachers are setting appropriate learning experiences for students through a variety of methods.
"While school management are keeping regular contact with parents with updated information as it arises
"Our Home School Liaison Officer, Patrick Hamm is available if any parent needs assistance with our online learning platform.
"And we are distributing a Weekly Newsletter to parents outlining educational resources and supports that they might find helpful."
---

Mulhall Meats looking to hire butcher
One of the longest-serving butcher shops in Laois is currently hiring for a full-time butcher.
Mulhall Meats, which is based in Mulhall's SuperValu in Lyster Square in Portlaoise are hiring at the moment.
Butcher required must have 5 years experience and be fully qualified.
---
Dentists suspend all elective procedures
Dentists say the vast majority of private dental practices have voluntarily suspended all elective procedures, despite huge financial consequences, and are scrambling to upgrade their protective equipment as best they can, to allow a very basic emergency service to operate.
Dentists reject Chief Dental Officer advice dated 16 March that dental practices can remain open and that there is currently no need for change in practice. They have rejected the view that they do not need to avoid certain procedures.
Dentists warn that Aerosol generating procedures are accepted as being the highest risk procedure to carry out in a patient affected by COVID-19, and the personal protection equipment (PPE) requirements are far in excess of those available in the typical dental setting.
---

Insurers must not imitate banks says Laois-Offaly TD Carol Nolan
Carol Nolan, Independent TD for Laois-Offaly, has said that the Minister for Finance, Paschal Donohoe, must immediately insist on a meeting with representatives from the main insurance organisations in the state.
Deputy Nolan said that the meeting was critically important as SMEs and those who have been forced to close their premises experience widespread rejection of business disruption insurance claims:
"It is now clear that the insurance sector, both here in Ireland and in the EU, is imitating the attitude of the banks during the last financial crash.
"They are resorting to a strict and often unreasonable interpretation of contract technicalities to avoid paying out claims while at the same time dismissing the loyalty of the very customers who made them profitable in the first instance.
"I am glad to see that Minister Donohoe is adopting a fair approach on this and that he is asking insurers to be flexible; especially as a government directed order to close is essentially the same as a closure due to a general notifiable infectious disease alert.
"We all need sectors of Irish society and the Irish economy to pull together on this.
"We simply cannot have a duplication of the kind of heartlessness that the banks displayed in the mortgage crisis."
---

Legislate against 'unfair profiteering' says Laois TD Stanley
Laois-Offaly Sinn Féin TD Brian Stanley has called on the Government to intervene to outlaw a number of unfair practices appearing during the Covid-19 pandemic.
Deputy Stanley outlined "that a small number of GPs and creches are currently engaged in unfair profiteering during the crisis and these practices must be legislated against if necessary.
"Over the past week I have received complaints from constituents that some GPs and creches are engaging in unfair practices."
---
Farmers urged to look after their mental health
IFA Farm Family & Social Affairs Chair, Caroline Farrell said that the spread of the coronavirus and restrictions it has imposed and, potentially will impose, is a worry for many farm families.
"It is understandable to feel vulnerable or overwhelmed reading or hearing the news, we are in unchartered waters," said Mrs. Farrell.
She recommended that if people feel overwhelmed, they should limit their time on social media or listening to the news, and instead go for a walk or just step outside their back door and take a breath.
"Even though it might be difficult right now it is important to look after your mental health. Talking through your worries with someone can help lessen the worry or anxiety," she said.
"We are all in this together so make the most of your local IFA network to stay in touch and support other farm families in your community."
She stressed the importance of keeping a realistic perspective of the situation, which is based on the facts.
"Only use trustworthy and reliable sources of news to get updates on the coronavirus, there is a lot of misinformation out there that is adding to people's anxiety," she said.
If you need to talk to someone right now, you can free call the Samaritans on 116 123. For more information on looking after your mental health go to www.yourmentalhealth.ie or check out the mental health section on the IFA website.
---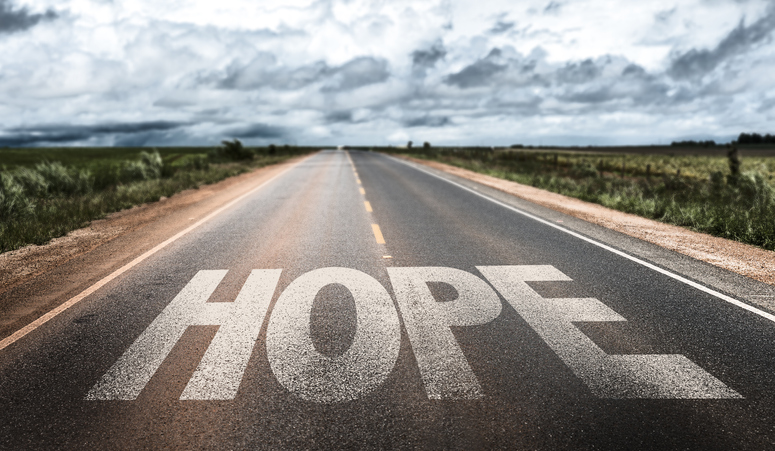 Fr Paddy: Spiritual nuggets of hope in difficult times
"This is a particularly tough time in human history where the new coronavirus has many people worried, unsure as to how to act and often undermined by fear," writes our columnist Fr Paddy Byrne in this week's column on LaoisToday.
There can be for some a tendency to behave in a selfish or irrational way, where emotions can often override good decision making.
Already we have seen examples of people behaving irresponsibly in panic buying or hoarding, ignoring social distancing or hand sanitising guidelines.
---

Tokyo Olympics postponed until 2021
The Tokyo 2020 Olympic Games and Paralympic Games have been postponed until 2021 due to the Covid-19 coronavirus pandemic.
In a joint statement, the International Olympic Committee and the Tokyo 2020 Organising Committee said that the Games "must be rescheduled to a date beyond 2020 but not later than summer 2021, to safeguard the health of the athletes, everybody involved in the Olympic Games and the international community".
---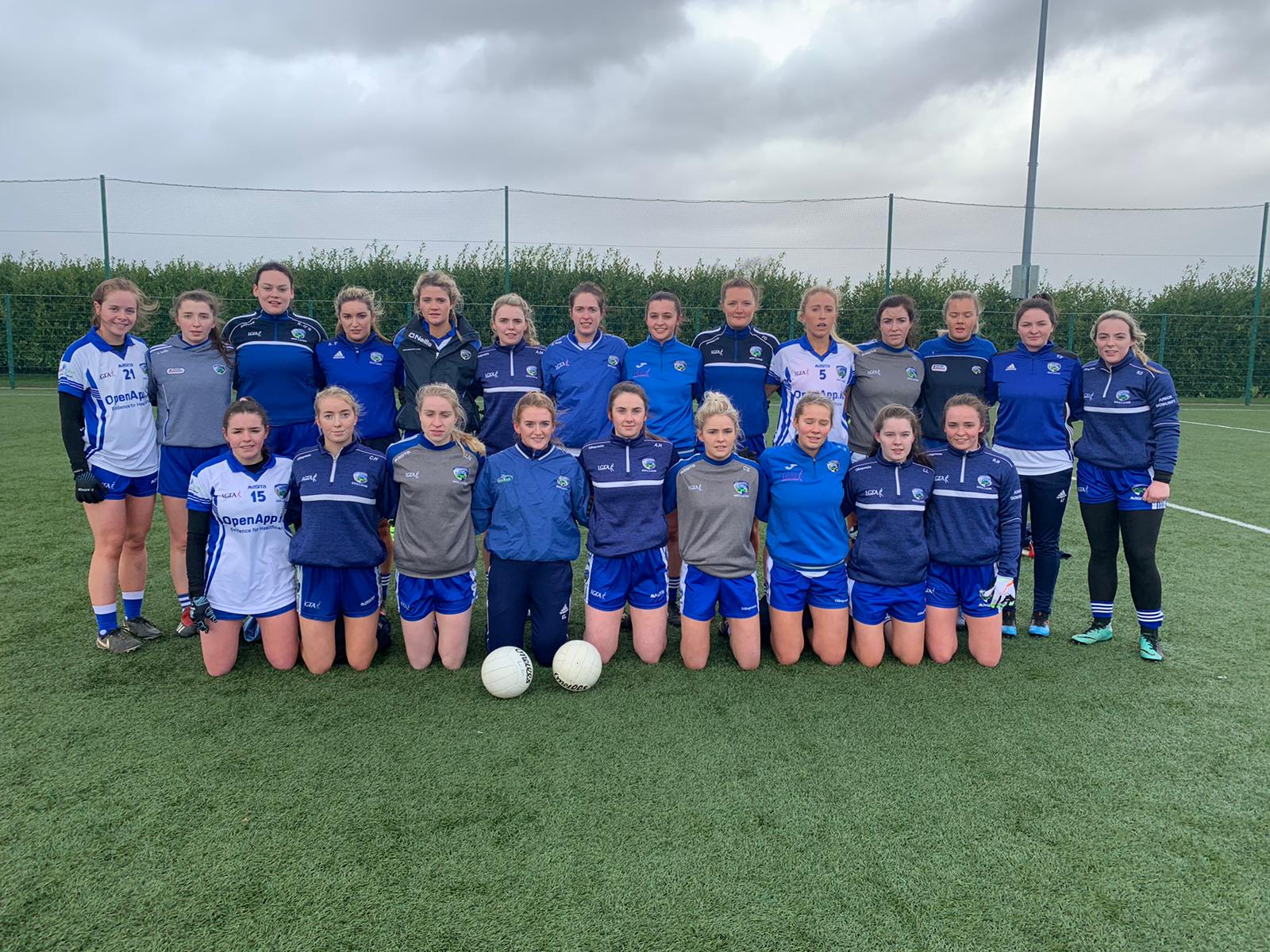 Ladies football National Leagues cancelled
The Ladies Gaelic Football Association (LGFA) have confirmed that the 2020 Lidl Ladies National Football Leagues have been cancelled, and will not be completed, amidst the ongoing Covid-19 outbreak.
Most teams in the four divisions had played five rounds of fixtures before the competition was called to a halt with the Gaelic games ban earlier this month.
Laois, under Donie Brennan, had won two, drawn one and lost two in Division 3 and were due to play bottom side Sligo and second-from-top Down in their last two games.
The LGFA have also confirmed that the 2020 TG4 All-Ireland Championships will be reviewed on an ongoing basis, in line with Government regulations.
The Lidl Post Primary Schools Competitions have also been cancelled for 2020, along with the LGFA Interprovincial Competition, the All-Ireland U14 Championship, Féile na nÓg and Féile Skills.
SEE ALSO – Seanad Elections: Local Labour candidate bidding to win seat after strong General performance