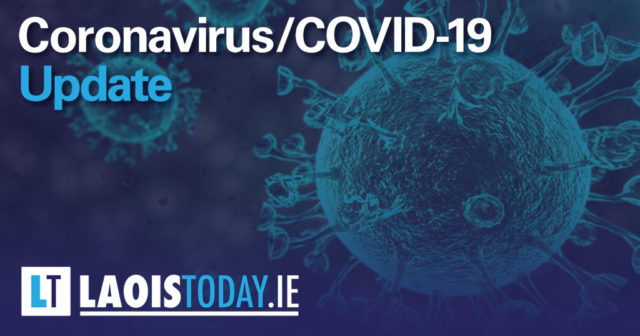 Due to the sheer volume of notices in relation to the Coronavirus, we can't do an individual story on each one.
So we are compiling a daily bulletin that includes updates from various community groups, clubs and organisations.
The noticeboard will be published on LaoisToday and shared on our social media every evening.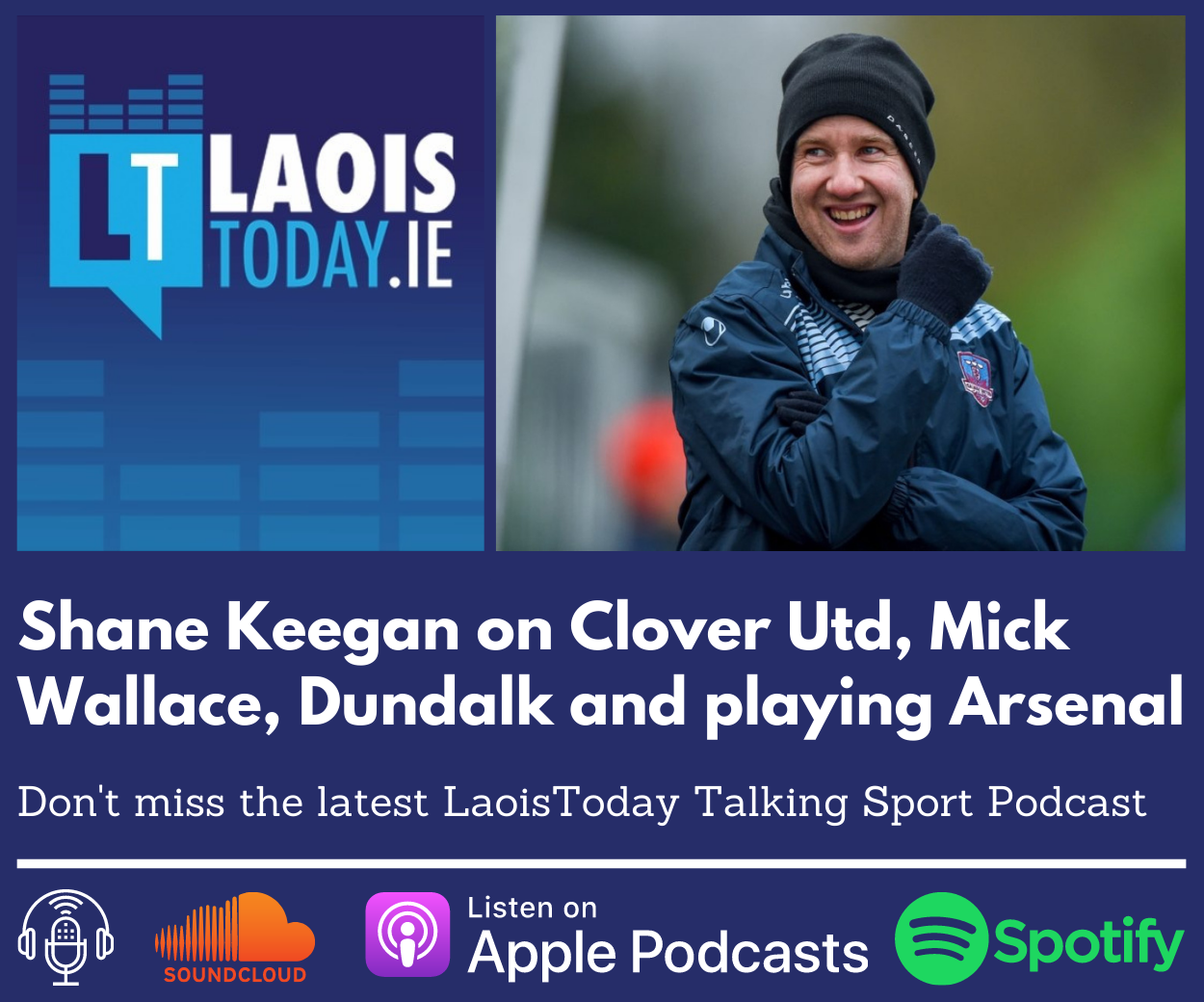 We will be reporting on all the individual major stories, local and national, but this regular piece will be a roundup of the day's main stories, as well as for the many other important items at this incredibly difficult time.
If you would like us to include anything in this, please email info@laoistoday.ie.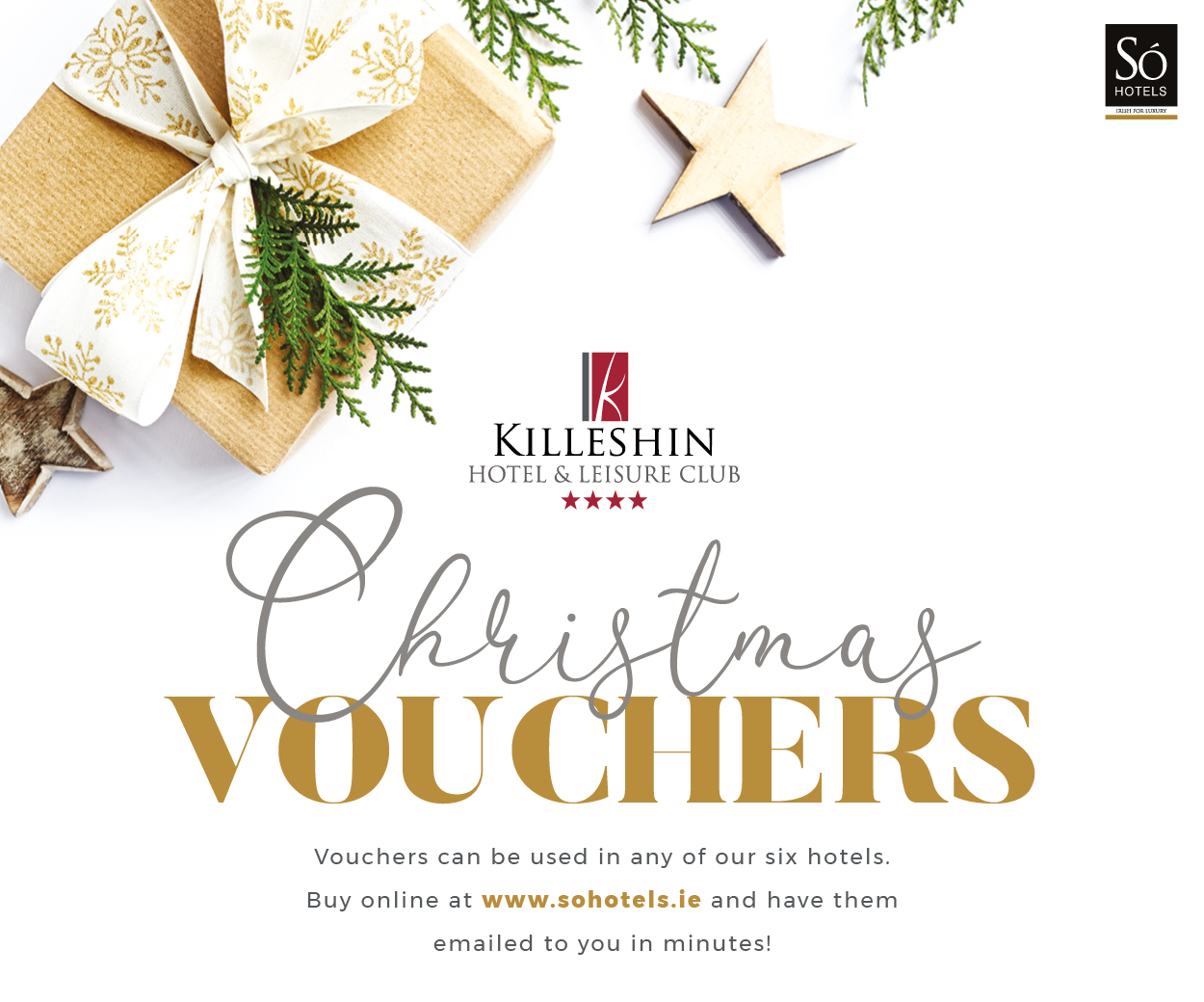 ---
Biggest one day increase in new cases of Coronavirus in Ireland and two more deaths
In a continuation of the now nightly upward trend, 235 new cases of Coronavirus have been diagnosed in Ireland today.
This is an increase on the 1,329 cases from yesterday and takes the overall total to 1,564.
While now nine people have died from the disease – an increase of two from yesterday.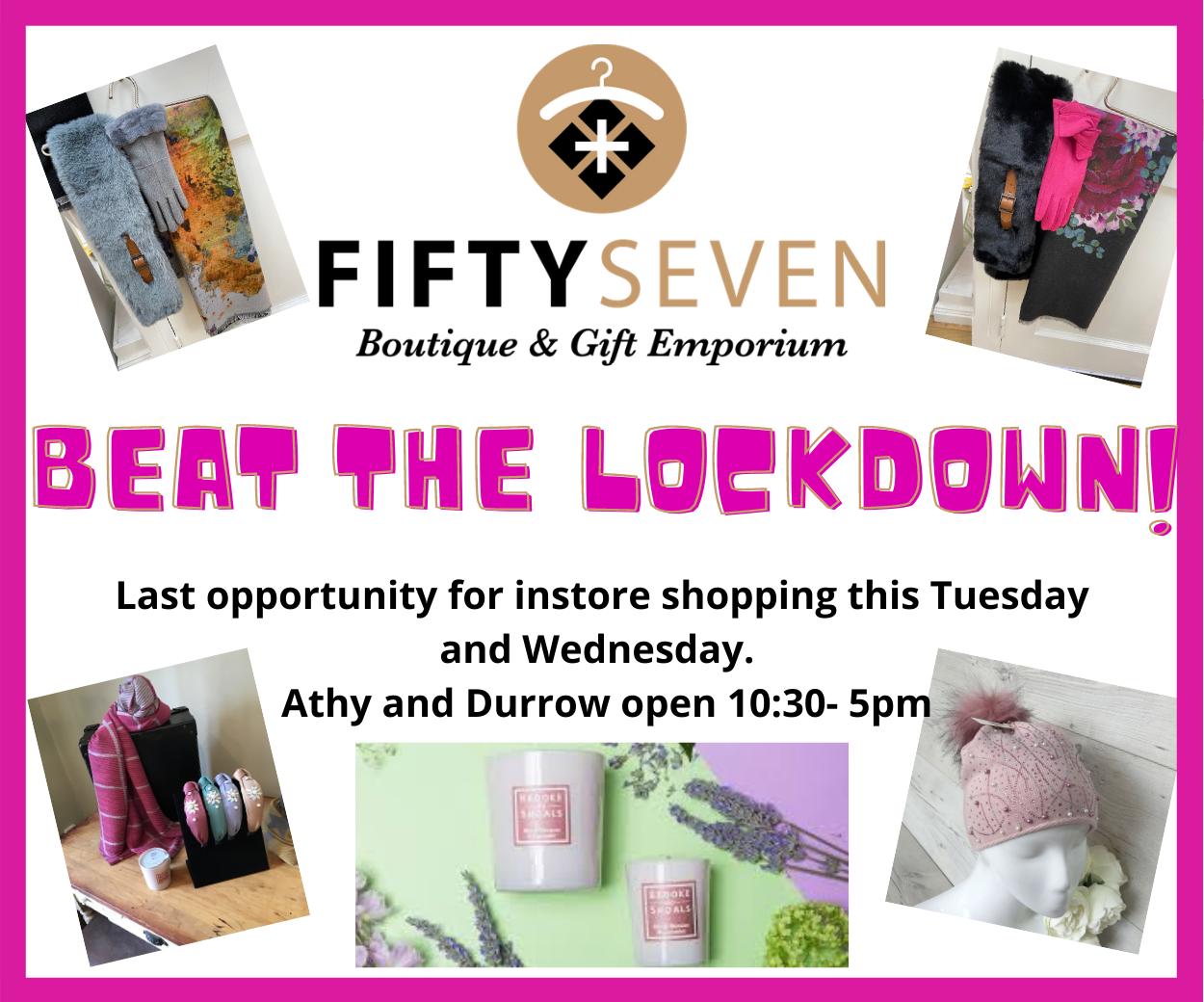 In Laois, there has been an increase in confirmed cases too with now one extra as of Monday March 23 – with the figure now at nine.
One of the deceased is a female from the East of the country while the other is a male from the same part of the country. The woman had an underlying health condition.
You can read the full article here.
---

Laois woman who was among first to be tested in Tullamore Coronavirus facility explains what the experience was like
A Laois woman who was among the first to be tested for Coronavirus in a new facility in Tullamore this morning, has told LaoisToday how the procedure works and what the experience was like.
The new testing facility opened in Tullamore this morning at Clonminch on the way into the town.
"There was only three bays in operation and there was still construction going on. But it was a very good set up. It was like a row of drive thru garages and there was people directing you to your bay, all wearing masks," she said.
"There was a traffic light system overhead – green if your bay was ready, red if it wasn't.
"You then drove into what was essentially a car port, rolled down your window and someone took your name and date of birth and explained from a distance what the process was.
"You didn't get out of your car. The person wearing mask, goggles, gloves and gown asked you to blow your nose before you started and then you took down your mask and they swabbed at two points with the same swab – right at the back of your throat where your tonsils are and then high enough up your nose."
You can read the story in full here. 
---

New testing regulations announced for Coronavirus in Ireland
Irish Medical Organisation and Irish College of GPs have announced big changes to the testing for Coronavirus.
New rules have been introduced for Covid-19 testing which means patients will need to meet revised criteria to qualify for a test in the future.
Patients will now have to meet two criteria – a clinical status and they must also fall into one of the priority groups in order to be referred for a test.
---

LOETB develop online course in Infection Prevention and Control to aid HSE
Laois-Offaly Education and Training Board (LOETB) has developed a short online accredited training programme as a result of the HSE's request for people in Ireland to register to be on call to help care for the people affected by the virus during this emergency.
LOETB, in consultation with Tullamore and Portlaoise General Hospitals, is providing the QQI Level 5 module, Infection Prevention and Control, over a minimum duration of five days' course delivery, with the learner having a three-week window in which to complete the programme.
Read more about the course here.
---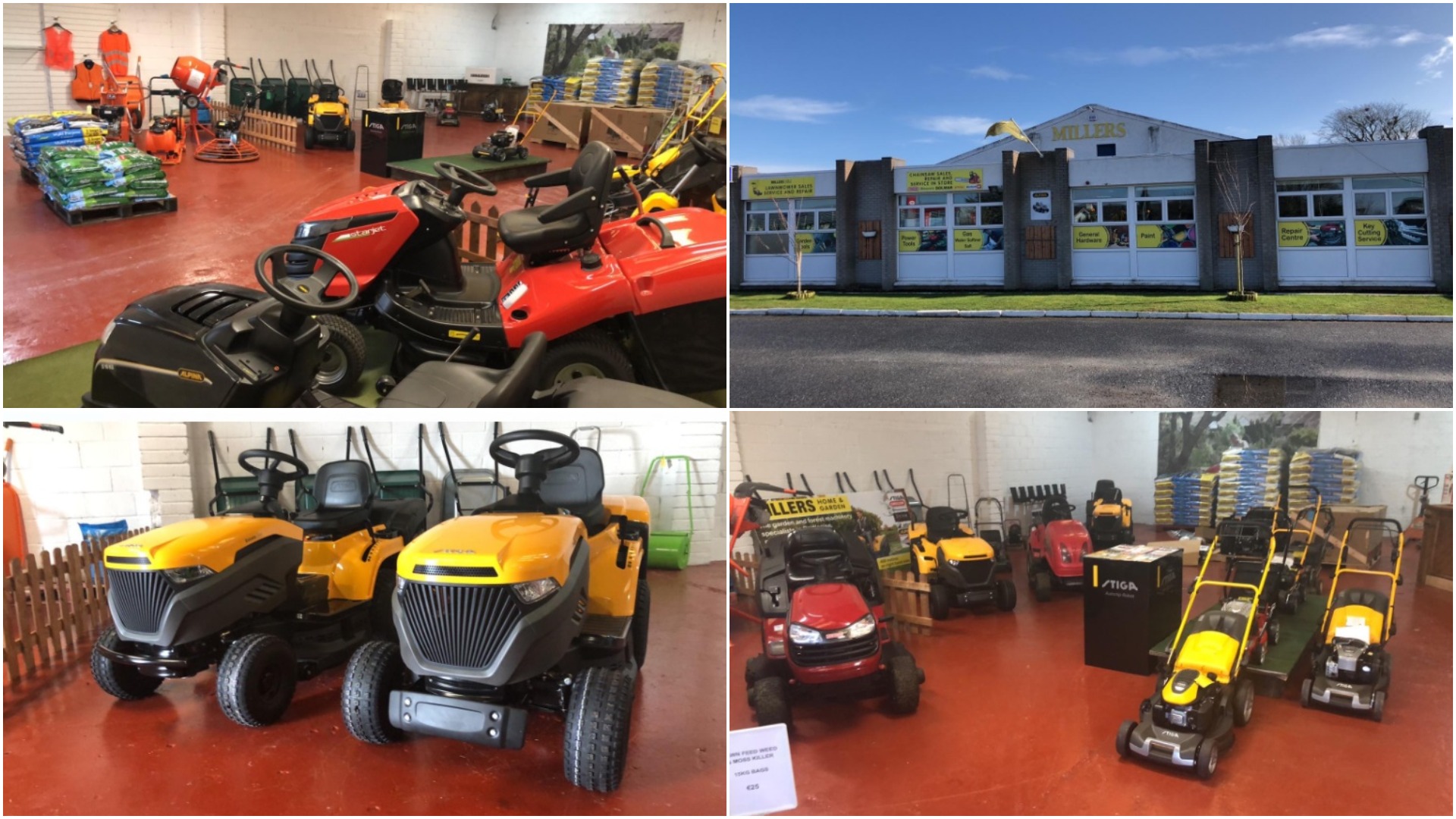 Miller's Home and Garden open for business in Portlaoise
Spring is in the air – and Miller's Home and Garden on the Dublin Road in Portlaoise is open for business and adhering to strict health standards in store in line with Covid-19 guidelines.
Hardware stores like Miller's Home and Garden are deemed essential services by the Government and are permitted to stay open during this time.
Miller's Home and Garden is open normal business hours, 9am to 6pm and can be contacted on 057-86-67794.
Read more about Miller's Home and Garden here.
---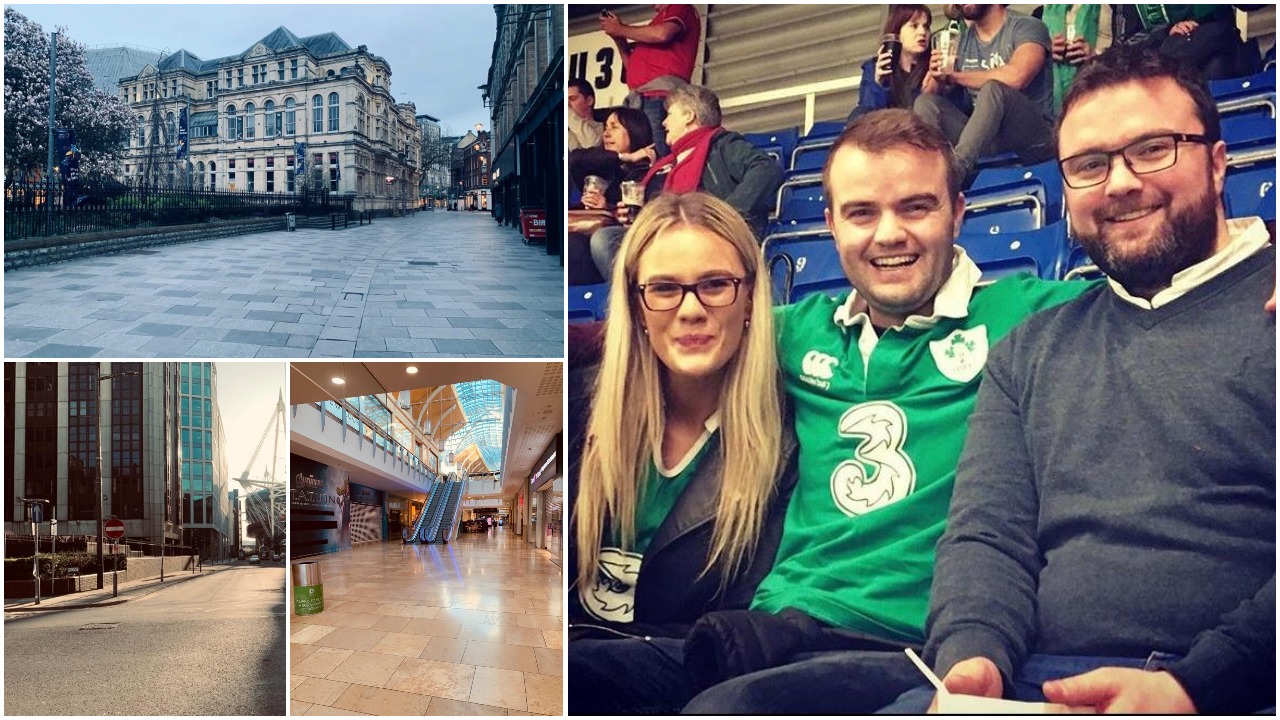 As the Coronavirus spreads across the globe and brings everything almost to a halt, we're keen to hear from Laois people dotted around the world.
How has the Coronavirus effected their daily life? What measure are being taken where they live? Are people doing enough? And would they like to come home?
First up in this series is Kate O'Loughlin from Ballickmoyler, daughter of Declan and Liz (RIP).
You can read the full interview with Kate here. 
---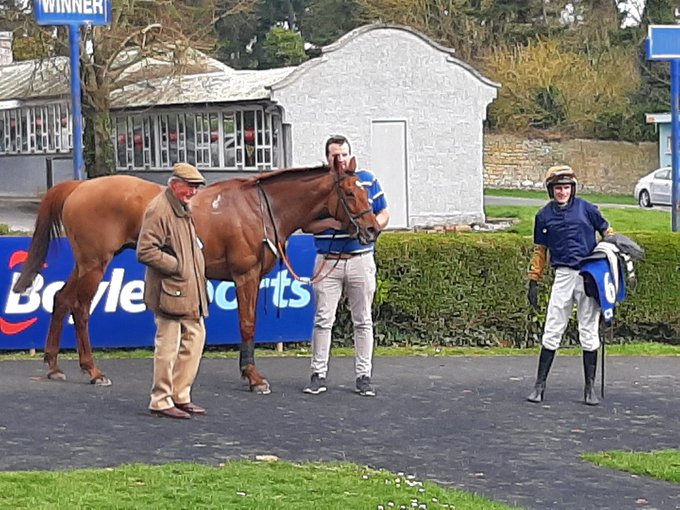 Taoiseach Leo Varadkar's announcement that all sporting events were to cease from midnight last night meant the racing is also finished until April 19 at the earliest.
But there was one final meeting on yesterday and that took place in Clonmel.
And there was a Laois winner in 3pm Extra Places On The App Handicap Hurdle.
Favourite Shantou Sisu romped to a six length victory at odds of 9/4 – taking the €6,200 first prize in the process.
Shantou Sisu is trained by Billy Lanigan from The Heath who trains his horses in Coolrain.
You can read the full story here.
---

Mulhall Meats looking to hire butcher
One of the longest-serving butcher shops in Laois is currently hiring for a full-time butcher.
Mulhall Meats, which is based in Mulhall's SuperValu in Lyster Square in Portlaoise are hiring at the moment.
Butcher required must have 5 years experience and be fully qualified.
---

Special offer on Paddy O's Cereals with 25% off online purchases
In these unprecedented times, many of our smaller businesses have been deeply affected, one such business is PaddyO's Cereals in Cullohill, Laois.
Paddy reached out and is offering our LaoisToday community a 25% discount on his healthy range of breakfast cereal, granola, through his online shop.
All Paddy's Cereal products will be available for delivery to your door.
Paddy thanks our community for your support. Discount code 'Laoistoday"
You can shop online at www.shoppaddyos.com
---

Fair play Mountrath Community School
Well done to Mountrath Community School who have donated over 120 pairs of protective eye wear and boxes of disposable gloves to the staff in the Emergency Department in Midlands Regional Hospital in Portlaoise.
"Such an amazing gesture at a time when these supplies are so crucially needed," wrote Claire Wallace on Facebook, who is a medical secretary in the Midlands Regional Hospital.
---
Devastating impact as Alzheimer Society postpone annual fundraiser
The Alzheimer Society of Ireland (ASI) has announced the postponement of its largest annual fundraising campaign Alzheimer's Tea Day due to Covid-19 and has launched an urgent appeal for vital dementia supports to help them to continue their vital work with people with dementia and their families during this devastating crisis.
It is estimated that there are 711 people living with dementia in Laois and for every one person with dementia three others are directly affected.
The number of people with dementia in Ireland is expected to more than double from 55,000 today to 141,200 in 2050.
Covid-19 has resulted in a perfect storm for The ASI: Alzheimer's Tea Day, its biggest and most important fundraiser over the past 25 years which was due to take place in every town in Ireland on Thursday, May 7, is now postponed contributing to a severe drop in fundraising of €1 million; its 48 day care centres are closed; and its vital supports such as Social Clubs, Alzheimer Cafes and Support Groups are all postponed until further notice.
You can check out some of the tips and resources to help support people with dementia and their families on the Alzheimer Society of Ireland website.
---
Mart closures hit farmers 
The Irish Co-Operative Organisation Society (ICOS) that represent over 30 co-ops in the country issued a statement on the Government's decision to close marts in a bid to limit the spread of Coronavirus.
"The Government's blanket closure of all marts is disappointing given that the marts, that had remained open, had put significant effort and finances into staying open in a safe way while still enabling farmers to trade their animals," they said today.
£Co-op marts are owned by farmers and exist for farmers. We urge any farmer wishing to buy or sell livestock to contact their local mart manager as we can still arrange for the marketing of animals, albeit as the Government has decreed, we cannot market them through the physical auction sales ring.
"Marts have significant contact databases of buyers and sellers and we have a long and proud history of honouring payments to farmers. We will continue to offer these services to farmers.
"ICOS mart managers will be considering how we can best serve our customers during this difficult time.
"We are calling on the Government to now reconsider the ANC retention periods, as a matter of urgency, as if marts are now closed to a minimum of 19th of April then complying with the current 7 month retention period will be a problem.
"This would allow farmers a longer timeframe to purchase the animals needed to comply with the stocking density requirements of the scheme,  greatly assisting their economic viability. Basic payment schemes and ANCs will never be more critical for farmers to comply with in order to secure these payments and DAFM should prioritise this change immediately to alleviate this situation."
---
Happy Birthday – while washing your hands!
A big happy birthday to Ellie Duff from Mountmellick who is two today.
She's been practising singing happy birthday all week while washing her hands with her big sister Isobel.
Although it's always important to wash your hands, Ellie is doing her part at an early age to limit the spread of Coronavirus.
---

Off Licences permitted to stay open in Britain
Breweries and pubs in the UK are lobbying the government for blanket permission to launch takeaway alcohol services, after off-licences were designated "essential businesses" permitted to stay open during the coronavirus lockdown.
You can read the full story on the Guardian here. 
---
The Coronavirus restrictions have changed how almost everything is done in normal everyday life, not least funerals.
Funerals are now taking place almost behind closed doors with only family members allowed to attend.
This was something that was focused on in the New York Times today – with a particular focus on the Irish tradition of funerals.
You can read the piece in full here. 
SEE ALSO – Coronavirus Daily Noticeboard – Tuesday, March 24