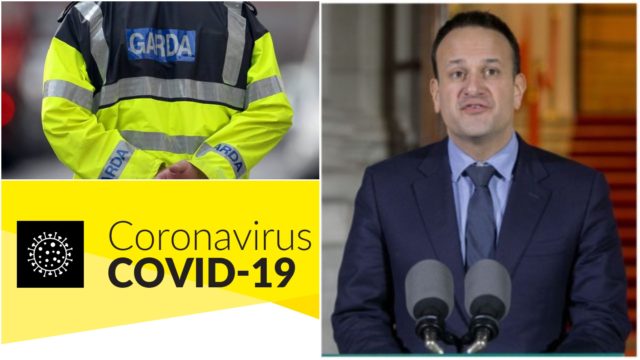 Ireland is waking up to even stricter restrictions than before after Taoiseach Leo Varadkar announced details of a near lockdown on Friday night.
As of midnight last night, everybody must stay at home, except in exceptional circumstances such as work and to get essential goods. His announcement came after the confirmed number of cases in Ireland increased by 302 (the largest single daily increase yet) to bring the total to 2,121. There have been 22 deaths in Ireland now in total.
And following the Taoiseach's announcement there will be an increased visibility of Gardaí on the streets who can intervene where outlets are not in compliance or where people are not adhering to the measures.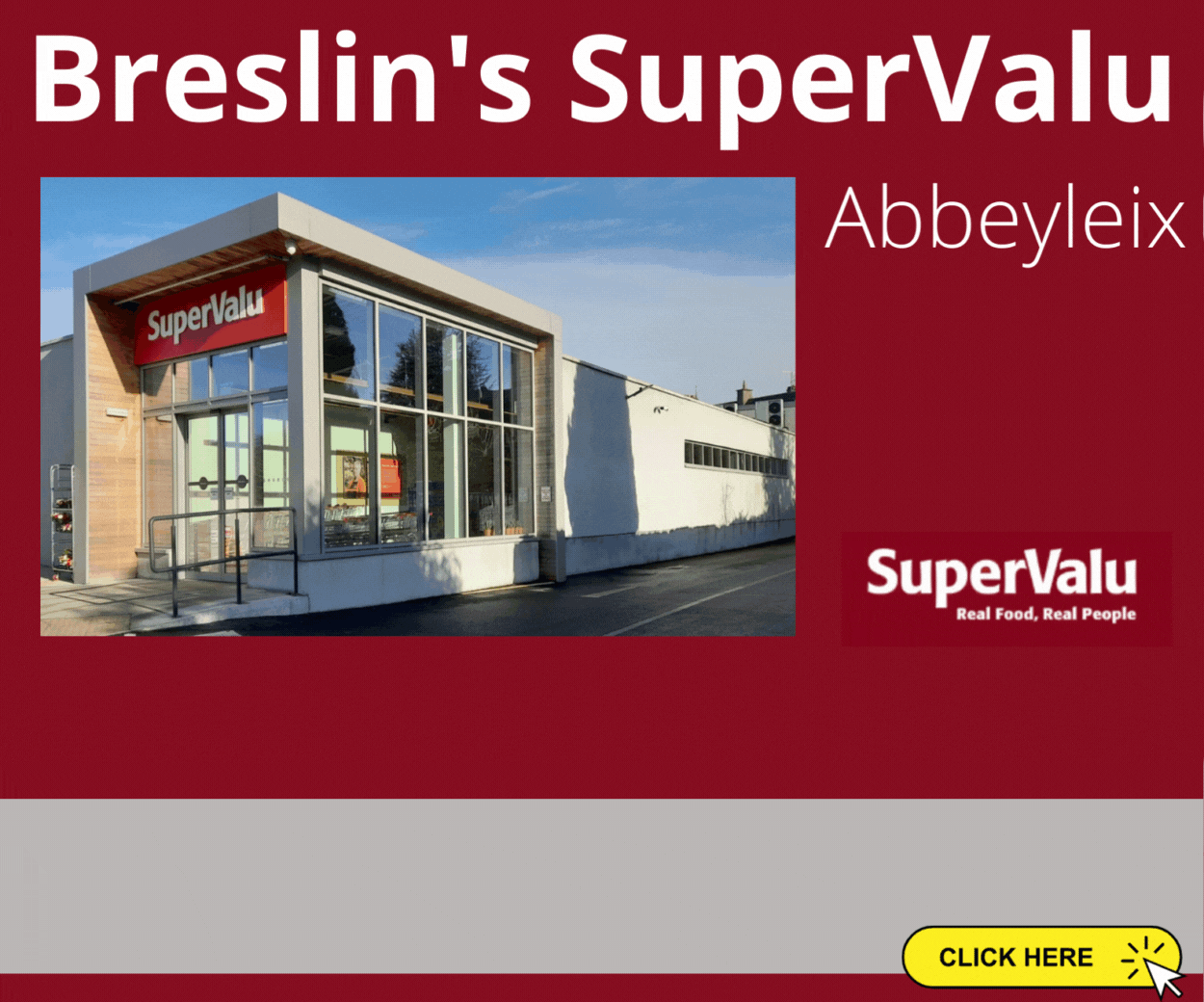 An Garda Síochána now has more active members than ever following the fast-tracking of trainee Guards through the system. The force now has almost 15,000 active members, the largest number of sworn members in the history of the state.
Sixteen new Gardai have been assigned to Laois-Offaly, a division with one of the highest number of new officers.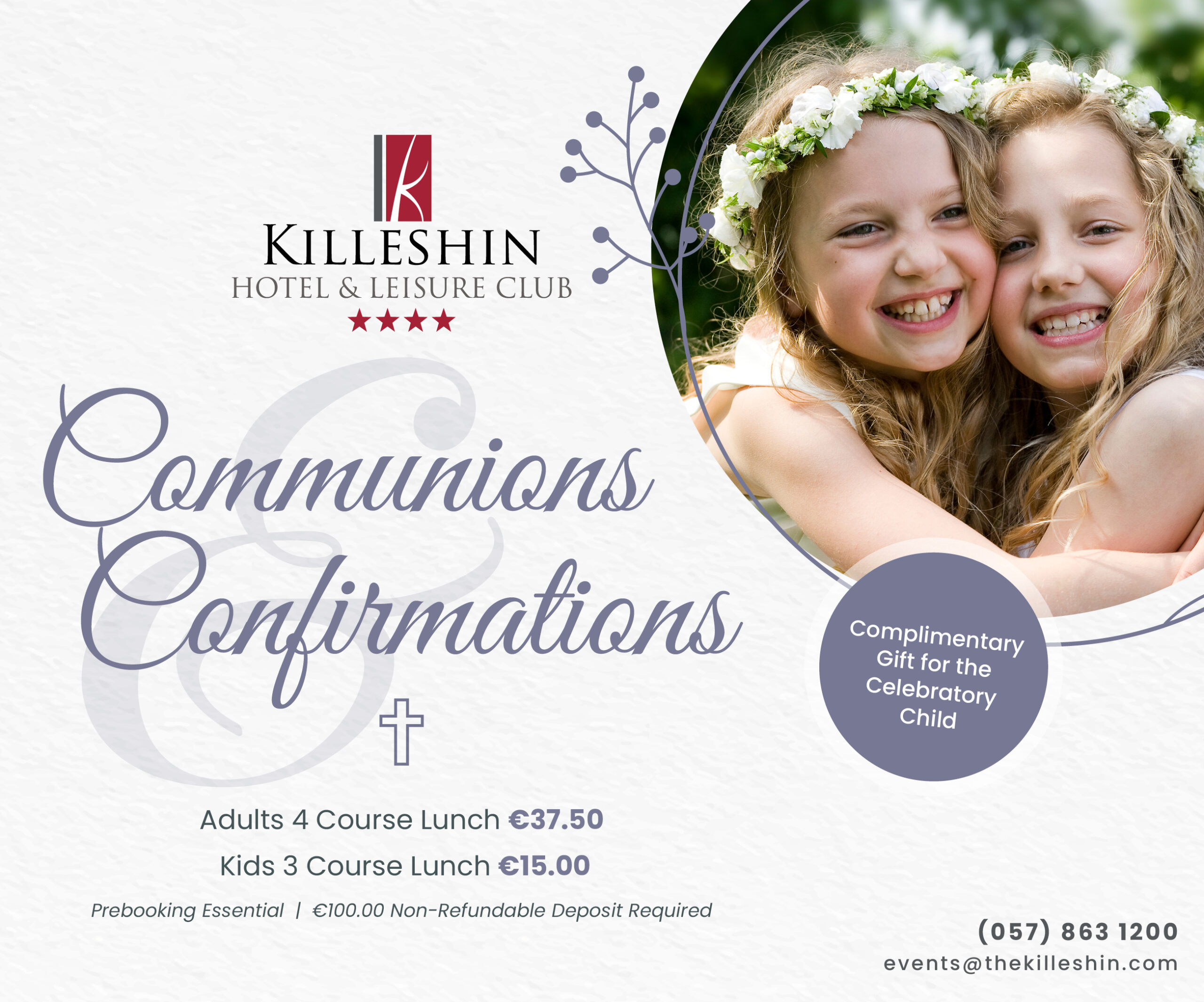 The Taoiseach said that all public and private gatherings outside of a single household will be prohibited and all non-essential health services will be postponed. He also ordered that 'Cocooning' – a form of even stricter isolation – will be introduced for those over 70 years of age.
Mr Varadkar said that all public transport and passenger travel will be restricted to workers only or people providing essential services, and no travel outside 2km from people's own homes.
These measures will continue until Easter Sunday, April 12.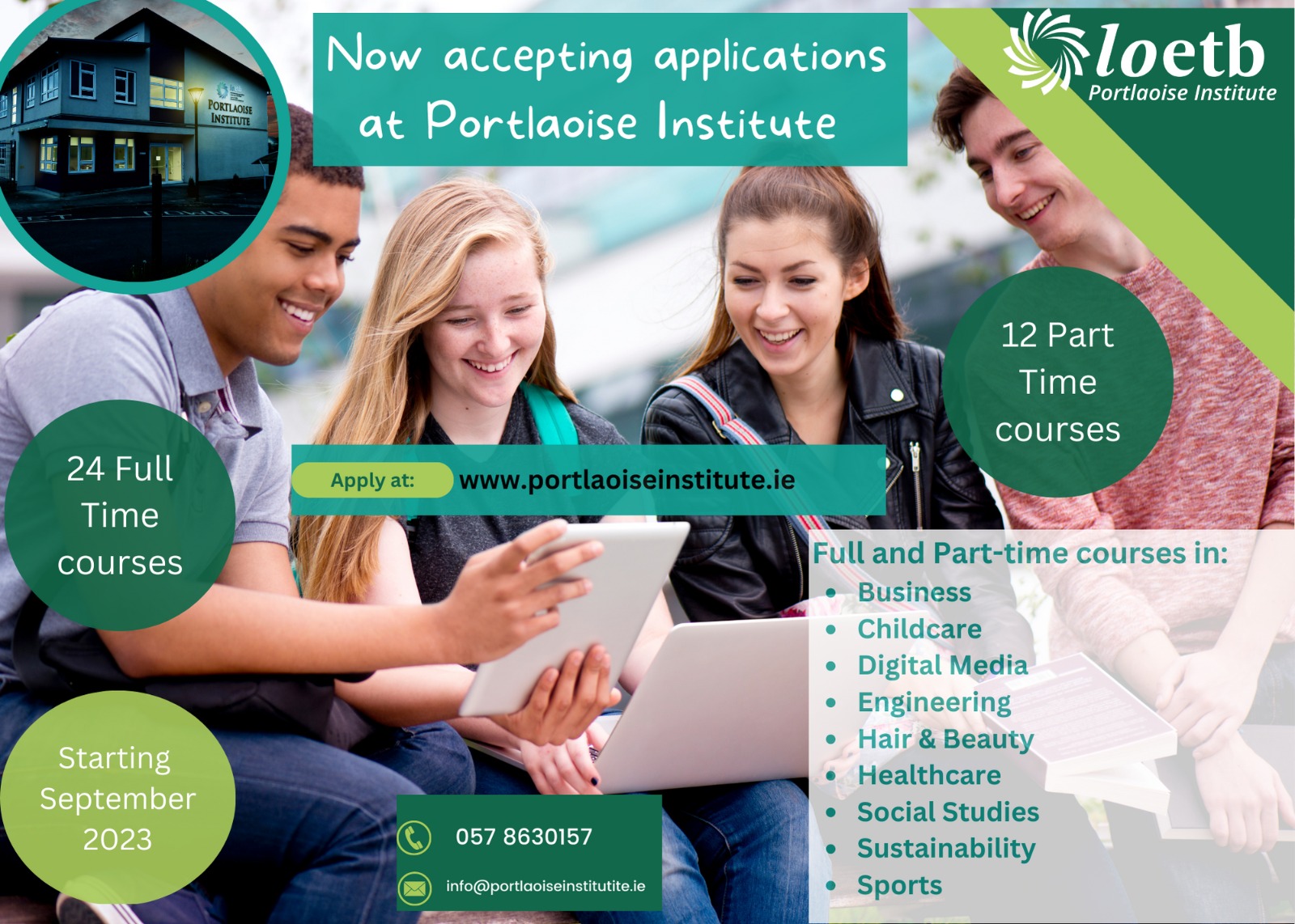 Though there may be some additions the following information has been detailed on the Department of Health website.
The only allowances for people to leave their homes are:
To go to, or home from, work (for essential services)
To get food
To get medicine
For "vital" family reasons
For "brief" physical exercise – within 2km of your home
For farming activities involved in the production of food
The seven essential groups 
Seven key groups of people have been identified as essential to run the State and are exempt from the restrictions ordered by government.
They are those involved in:
Healthcare and social care
Public and civil service
Utilities
Necessary goods food and medicines
Financial services
Transport
Communications including journalists
Essential retail outlets
(The list of non-retail services for which you can go to work hasn't yet been published)
1. Retail and wholesale sale of food, beverages and newspapers in non-specialised and specialised stores
2. Retail sale of household consumer products necessary to maintain the safety and sanitation of residences and businesses
3. Pharmacies/Chemists and retailers providing pharmaceuticals, pharmaceutical or dispensing services
4. Retail sale of selling medical and orthopaedic goods in specialised stores
5. Fuel stations and heating fuel providers
6. Retail sale of essential items for the health and welfare of animals, including animal feed and medicines, animal food, pet food and animal supplies including bedding
7. Laundries and Drycleaners
8. Banks, Post Offices and Credit Unions
9. Retail sale of safety supply stores (work clothes, Personal Protective Equipment, for example)
Businesses that can only offer emergency call-out or delivery services
It is recognised that there may be emergency needs arising in a number of areas, the following retailers who can offer an emergency call-out or delivery service can continue to operate on that basis ONLY:
opticians/optometrists
retailers involved in the repair of motor vehicles, motorcycles and bicycle repair and related facilities (tyre sales and repairs for example)
hardware stores, builder's merchants and stores that provide hardware products necessary for home and business maintenance, sanitation and farm equipment, supplies and tools essential for gardening/farming/agriculture
retail sale of office products and services for individuals working from home and for businesses
retailers providing electrical, IT and phone sales, repair and maintenance services for home.
Physical distancing measures that must be adhered to
Essential Retail Outlets must implement physical distancing measures:-
ensure adequate distancing between customers and shop assistants in line with public health guidelines
only let people into the store in small groups and ensure spaces are not crowed.
manage queue control inside and outside the door to maintain necessary physical distance.
all Essential Retail Outlets are encouraged to provide online services where that is possible and appropriate to minimise footfall.
Important information 
Symptoms of Covid-19 include:
Cough
Shortness of breath
Fever
Breathing difficulties.
Further resources:
A helpline for older people who are concerned about the coronavirus has been launched by Alone. The number is 0818 222 024, and it's open Monday to Friday, 8am-8pm.
SEE ALSO – Doctor in Portlaoise Hospital explains what it is like working in the Coronavirus outbreak