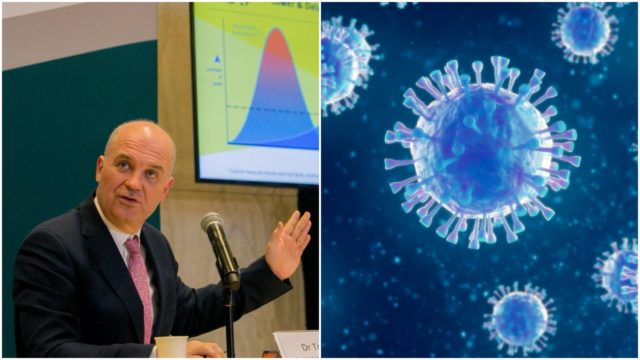 A total of 345 new cases of Coronavirus have been diagnosed in Ireland today.
This is an increase on the 5,364 cases from yesterday and takes the overall total to 5,709.
While now 210 people have died from the disease – an increase of 36 from yesterday.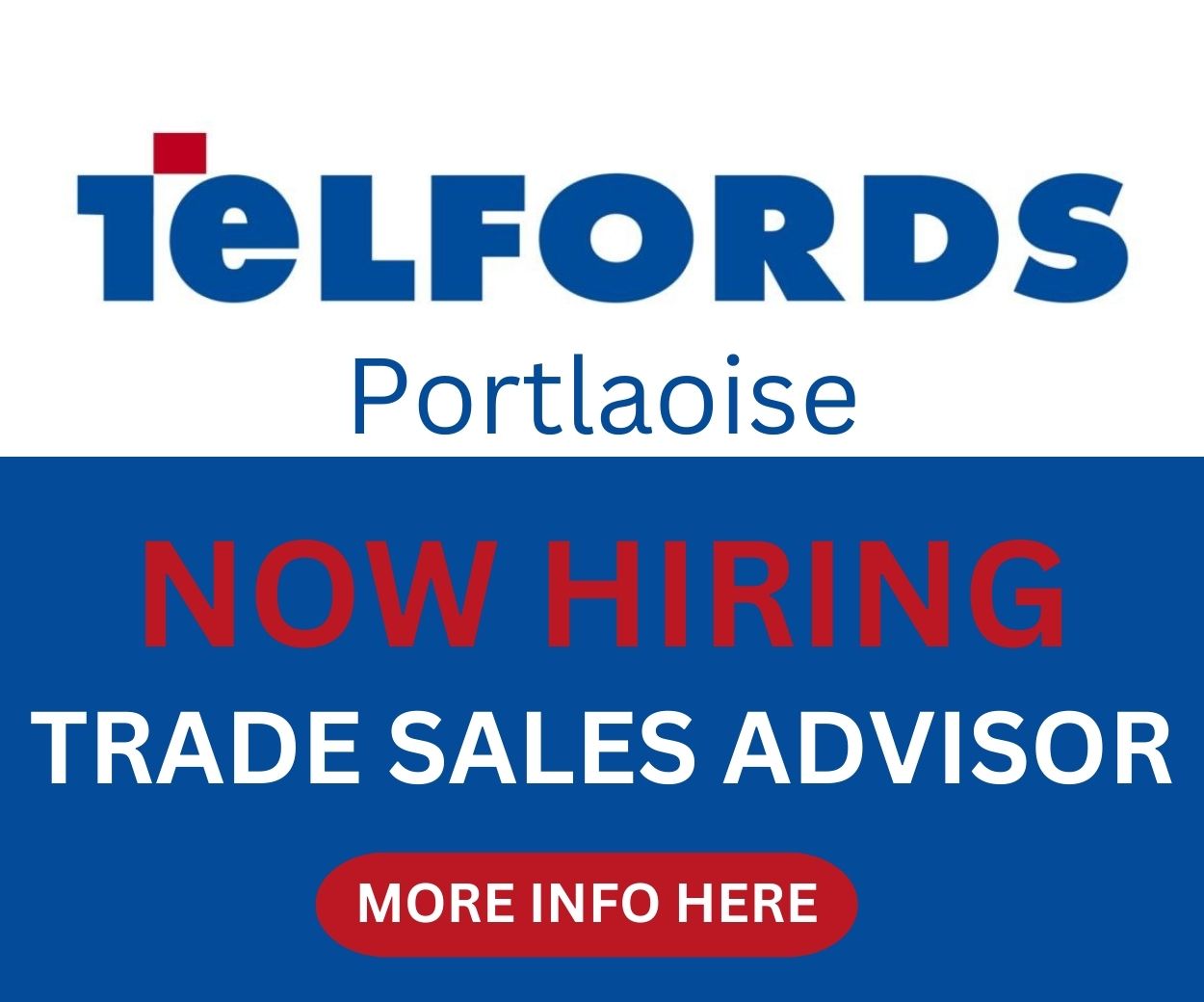 27 of the deaths are located in the east, 6 in the north and 3 in the south of the country.
The deaths are 17 females and 19 males. 24 people were reported as having underlying health conditions.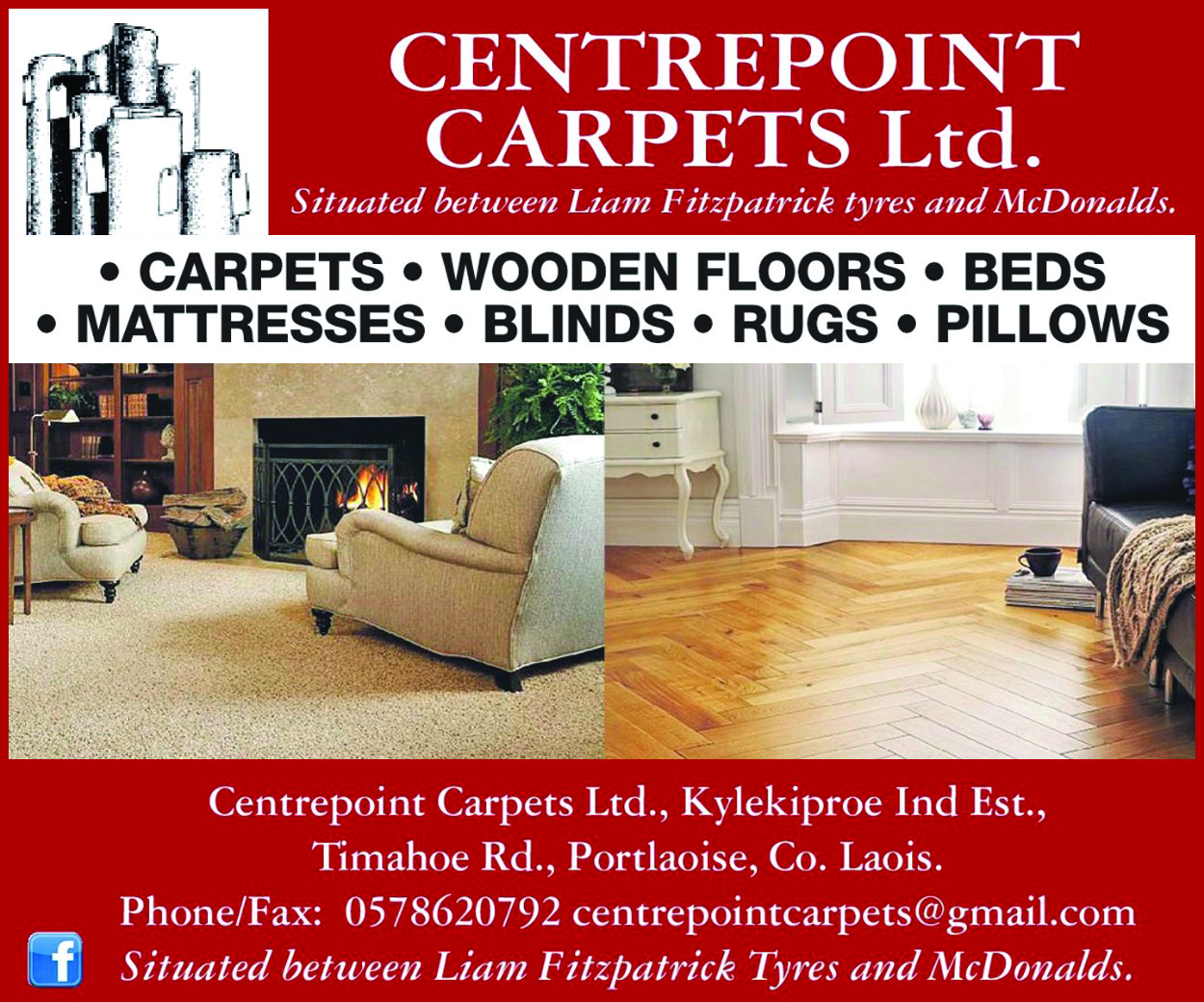 People have been asking for the stats on recovered patients but as yet, the HSE have not released these.
However, a website giving stats on worldwide figures of Coronavirus, says that 25 people have recovered in Ireland.
Links to today's other Coronavirus stories 
Laois company secures huge order of ICU hospital beds from China for HSE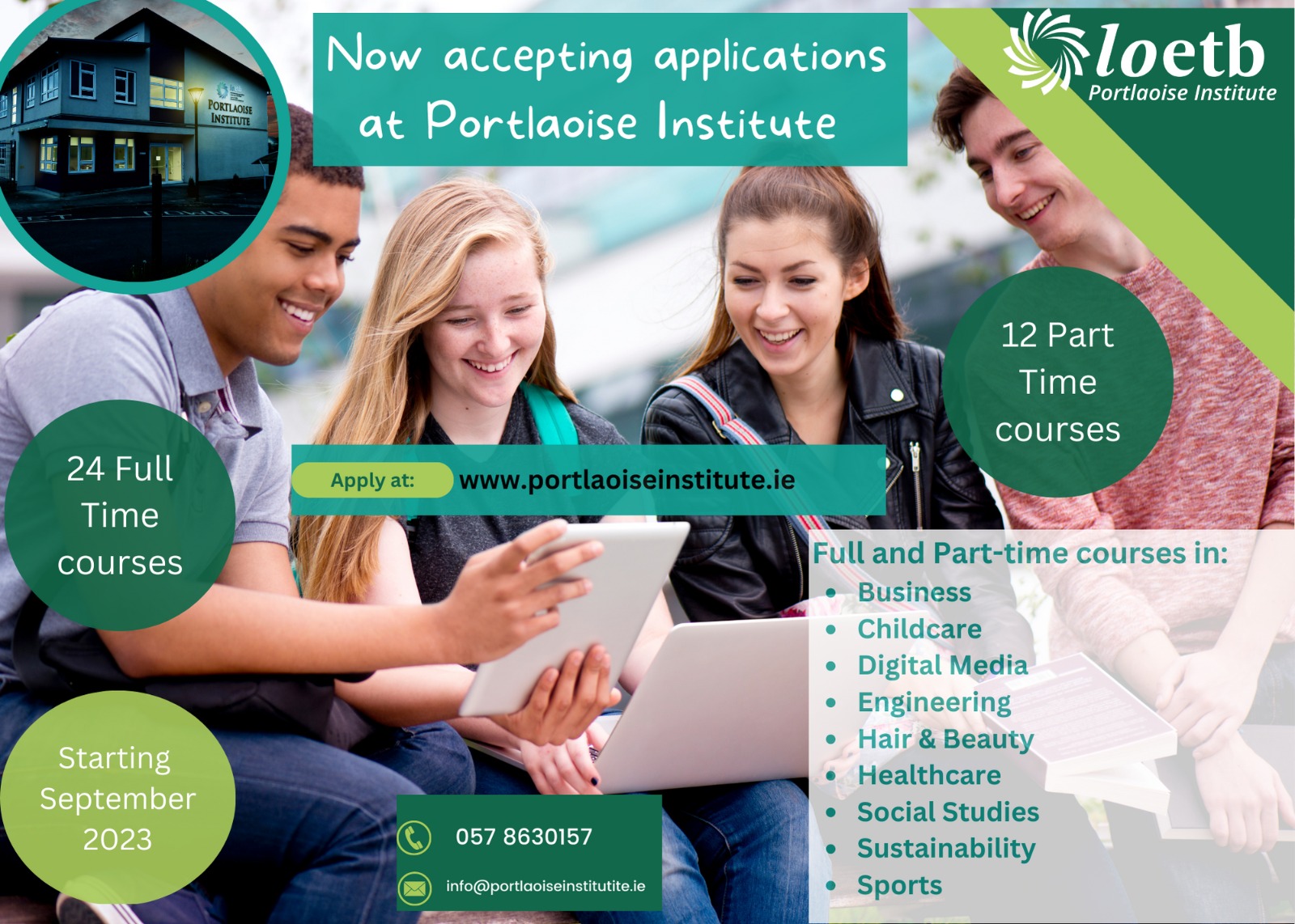 Car sales plummet nationally in March as Laois figures down over 50% on 2019
WATCH: Laois Camogie club get creative with brilliant 'training' video
Studying during Coronavirus: Clonaslee College student on prepping for state exams in a pandemic
Laois parish set for second online lunchtime concert
Drive-thru Coronavirus testing centre on Laois GAA grounds set to become operational this week
Laois ladies football captain Anna Healy on physiotherapy, Coronavirus and Pat Critchley
Rathdowney-Errill predicted to win Laois senior hurling championship on Instagram polls
Northern Ireland, the UK and globally 
There were 3 more deaths from Coronavirus in Northern Ireland today, bringing total to 73. There are 97 new cases of Covid-19, bringing total to 1,255.
The UK has reported another 786 deaths from Covid-19 – a record number – bringing the total figure to 6,159.
Spain records 743 more deaths from Coronavirus. The first rise in deaths in five days. The death toll in Spain now approaching 13,800.
New York state's death toll continues to rise with 731 deaths today. The Coronavirus death toll is moving towards 5,000 in the state, with around 131,000 cases.
China has reported no new Coronavirus deaths for the first time since it started publishing figures in January, the National Health Commission said.
There are now more than 1,380,000 cases globally with at least one in almost every country on the planet. Almost 79,000 people have died. While 294,000 have recovered.
Ministers for Health agree Memorandum of Understanding between Irish Government and Northern Ireland Executive
A Memorandum of Understanding has been formally agreed between the Departments of Health for the Republic and Northern Ireland to underpin and strengthen North South co-operation on the public health response to the COVID-19 pandemic.
The document focuses on facilitating greater co-operation on areas such as: public health messaging, research, programmes of behavioural change, ethics, evidence base/ modelling, and public health and non-pharmaceutical measures. Other areas will be considered, such as procurement, where this is of mutual benefit.
It has been agreed by Minister for Health Simon Harris TD and Minister for Health Robin Swann MLA and the two Chief Medical Officers Dr Tony Holohan and Dr Michael McBride.
The document has the support of the NI Executive and the Irish Government.
Minister Harris said: "There has been significant engagement between the Ministers, the Chief Medical Officers, and the Departments throughout this pandemic. This MOU will ensure timely and responsive communications and decisions in a fast-moving environment; that both Administrations will seek to adopt similar approaches, where it is appropriate to do so on the advice of respective Chief Medical Officers.
"I want to thank my colleagues in Northern Ireland for their co-operation to date. This is a global pandemic. It knows no borders and we are all in this together. It is essential we continue to do everything we can across the island to fight this pandemic."
ICU and Cluster figures
The number of Covid-19 clusters in nursing homes continues to spike. Now stands at 67. It was 22 a week ago.
Latest figures also show a child under the age of 5 has been admitted to Intensive Care.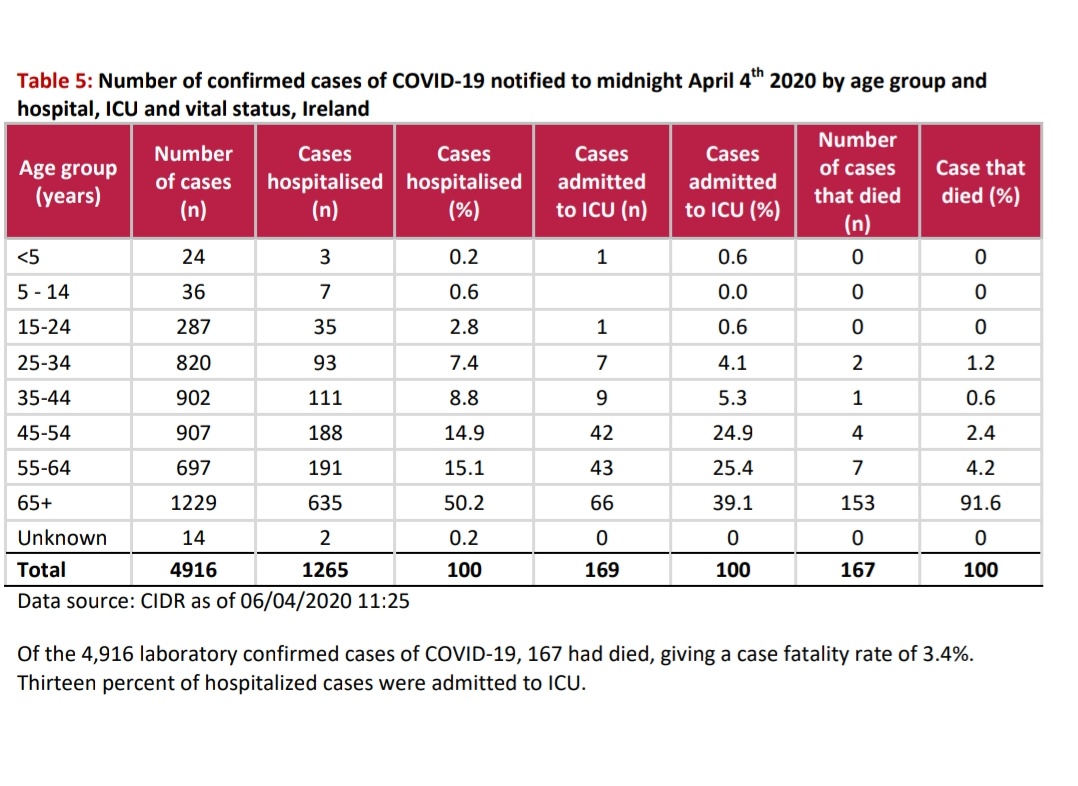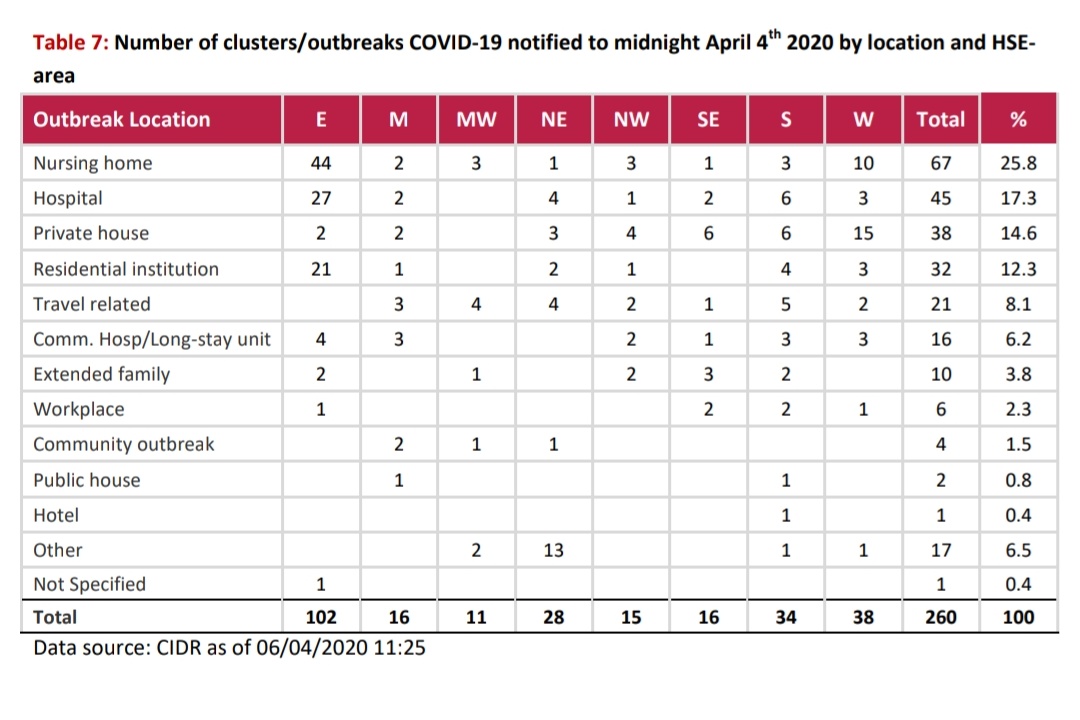 Coronavirus Myths
As yet, there is no cure currently for COVID-19.
So people suggesting/selling special remedies like vitamin C, garlic, home cures, drinking bleach, or putting half an onion in rooms around the house are – well you know don't you?
The World Health Organisation has advice on some of these urban legends.
Cuisle Centre 
The Coronavirus outbreak has led to the Cuisle Centre in Portlaoise closing.
They said: "The Covid-19 restrictions mean that we have had to temporarily close our doors, but we are still here to support you and your family.
"As we know this is a confusing time for our patients as chemotherapy and surgery are been rescheduled – we will be continuing to give you support and guidance over the phone.
"Just call 0578681492 and leave your name, number and a brief message and we will get back to you. You can also contact us on email: info@cuislecancersupportcentre.ie or messenger us through facebook.
"Stay safe everyone, wash your hands and take a little exercise."
Important information 
Symptoms of Covid-19 include:
Cough
Shortness of breath
Fever
Breathing difficulties.
Further resources:
A helpline for older people who are concerned about the coronavirus has been launched by Alone. The number is 0818 222 024, and it's open Monday to Friday, 8am-8pm.
SEE ALSO – For more Coronavirus stories click here