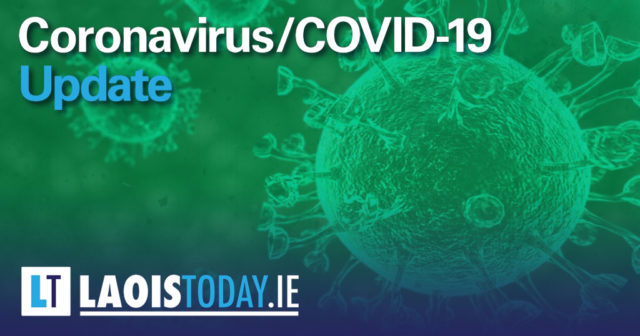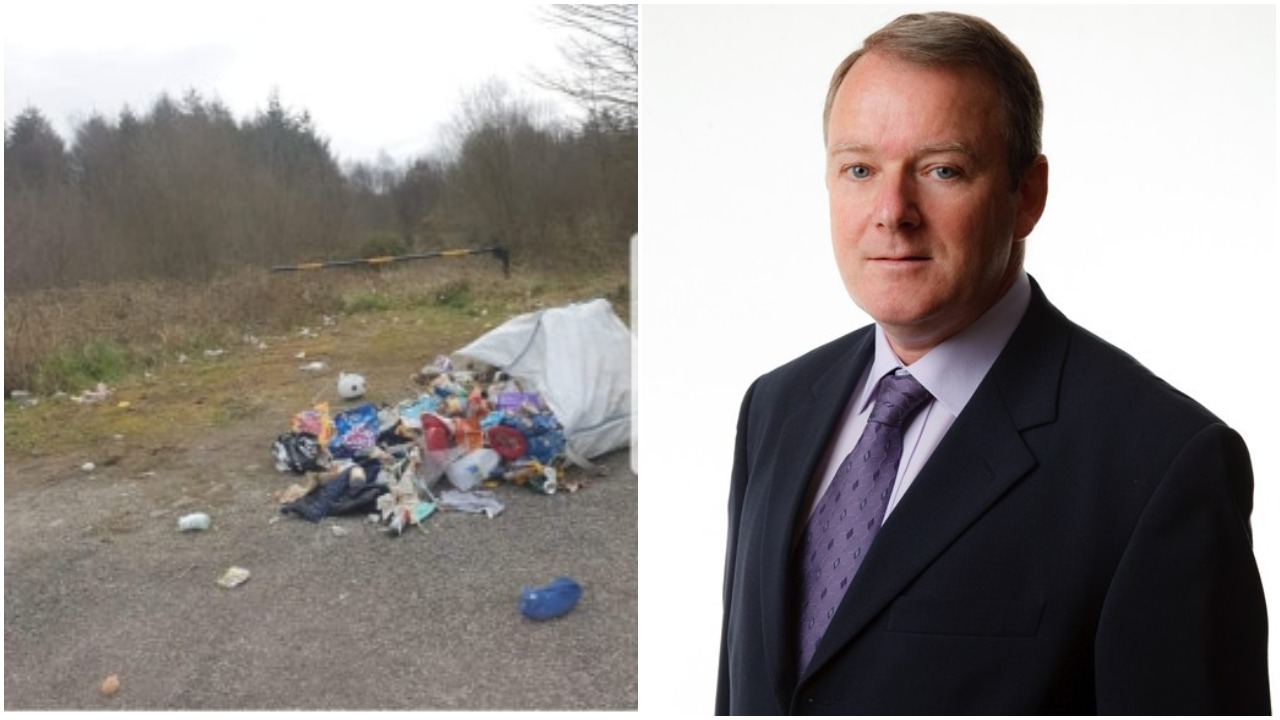 Laois TD says there has been 'upsurge' in illegal dumping during Coronavirus outbreak
Sinn Féin TD Brian Stanley says there has been a significant increase in illegal dumping in local areas since the beginning of the Covid 19 emergency.
Sharing a photo of rubbish dumped in Trumera, Deputy Stanley says that there has been an escalation in the last three weeks.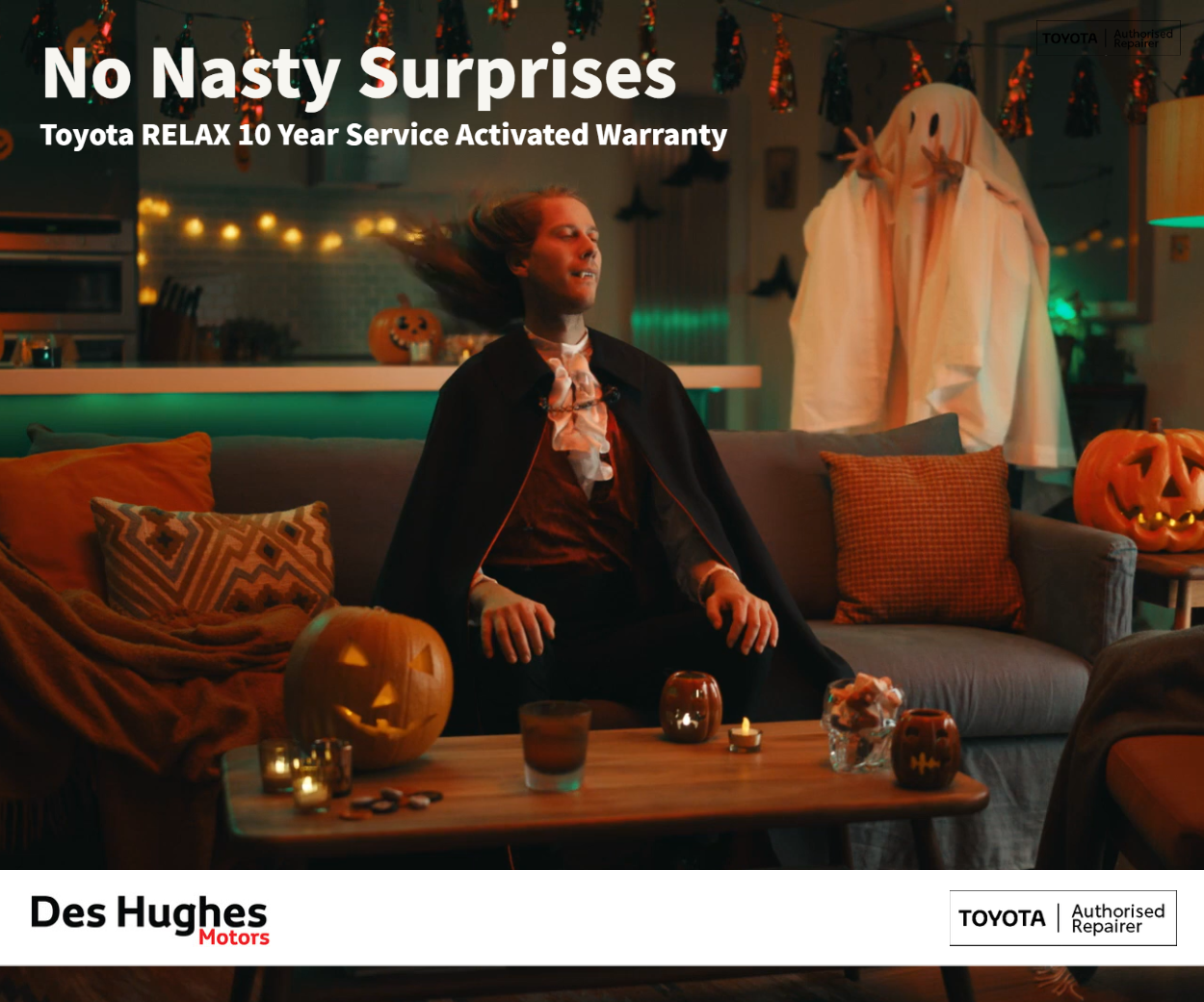 He said: "Unfortunately some people never waste a good crisis and are taking advantage of the current situation to illegally dump waste over the past three weeks. While this is always a problem, there has been a noticeable escalation recently.
You can read the piece in full here.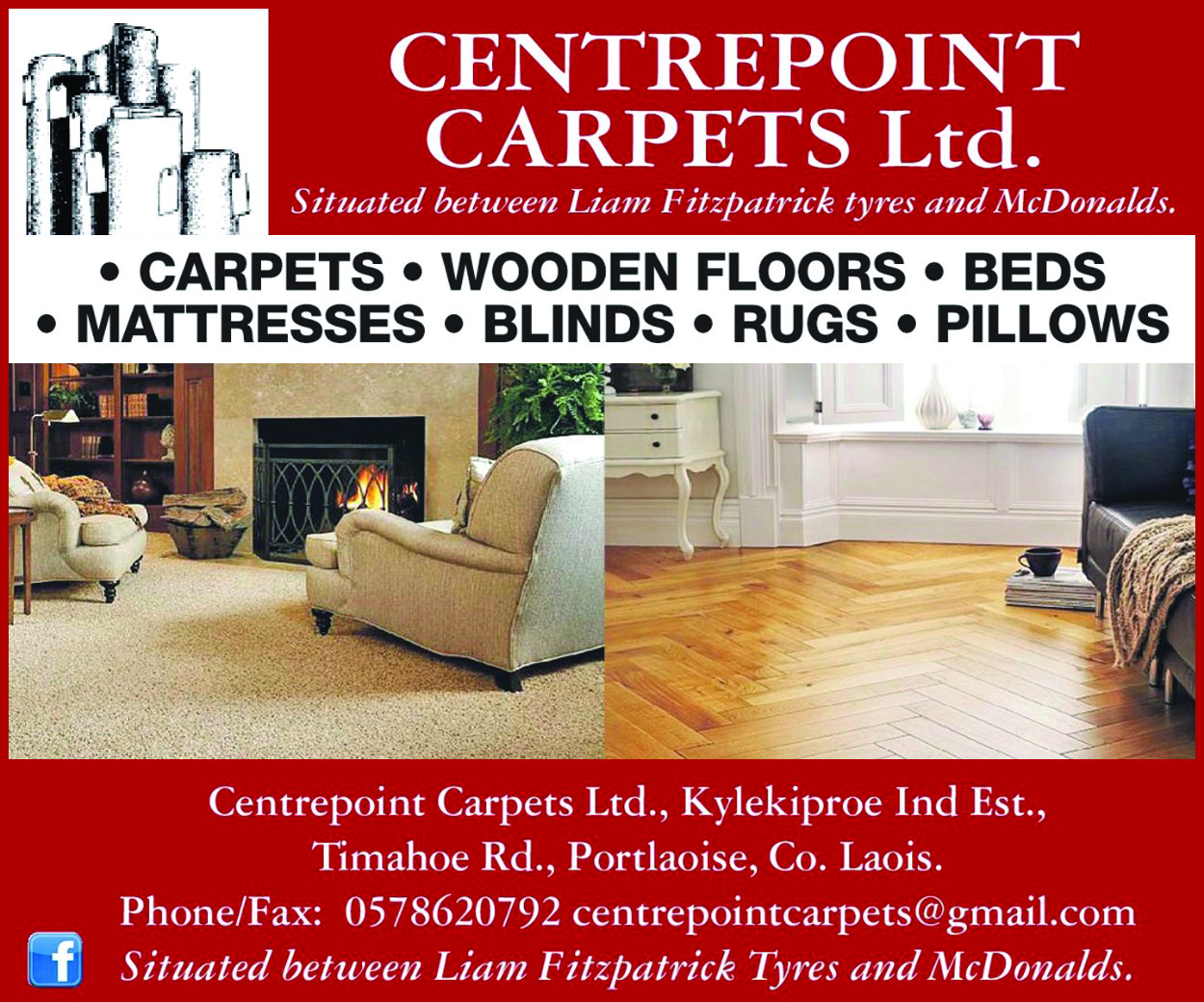 ---

Laois Gardai highlight some 'unnecessary journeys' encountered on Day 1 of Operation Fanacht
Gardai in Laois have outlined some of the unnecessary journeys they encountered on Day 1 of Operation Fanacht which began yesterday.
This is a major operation to ensure compliance with the travel restrictions under the public health guidelines.
Operation Fanacht will see a large number of checkpoints taking place across Laois and Offaly from now and over the bank holiday weekend in order to support travel restrictions put in place to help flatten the curve and save lives.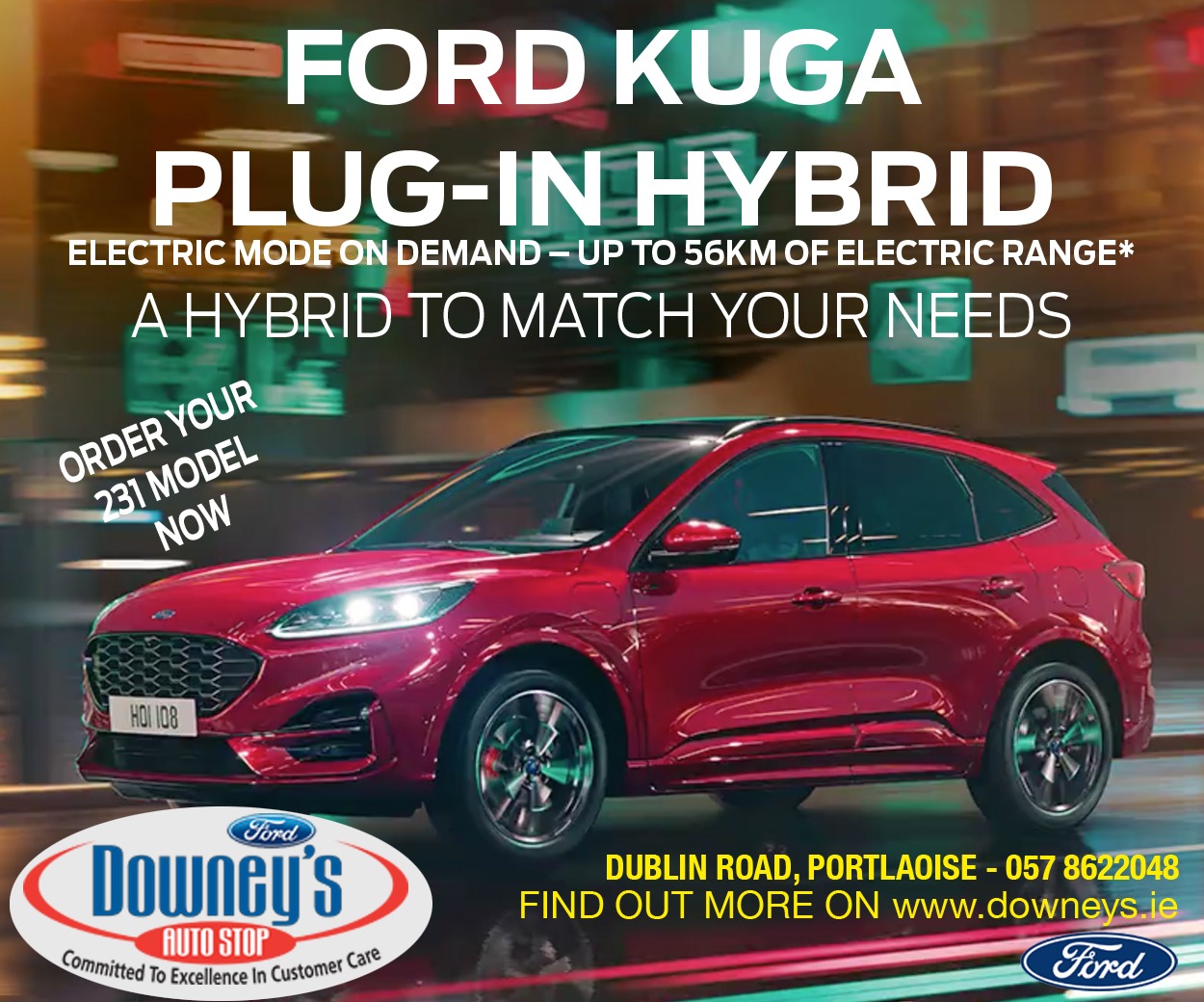 ---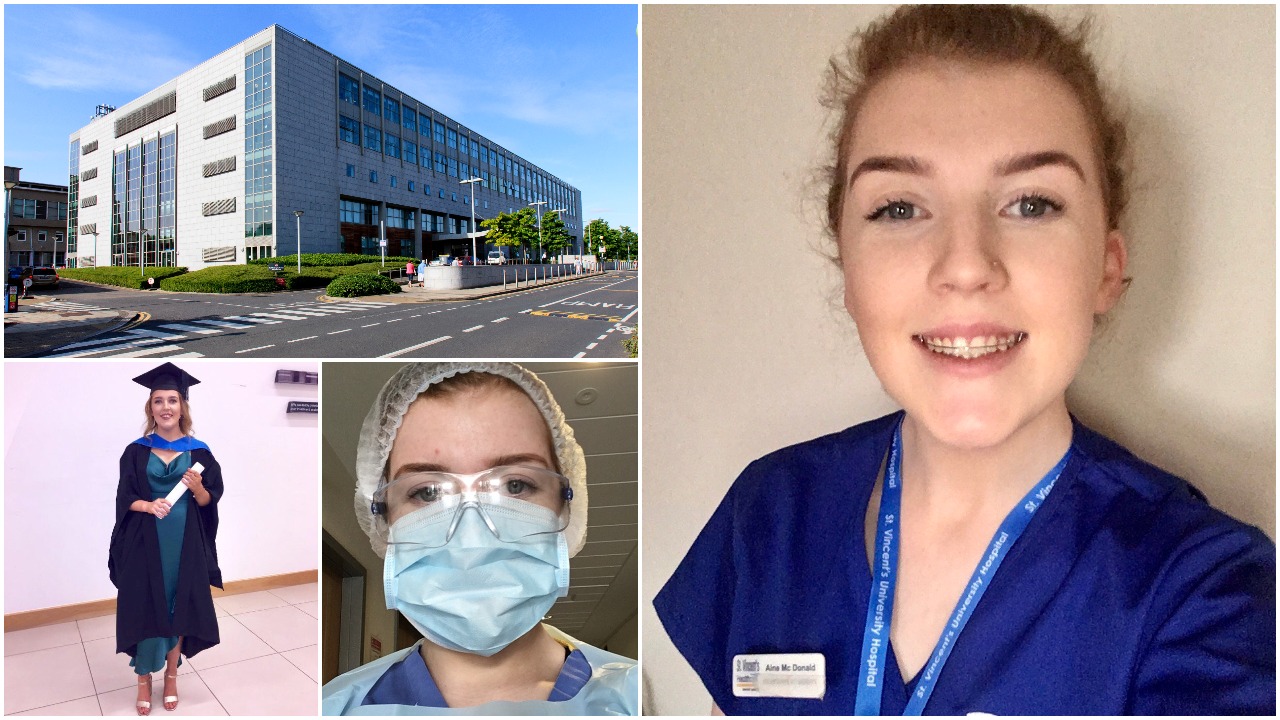 On The Frontline: Laois nurse on what it is like working in a COVID-19 ward during Coronavirus pandemic
"When we first heard about this virus in the media, I was unaware of the damage and fear it would cause in our country and the world. I see the reality of it first hand, patients can be very sick and it is attacking many age groups not just the elderly as first thought" says Ballyroan's Aine Mcdonald and staff nurse in St Vincent's University Hospital.
"I believe as an Irish nurse, that we are covering all known protocols and procedures to a high level so that the spread of COVID-19 can be prevented. The lockdown may seem like heavy going for now but hopefully we see a downtrend in the curve in the near future."
You can read the piece in full here.
---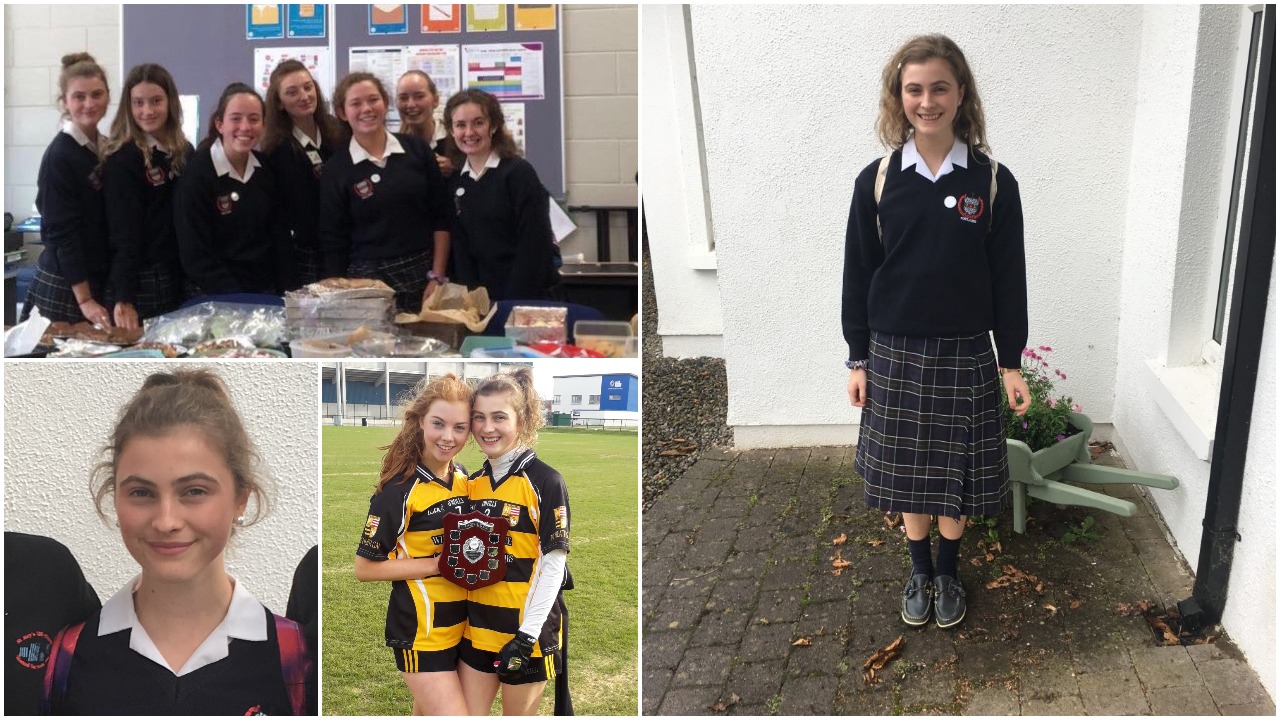 Studying during Coronavirus: Scoil Chriost Ri student on prepping for state exams in a pandemic
"I know there are bigger issues for the government right now, but I know every sixth year would love some clarity about the leaving cert. Aside from the announcement on the orals and project work, it really hasn't been addressed at all. It's difficult for us all to work towards something that might not even end up happening" says Scoil Chriost Ri student and native of The Heath, Grace O'Brien.
"I know it's a tough decision but it has to be made and sooner rather than later as this year is just too important for any of us to be left with any uncertainty."
You can read the piece in full here.
---
Local Enterprise Office Laois Welcomes Expansion of Business Supports
Minister for Business, Enterprise and Innovation, Heather Humphreys TD, has announced a major expansion of supports for businesses impacted by COVID-19, including an expansion of the Trading Online Voucher Scheme and a reduction in the interest rate for Microfinance Ireland loans.
Minister Humphreys announced the expansion of the €2,500 Trading Online Voucher Schemethrough Local Enterprise Offices, for businesses employing up to 10 people.
In agreement with the Minister for Communications, Climate Action and the Environment, Richard Bruton TD, an additional €3.3m is being provided to the scheme bringing the total available nationally to €5.6m. Local businesses in Laois that previously benefitted from the Trading Online Voucher Scheme can, from today, apply for a second voucher of up to €2,500, with co-funding of 10%.The voucher can be used to help add payment or booking systems to websites, along with subscriptions to low-cost online retailing platform solutions.
A substantial reduction in interest rates on Microfinance Ireland loans was also announced, bringing the rate down to 4.5%, where applications are made through Local Enterprise Office Laois. COVID-19 Business Loans of up to €50,000 are available from Microfinance Ireland with no repayments and no interest charged in the first six months, for eligible businesses that employ less than 10 people.
---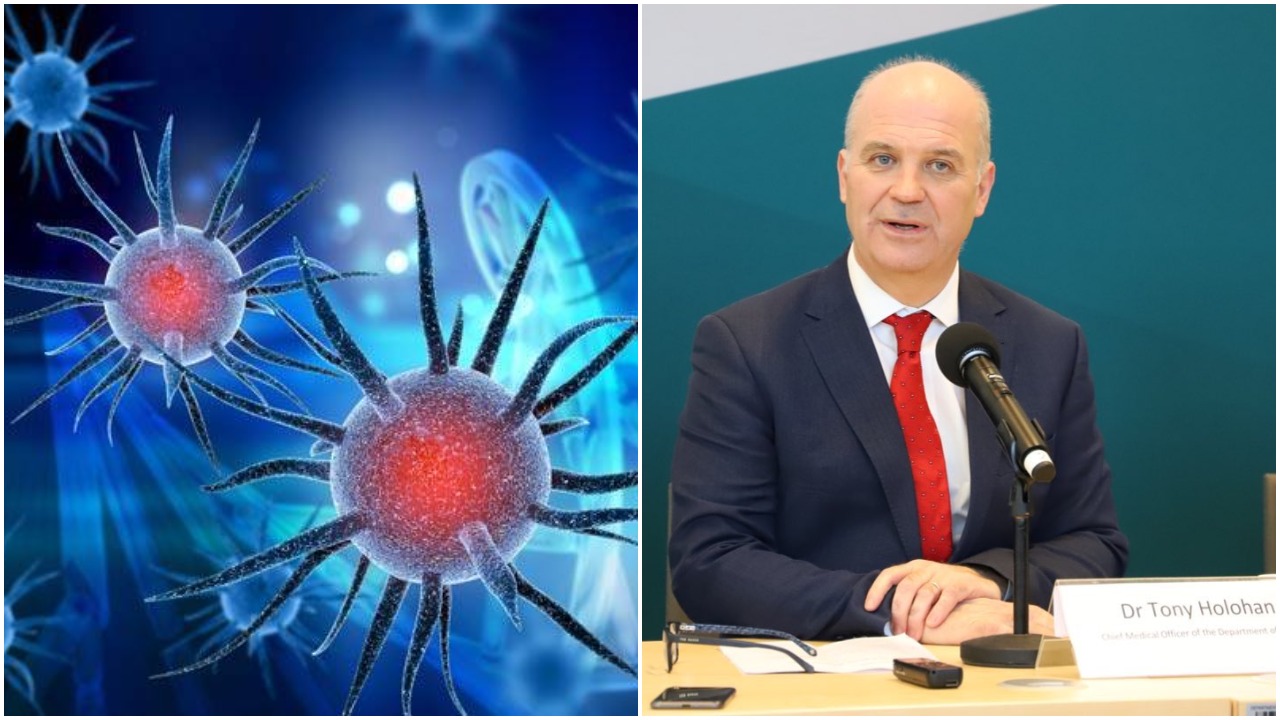 BREAKING: 500 new cases of Coronavirus in Ireland and 28 more deaths
A total of 500 new cases of Coronavirus have been diagnosed in Ireland today.
This is an increase on the 6,074 cases from yesterday and takes the overall total to 6,674.
While now 263 people have died from the disease – an increase of 28 from yesterday.
---
Sinn Féin announces alternative Easter commemorative arrangements
Sinn Féin's Patricia Ryan today announced that due to the current restrictions on travel and assembly, the party for the first time will be organising an online National Easter Commemoration at 3pm on Easter Sunday.
This can be viewed on Facebook, Twitter, YouTube and via the Sinn Féin website at sinnfein.ie
They are also encouraging people to wear an Easter Lily and to put a tricolour in your window or garden.
---
Minister Ring announces €2.5 million fund for community groups involved in Community Call response to Covid-19
Mr Michael Ring TD, Minister for Rural & Community Development, has today launched a €2.5 million fund to support community and voluntary groups involved in the delivery of COVID-19 community response efforts.
The COVID-19 Emergency Fund will provide immediate and urgently needed funding totaling €2.5 million. This will be available to groups that are participating in the Government's "Community Call" initiative which is being led by the Local Authorities in response to the COVID-19 pandemic.
---

Amazing achievements – Pat Critchley, Ciara Byrne, Jack Dooley and Portlaoise Panthers honoured at Basketball Ireland Annual Awards
Ciara Byrne of Portlaoise Panthers has secured the Young Player of the Year award. And Ciara will not just pick up one award at the ceremony – she will also win a second.
She has been awarded the Schools U-19 Girls Player of the Year following a hugely successful year with Scoil Chríost Rí, Portlaoise.
Meanwhile, The President's Lifetime Achievement Awards were also revealed today with Pat Critchley, Frank Cashman and Ann Diffney announced as this year's recipients.
While finally, Jack Dooley has been named as women's underage coach of the year.
Well done to all!
---
Worth a read/listen – Boxer TJ Doheny on playing hurling, globe-trotting and his love of Portlaoise
"Just to anyone who's following me or who wants to know how I'm feeling since my loss in Dubai my career is far from over and there's plenty more cities to fight in and and it won't be long before we're back on top I'm hoping this Covid-19 blows over as soon as possible and we can get something big that will put me back in position by the end of the year."
Listen to the full interview below:
---
SEE ALSO – Gardai warn public about criminals targeting Netflix accounts