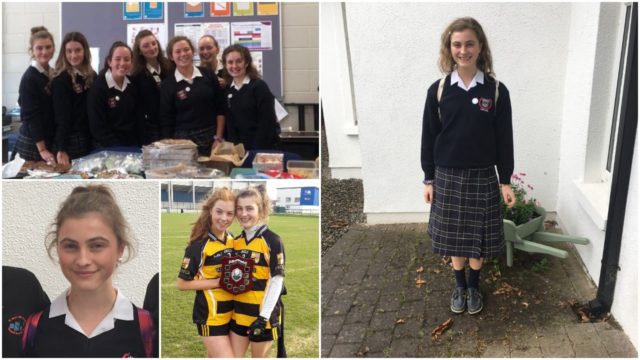 The Coronavirus pandemic is affecting almost every aspect of our lives at the moment.
Bar those working in essential services, the rest of the population is off work and instructed to stay in their homes for the majority of the time until Easter Sunday April 12 at the earliest.
While around 120,000 Irish Leaving and Junior Cert students have seen their lives turned upside down in the last month.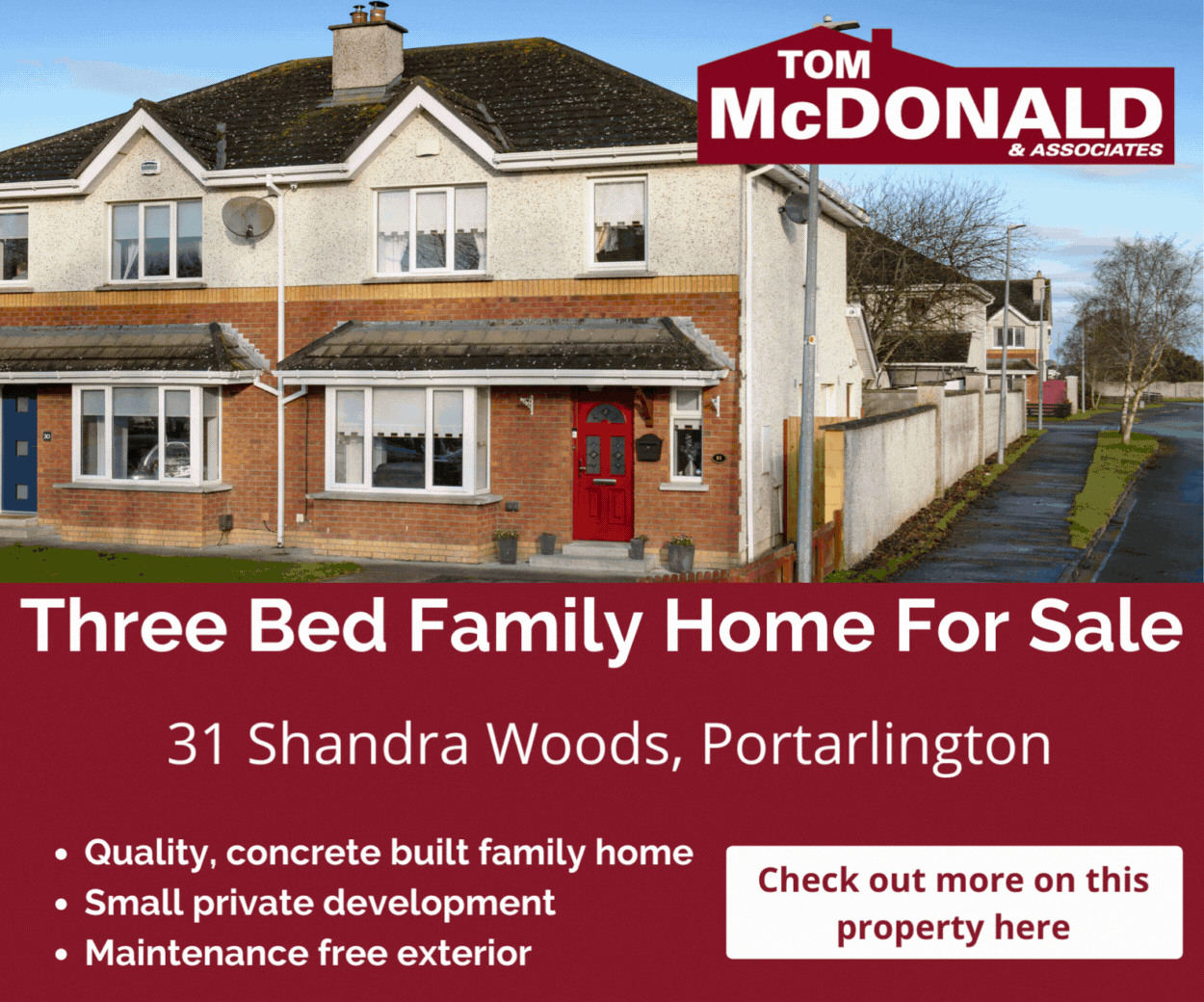 Those set to sit the Leaving Cert, about 55,000 of them, have been particularly inconvenienced as the one set of exams they have spent the past five or six years preparing for are now in jeopardy.
They have been out of the school setting since March 13 after they were closed by Taoiseach Leo Varadkar.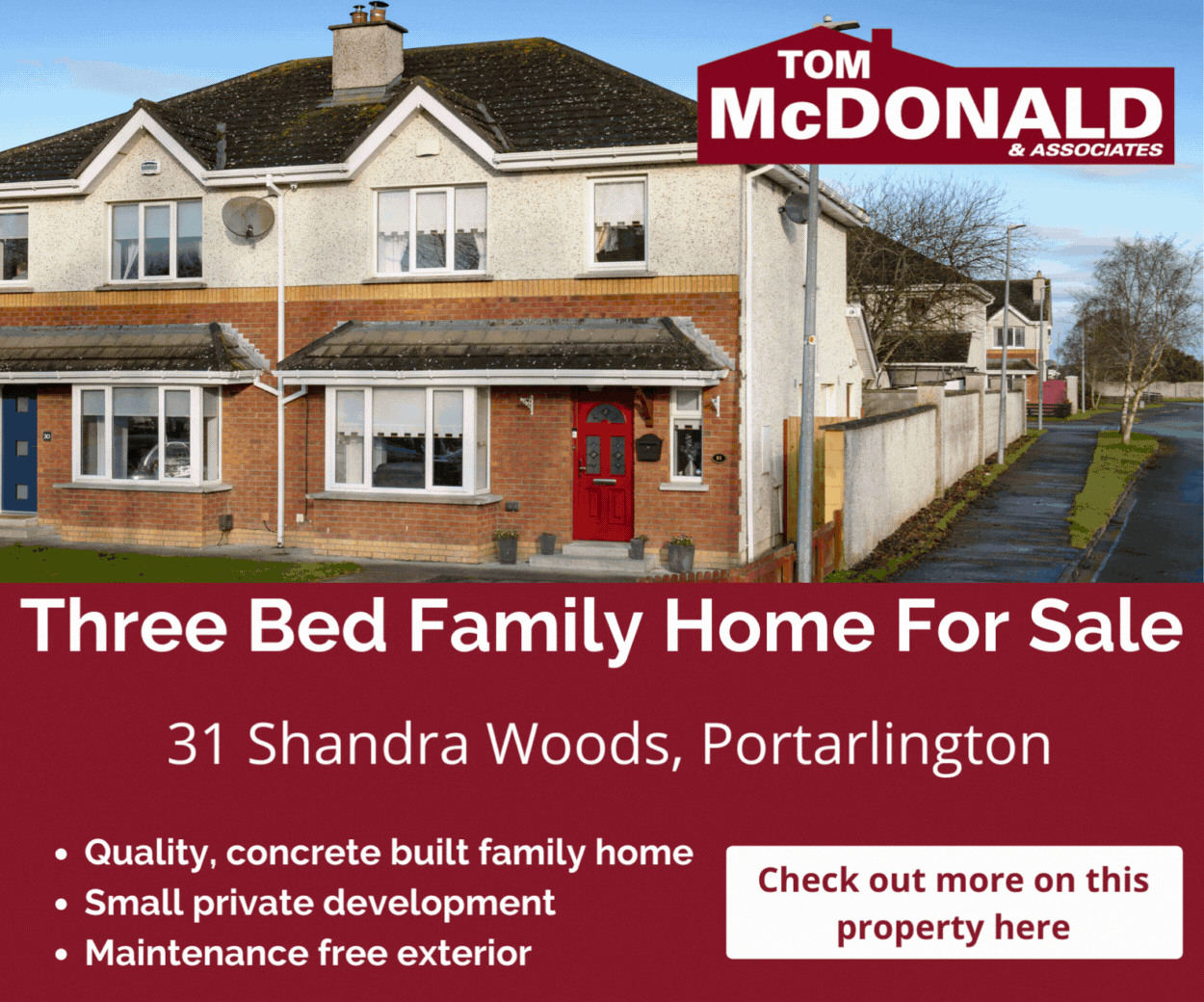 On March 19, the Department of Education announced that Leaving Cert and Junior Cert orals and practical exams were cancelled and all students would be awarded full marks.
However, with the written state exams just over two months away, the Department have been silent on what contingency plans, if any, are in place should they not be able to begin on June 3.
All the time, students have been taken out of the routine that they have been used to for the past five or six years just moths before the all important exams.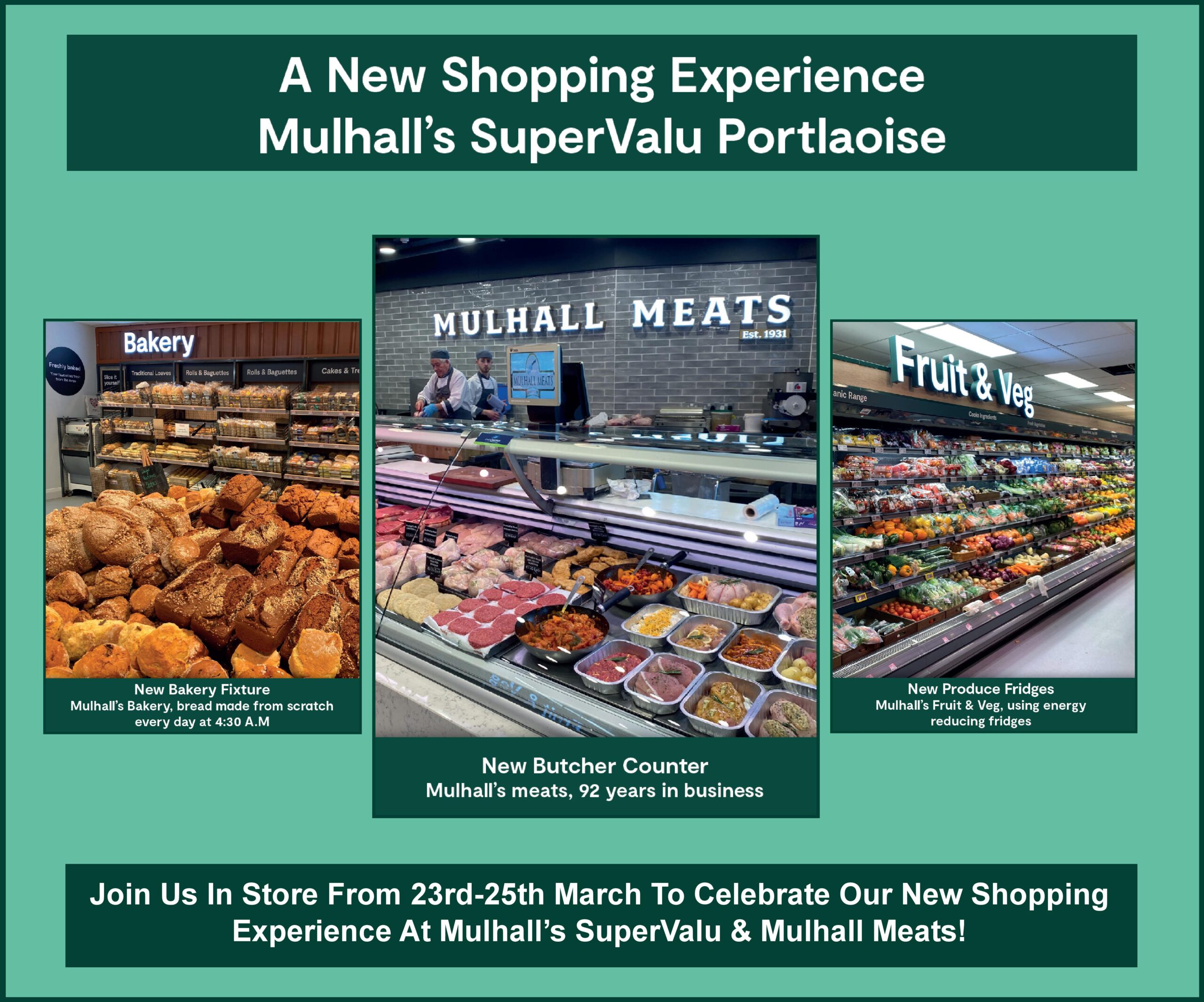 So, we decided to reach out to the schools in Laois and ask those getting ready to sit Leaving and Junior Cert exams how they are getting on.
What their routine now is, how their school are trying to help them and whether they believe the exams should be postponed or done online if they cannot proceed on the scheduled date.
So far we have heard from Portlaoise CBS' Eamonn Delaney, Scoil Chriost Ri's Kate Corrigan, Mountrath CS' Seth Burns Mooney, Colaiste Iosagain's Emma Dunne, St Fergal's Niall Coss, Portlaoise College's Lauren Mills,Heywood's Dervla McDonagh, Knockbeg's Ross Bolger, Clonaslee College's Eva Hyland and Portlaoise CBS' Thómas Dunne.
Up next is Scoil Chriost Ri student and native of The Heath – Grace O'Brien.
1 – What is your daily routine at the moment?
It really took me the whole first week to settle into a routine and, even at that, it has been difficult.
I try to stick to the school day and start working at nine, taking lunch breaks as I would in school but that's a lot easier said than done! I work till six (I'd usually be doing study in school up to this point) and then I give myself a break, to get out for some fresh air.
2- What supports have your school provided for you and have they been useful?
I really can't praise the school enough right now. I feel that in comparison to college professors, secondary school teachers were inadequately prepared for something like this.
We would always have done everything in class so it's a huge change and honestly every one of my teachers is making such an effort to help us out right now.
My teachers have all made use of Edmodo, Email, Screencasts, Microsoft teams and even Youtube along with many other online resources to continue teaching us and as a way for us to submit work. Aside from academics though, our Guidance Counsellor and Year Head are also in contact with us in case we need anything and to reassure us in this stressful time.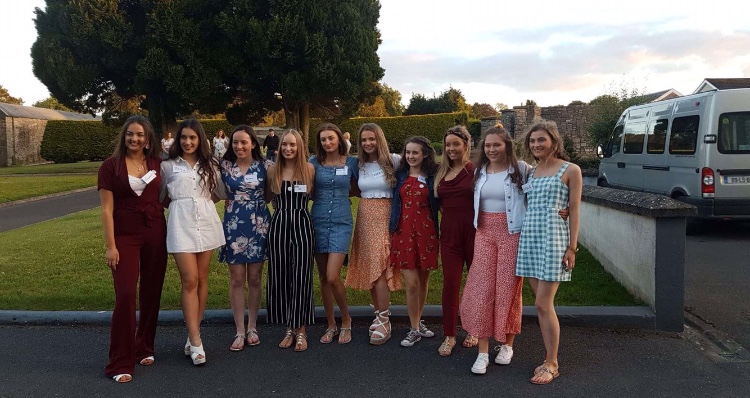 3 – Are you getting out for much exercise?
I make a point of getting out for some exercise every day to clear my head and just to get a break from all the study.
I'm so used to organising my study around work, the gym, meeting with friends or even training that I actually find it difficult having so much time! If I set a specific time where I know I will be exercising it keeps up some normality for me.
4 – How do you feel about the decision to scrap the oral/practical elements of some subjects and give everyone 100% across the board?
I had really mixed feelings about this decision. When my year group was in third year something similar happened. We had spent all this time preparing for orals only for them to be cancelled because of a teacher's strike.
It's funny, we've been preparing for orals for six years and have never actually sat one. It was frustrating after putting in so much work but at the same time, no matter how much work I put in I was never going to get 100% so I'll take it!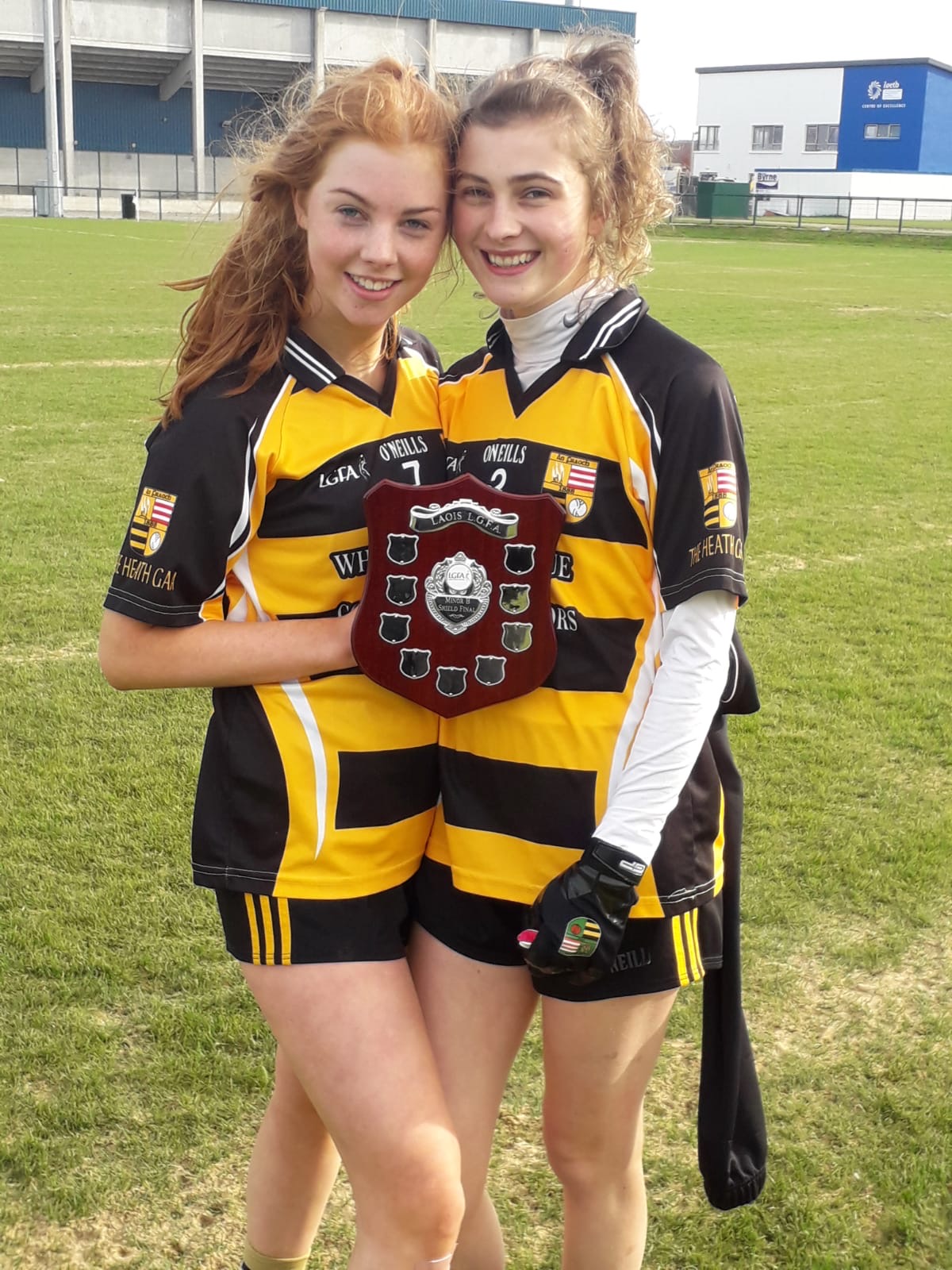 5 – Do you find it hard to motivate yourself to study for the exams as it is unclear if the exams will even go ahead as currently scheduled?
I found that so tough the first week. I was still focused on the orals, yet not knowing what was going to happen with them it was hard to motivate myself. The cancellation of the orals really motivated me for some reason!
I think it reminded me I actually have a leaving cert to sit? But still, with everything so up in the air and talk of exams being pushed back… it's hard to study for something that you're not certain will even happen.
6 – Are you able to interact with your friends? And if so, how are you doing this?
I won't lie I'm missing seeing them all a lot! Recently, a group of us facetimed at "lunchtime" to try and get back a bit of normality. Not seeing everyone is actually what I miss most about school.
Obviously I'm in contact my friends nonstop and I've never used FaceTime as much, but it's strange not being able to meet up with them. It's also disappointing for us to be missing out on our last year of school together.
As stressful as sixth year can be, it's also a really memorable year. Before the schools closed we had been looking forward to our meitheal graduation, preparing our yearbook and our sixth year graduation. There's a really high chance these things won't happen now and we can't help but feel a bit cheated out of a rite of passage.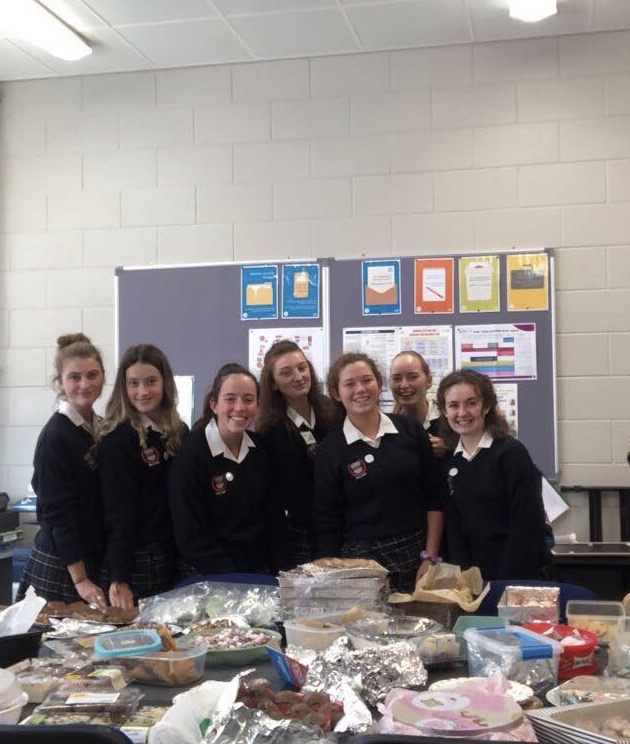 7 – How do feel young people are being portrayed in the media at the moment? They are being blamed a lot for ignoring social distancing guidelines. Do you believe this is a fair criticism?
It's true not all young people are following social distancing guidelines but in my opinion that's not something confined to one age group. All age groups are equally guilty of it. The closure of pubs was a big thing and needed to happen.
I think it took everyone a few days to realise the seriousness of the situation but the message seems to have really hit home now.

8 – If the Coronavirus crisis continues and you can't sit your exams in June, do you think they should be postponed or should exams be facilitated online?
I would rather anything to a postponed leaving cert! We all have plans made for the summer and a postponed leaving cert would disrupt everything. If I had a choice, I'd love if we followed the UK's plan which is predicted grades.
This isn't a normal year, nothing like this has ever happened before and I find it hard to believe the leaving cert will go ahead as normal. The only thing I hope is that it might force the government to have to bring in continuous assessment for future years.
9 – Anything else you'd like to add?
I know there are bigger issues for the government right now, but I know every sixth year would love some clarity about the leaving cert. Aside from the announcement on the orals and project work, it really hasn't been addressed at all. It's difficult for us all to work towards something that might not even end up happening.
I know it's a tough decision but it has to be made and sooner rather than later as this year is just too important for any of us to be left with any uncertainty.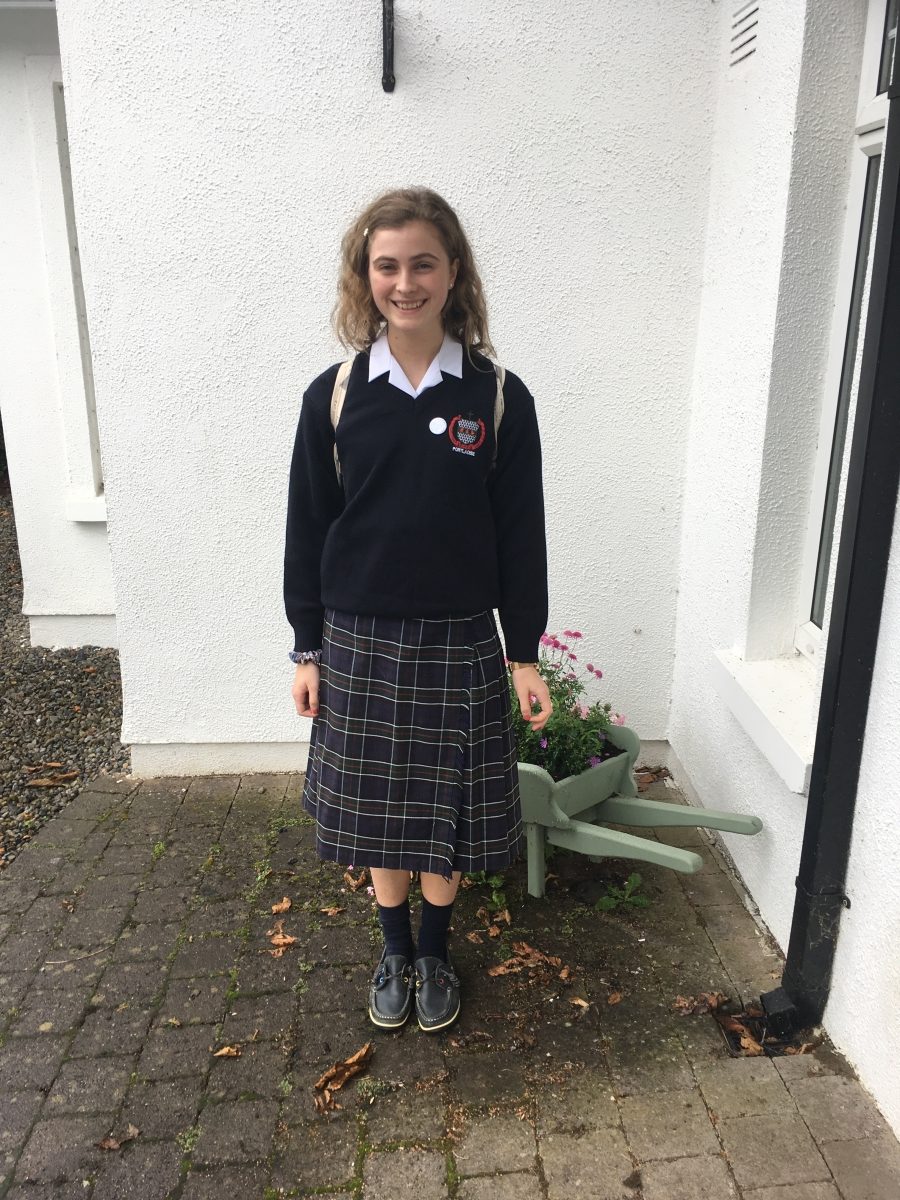 SEE ALSO – 365 new cases of Coronavirus in Ireland and 25 more deaths