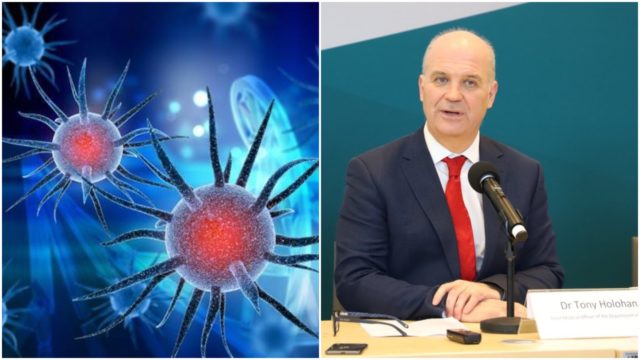 A total of 500 new cases of Coronavirus have been diagnosed in Ireland today.
This is an increase on the 6,074 cases from yesterday and takes the overall total to 6,674.
While now 263 people have died from the disease – an increase of 28 from yesterday.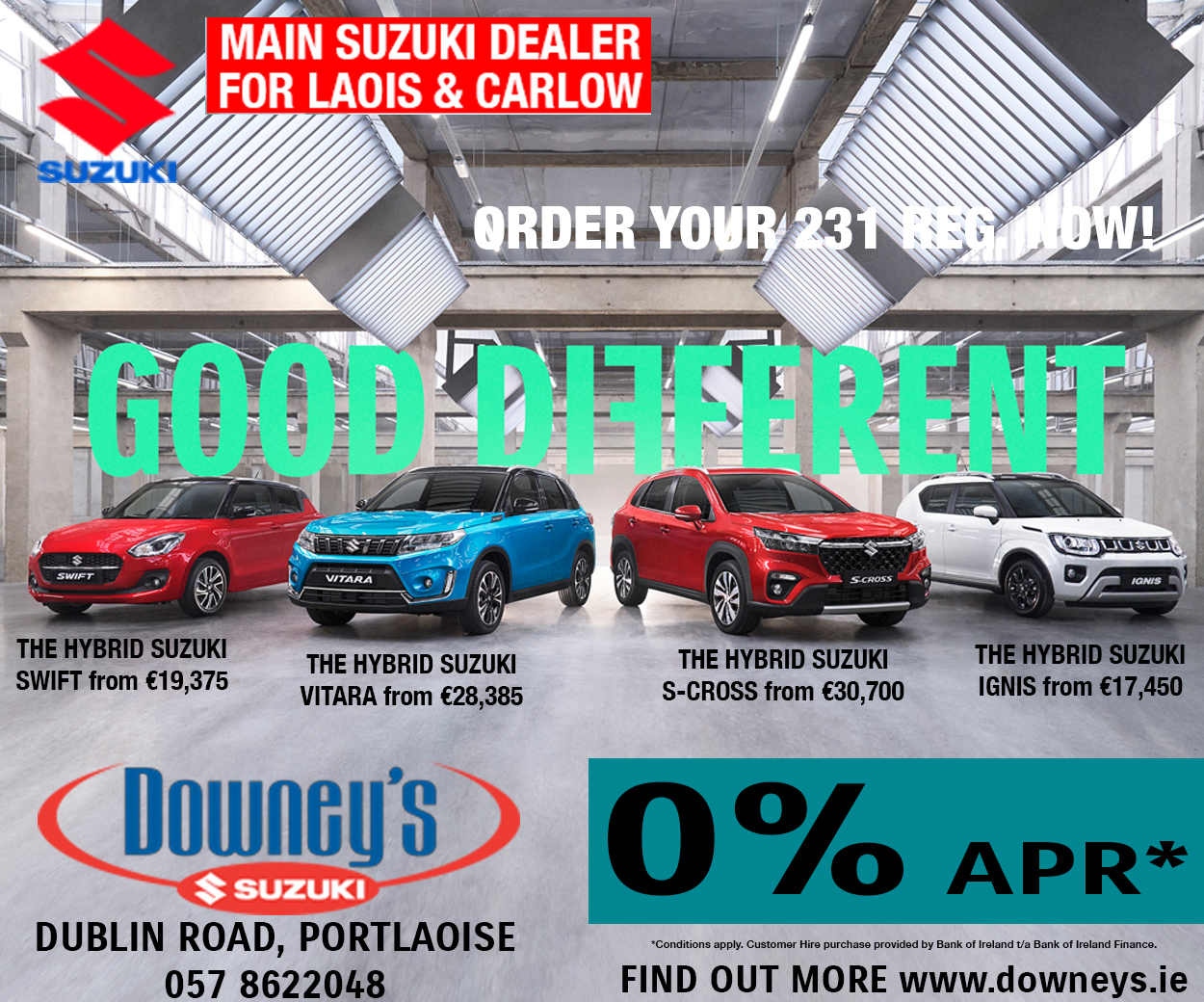 Links to today's other Coronavirus stories 
Studying during Coronavirus: Scoil Chriost Ri student on prepping for state exams in a pandemic
On The Frontline: Laois nurse on what it is like working in a COVID-19 ward during Coronavirus pandemic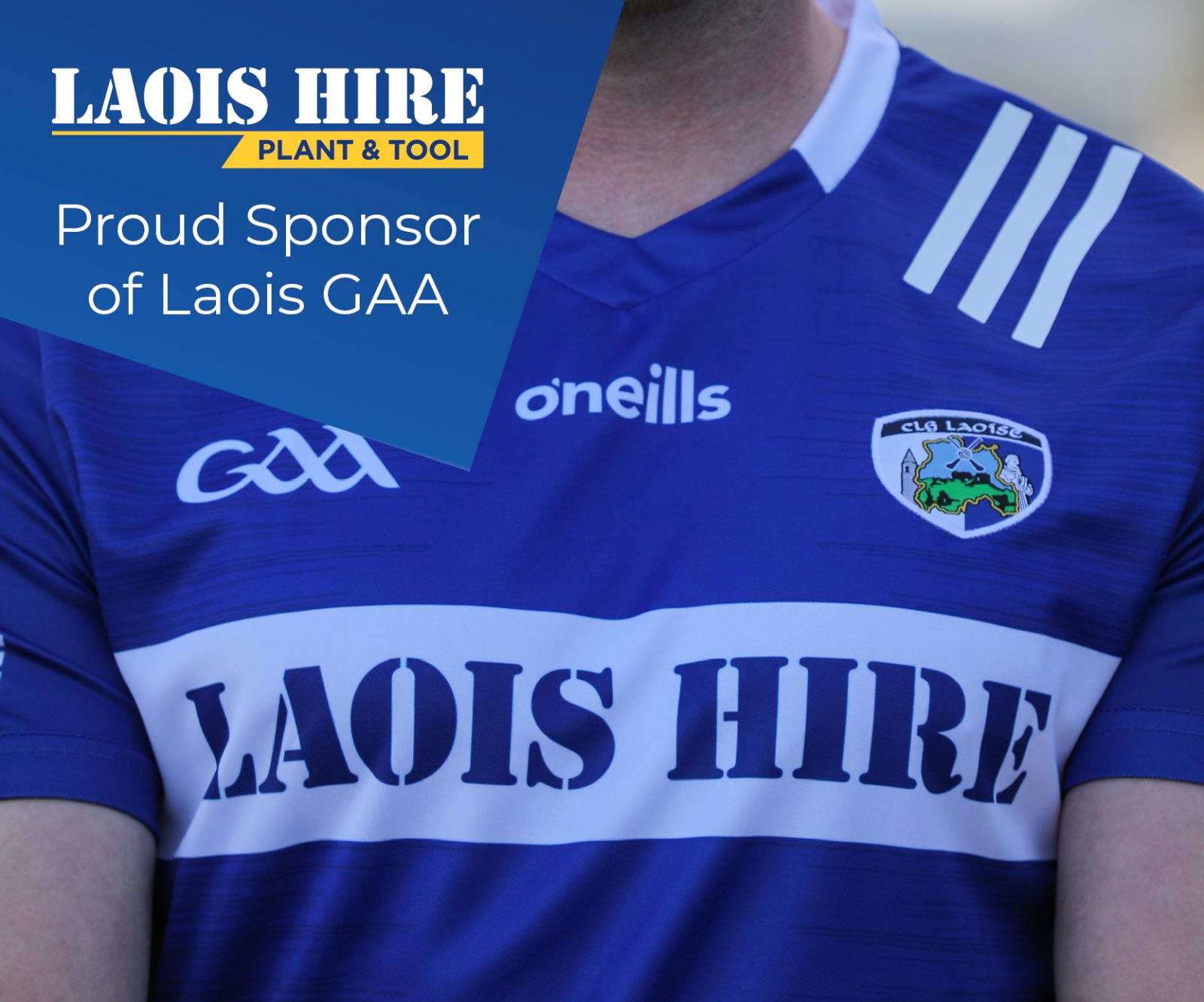 Boxer TJ Doheny on playing hurling, globe-trotting and his love of Portlaoise
Laois Gardai highlight some 'unnecessary journeys' encountered on Day 1 of Operation Fanacht
Laois TD says there has been 'upsurge' in illegal dumping during Coronavirus outbreak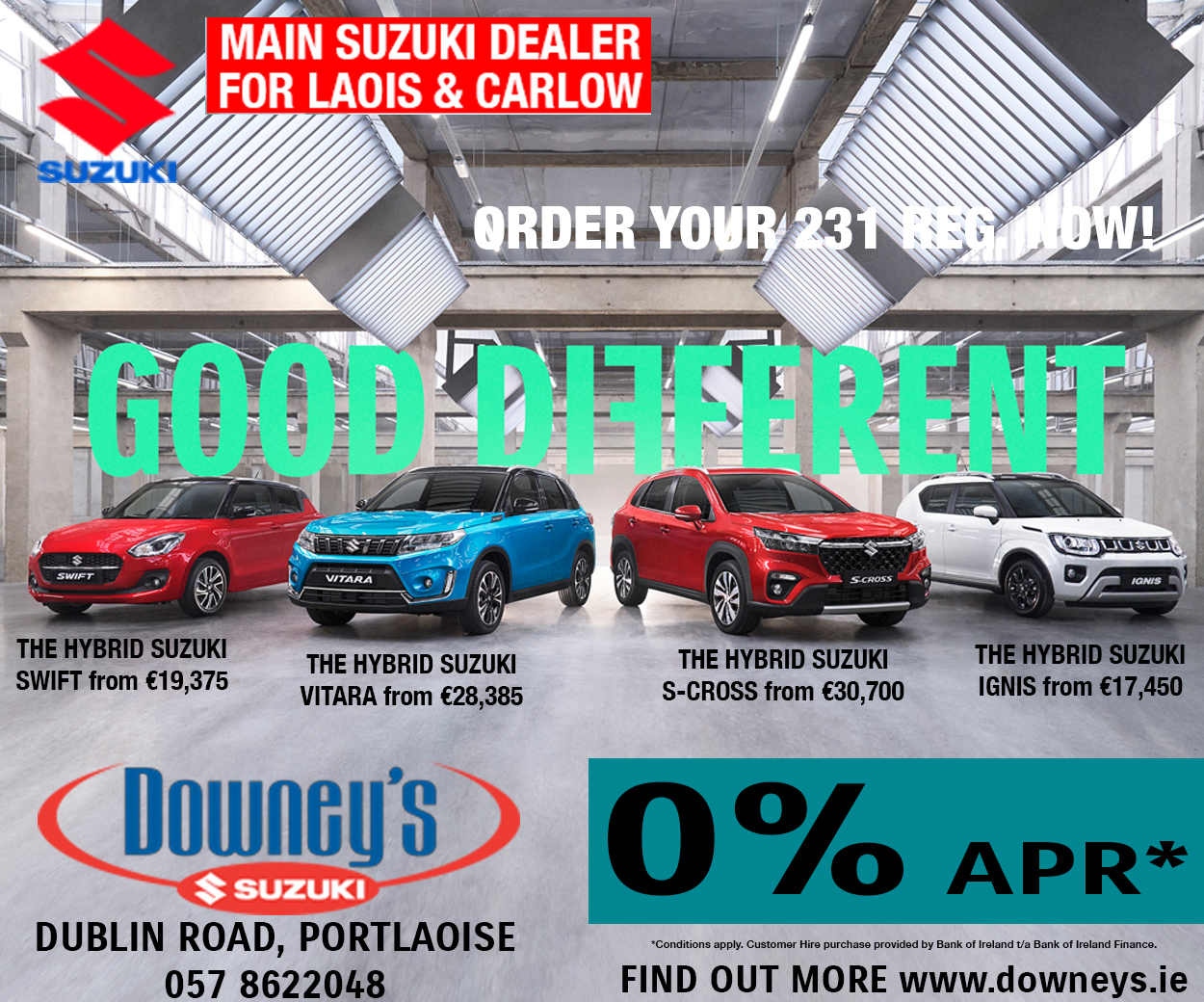 Northern Ireland, the UK and globally 
There have been 4 more deaths from Coronavirus in Northern Ireland bringing total to 82 and 138 more cases of Covid-19, bringing total to 1,477.
Nearly 900 more Coronavirus deaths were recorded in past 24 hours in the UK. The total is now heading over 8,000.
The UK now has fifth highest death toll in the world, and is hurtling towards being highest in Europe.
British Prime Minister Boris Johnson is continuing to improve in intensive care and is in good spirits, his spokesman said, adding he has been receiving standard oxygen treatment.
US deaths due to Coronavirus rose to 15,700 on Thursday, according to a Reuters tally, although it is reported that there are signs the pandemic might be nearing a peak.
America's coronavirus epicenter of New York recorded a new single-day high of 799 Covid-19 deaths on Thursday but Governor Andrew Cuomo said the rate of hospitalisations continued to fall.
The Coronavirus pandemic could kill between 11,000 and 22,000 people in Canada, the country's government projected today.
There are now more than 1,548,000 cases globally with at least one in almost every country on the planet. Almost 92,000 people have died. While 344,000 have recovered.
Hospital growth
The total COVID-19 patients hospitalised in Ireland is up 76.5% in the past week while the total admitted to Intensive Care is up 77.8%.
There is certainly trouble ahead if those growth rates don't slow.
Tests to Ireland from Germany 
According to RTE's George Lee, results from about 17,000 COVID-19 test swabs sent to Germany for analysis have not yet been included in total cases reported in Ireland. About 6.5% are positive.
That might be another 1,000 cases – on top of what has been reported so far.
Economy update
Not good – as you can imagine!
International Monetary Fund chief, Kristalina Georgieva, said today that "we anticipate the worst economic fallout since the Great Depression".
Iaranrod Eireann, Aldi and planning objections 
Iarnród Éireann says it will be be operating a revised timetable this Easter weekend on all routes. Intending passengers are being asked to consider if their journey is absolutely essential in light of the Covid-19 restrictions.
Aldi's top-seller during the last three-week period was 2 litres of milk, with butter and a bag of carrots taking second and third place.
The Government has given an extra 23 days for objections to be made to planning applications because of Covid-19 restrictions.
Debenhams to close all Irish stores
Department store Debenhams has said it is planning to place its Irish operations into liquidation.
It said the majority of its Irish stores are not expected to reopen after the Covid-19 crisis is over.
The company employs up to 2,000 people here, both directly, and indirectly through in-store concessions, according to the Mandate union. The nearest store to here is in Whitewater in Newbridge.
Heartwarming recovery from Coronavirus
A 107-year old Dutch woman has recovered from the coronavirus, probably becoming the oldest survivor of the pandemic in the world.
Cornelia Ras fell ill on 17 March, the day after her 107th birthday, Dutch newspaper AD reported, after attending a church service with other residents of her nursing home on Goeree-Overflakkee, an island in the southwest of the country.
Coronavirus Myths
As yet, there is no cure currently for COVID-19.
So people suggesting/selling special remedies like vitamin C, garlic, home cures, drinking bleach, or putting half an onion in rooms around the house are – well you know don't you?
The World Health Organisation has advice on some of these urban legends.
Cuisle Centre 
The Coronavirus outbreak has led to the Cuisle Centre in Portlaoise closing.
They said: "The Covid-19 restrictions mean that we have had to temporarily close our doors, but we are still here to support you and your family.
"As we know this is a confusing time for our patients as chemotherapy and surgery are been rescheduled – we will be continuing to give you support and guidance over the phone.
"Just call 0578681492 and leave your name, number and a brief message and we will get back to you. You can also contact us on email: info@cuislecancersupportcentre.ie or messenger us through facebook.
"Stay safe everyone, wash your hands and take a little exercise."
Important information 
Symptoms of Covid-19 include:
Cough
Shortness of breath
Fever
Breathing difficulties.
Further resources:
A helpline for older people who are concerned about the coronavirus has been launched by Alone. The number is 0818 222 024, and it's open Monday to Friday, 8am-8pm.
SEE ALSO – For more Coronavirus stories click here