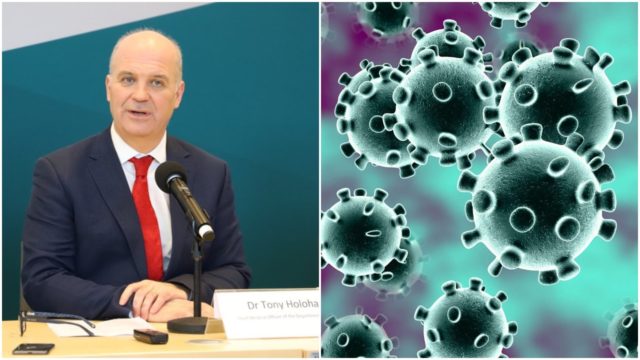 1,639 people have now died from Coronavirus in Ireland – an increase of eight from yesterday.
Not all of these people passed away today – this is the number that were reported to the Department of Health today.
These people will have passed away in recent days and not just today.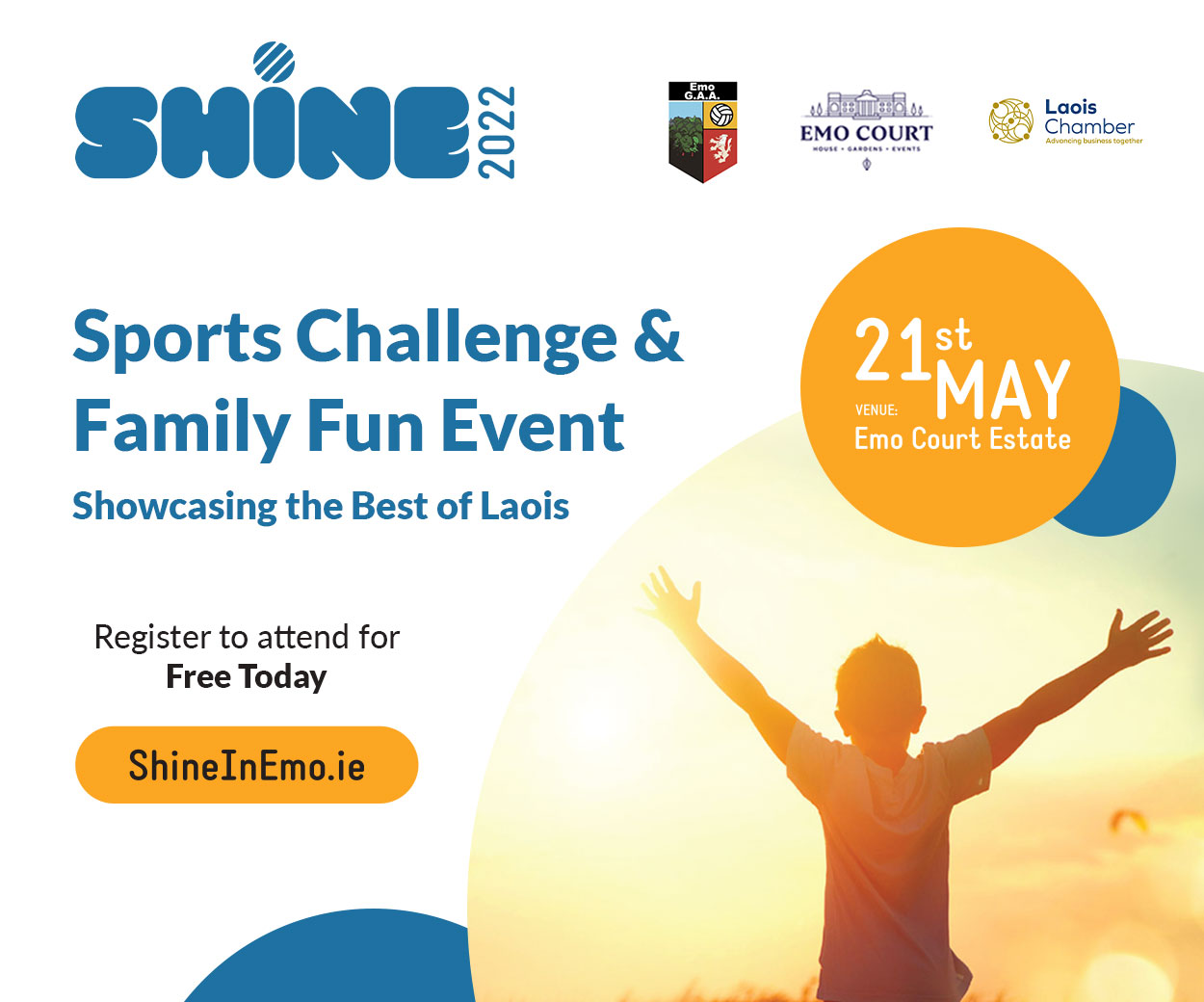 While there has been a total of 46 new cases of Coronavirus have been diagnosed in Ireland today.
This is an increase on the 24,803 cases from yesterday and takes the overall total to 24,849.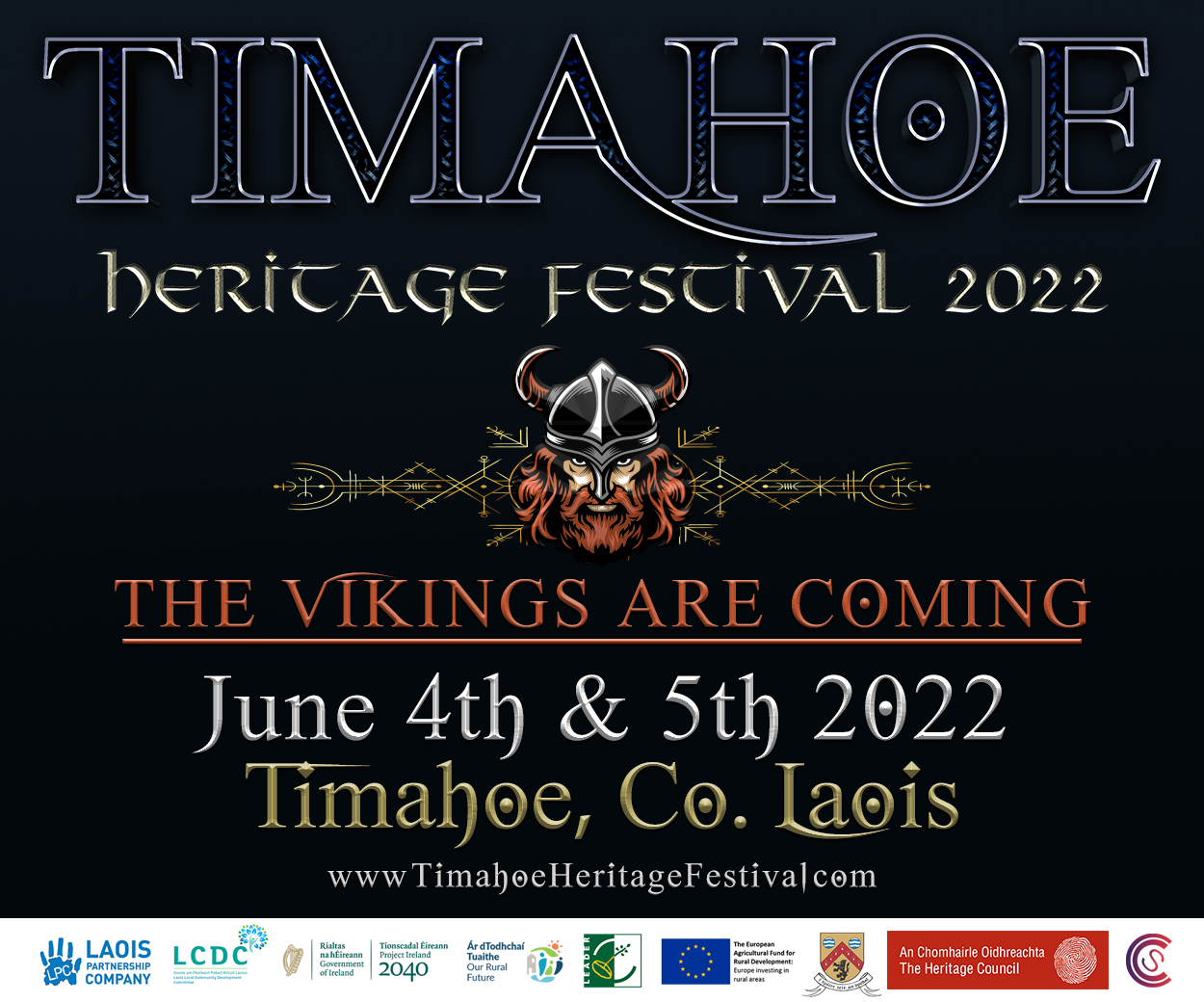 The National Public Health Emergency Team met today (Thursday 28 May) to continue its review of Ireland's ongoing response and preparedness to COVID-19.
Dr. Tony Holohan, Chief Medical Officer, Department of Health, said; "Throughout this pandemic NPHET has maintained a consistent focus on mortality, being very aware of the sad toll of lost loved ones on families.
"A mortality paper was prepared and discussed by NPHET today and identifies that mortality in Ireland has been within the lower range in overall terms compared with other health systems across Europe.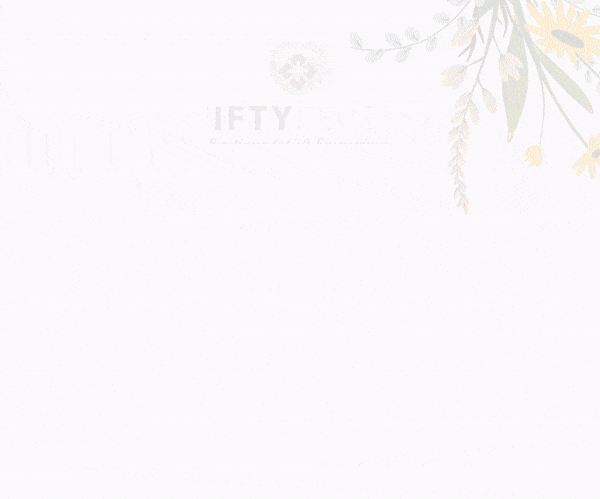 "Ireland will continue to report both confirmed and probable deaths from COVID-19 in all settings and direct public health measures to limit the burden of mortality."
Dr. Ronan Glynn, Deputy Chief Medical Officer, Department of Health, said; "Today, NPHET agreed in principle to include in the case definition the sudden loss of smell (anosmia) and loss of taste (ageusia). This is subject to updated guidance from the ECDC, which is expected to be published tomorrow."
Professor Philip Nolan, Chair of the NPHET Irish Epidemiological Modelling Advisory Group, said; "The reproduction number is currently estimated to be 0.5. ICU and hospital admissions and number of deaths per day continue to decline. The number of cases per day remain stable.
"Next week we will see figures that reflect the impact of Phase 1 measures on key disease spread indictors. It is our hope that the r-number will remain below one and our progress is preserved."
Today's data from the HPSC, as of midnight, Tuesday 26 May (24,795 cases), reveals:
· 57% are female and 43% are male
· the median age of confirmed cases is 48 years
· 3,267 cases (13%) have been hospitalised
· Of those hospitalised, 404 cases have been admitted to ICU
· 7,920 cases are associated with healthcare workers
· Dublin has the highest number of cases at 11,996 (48% of all cases) followed by Cork with 1,458 cases (6%) and then Kildare with 1,414 cases (6%)
· Of those for whom transmission status is known: community transmission accounts for 40%, close contact accounts for 58%, travel abroad accounts for 2%
Northern Ireland, the UK and globally 
There have been two further deaths from Coronavirus in Northern Ireland to take the 518.
There have been 16 new cases of Coronavirus, bringing the Northern Ireland total to 4,679.
Northern Ireland's Executive plans to ease Covid-19 restrictions further from June 8 providing the R number, the rate of transmission, remains at or below its current rate of 0.9.
Outdoor weddings and civil partnership ceremonies will be allowed, there will be a limit of 10 people though. Large outdoor non-food retailers such as car retailers will be allowed to open. Hotels will also be allowed to take advance bookings in prep for when they can accept guests
The UK Coronavirus death toll increased by 377 in past 24 hours, taking total recorded fatalities to 37,837.
There are now a total 5,841,000 cases of Coronavirus globally. There have been more than 359,000 deaths while 2,535,000 have recovered.
Laois care home deaths 
Figures obtained by the Irish Times show that a total of 13 people have died from Coronavirus in residential facilities.
St Fintan's in Portlaoise is worth hit with a total of nine fatalities while the remaining four occurred in St Vincent's in Mountmellick.
The unpublished HSE figures, which contain both confirmed and suspected cases of Covid-19, show for the first time a breakdown of where more than 1,000 deaths have taken place in 167 settings around the country.
GAA offer further info on proposed roadmap
The GAA could be on the brink of announcing a return to action earlier than scheduled!
County boards are putting plans in place to stage club games in preparation for any acceleration of the Government's reopening of the economy.
GAA President John Horan today suggested that a relaxation of the current two-metre social distancing guidelines could influence the GAA's proposed return date.
Testing and time 
The HSE has done 27,750 Covid-19 tests in the past week. 13,250 in the community and a further 14,500 in hospitals. 98% have been negative.
End to end time, from referral to contact tracing completion, is reported as being mostly 2.3 days.
Returning to school 
Minister for Education Joe McHugh said it is hard to see all students being back at school in September if the two-metre social distancing rule remains in place.
Speaking on RTÉ's Today with Sarah McInerney, Mr McHugh said the Department of Education will publish a roadmap for the reopening of schools in two weeks' time.
He said while it is his mission to ensure as many students as possible can return to class, he warned that the two-metre rule would make that difficult.
Important information 
Symptoms of Covid-19 include:
Cough
Shortness of breath
Fever
Breathing difficulties.
Further resources:
A helpline for older people who are concerned about the coronavirus has been launched by Alone. The number is 0818 222 024, and it's open Monday to Friday, 8am-8pm.
SEE ALSO – Laois pub owner calls on government to change two-metre rule and provide guidance on how to reopen