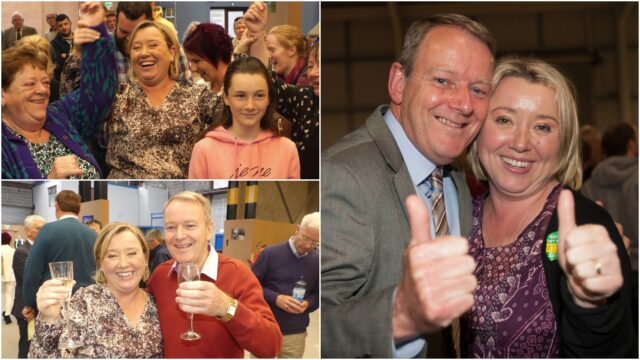 Sinn Féin's rise at a national level has been mirrored somewhat in Laois.
The party won their first Dáil seat in the 1997 General Election and two years later Brian Stanley had a breakthrough success by winning a seat on Portlaoise Town Council.
He was elected to Laois County Council in 2004 and again in 2009 before becoming a TD in 2011.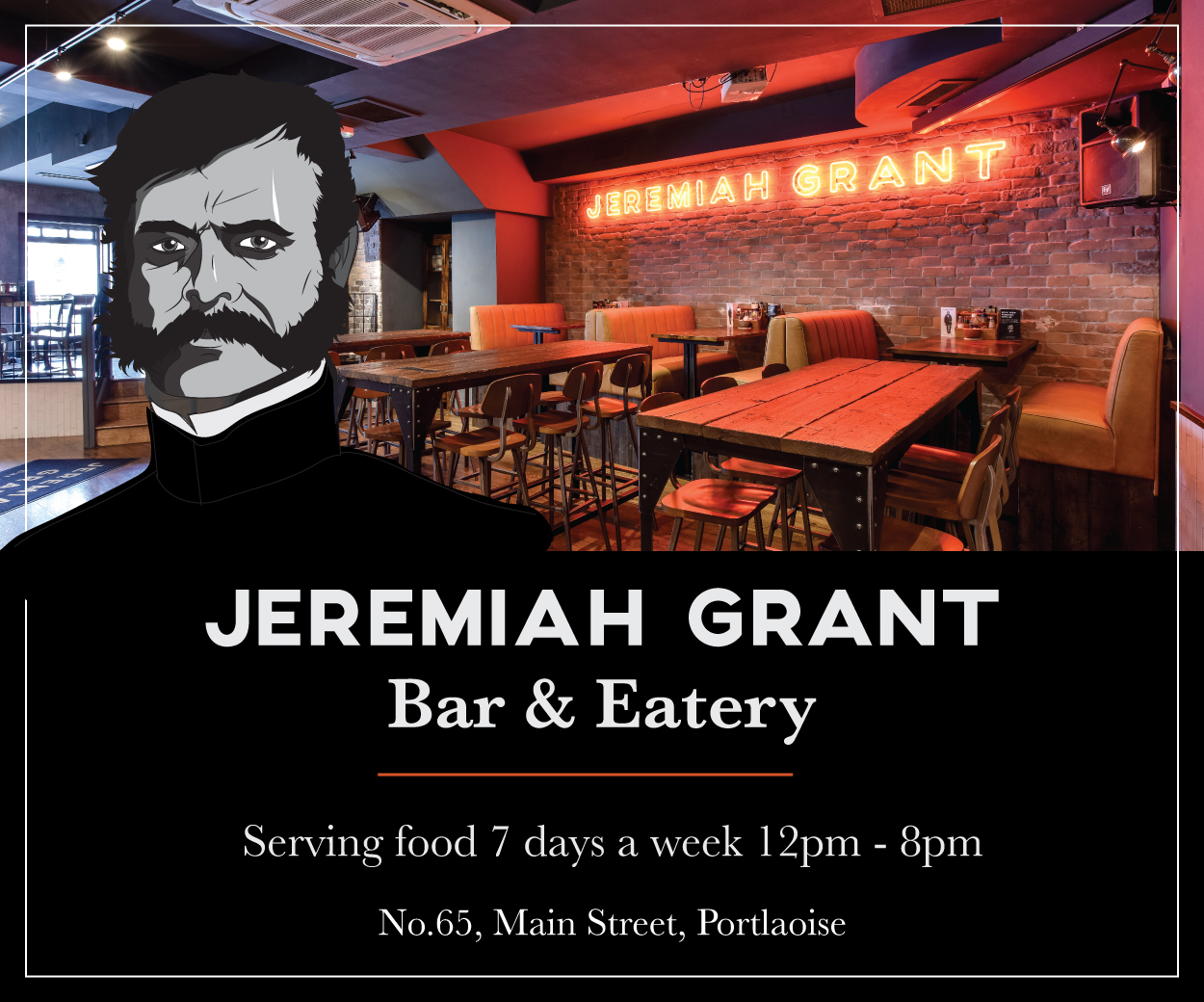 That success saw his wife Caroline co-opted to Laois County Council before winning the seat herself in 2014, comfortably exceeding the quota on the first count.
She was then re-elected last year before the party enjoyed its greatest moment at this year's General Election, with Brian romping home with a massive quota.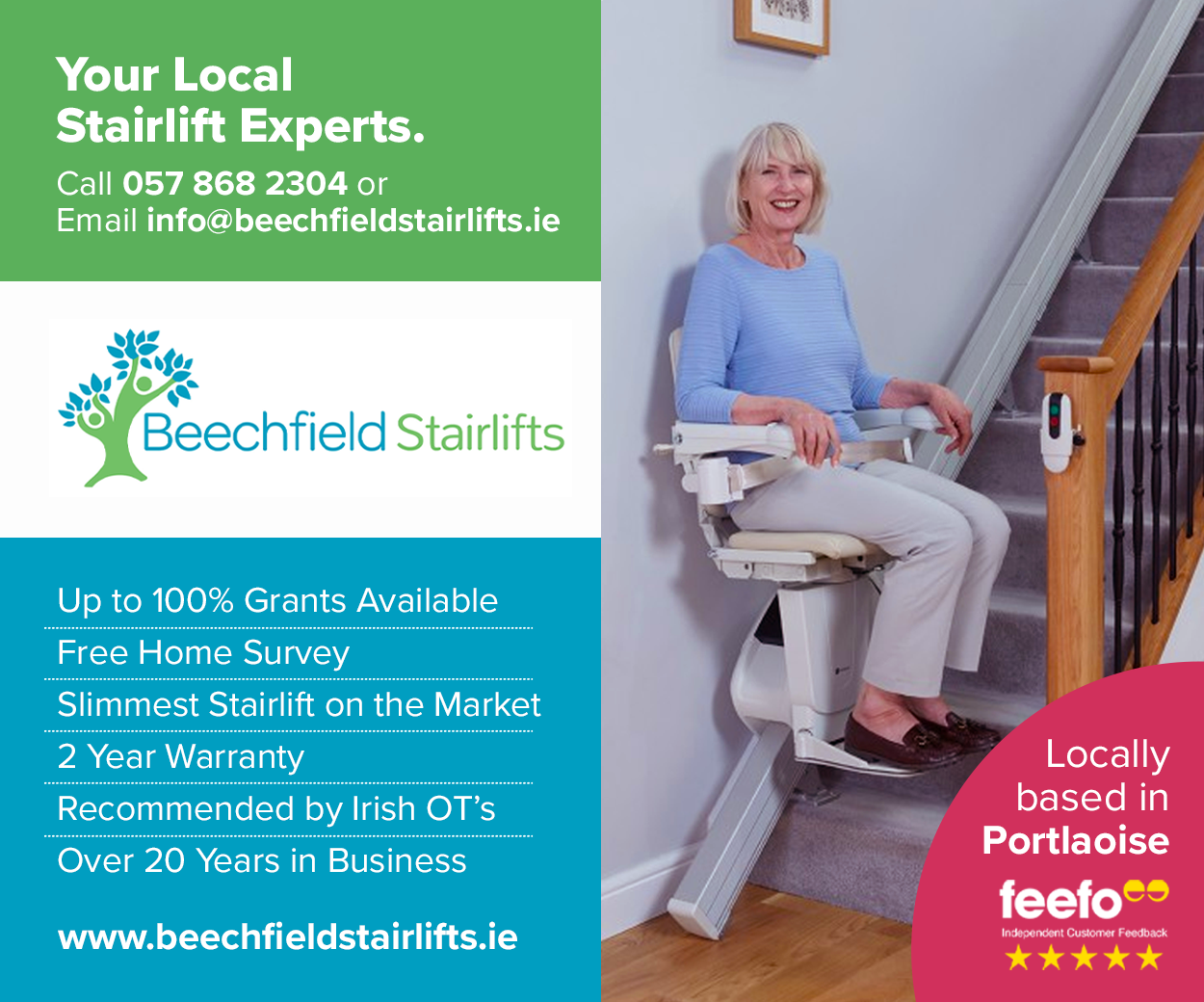 Here we chat with her about her early political memories, how she doesn't entirely rule out a Dáil bid at some stage down the line, an early trip to Long Kesh prison in Belfast, her frustrations with the system of local government and why she firmly believes Sinn Féin will lead a Government in the future.
1 – What is your earliest political memory?
My earliest political memory was the death of Bobby Sands who was on Hunger strike in Long Kesh, fighting for political status and rights for Nationalists in the north of our country.
I was a child when Bobby Sands died and I didn't understand what was happening in the North or why ten men ended there lives for political status. Later on when I came to the age of 17, I left Ireland and like many Irish people I emgritated to England for work.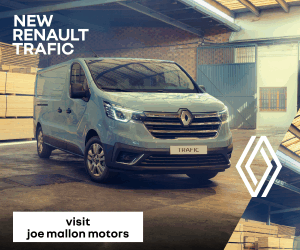 I was going out with a man who was from Strabane. He invited me back there to meet his family and one member of his family was in Long Kesh serving a 20-year sentence for IRA membership.
I took up the invite to visit the prison for the first time in the early 90s. I am not sure what my expectations were but I know I was terrified at the thought of going in at first.
When I did I have to say the whole experience had a profound impact on me. At first I noticed the prisoners in ordinary clothes and suddenly it brought me back to the hunger strikers and I remembered that was one right they had fought for was not to wear a prison uniform.
Looking at the women who were clearly the backbone of the families and the small children playing and talking to their fathers.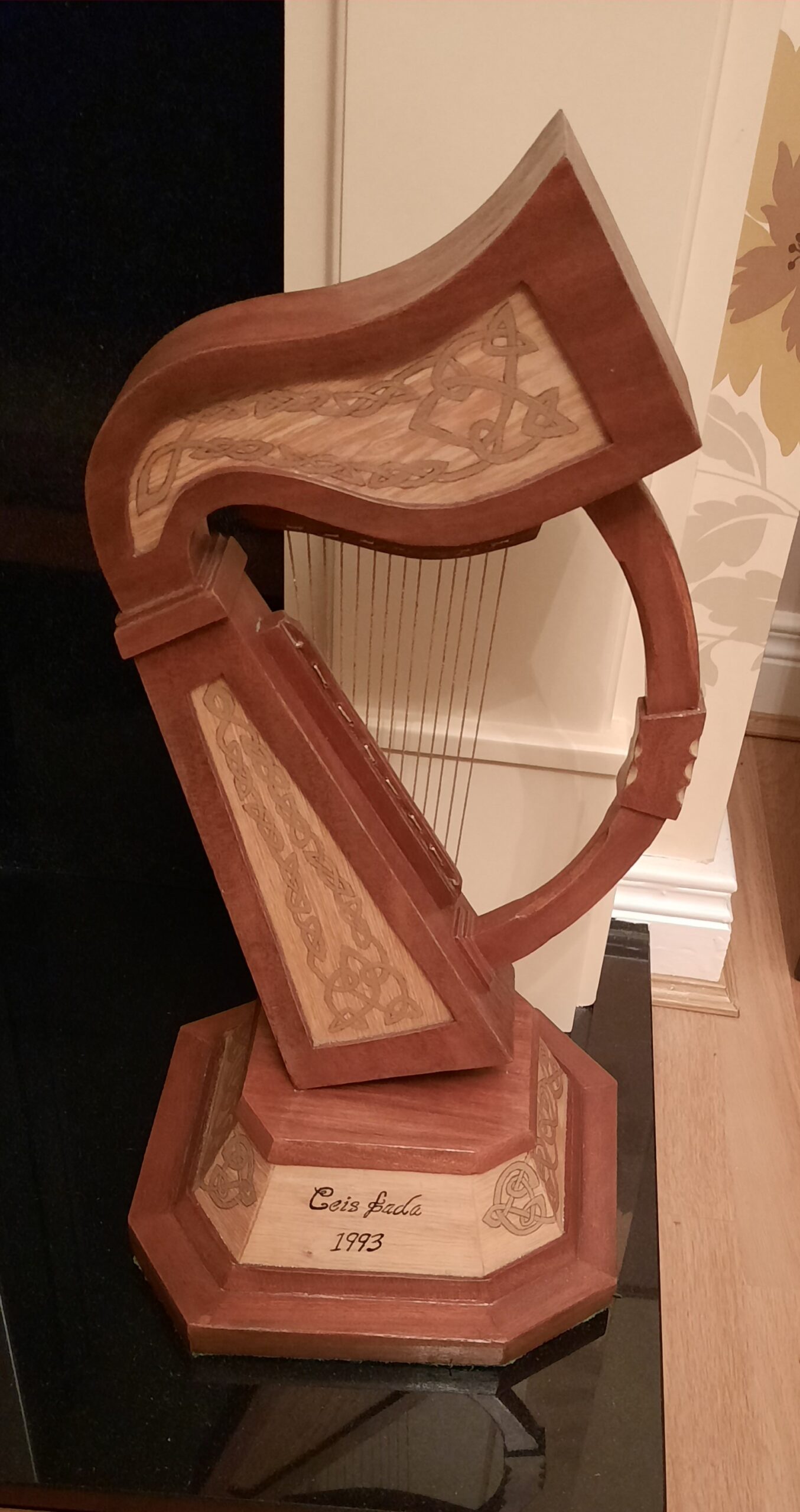 I left the prison that day with more questions and realised for the first time the injustices the Nationalists community were suffering and indeed being mindful of the fact that many people have suffered also by the actions of the IRA.
many years later I returned to Portlaoise and I met Brian Stanley, who happened to be selling An Phoblacht in the area. Brian was very actively involved in Sinn Fein and he convinced me to join the party.
I suppose it was an easy decision for me to make as the foundation of my political thinking had already been laid.
I joined the Party in 1998 and I went on to play a key role in the election campaign that saw my now husband Brian Stanley make the historical breakthrough to Portlaoise Town Council in 1999 for Sinn Fein. The rest is history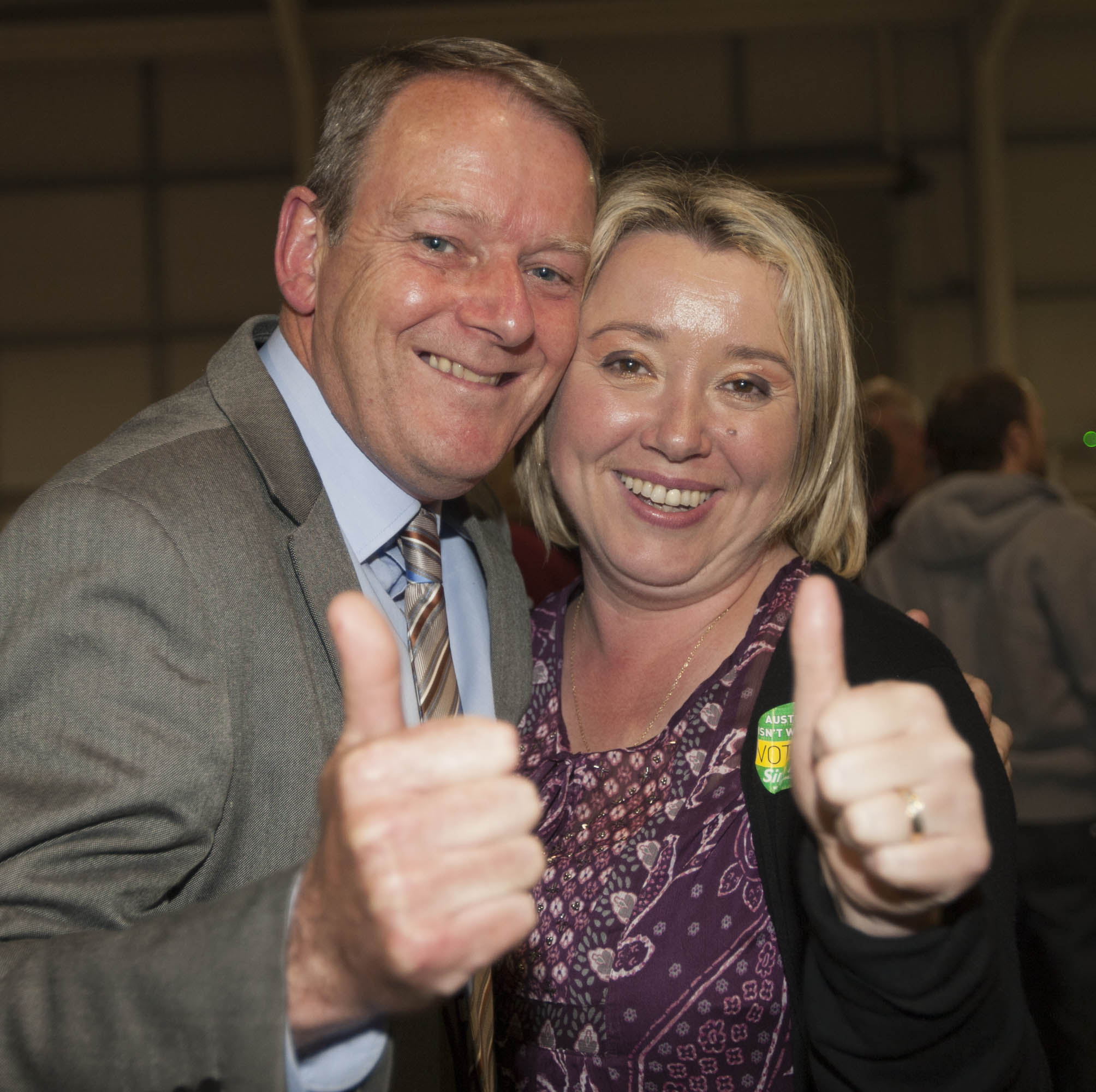 What politician do you most admire?
I admire a lot of politicians for many reasons, the two that stand out for me would be Alex Maskey MLA in the North, former Mayor of Belfast ,and now the Assembly's Ceann Comhairle.
Alex campaigned with us in Laois on many occasions in and in particular for the election breakthrough in 1999 along with Joe Cahill and Martin McGuinness.
Alex led by example when he was mayor of Belfast. He went over and beyond to reach out to unionists in the North, and was the first Republican to lay a wreath at the Cenotaph in Belfast in honour of those who died at the Battle of the Somme.
One other person would be Bill Clinton. Apart from being quite handsome he played a pivotal role in the peace process along with others.
He went out of his way to meet Gerry Adams that time on the Falls Road long before John Major British PM came to the table.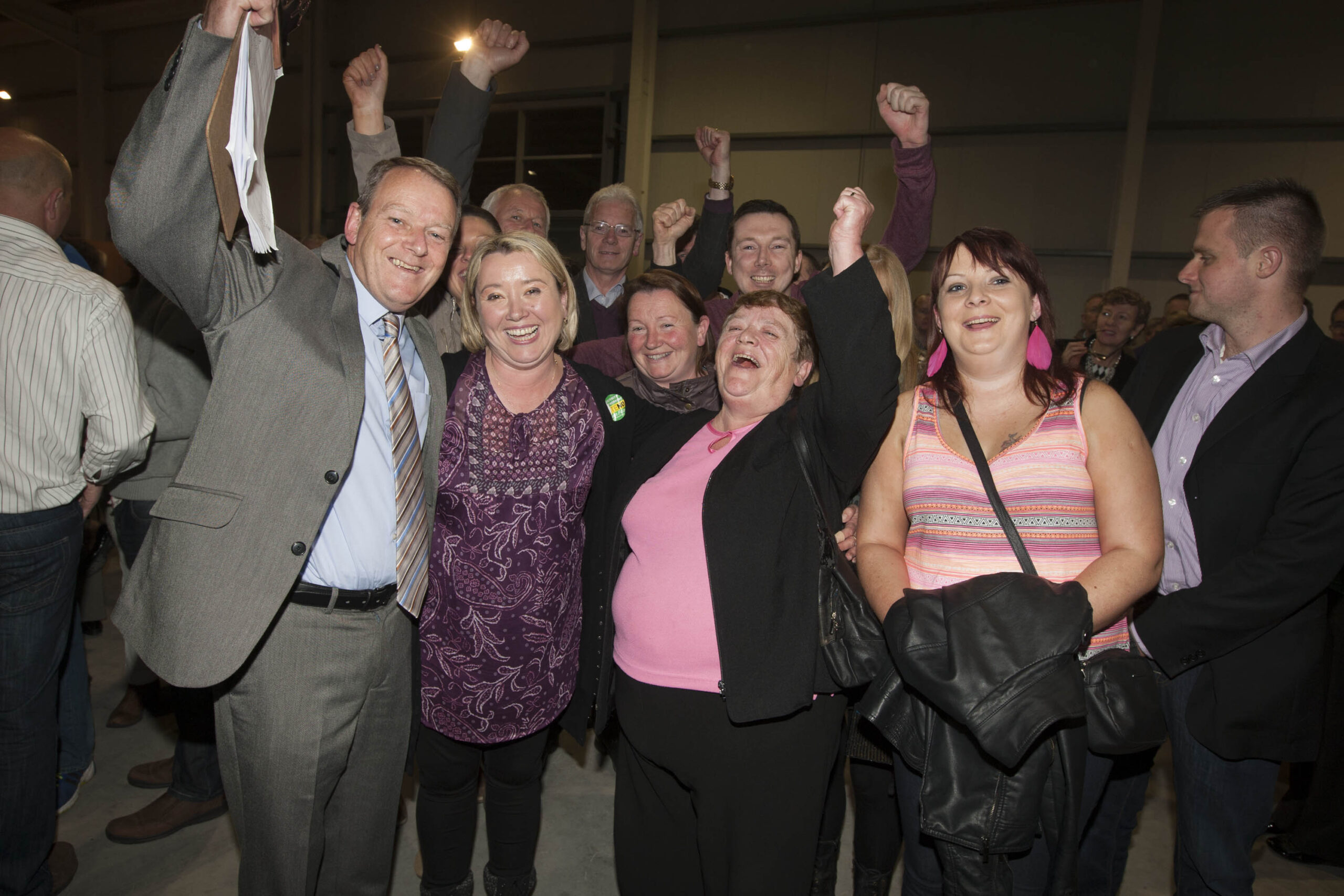 What is your favourite thing about being a councillor?
Being able to help people, deliver for them and in particular the community, to improve things in the areas in Portlaoise-Abbeyleix District.
What's the most frustrating thing about being a councillor?
Not being able to provide affordable and enough social housing for the needs of our community, the red tape and bureaucratic system we have to operate in.
Lack of powers and watching the continued erosion of local Government. And the new GDPR  and Data Protection – this has slowed things down.
What if any changes would you like to see made to local government?
More powers devolved to local Councillors, the De Honte system used to ensure that there is fairness to all parties and Independents with the rotation of postions such as chairpersons, committees.
For example our group at present has no representation on the CPG (Corporate  olicy Group).
That group decides what goes on to the council agenda every month. Our group is excluded from that by Fianna Fáil and Fine Gael. It's important the public are made aware of that. And I believe change is slowly coming.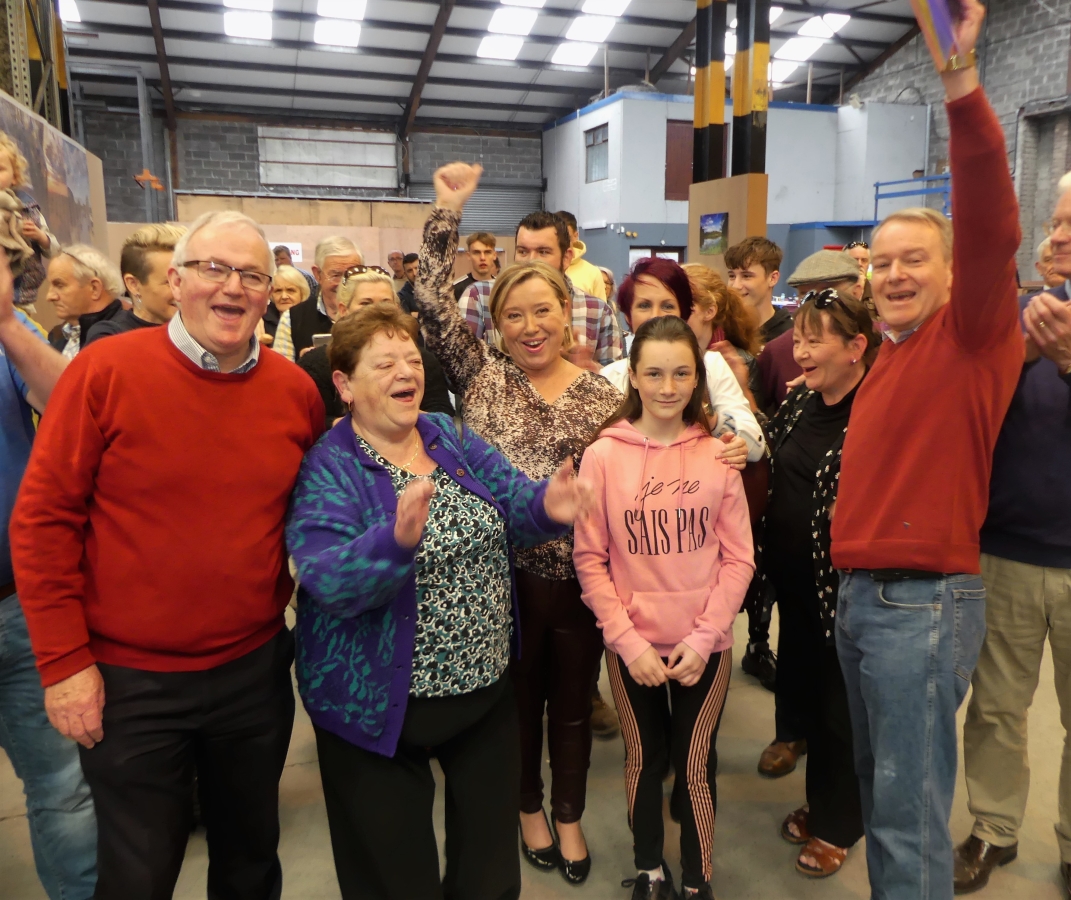 What advice would you give to anyone considering getting into politics?
I suppose to have realistic expectations. A lot of newly elected people maybe feel they can change loads of things and feel perhaps they have lots of powers, but unfortunately the reality is very different.
To try and have the ability to leave work at home or switch off at a decent time at night.
Many of us push ourselves too hard and you could be responding to people at 10 o'Clock at night any day of the week if you don't manage it properly.
I would like to see more younger people involved and more women, but it's not an easy job.
And above all to try and enjoy it, I love when we are out canvassing and meeting and talking to people even if you're hearing things that might be quite negative.
You have to brush yourself down from that and remember the vast majority of people do appreciate your efforts.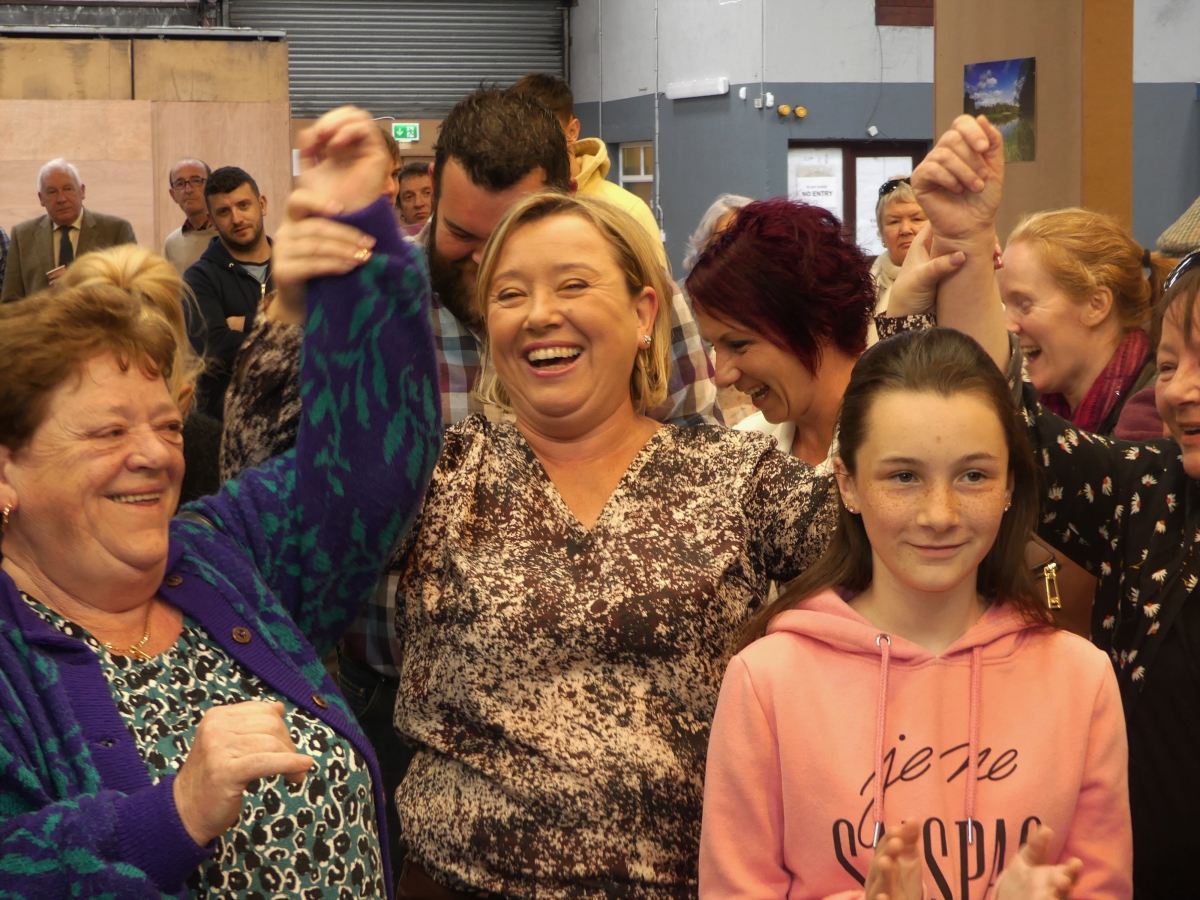 How do you find the experience of Brian's  campaigns compared to when it's yourself that is up for election?
I suppose in some ways it's easier, because you have a smaller area to cover compared to the General Election.
The issues sometimes can overlap between local and national issues on the doors. It's great when people recognise the work you have done, it certainly helps when canvassing.
And in some ways it's a bit more nerve wrecking if it's for yourself . But I do try to enjoy it and I make every effort to get to as many doors as possible, to allow the public engage with us. I also try to make the most of it never taking the public for granted.
Would you like to be a General Election candidate at some stage down the line?
If someone had told me when I was 17 that I would go on to be a proud Sinn Fein Councillor I would have said 'no way not me, you must be mad'.
I have no ambitions to be a TD (but) I believe we need to put our best foot forward by putting the right candidate forward  – be it a man or women. So on that note I won't say never never.
Sinn Féin have been very vocal about being excluded from Government formation talks. How do you think the next couple of years in Irish politics will play out? Will Sinn Féin's growth continue? Or has this been a lost opportunity to get into power?
I don't see it as a lost opportunity for Sinn Fein. FF and FG have spent years trying to keep SF out of power – it's a bit like trying to stop the tide from coming in.
Their position is no longer credible in the eyes of the public and what makes this more interesting is the public are so engaged in politics at present and they can see the desperation with these two parties.
I am a firm believer in having a right and left divide in the political system. I would hate to see SF in Government with FF or FG.
I would love to see our party leading an alternative left Government and give the public an alternative choice. I believe we are living in historical times and it's great to be able to watch how we have forced FF and FG in together.
Who do you consider as the greatest Laois person of all time?
The presentation Sisters who done fantastic work in our community for years.
In particular the nuns that lived and worked with the residents in O'Moore Place. They were great and unfortunately didn't really get the publicly for their great work. Sr Paula, Sr Mary, Sr Margaret, Sr Kathleen and many others come to mind.
What four people – dead or alive – would you invite to a dinner party?
Luke Kelly, Mary Lou McDonald, Brendan Grace and the geat Mary Coughlan.
SEE ALSO – Check out more interviews from the 'My Life in Politics' series here