Sarah Walsh is the lady behind Miscellany Cakes which has been part of the streetscape in Portlaoise for over a year now.
I was lucky enough to have bumped into Sarah back in 2018 before the doors had opened and even luckier to get to sample what was to come from Miscellany Cakes.
Having grown up in Dublin and with a background in finance, Sarah is now happily and creatively baking and supplying cakes from a unit that has family and retail history.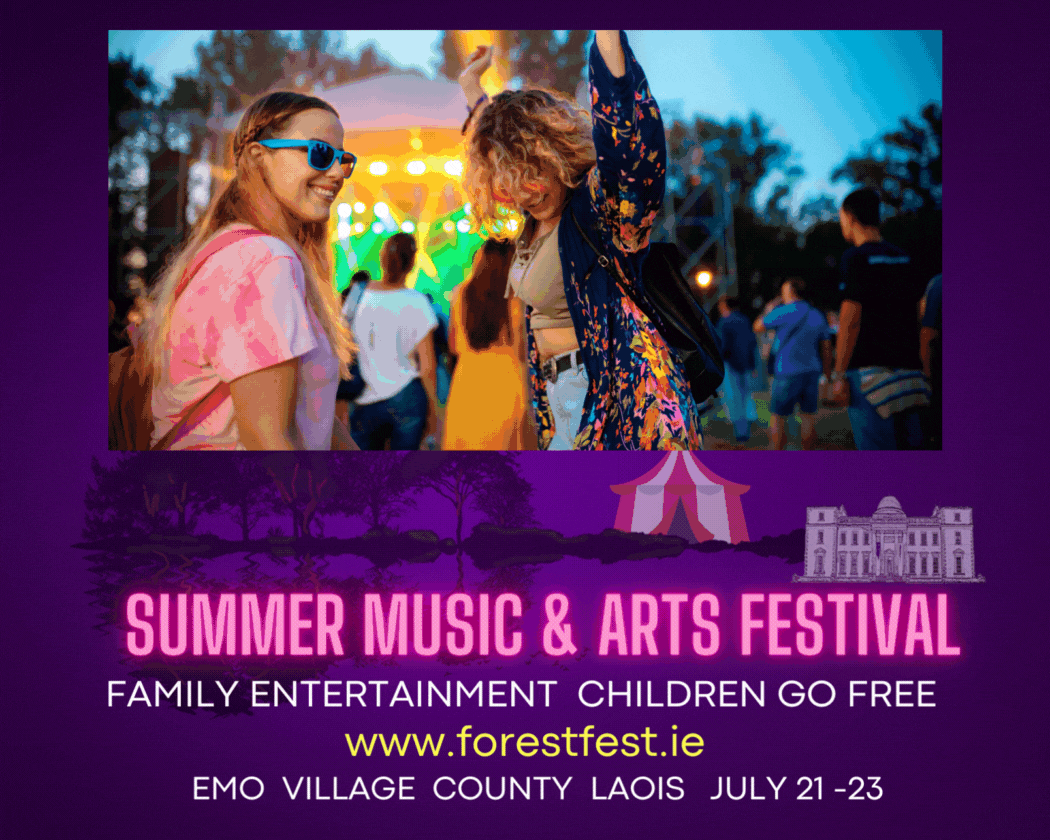 There are many that will remember it's previous guises as O'Sullivan's and subsequently Miscellany gift shop with the former owned and run by Sarah's grandparents while the gift shop belonged to Sarah's aunt Molly.
With Miscellany once again over the door, we caught up with the new, very talented occupant , to find out a little bit more.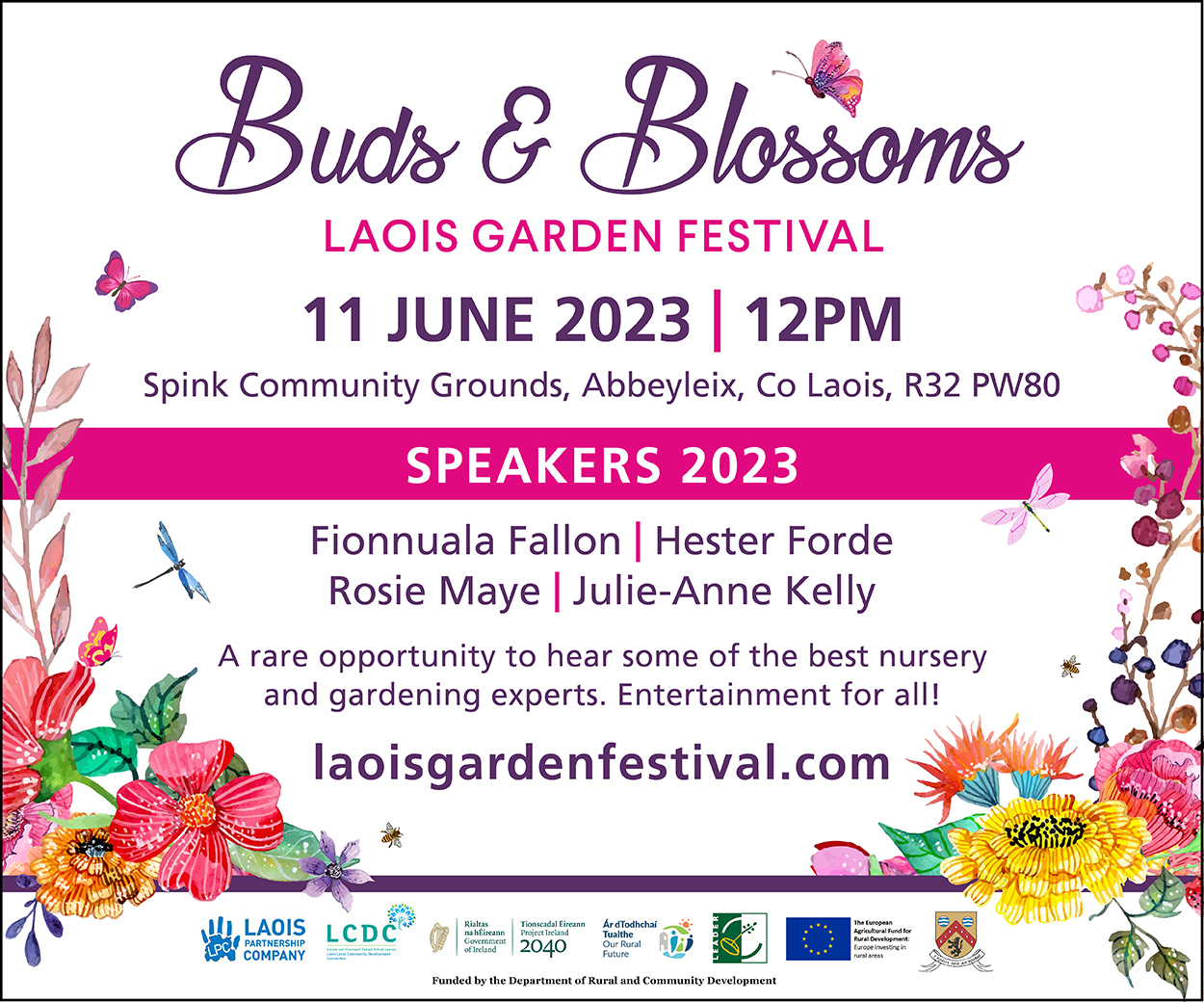 So, tell us a little bit about Miscellany Cakes, where you are based,specialties etc?
Miscellany Cakes is situated at 56 Main Street Portlaoise where the focus is on making one of a kind, handmade, high quality cakes for weddings and special occasions. 
Sugar flower decorations are my specialty!   
Even more importantly, tell us a little about the lady behind the business – yourself and your own background?
I grew up in Dublin and have six brothers and sisters, so home cooking and baking were always a feature in our home.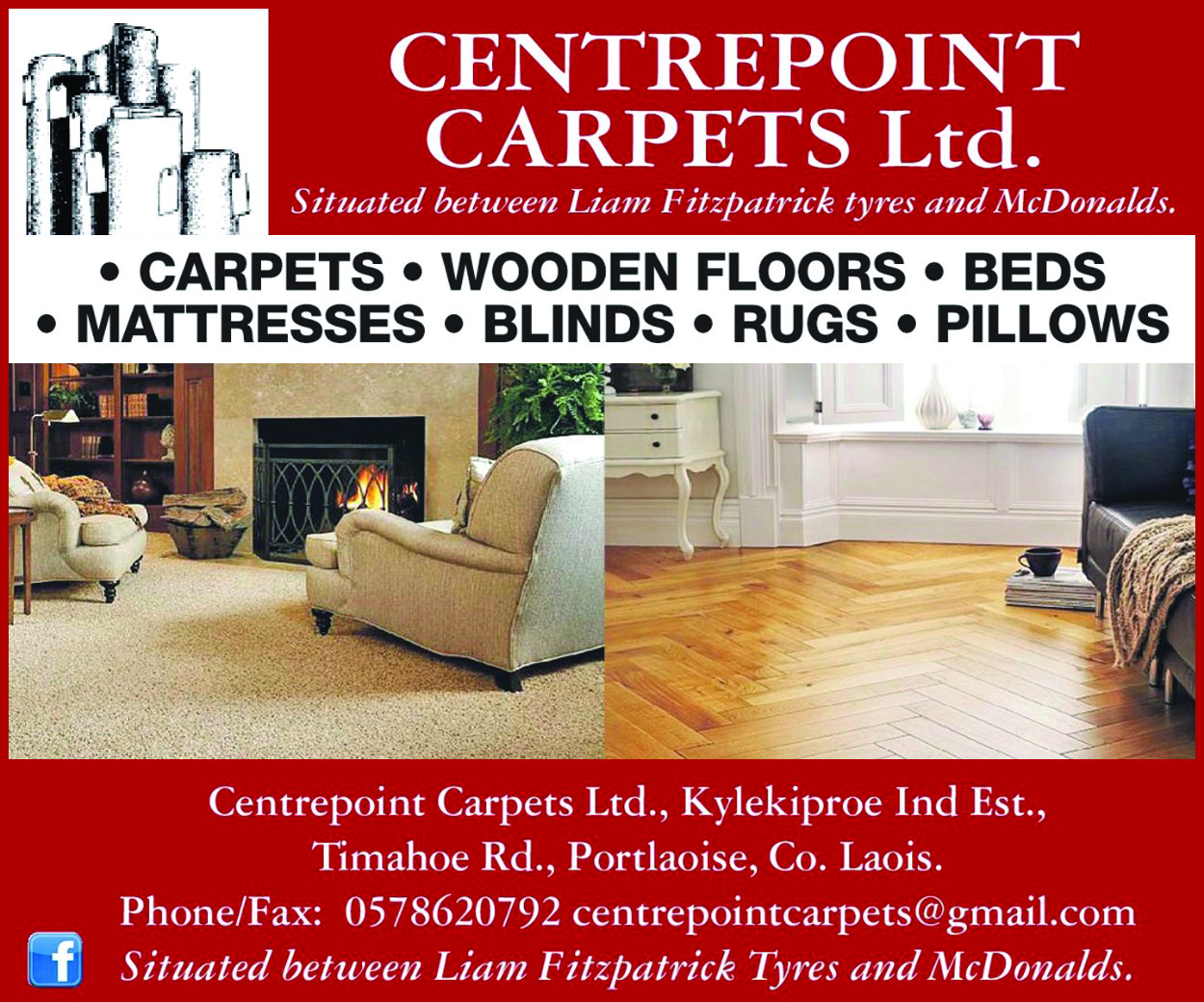 Between my Mum's famous scones and my Granny's yummy apple tarts I learned to love baking from a young age. 
Homemade butterfly buns and fairy cakes were the style back then!!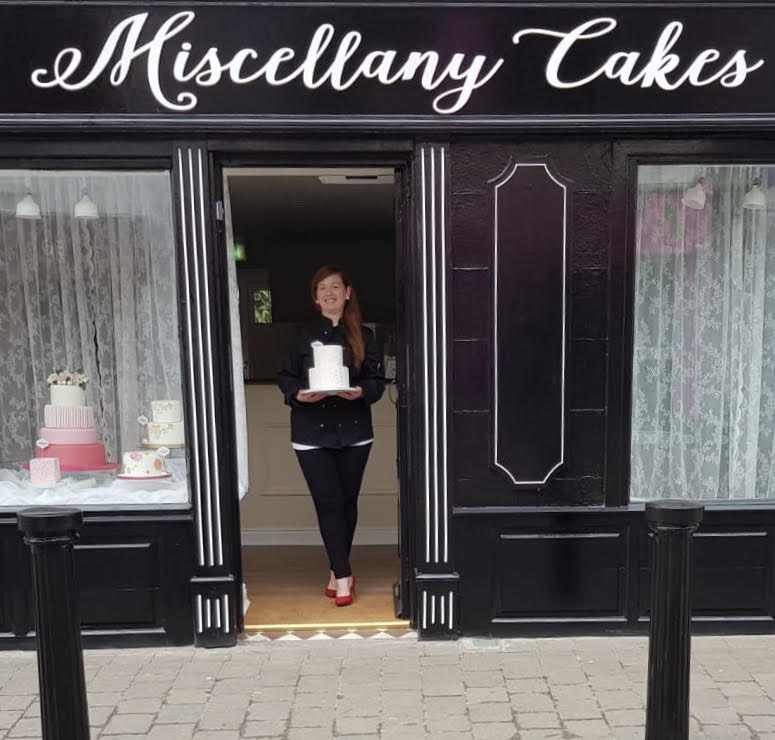 Your line of work wasn't always of the sweet variety … tell us about the role you held in your previous life/the industry you worked in?
My career background is in Financial Services. 
I started as a teller in AIB and worked various roles in the bank before being promoted to management level.
I also studied part time to achieve my degree and then moved to Goodbody Stockbrokers where I worked as a business analyst!
So yeah, it was a bit different to baking!!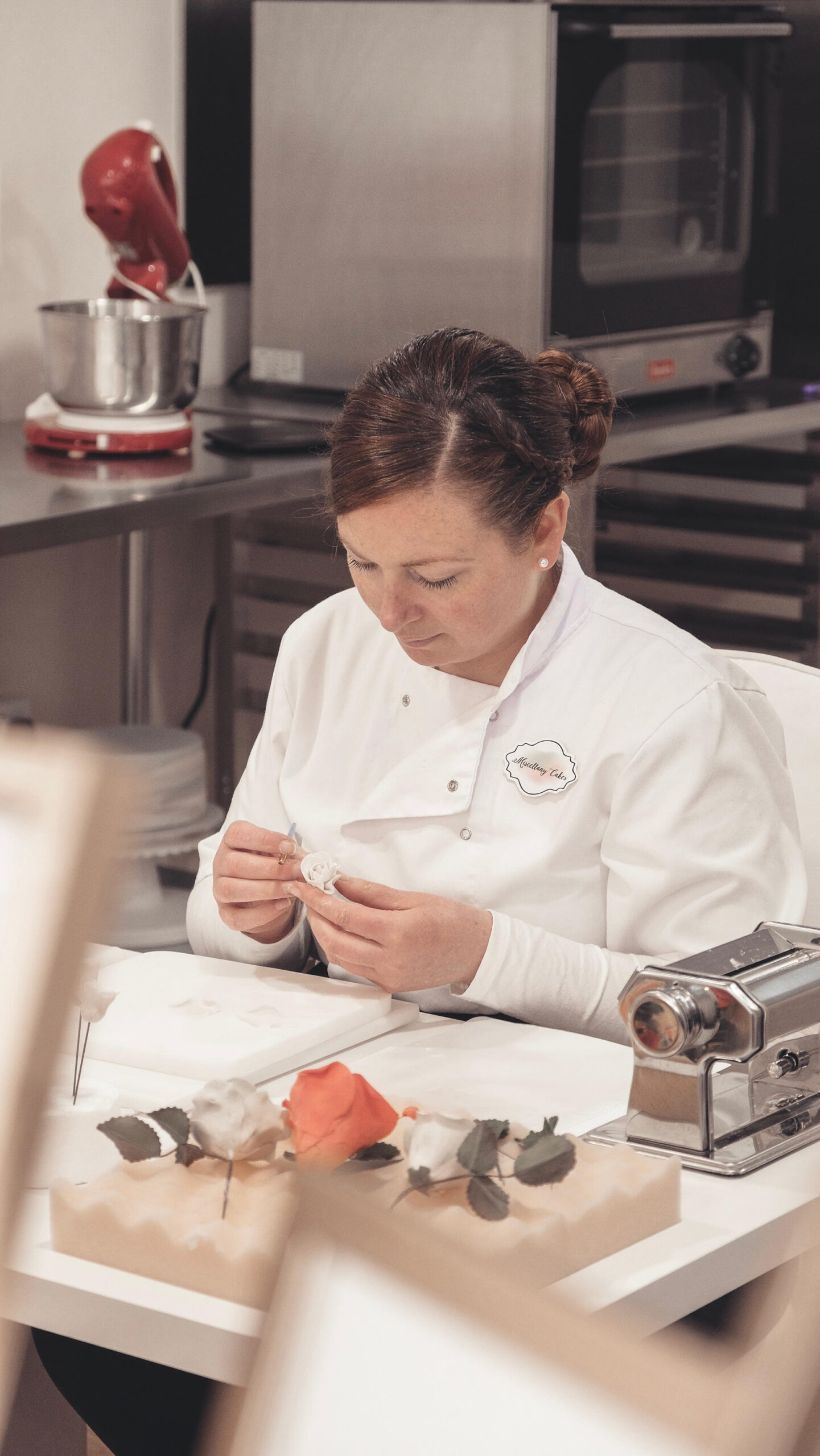 What prompted the change to the art of creating beautiful, edible delights?
Well my first ever creative cake was for my twin nephews first birthday – I wanted to make them something special, so that sparked my interest in cake decorating. 
My passion grew and as a hobby baker I made cakes for family and friends for a few years before I took the leap to resign from my 'good pensionable job'!! 
There's a strong line of entrepreneurs in both my parent's families, so I think in some way I was always destined to be self employed!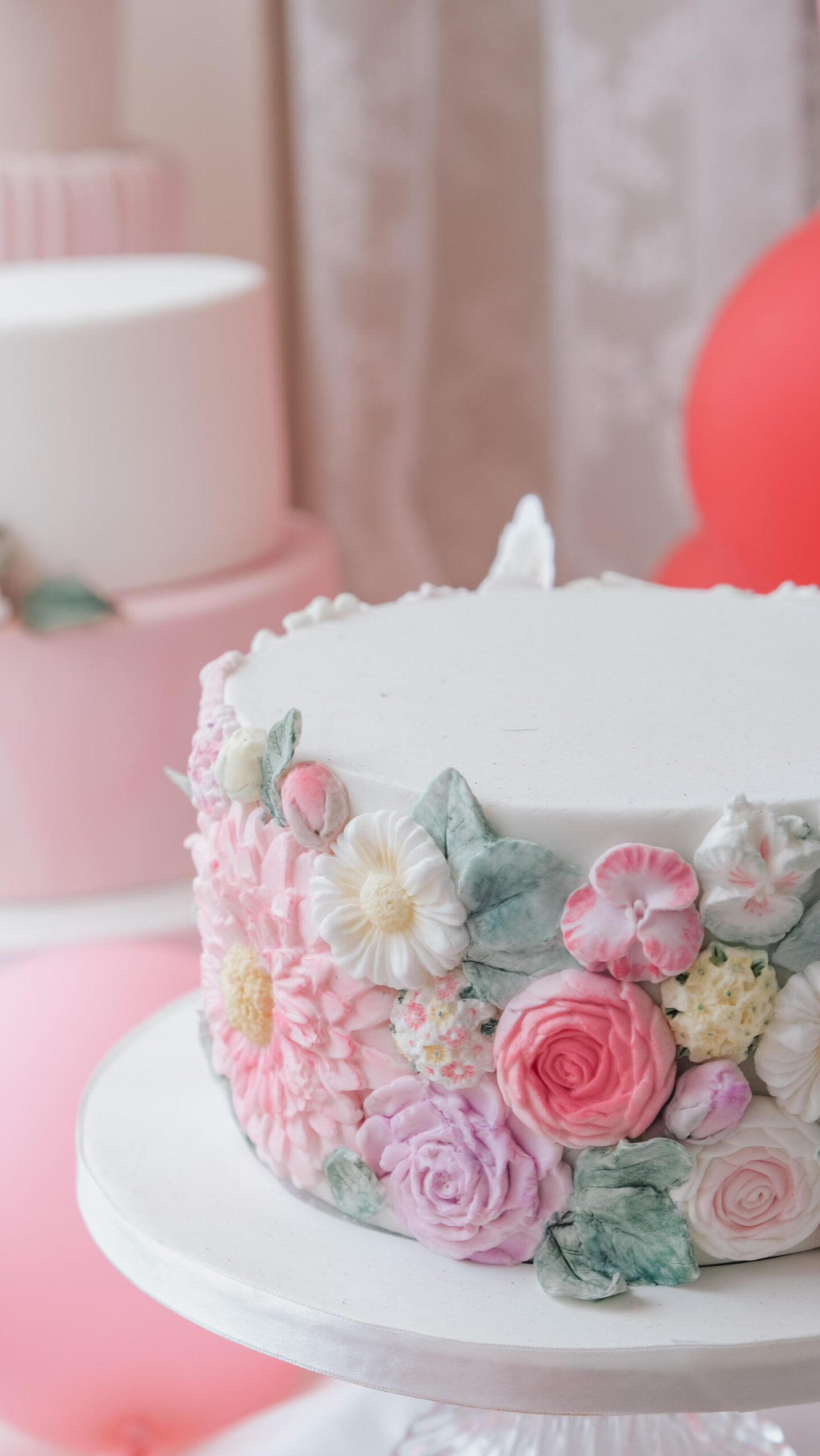 Many of us like to dabble in cake creation at home but professional training is another thing altogether … where did you learn your craft?
I knew that investing in professional training would make a world of difference to my cakes, especially to make a career from doing what I love. 
So I researched intensive courses in London, Paris and New York before I decided on the Bonnie Gordon College of Confectionary Arts in Toronto. 
I learned fantastic skills from renowned pastry chefs and that's also where my love of sugarflowers was born!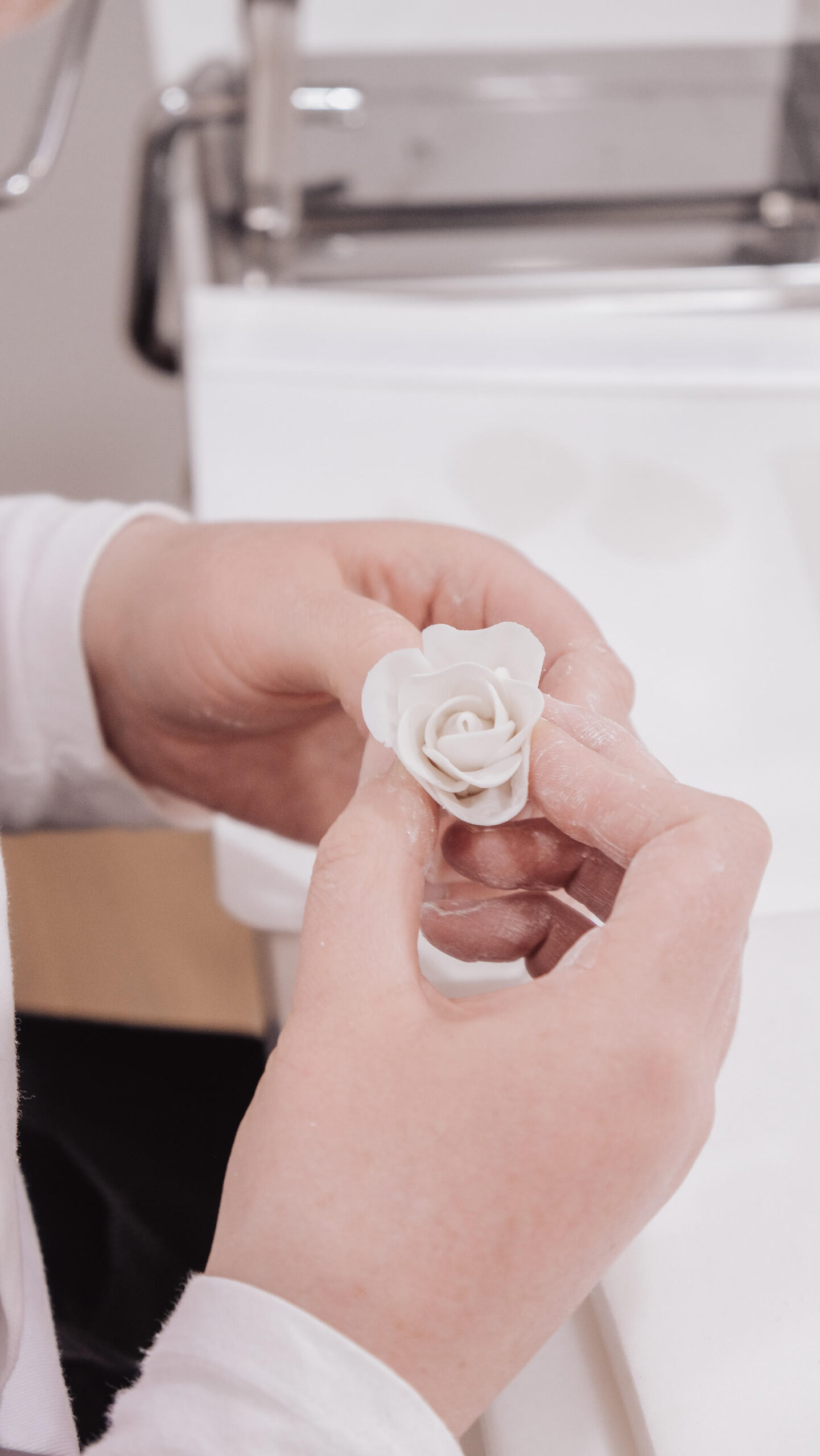 One of the masters of sugarflowers and the king of wedding cakes is Ron Ben Israel in New York and I was really fortunate to get an internship with him for three months after I graduated. 
That was an amazing experience too!
How did you end up in Portlaoise?
Portlaoise is my Mum's hometown and somewhere I often visited growing up since my Granny lived here. 
She was a special lady and I loved to spend time with her and we also got to 'play shop' in my aunts gift shop too which was always a treat!!
The building that Miscellany Cakes occupies has history and inspired your business name…fill us in on that.
Yes I'm very proud of the family history here – my grandparents bought the place in 1951 when they moved from Abbeyleix. 
They ran O'Sullivans for nearly 30 years where they sold groceries, toys and sweets and they had an ice cream parlour which a lot of people in the town still fondly remember!
My aunt Mary (Molly) O'Sullivan started her business in the late 70's and sold beautiful cards, crafts and gifts in her shop that was called Miscellany.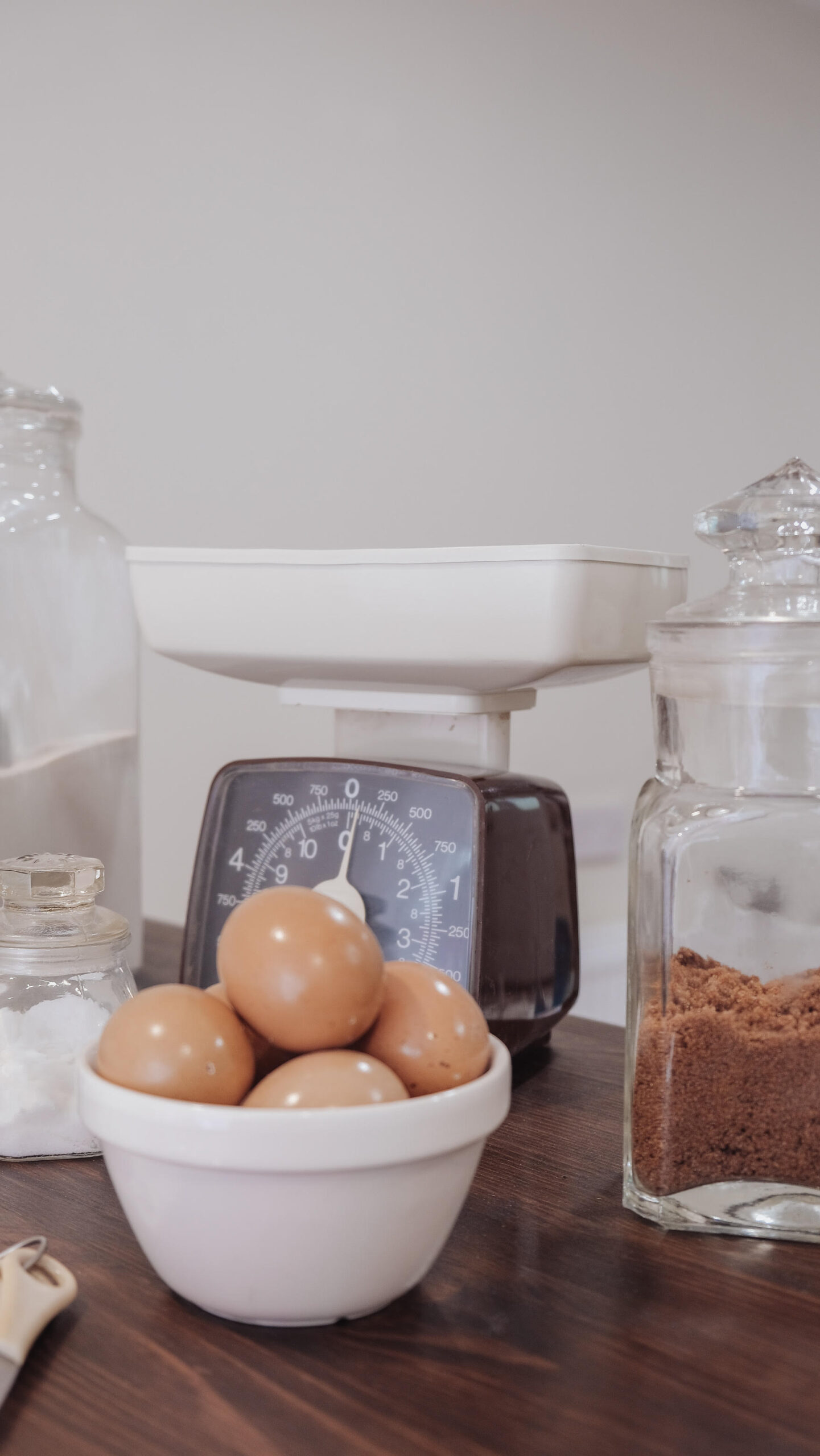 She was a great advocate of the arts and loved the RTE radio show 'Sunday Miscellany' so that's where the name came from. 
Molly was a great inspiration to me, so to continue the name is both a nod to her and the family legacy.  
What's your favourite aspect of the work you do?
Sugar flower decorations are my absolute favourite to make and I relish in the intricate delicate techniques that bring them to life.
It's time consuming and takes patience but I absolutely love it!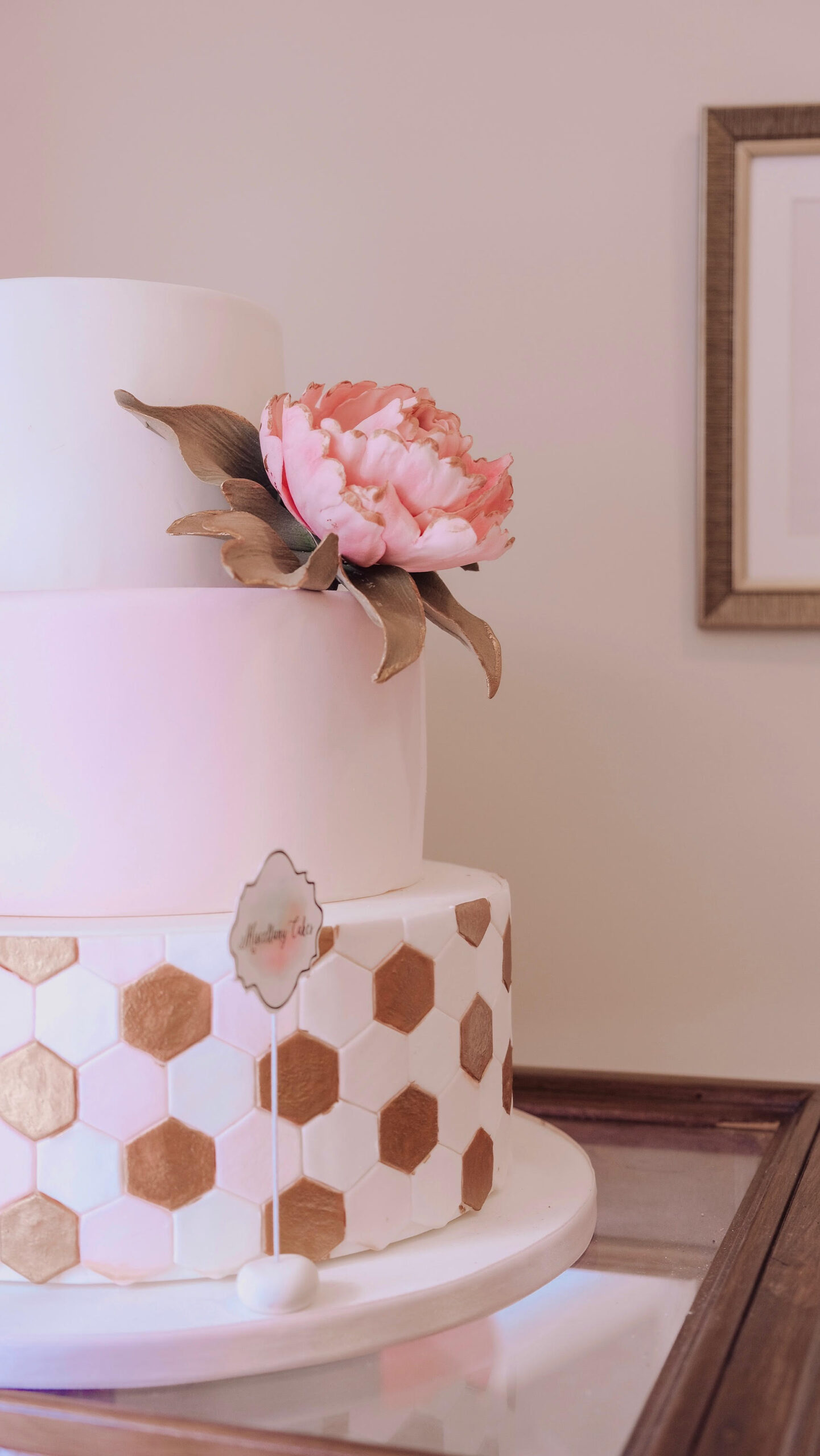 You celebrated one year in business as Covid-19 landed on our doorsteps … how have you found the whole experience both professionally and personally?
I think whoever coined the term 'coronacoaster' got it spot on!
You're loving your little lockdown bubble one minute and then weepy with anxiety the next!! 
Some days I was delighted to have the time to be creative.
I worked on new wedding cakes designs and new recipes to offer more gluten free and vegan cakes. 
Other days it just felt like being in a twilight zone!!! 
Pre-Covid I had a great party planned to celebrate one year in business but in the end the party consisted of decorating the shop window and a glass of bubbles enjoyed over Zoom!
It was a special day for me so I was happy to mark it all the same.
What has been the highlight of your first year in business?
I don't have to think about this one – it was just magical to see one of my wedding cakes in the glossy pages of RSVP magazine in January. 
And I was thrilled to design and make the wedding cake for Grainne Seoige and her husband Leon Jordaan when they got married at the end of December. 
It was a beautifully bespoke design that encompassed lots of significant details of their relationship, while also featuring the current trend of metallics on wedding cakes.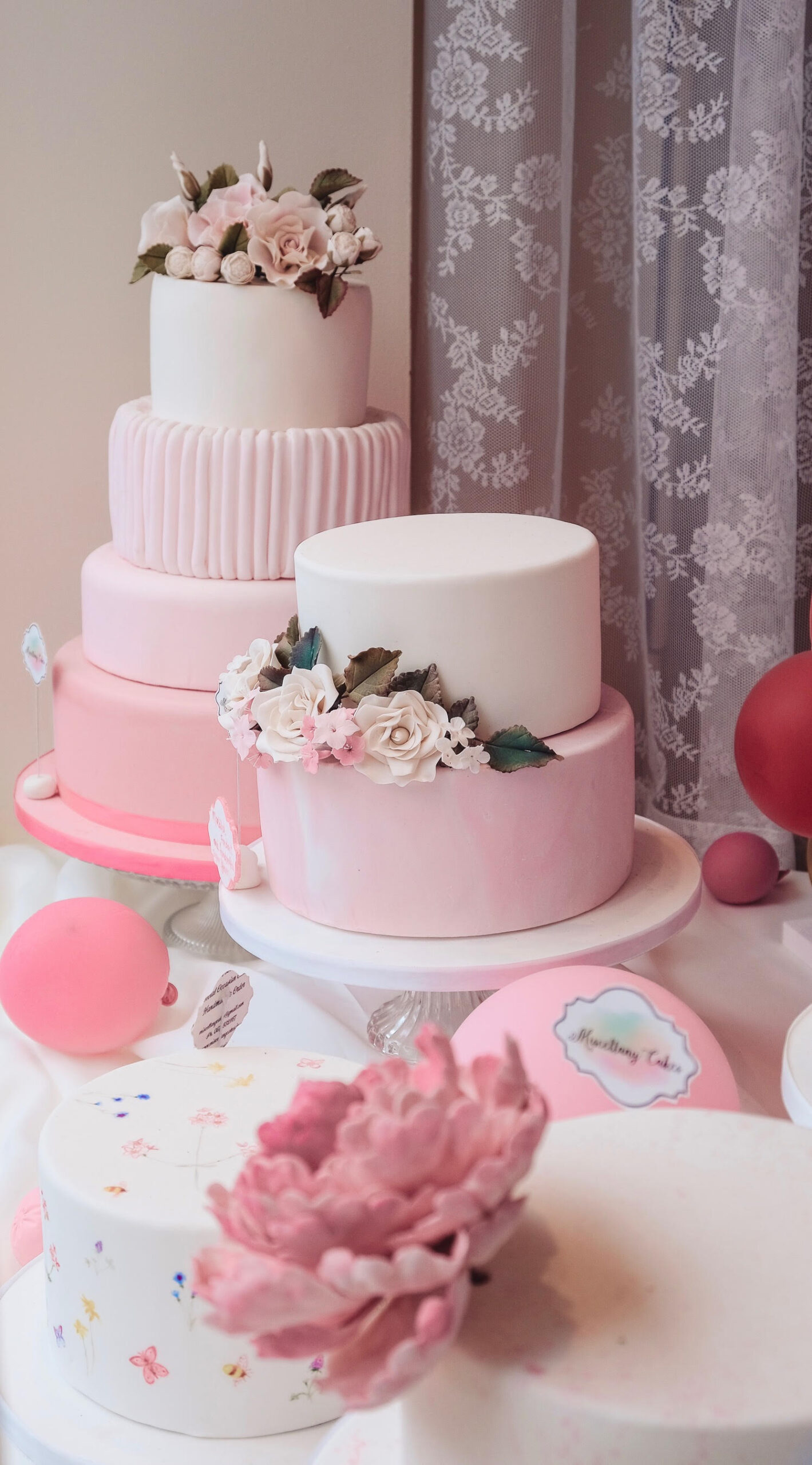 What's the current trend in celebration/wedding cakes – is the traditional fruit cake a thing of the past? 
I still get the occasional request for a traditional fruit cake but not that often, no!!
I make a variety of sponge cakes that are layered with swiss meringue buttercream which is deliciously light and silky in texture. 
I find the classics are the most popular flavours for weddings – my vanilla cake with fresh strawberry puree, my lemon sponge with handmade lemon curd and chocolate of course!!
You're given full creative control to create a celebration cake – what style/flavours would you choose? 
Well flavour wise I much prefer my customers to choose! 
I like to make sure the flavour is one they'll love since their enjoyment of the cake is the best part for me. 
In terms of the design, I take inspiration from what's personal to the celebrant, like a hobby or job, something that makes the cake really unique to them. 
Or sometimes the party will have a theme or a colour scheme and I take it from there!
I love to see people's faces when they come to collect their cakes and it's often what makes the hours of work worth it for me!
You've offered classes in sugarcraft at Miscellany Cakes…did you enjoy the role of teacher? 
Yes I've loved teaching others who want to learn the craft! 
It's really enjoyable for me to see people develop from complete beginner at the start of class to completing their own sugar flowers to take home with pride at the end!
I had been hosting classes in my shop so I hope to get back to that again soon.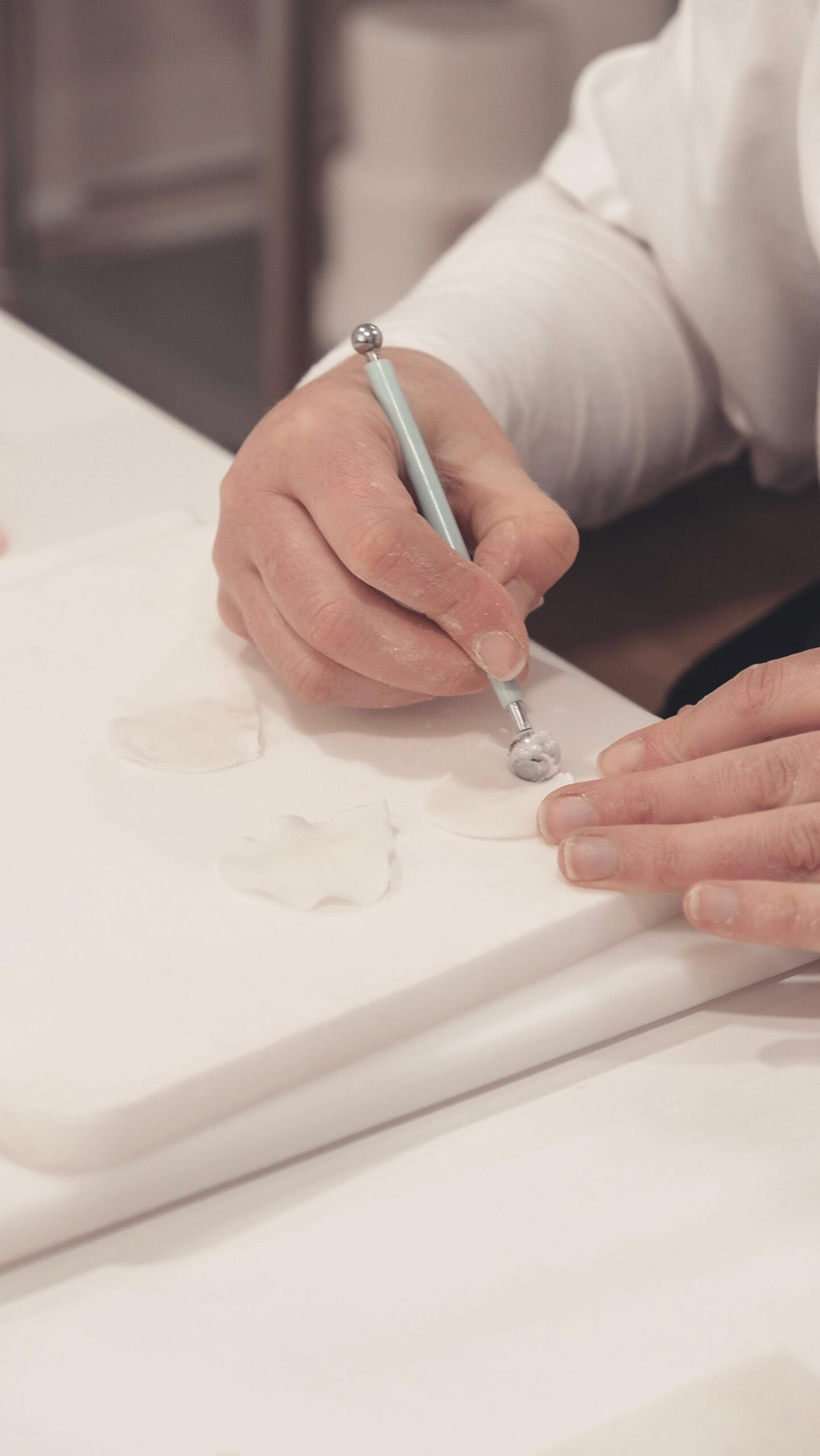 Dietary requirements always have to be considered including in times of celebration – do you find many requests for gluten free or vegan options? 
I agree – we all deserve a good celebration cake!!
It requires extra work to perfect recipes and segregate baking for dietary requirements, but I'm delighted to do it. 
There's definitely a growing need for Gluten free options.  I've just started to offer vegan cakes and they've certainly got a great response so far. 
Creative baking is an entire world and industry in itself…do you have people you admire or that inspire you within the industry?
It really is a whole other world!  And becoming so popular in Ireland too which is great.
I've mentioned him already but Ron Ben Israel is internationally renowned for his stunning (and often seven or eight tiers tall!) wedding cakes. 
Two of my former tutors and cake designers are also amazing for inspiration, they are Susan Trianos (Learn to Cake) and Nadia Collela (Nadia & Co) both Toronto based. 
I could name so many here, the list is endless!  I really admire the ethereal work of american cake designer Maggie Austin and an Irish wedding cake designer who makes stunning sugar flowers is Suzanne Brady of Cove Cake Design.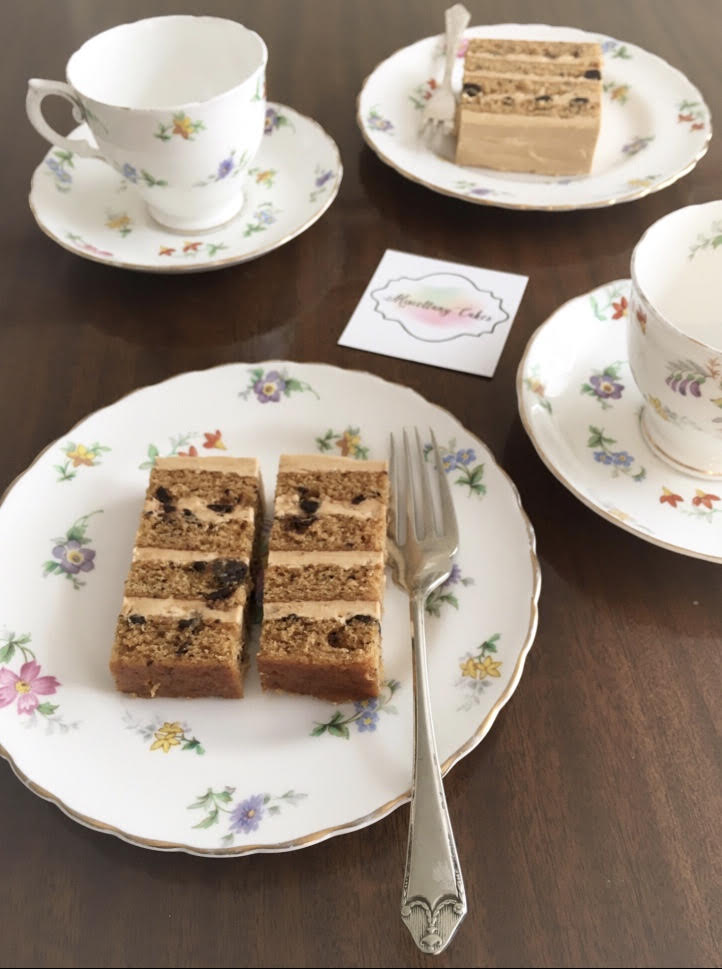 What does the future look like for Miscellany Cakes?
It's full of delicious cakes that are a feast for your eyes as well as your taste buds!!
I'm really looking forward to get back to making wedding cakes – it's just lovely to be a small but important part of a couple's special day! 
And I can't wait to start hosting classes again soon too! 
Just for fun…
Tea or Coffee? Coffee – no contest!
City break or country escape? Country escape
Favourite book? The Seven Sisters series by Irish author Lucinda Riley
SEE ALSO – Croft Alley owner Gale Watchorne on setting up in Laois, naming her business and necessary reinvention
SEE ALSO – An open letter from LaoisToday: Think local, support local and #LoveLaois as businesses open their doors again