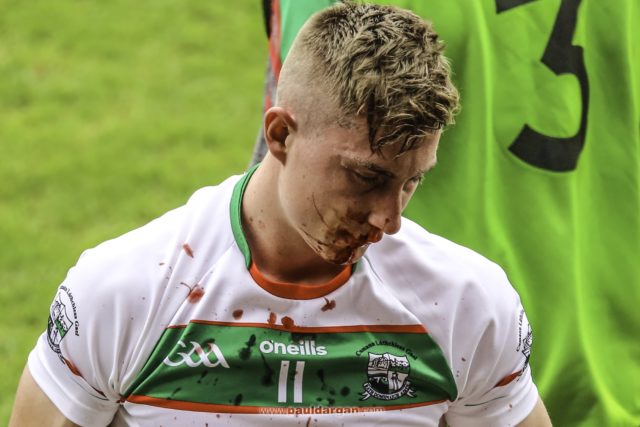 On the first Sunday in October, Camross retained the Laois Shopping Centre SHC title becoming the first club to do back-to-backs since Castletown in 2003 and the first Camross side since 1993-1994. 
But the game was only one element of it all as a 25th minute incident that led to a serious facial injury to Rathdowney-Errill's Ross King kicked off a series of controversial events in a story that just kept on developing. It was one that got uglier and more bitter as time went on – and as 2018 draws to a close, the fallout from it all is still very much evident on the club and county scene.
King continues to receive dental treatment to two teeth knocked backwards from the blow.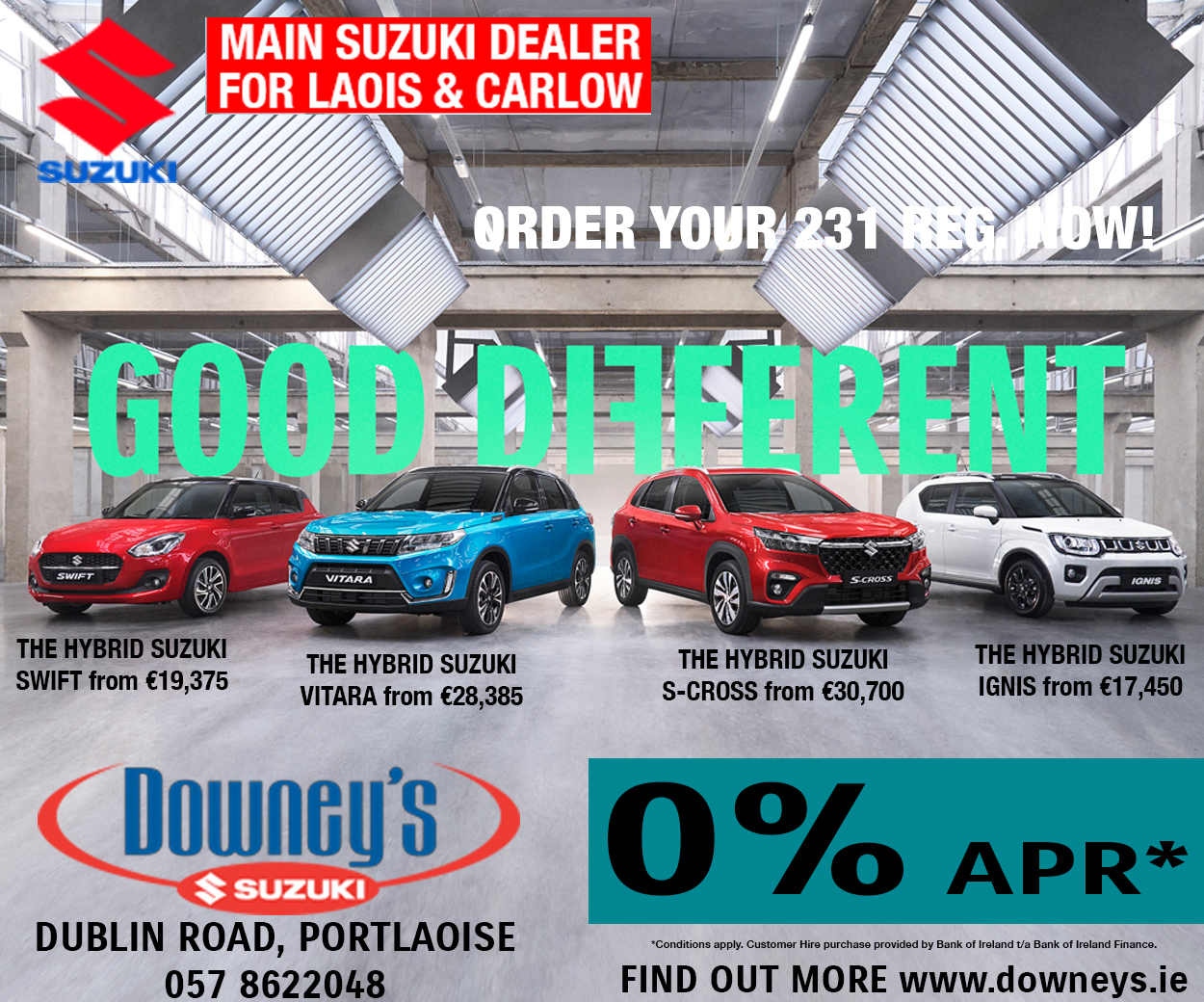 It was their 26th title in total and a significant achievement that saw them claim the league and championship double for the second year running. Read our match report of that game here. 
---
In the immediate aftermath of the game, Rathdowney-Errill manager John Delaney hit out at the refereeing decision that saw no red card handed out for the King incident.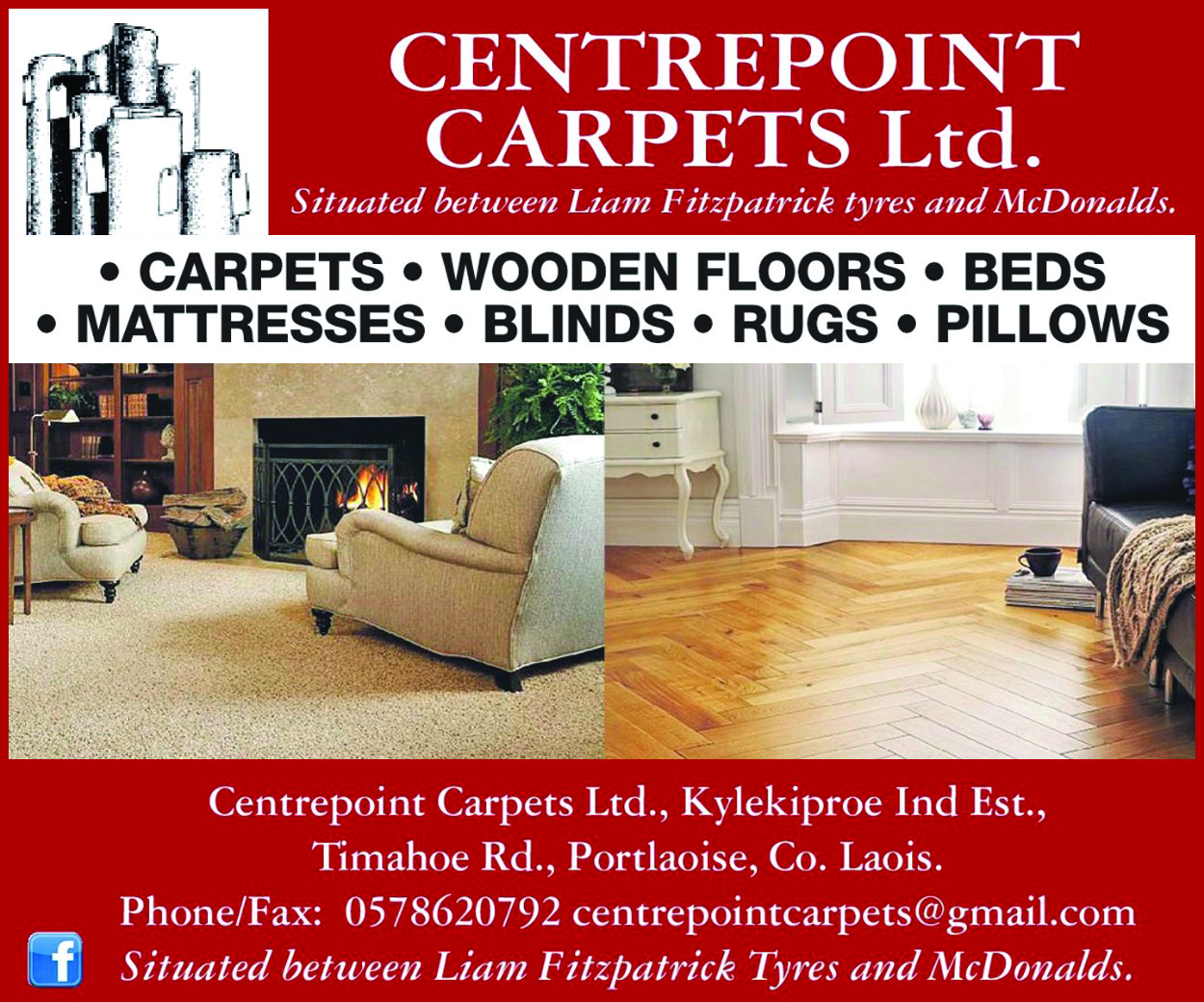 At the time Rathdowney-Errill led 0-8 to 0-5 but lost King to injury following that skirmish while midfielder Shane Dollard was forced off with a groin problem at the same time.
"To be honest, I'm devastated," said John Delaney outside a deathly quiet dressing room after the game. "County finals are just for winning."
Addressing the controversy after the game, Delaney said it was "absolute disgrace what happened today – if that's allowed to happen in Laois hurling, I thought those days were over".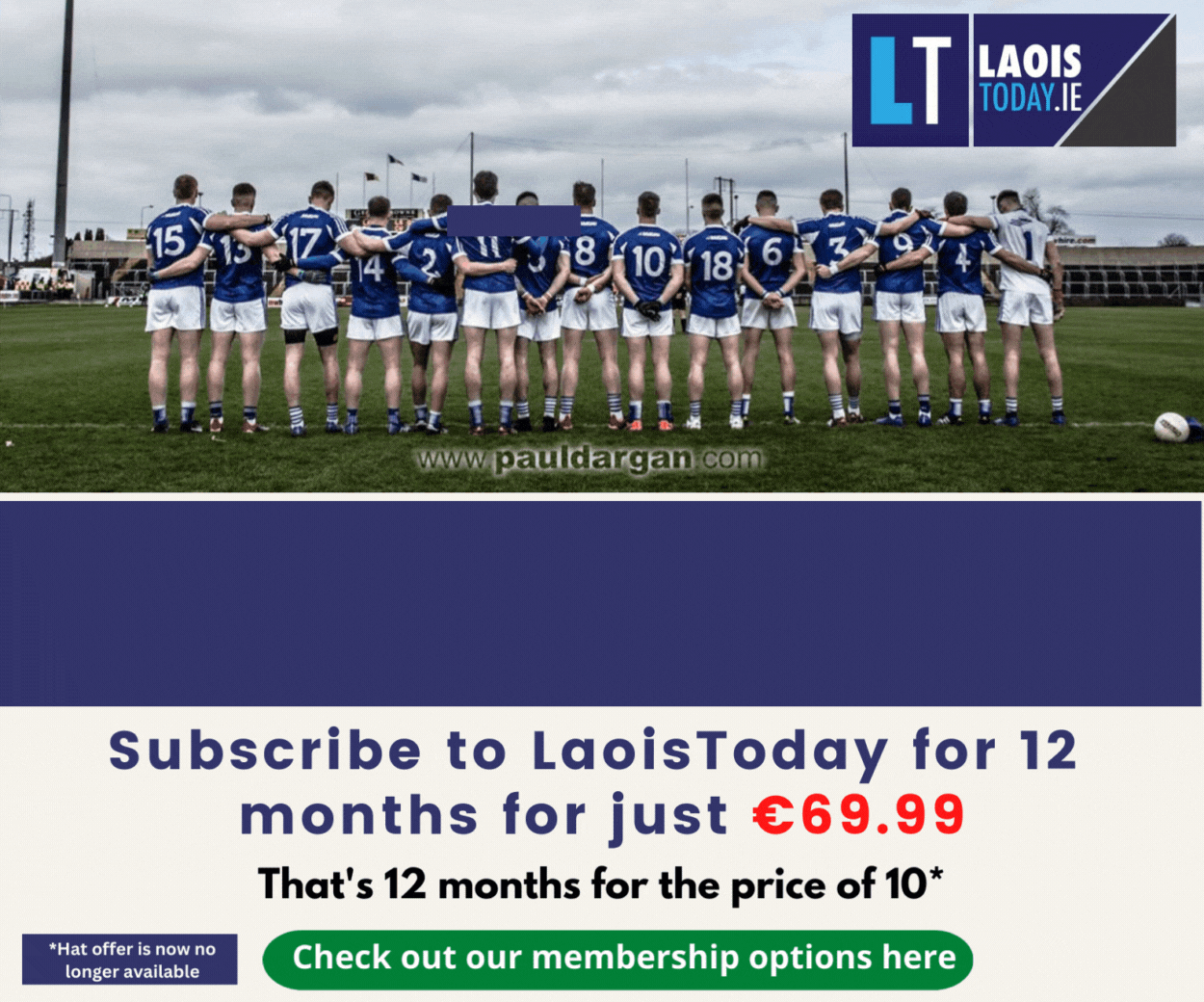 "I'm not going to go too much into it because I'm afraid what I'd say," he added. "That shouldn't be allowed to happen.
"It turned the game. In fairness Camross got a few good scores in the second half against the wind and fair play to them."
Delaney said he spoke to the referee about the incident.
"He told me he didn't see it. But if he didn't see it why did give a yellow card? The linesman saw it and told him but he said he didn't see it.
"(But we) can't make excuses all about the one thing. Camross stood up like champions in the second half and won the game."
You can read the interview in full here.
---
The reaction to the whole incident was almost unprecedented for a county final controversy and by Tuesday evening/Wednesday morning slow-motion video footage emerged of the moment King sustained the injury. To some it cleared the Camross players of any wrong doing – others claimed it proved it was deliberate.
Around the same time, photos from the Camross celebrations started doing the rounds. One showed Darrell Dooley in a hard hat holding a hurley with the caption 'Tooth fairy does what he likes when he likes boom 26'. There was no suggestion that Dooley wrote the caption and it wasn't from his account. A second image then circulated of three Camross players, Dooley included, posing by showing exaggerated smiles. This one wasn't captioned.
---
A coupld of days later Laois GAA proposed a two-game ban for Camross hurler Darrell Dooley following the county final incident that left Rathdowney-Errill's Ross King with a serious facial injury.
The Laois County Board carried out an investigation into the incident and the CCC met on Thursday night.
Dooley was done for a Category 3 offence which leads to a minimum two-game suspension. A Category 3 offence in this regard, according to the rulebook, is for "striking with hurley, either with force or causing injury" or "attempting to strike with hurley, with force".
You can read the full report regarding that proposed suspension here
---

The saga was even discussed at a full meeting of Laois County Council.
Cathaoirleach John King – father of Ross – a poll topper at the last election and whose area also includes Camross, raised the issue as he proposed a meeting to discuss safety in hurling.
"We have to stamp out the troubles coming into the game. Otherwise we haven't any future for hurling in Laois," said Cllr King.
Cllrs Brendan Phelan from Rathdowney and Noel Tuohy from Portlaoise also spoke on the issue as did Laois's newest councillor, Pauline Madigan from Portlaoise, who addressed the images that went around on social media and said: "To see what happened was beyond disgraceful. Those that I have talked to have not found it one bit funny. You don't kick a man or woman when they're down."
---
A couple of days later, the Laois GAA Hearings Committee lifted Dooley's suspension.
It also emerged that referee Anthony Stapleton – from Rathdowney-Errill and a supporter of his club on the day – was given a four-week suspension following an incident at the game involving the match officials. He was involved in an altercation after full time with referee John O'Brien.
---
While social media commentary of the saga was boiling, the first time Ross King addressed the whole thing was in an interview with Shane Keegan in the Times Ireland newspaper.
The article was a 3,500-word question and answer style piece. Keegan, who has been wrting a column for the Times since he finished as Galway Utd manager, is a long-time friend and former soccer coach of King's.
King said that while he ran in to hit "the lad a shoulder", it was his view that it was an intentional blow. And he was particulalry strong in his views on the photos.
"To be honest, it was no surprise whatsoever to me. I just thought, this is the type of character you're dealing with. But it didn't bother me, I was emotionless to it because I wouldn't have expected anything different."
You can read the full interview on the Times Ireland website.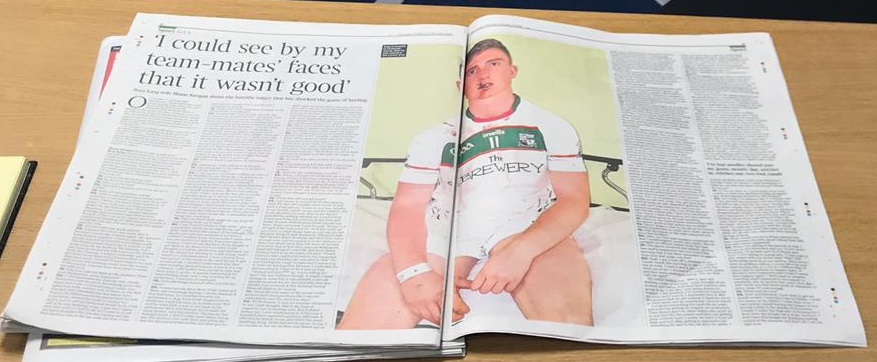 ---
Camross returned to action in early November after a month of drama. Darrell Dooley wasn't started and one of the other players in the social media images was left out of the side also having started in the county final. Neither were used as subs. The third player in the photo started the game, his first start since the 2017 county final.
Camross were 0-5 to 0-1 up early on but inspired by county player Conor McDonald, first-time Wexford champions Naomh Eanna of Gorey outscored Camross 2-8 to 0-2 leading up to half time to lead 3-10 to 1-8 at the break.
Camross battled on in the second half but Naomh Eanna always had enough in reserve and they won by five points in the end.
You can read the report of that game here. 
---
Monday, December 10 – Minutes of Hearing Committee made available at County Board meeting
At the Laois County Board meeting on Monday, December 10, minutes of the Laois GAA Hearings Committee meeting on October 19 were circulated to delegates.
They explained the decision not to imposes a suspension on Darrell Dooley: "The Committee makes a finding that the Infraction is NOT proved. No penalty is therefore imposed."
The minutes also stated that: "In reviewing the video footage (at normal, slow-motion and frame-by-frame speed) it was noted by the Hearings Committee Members that Ross King entered the 'melee' at speed (ie with momentum) and, in our opinion, clearly intent on shoulder-charging Darrell Dooley. We believe from viewing the video footage that Darrell Dooley saw Ross King approaching out of the corner of his eye and turned towards him.
"However, the Hearings Committee Members by majority decision were not satisfied that Darrell Dooley's actions or reactions in that specific instant amounted to 'striking with a hurley, either with force or causing injury'. On that basis our decision was made accordingly."
---
Having captained the Laois hurlers for the last two seasons, Ross King decides in December that he won't be re-joining the Laois panel under Eddie Brennan.
Eddie Brennan confirms the news to LaoisToday and in a later interview following the Walsh Cup loss to Carlow, he spoke generally about players not wishing to play for the county.
"It's something I just do not get. I just can't understand why lads would not want to hurl for their county.
"To me if you excel with your club, there should be a drive and a grá to do that and I think it's something that, I suppose I said it from the start when I came in here, I think it's something that has to be challenged a little bit.
"I dunno, that frustrates me. I said to the lads, anyone I spoke to, there was no gun to anyone's head, there was certainly going to be no pressure from my end of things. I don't think anyone should be begged to come in and play for their county.
Almost three months on from the incident King continues to receive ongoing dental treatment.
Camross, meanwhile, will go for three-in-a-row in 2019 – something the club haven't achieved since they did the five-in-a-row from 1976 to 1980.
SEE ALSO – Leinster success in 1996 a standount Camross memory