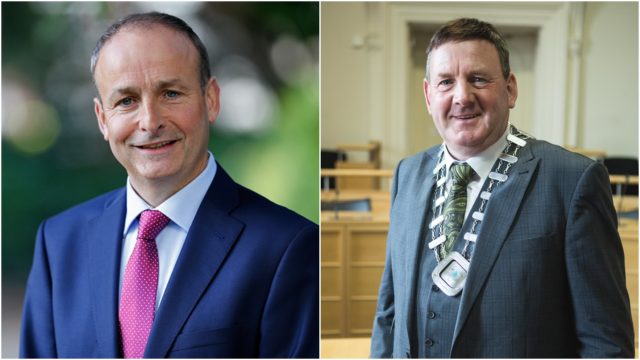 A local Fianna Fáil councillor is to throw his name in the hat to represent the party in May's European Elections in the new Ireland South constituency.
Cllr Eddie Fitzpatrick, who is from Cloneyhurke just across the Laois border outside Portarlington and a member of Offaly County Council for the Edenderry District, confirmed to LaoisToday that he is to let his name go forward to the Fianna Fáil Selection Convention which is being held next month.
"The Laois-Offaly constituency is now part of the Ireland South Constituency and with all other Fianna Fáil Candidates located in the south I feel there is an opportunity for the Midland region of this new constituency to first of all select a candidate to represent this region and have balanced representation across this huge constituency," said Cllr Fitzpatrick in a statement issued this afternoon.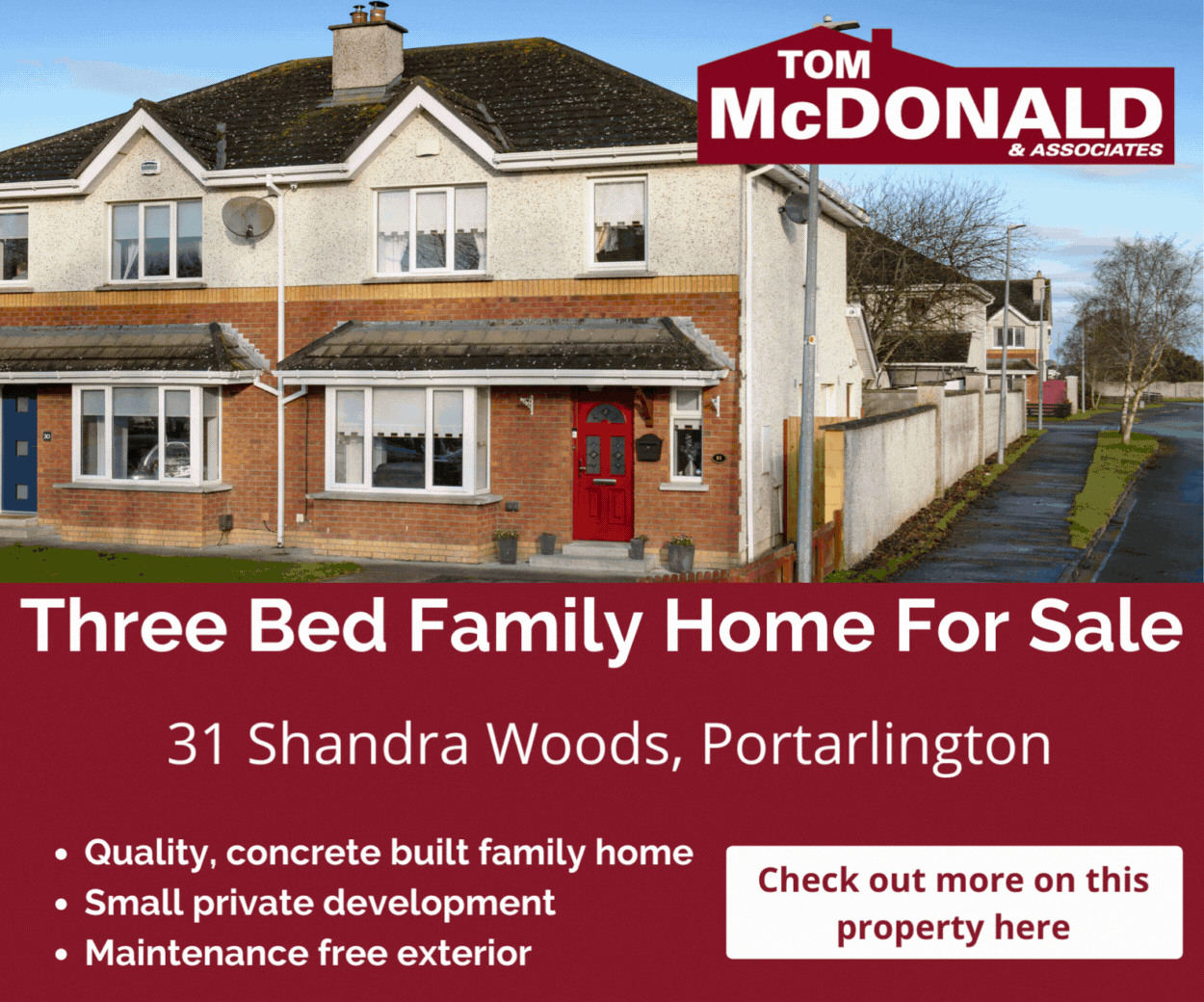 Cllr Fitzpatrick was a General Election candidate for the party in 2016 in Offaly (when Laois and Offaly were separate constituencies) and was beaten by just 170 votes to the final seat by Sinn Féin's Carol Nolan.
Mr Fitzpatrick holds the distinction of being elected to Offaly County Council as a Progressive Democrat in 2004, an independent in 2009 and for Fianna Fáil in 2014. He was Cathaoirleach of Offaly County Council in 2016-2017.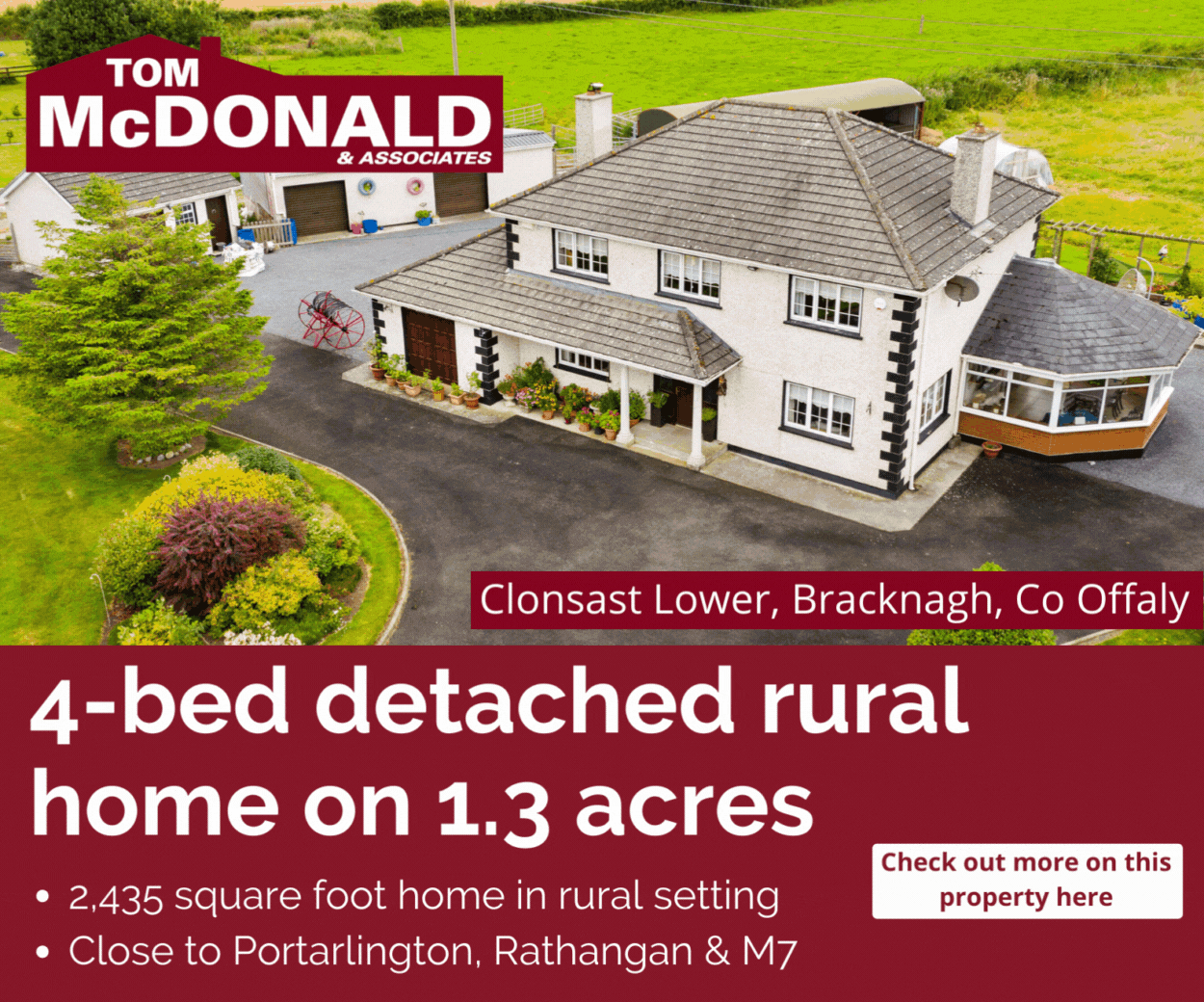 The changing of the boundaries meant that Laois and Offaly have since re-united but Portarlington, Killenard and Ballybrittas have all been moved to Kildare South, something which surely played into Fianna Fáil's decision not to put Cllr Fitzpatrick onto the ticket for the next General Election, instead opting for Cllr Peter Ormond to be Barry Cowen's running mate in Offaly.
Deputy Sean Fleming and Cllr Pauline Madigan will be on the ticket for Fianna Fáil in Laois.
There have also been changes to the constituencies for European Election purposes. For the last five years, Laois and Offaly were part of the four-seat Midlands North West, a constituency that elected Luke 'Ming' Flanagan (Independent), Mairead McGuinness (Fine Gael), Matt Carthy (Sinn Fein) and Marian Harkin (Independent).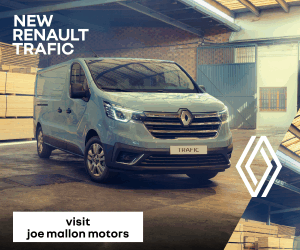 But both counties have now moved to Ireland South, a five-seat constituency which consists of the six Munster counties plus Laois, Offaly, Wexford, Wicklow, Kilkenny and Carlow.
Brian Crowley, previously of Fianna Fail but recently an independent, isn't seeking re-election on health grounds while the sitting MEPs are Sean Kelly and Deirdre Clune (Fine Gael) and Liadh ni Riada (Sinn Féin). Ireland will see their representation in Brussels increase by two due to Britain's withdrawal from Europe.
Brian Crowley's departure from Fianna Fáil has meant that the party have had no representation in Europe.
Among those that Eddie Fitzpatrick is likely to be up against are Billy Kelliher, Seamus McGrath and Jason Fitzgerald (all from Cork) and Malcolm Byrne from Wexford.
Billy Kelliher is a current TD of 27 years and is going against the wishes of party leader Michael Martin by opting to run for Europe. Martin's preference is for sitting TDs not to go for Europe in a bid to keep their Dáil representation intact.
In Kelliher's case, he was a poll topper in Cork North-Central and it was the party's preference that he run in the General Election again with the aim of bringing in a second candidate there.
Seamus McGrath is a city councillor in Cork and brother of TD Michael McGrath while Malcolm Byrne is a councillor in Wexford and Jason Fitzgerald was a Renua candidate in the 2016 General Election. He attended and spoke at Fianna Fail selection conventions in Laois late last year.
It's not yet clear if the party will opt to split the constituency in two in terms of how they select their candidates – eg they could ensure that they have at least one candidate in Leinster and Munster.
Laois-Offaly Fine Gael TD Marcella Corcoran-Kennedy announced last week that she will contest the Fine Gael convention next Sunday in Clonmel.
Should a sitting TD be elected to Europe then a by-election would have to be called – unless a General Election came first. If Marcella Corcoran-Kennedy were elected and a by-election called, it would be the first in Laois-Offaly since 1984 when Brian Cowen won the seat left vacant following the death of his father Ber.
This year's European Elections take place on Friday, May 24, the same day as the Local Elections.
SEE ALSO – Local woman proud to open new salon in Portarlington