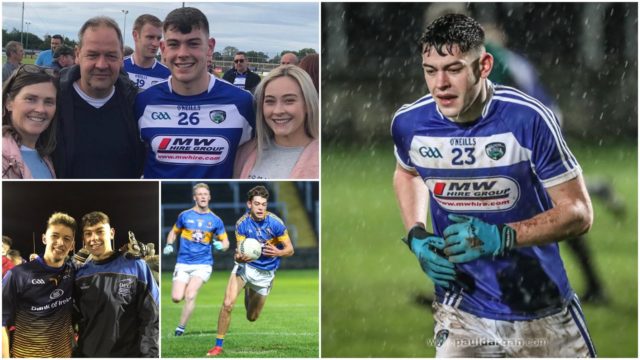 O'Dempsey's and Laois footballer Mark Barry was announced as the worthy recipient of 'Sports Star of the Month' award for February yesterday.
Under normal circumstances, Mark would've received his award from Tommy Buggy of Property Partners Buggy in his premises last month but unfortunately Coronavirus got in the way of that for now.
The 19-year-old forward enjoyed a brilliant month of sporting success and he spoke to LaoisToday about how it all unfolded.
From battling the bitter cold against Cavan, to reliving his Emo Celtic soccer days to down Westmeath in a penalty shoot-out.
Barry also speaks about how he and his teammates are attempting to keep fit in the Coronavirus lockdown – as well as plans for O'Dempsey's big Do It For Dan fundraiser this weekend.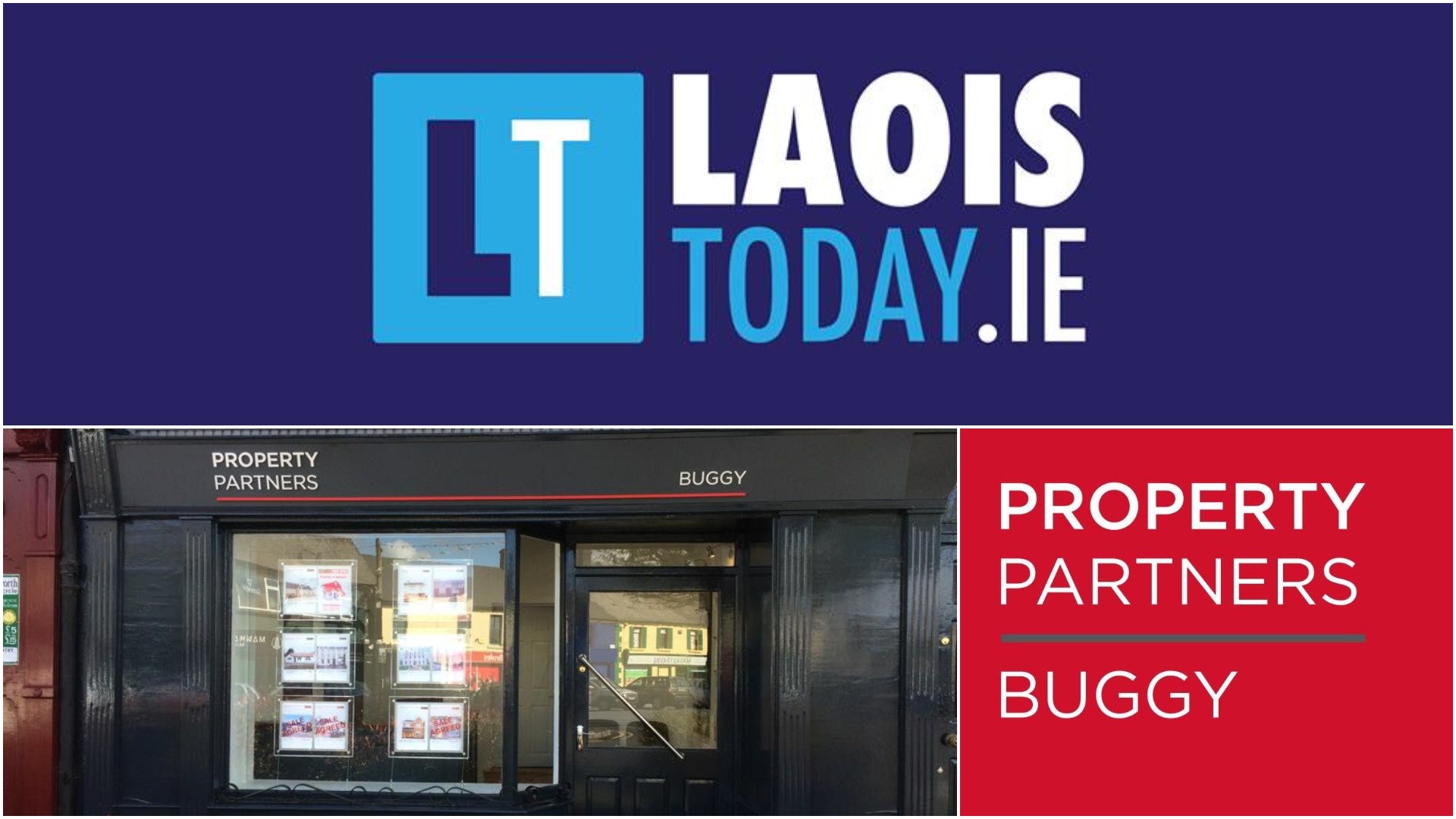 But before all of that, we go back to the start of February where Mark had just collected a Sigerson Cup winning medal with DCU.
However, he was disappointed because he didn't play in the final against IT Carlow. Nevertheless, Barry put that to one side by kicking seven points and top scoring in an impressive Division 2 win for the Laois seniors against Armagh.
Mark said: "It was great to start two days in a row (played in the draw against Roscommon the week before) and then when you play well enough, it is always good.
"It was around the time of the Sigerson and I hadn't got on in the final of that and I was disappointed. We were so far ahead that the manager was bringing on defenders instead of forwards.
"So I was disappointed not to play. But we won the Sigerson on the Wednesday and then the Armagh game was on the Saturday night – so in the space of a few days I went from being a bit down to being delighted."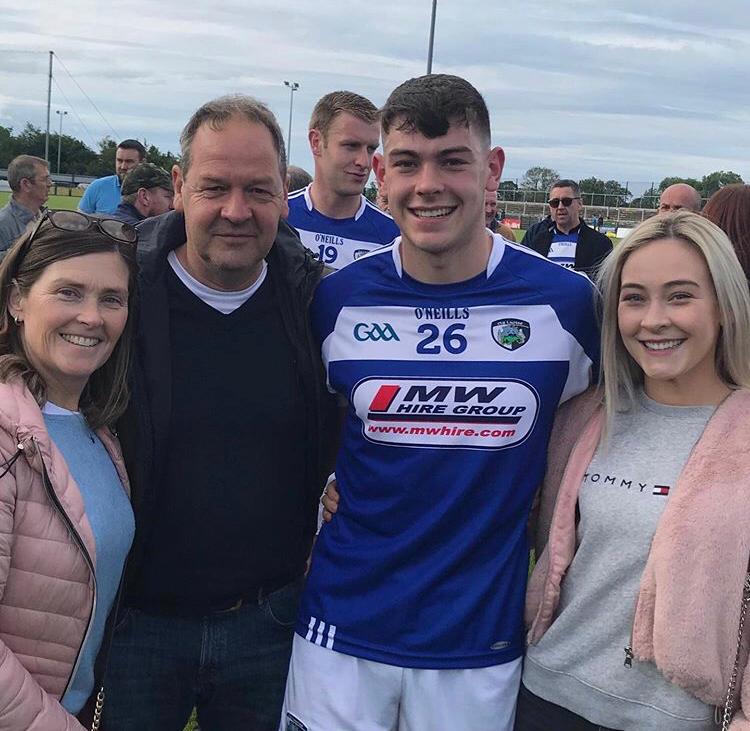 And then the forward ended up in the middle of something of a political football as his commitments with the Laois seniors and the Laois U-20s clashed.
With the Laois U-20 footballers taking on Westmeath in the opening round of the Leinster championship on Saturday, February 15, and the seniors meeting Cavan in their re-fixed National Football League Division 2 game on the Sunday of the same weekend, it left Barry, and teammate Sean O'Flynn, in an awful position.
They weren't permitted to play for the U-20s on the Saturday as they were needed by the seniors, something that went down like a lead balloon with those involved with the underage team.
Yet the weather Gods intervened and the U-20 game was postponed at short notice. The seniors then lost to Cavan on the Sunday and Barry turned out again the following night for the re-fixed U-20 game.
Laois would dramatically win that Wesmeath game on penalties with Barry scoring a penalty and playing a big part when he came on as a sub. He also got to relive some of his Emo Celtic soccer days.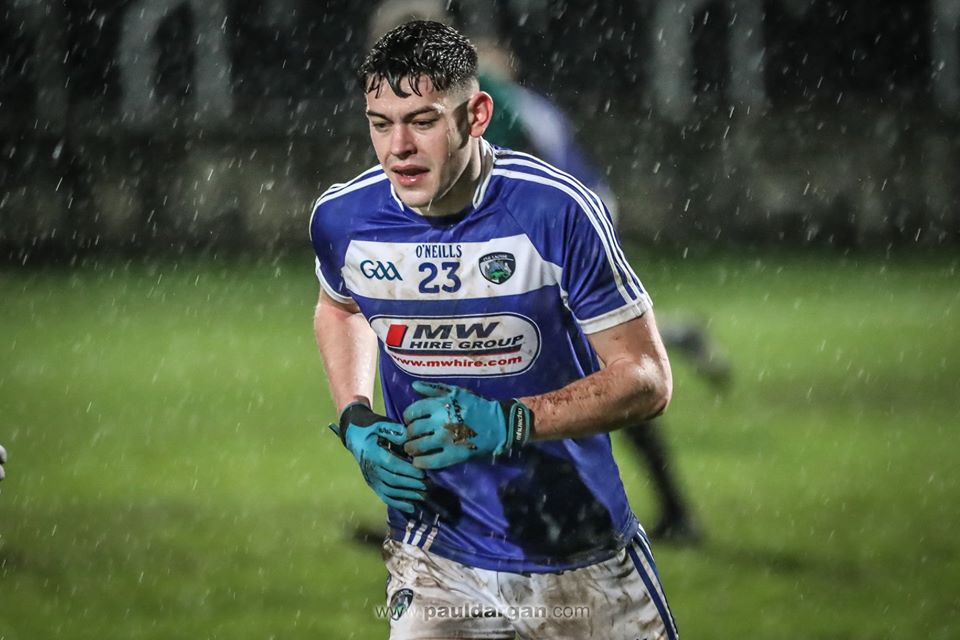 Mark said: "After all the controversy over what was going to happen, it worked out well in one way. The U-20 match being called off on the Saturday meant I could play the full senior game against Cavan on the Sunday.
"And then I got to come on and help the lads against Westmeath the following night. And that was great – it was actually fierce entertaining with it going to penalties.
"Four of the lads who took penalties that night, Ronan Coffey, Jack Owens, Matthew Byron and myself, had all played soccer underage with Emo Celtic.
"We had been involved in three penalty shoot-outs with Emo Celtic and won two so my dad sent a message after the game to our old Emo Celtic manager Joe Dunne to tell him that he had won us that match that night.
"It is funny actually when you look at the Laois U-20 team this year and the amount of lads who played on the Emo Celtic side.
"We have the five I've already mentioned plus Sean O'Flynn, Alex Mohan, Barry Howlin, Niall Gorman and Cian Doyle."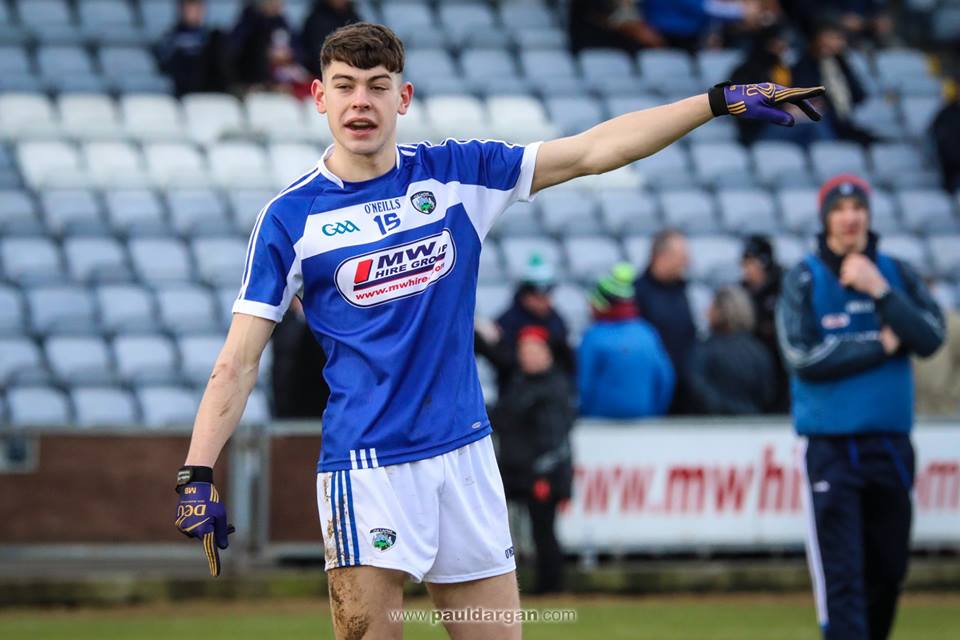 After that, it was on to the semi final against Kildare four days later where Barry top scored for Laois with four points as they won 1-7 to 0-4.
Looking back on that week where he played three games in the space of six days in the most horrific weather – Mark couldn't chose which game was more difficult to play in.
He said: "That week was brutal. It was a toss up between the second half of the Kildare game on the Friday and the first half against Cavan on the Sunday before.
"In the first half against Cavan there was hailstones and driving wind and I have never been as cold in my life.
"I remember going in at half time and heading straight for the showers to try warm up my hands – I had no feeling in them at all."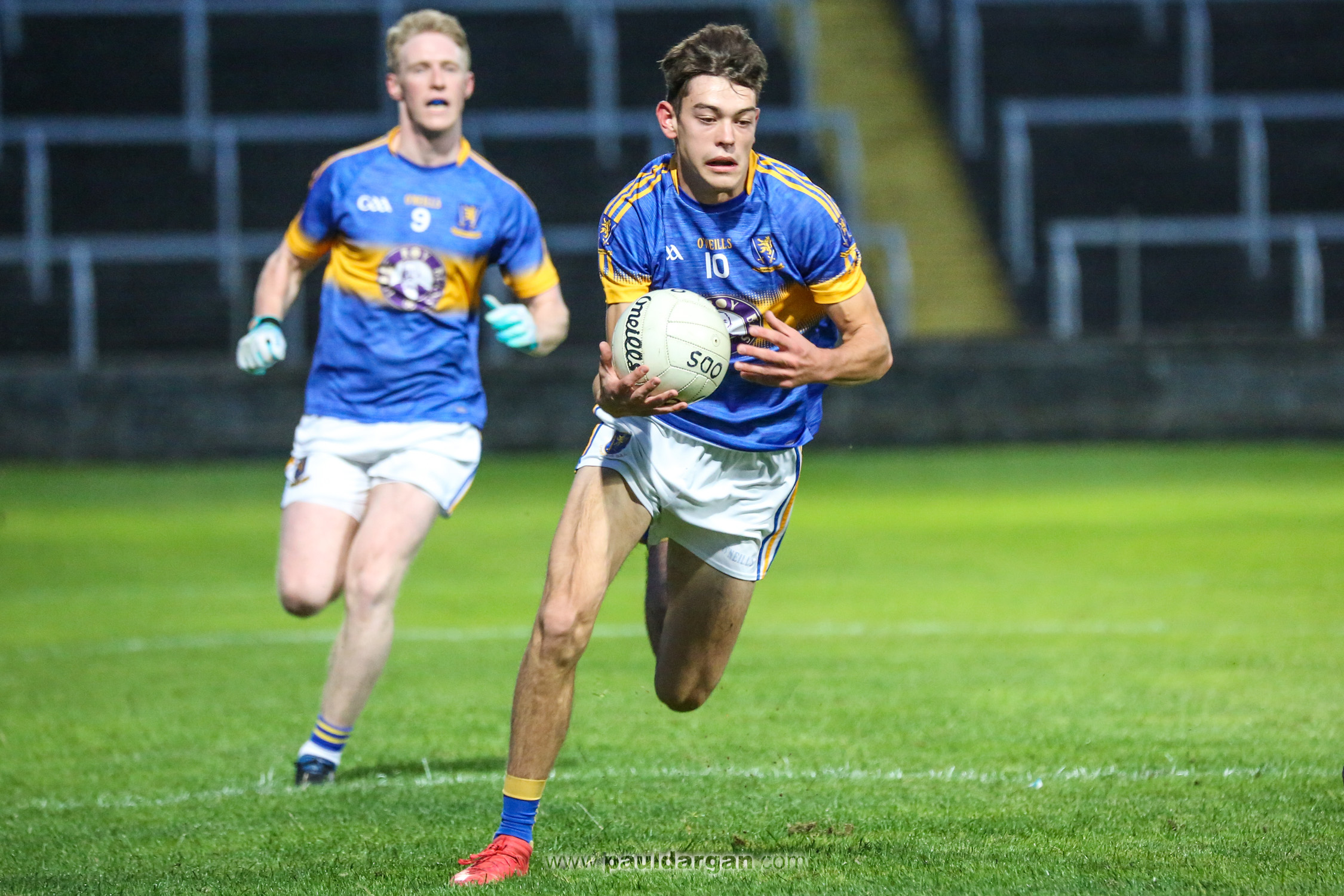 After that, Barry was back in senior action where he came off the bench in a one point win over Clare in Ennis to round off the month. But March would see the U-20s once again lose out to Dublin in the Leinster final.
He said: "We needed everything to go our way. We missed, myself included, loads of chances that on another day, and they weren't all easy chances, but they could've went over.
"Last year's Dublin team had a few very good individuals but this year they had a brilliant team. Nobody really stood out but they all worked and they were unbelievably fast off the ball.
"Their running off the shoulder was crazy. And that was a brand new team, bar Ciaran Archer, from the one we had played in the U-17 semi final three years ago.
"And I think some of the lads that played against us in 2017 were on the Dublin team last year but didn't play. The numbers they have are huge."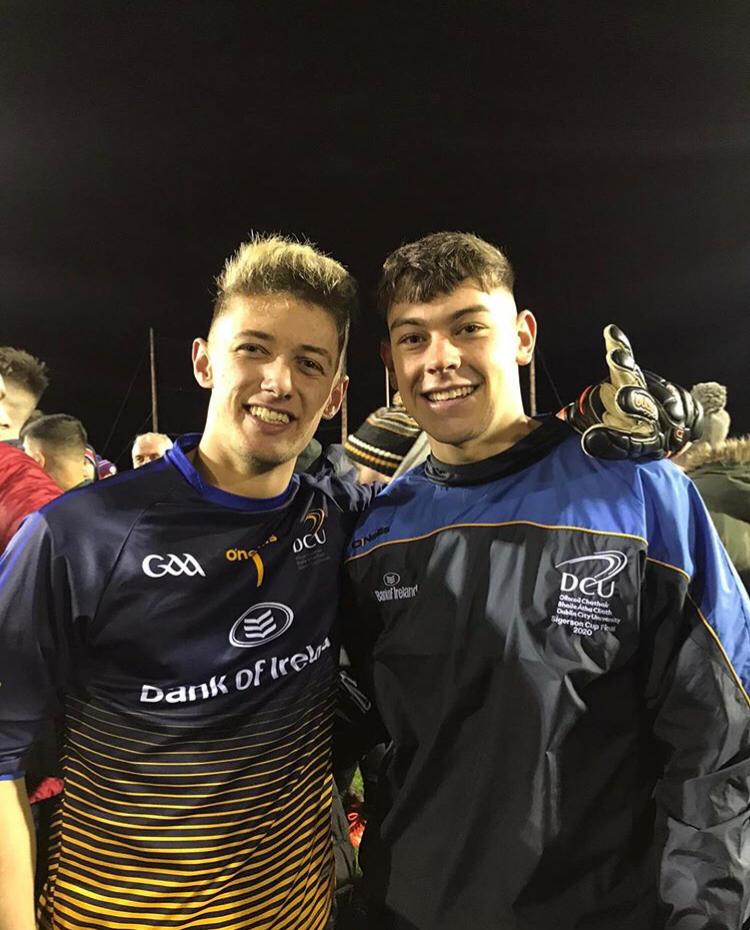 Like the rest of us, Mark is now six weeks without GAA and while he admits he was initially glad of the break, he is itching to get back now.
He said: "We don't have a date, we don't have anything to work towards and that is difficult.
"No collective sessions or anything like that obviously. Tom Hargoves our strength and conditioning coach has given us each a programme.
"So we are trying to do some gym sessions with whatever equipment you have at home and then some runs as well.
"When I go for a run I try to get some football in with my father but we can't go to the pitch now so I'm running in the woods up the road now.
"I've never experienced a break like this and actually for the first week or two, I was a bit glad of the break because in January, February and March I had probably played the most football that I had ever played at that time of the year.
"But now after four or five weeks, I'm getting sick of it and I'd love to be back but the priority is everyone's health now and trying to get through Coronavirus."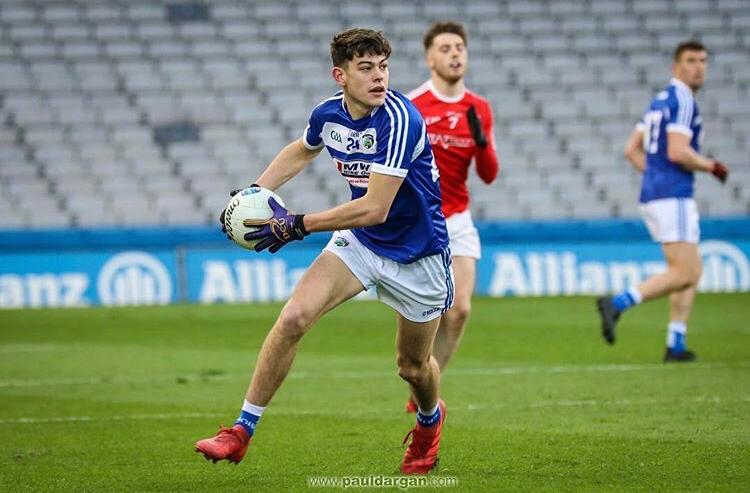 Finally, Mark throws his weight behind the 'Do It For Dan' campaign which is raising funds for little Dan Donoher who needs life saving treatment.
His club O'Dempsey's are holding their fundraising event this weekend and Mark is hoping they can gather up as much as possible.
He said: "It has been wonderful to watch how the community in Laois and the GAA community across the country has come together to try to help Dan Donoher.
"My own club O'Dempsey's are running our fundraiser Sunday where we will collectively run 400 kilometres.
"We've raised a great sum already and hopefully we can get in even more before the big event on Sunday."
SEE ALSO – Footballer Mark Barry named as LaoisToday/Property Partners Buggy Sports Star of the Month for February