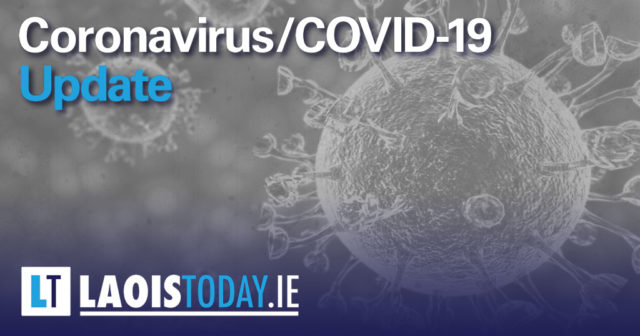 Coronavirus update and Laois figures
1,375 people have now died from Coronavirus in Ireland – an increase of 37 from yesterday.
While there has been a total of 265 new cases of Coronavirus have been diagnosed in Ireland today.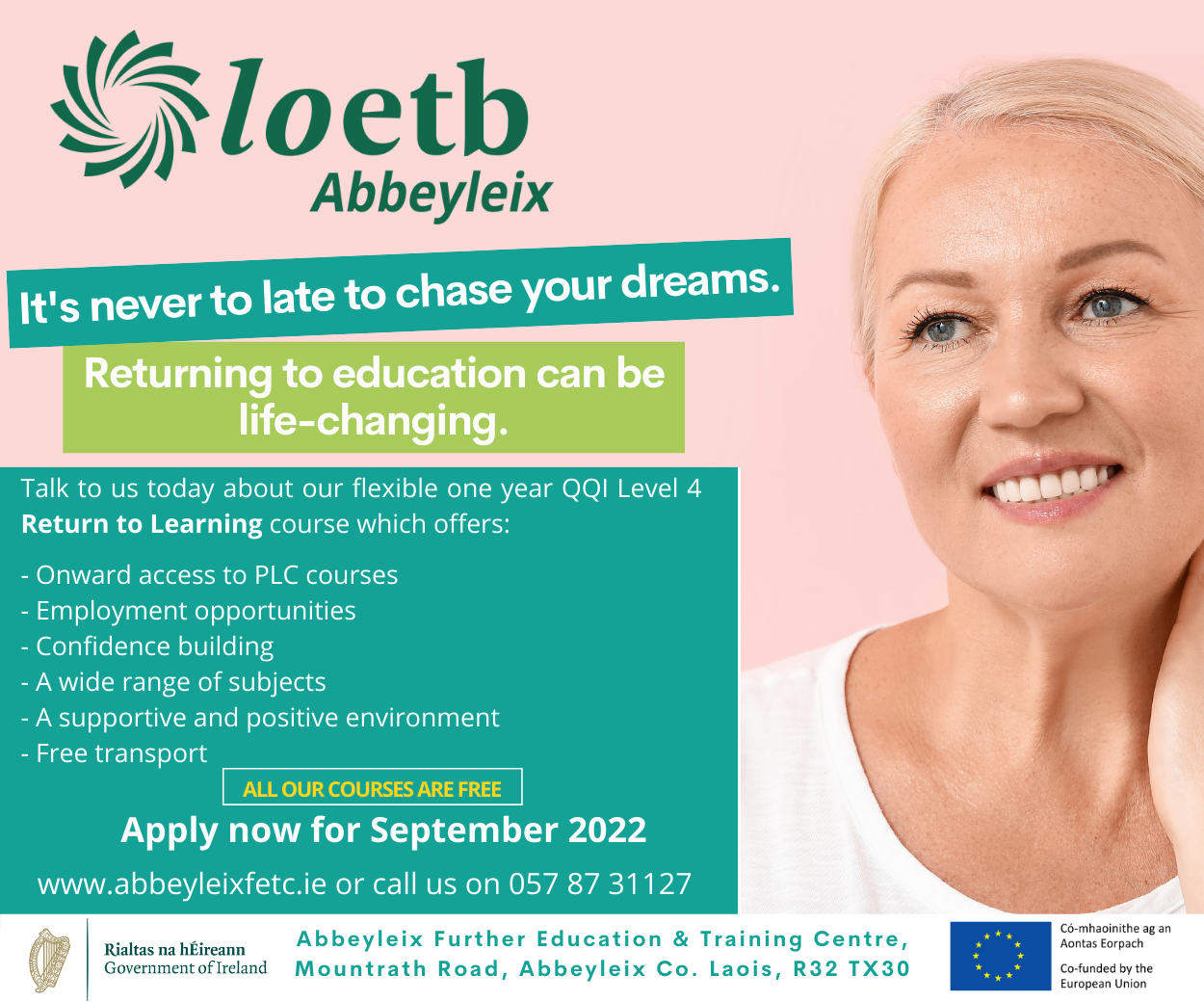 This is an increase on the 21,983 cases from yesterday and takes the overall total to 22,248.
The total number of cases in Laois now stands at 240 – while it is not known how many have recovered. Nationally, recovery stats are around 70%.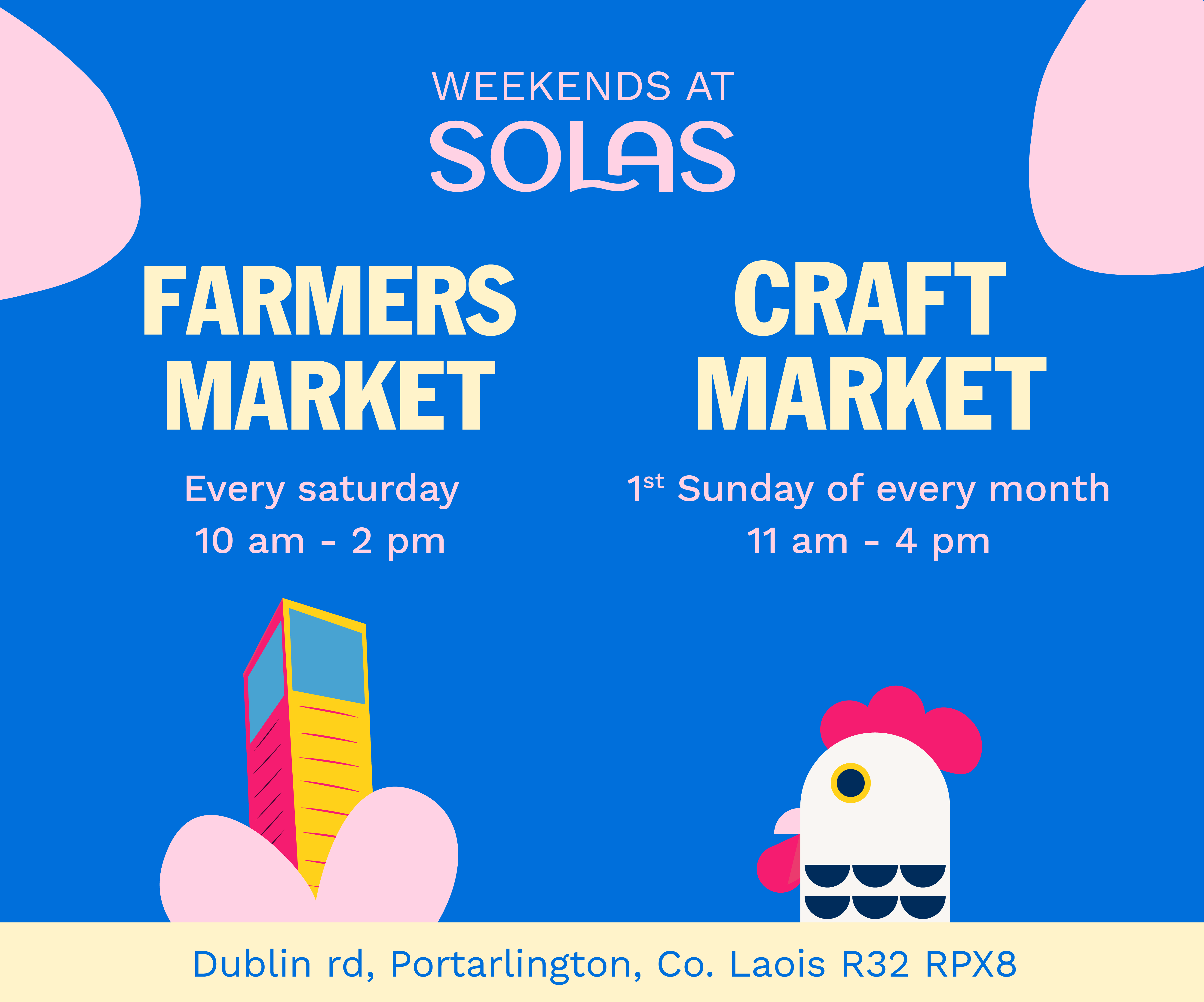 You can read the full report here.
Popular Laois road race cancelled altogether for 2020
The Streets of Portlaoise 5km Road Race will not proceed in 2020.
The race, which was traditionally takes place on St Patrick's Day, was postponed at the time due to Coronavirus.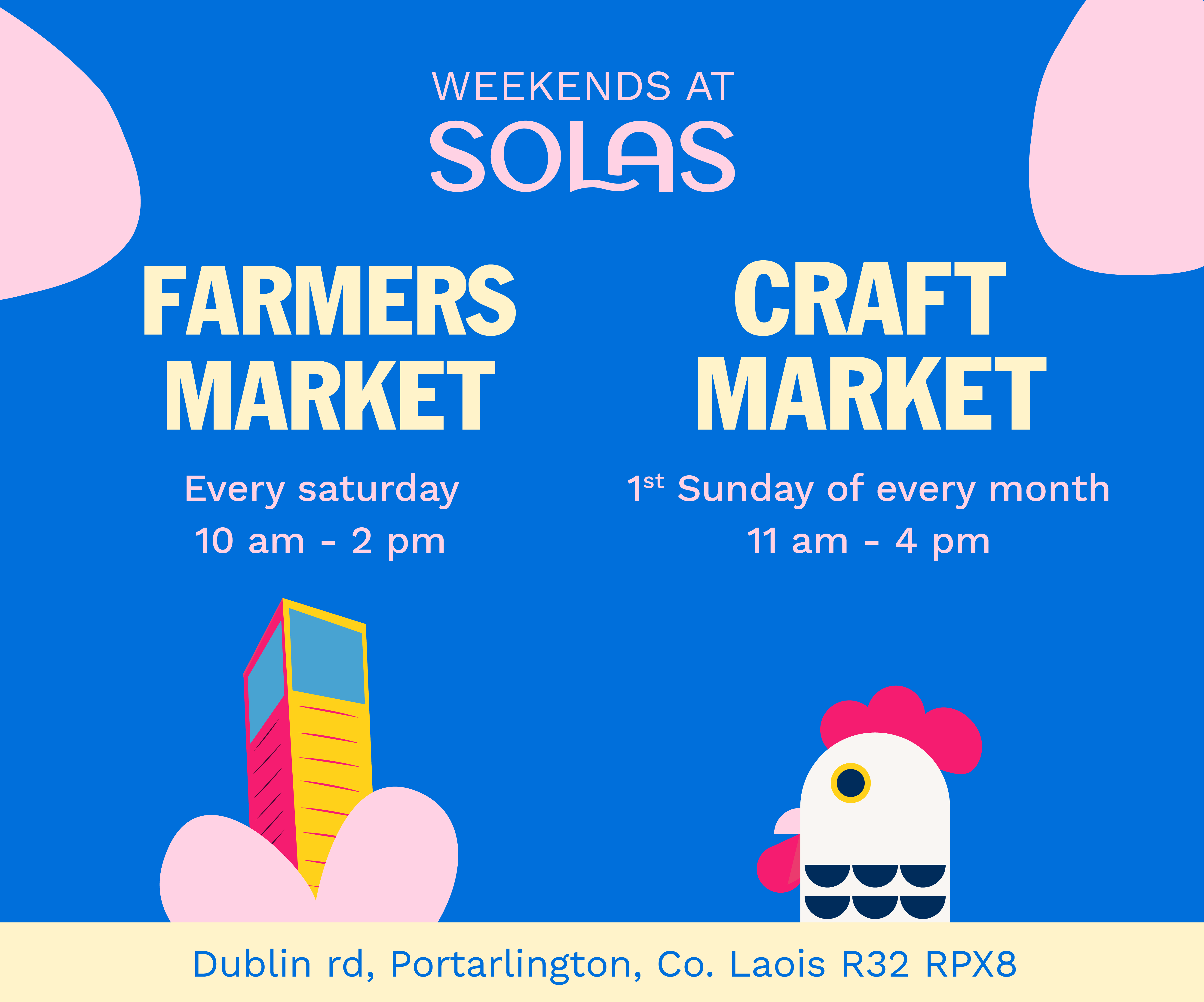 But now, organisers have taken the decision to cancel the event altogether for 2020 and hope to come back in 2021.
---
LISTEN: Laois footballers struggle to see how GAA can resume in July under 'social distancing'
Speaking on LaoisToday's Talking Sport Podcast on Tuesday, two Laois footballers expressed their doubts that GAA will resume in July.
Laois full back Mark Timmons said that he cannot see a scenario where GAA begins again unless social distancing is no longer in place.
Listen to the full chat with the two lads here.
---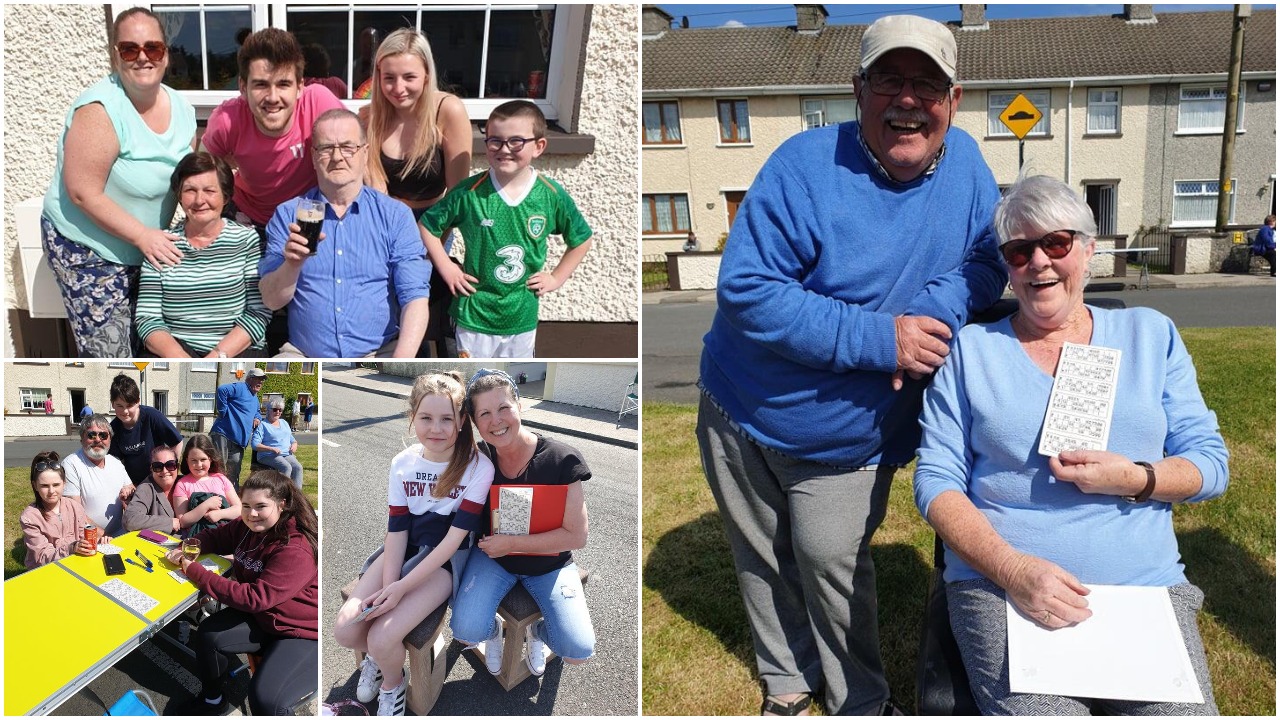 In Pictures: Portlaoise housing estate enjoy second garden community bingo game
Local communities around the country are coming up with all sorts of inventive ways to keep themselves entertained while adhering to the Government restrictions and observing social distancing amid the Coronavirus pandemic.
One such community that came together over the weekend were St Brigid's Place in Portlaoise – as they organised an outdoor bingo game for the second weekend running.
On Sunday afternoon, they organised a game of "garden bingo" while practicing social distancing guidelines and only gathering alongside members of their own household.
---
Laois GAA to resume €130 ticket draws this Friday night
Laois GAA are set to resume their monthly €130 County Board Ticket draws this Friday, May 8, with the rescheduled April draw to be held.
The annual draw is a huge fundraiser for all the clubs in the county – and there is over €30,000 in prize money in each of the four draws.
Laois GAA received clearance from the guards to hold the draw. It will once again be streamed live by LaoisToday and Laois GAA with limited numbers in attendance.
---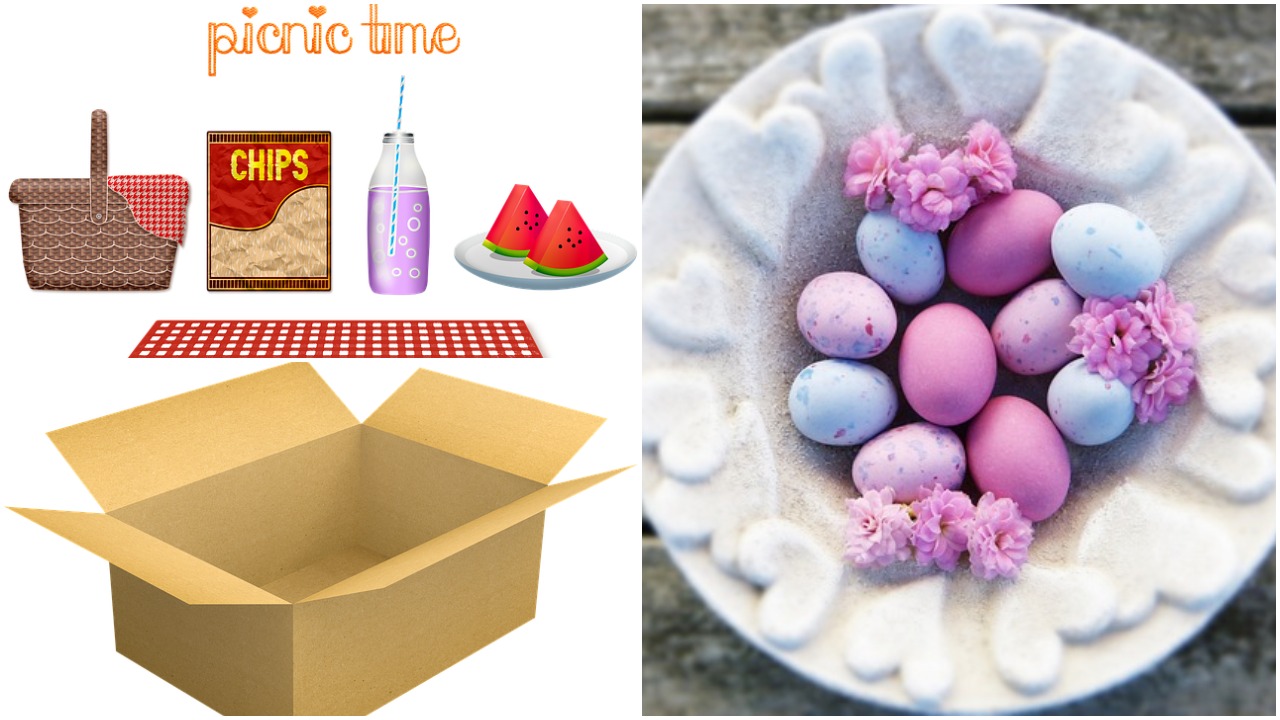 Diary of a Stuck at Home Mum: A very 'Un-Easter' Holiday break
So, it's what should be the start of the Easter holidays. Like most people we had planned on doing things together as a family; travelling around the country, visiting family and friends, staying a few nights in a hotel somewhere. I had even planned on getting a break from the little cherubs by dropping them with their grandparents for a night!
Instead we are being forced, delightedly forced, to spend even more time together, revelling in the joys of family life. There will be more screaming, probably mine, there will be more fighting, there will be more hair loss – but I'm sure that there will also be more fun, more laughter and more love to go around – and as long as there's a load of chocolate on Easter Sunday then we can get through it all!
You can read the piece in full here.
---
Worth a Read – Boarding schools highlight social-distancing challenges for Leaving Cert
Boarding schools have voiced concern over whether they can implement social distancing measures if they reopen for the Leaving Cert exams later this summer.
Many say they face steep challenges in ensuring students are safe during the two-week period they are due to reopen in July, as well as during the exams themselves.
In addition, some schools have overseas students who are worried they may not be able to return in time to sit the exam due to travel restrictions or quarantine rules.
You can read The Irish Times piece in full here.
---
Worth a Read – Backpain, posture and remote working – some tips to help (and how the ironing board can come in handy)
Let's start with sitting. We all know that lengthy sitting is a health hazard – and the average person sits 10 hours a day. Prolonged sitting promotes dozens of chronic diseases including depression, type 2 diabetes, and obesity. That's true even if you exercise as well as sitting.
Once you recognise the health risks posed by excessive sitting, the next step becomes how to change this unhealthy behaviour. Here's the trick: Imagine your head as a bowling ball. Your head must be properly aligned to avoid undue stress on your neck and spine.
Avoid positioning your head forward; hold it upright instead to help line up your ears, shoulders, and hips. Sit with your feet flat on the floor with your hips above your knees. Lastly, avoid soft chairs and couches.
You can read the Journal piece in full here.
---
Dedicated COVID- Compliance Officers Could Become "Commonplace" in Irish Businesses
The Association of Compliance Officers Ireland (ACOI) have said that, as the Irish workforce and businesses themselves begin to contemplate what the working landscape will look like as the country tentatively emerges from lockdown, the issue of compliance and how to deal with social distancing and other COVID-related protocol, will be at the forefront of the minds of managers and business owners in every industry.
The professional body, which has over 3,000 members nationwide, believe that "COVID Compliance Officers" may well need to become commonplace – if only temporarily – to ensure businesses meet any instructions and/or rules and guidelines issued by the Government, which might then allow them to recommence trading.
---
BREAKING: GAA suspends all 'inter-county' training until further notice
The GAA have confirmed that no inter-county games will take place until October at the earliest due to the Coronavirus pandemic.
In a statement released moments ago, they say that have made the decision in the interest of the players.
It certainly pours water on the hope that we could have an All-Ireland this year.
---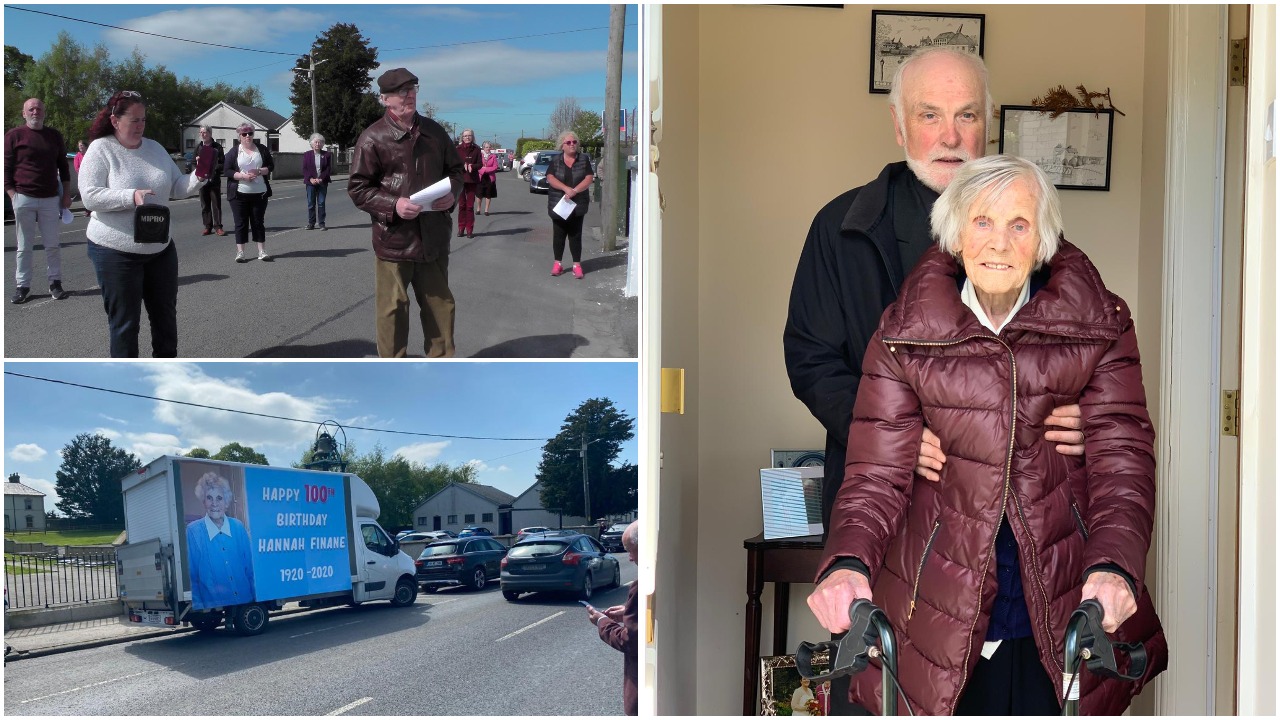 In Pictures: Laois community comes together to wish popular woman a 100th birthday
The town of Rathdowney came together today to wish one of their oldest residents a happy 100th birthday this afternoon.
There was even a virtual appearance from singer Daniel O'Donnell while Bishop Dermot Carroll was also in attendance.
Resident Hannah Finane was the birthday girl as the people who love her came out in force to give her a socially distanced surprise.
You can read the piece in full here.