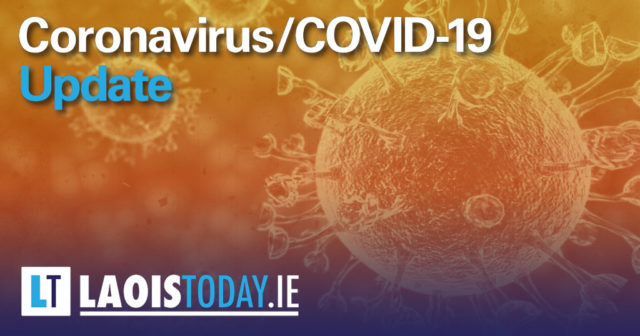 Due to the sheer volume of notices in relation to the Coronavirus, we can't do an individual story on each one.
So we are compiling a daily bulletin that includes updates from various community groups, clubs and organisations.
The noticeboard will be published on LaoisToday and shared on our social media every evening.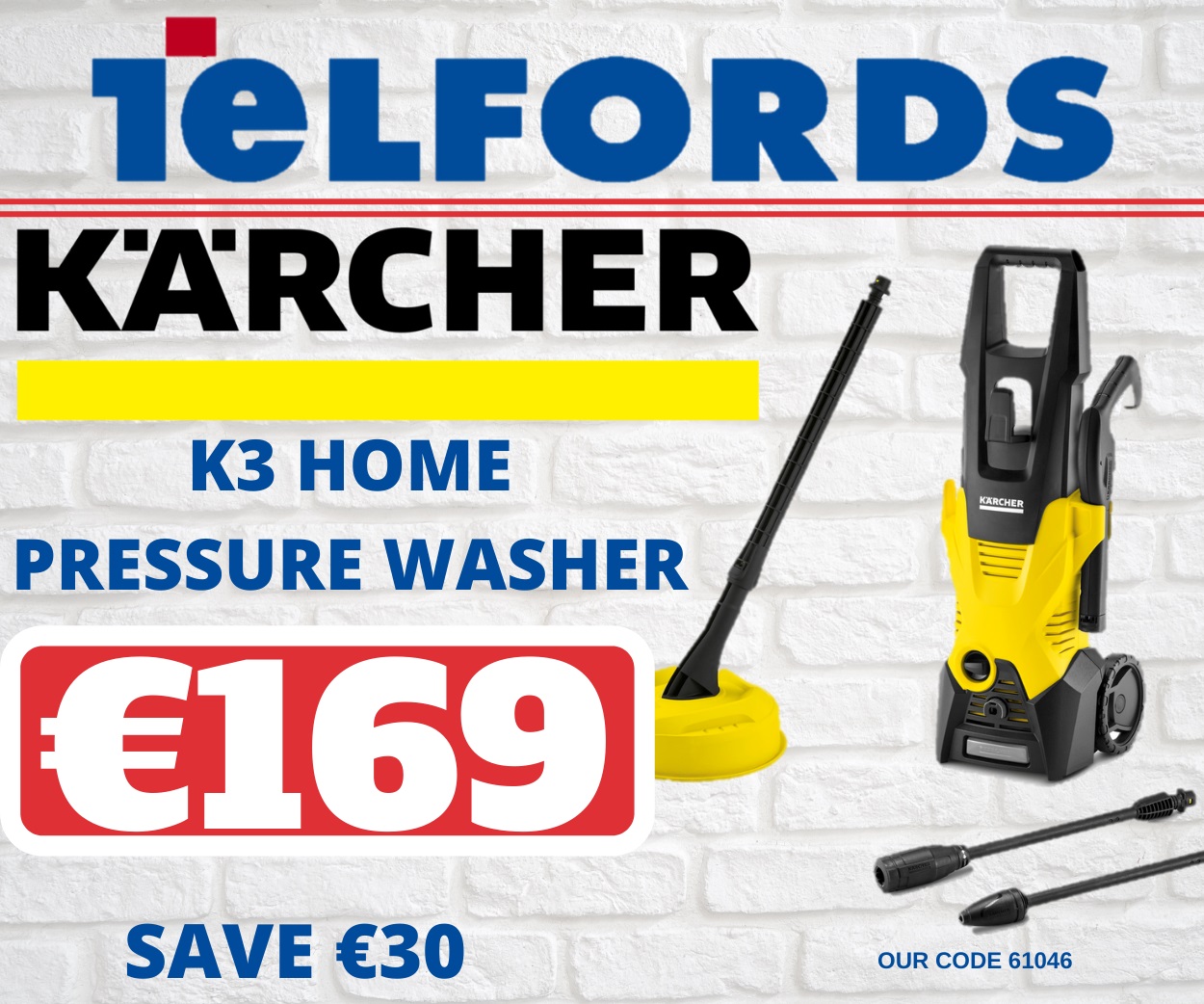 424 new cases; deaths go above 100
A total of 424 new cases of Coronavirus have been diagnosed in Ireland today.
This is an increase on the 3,849 cases from yesterday and takes the overall total to 4,273.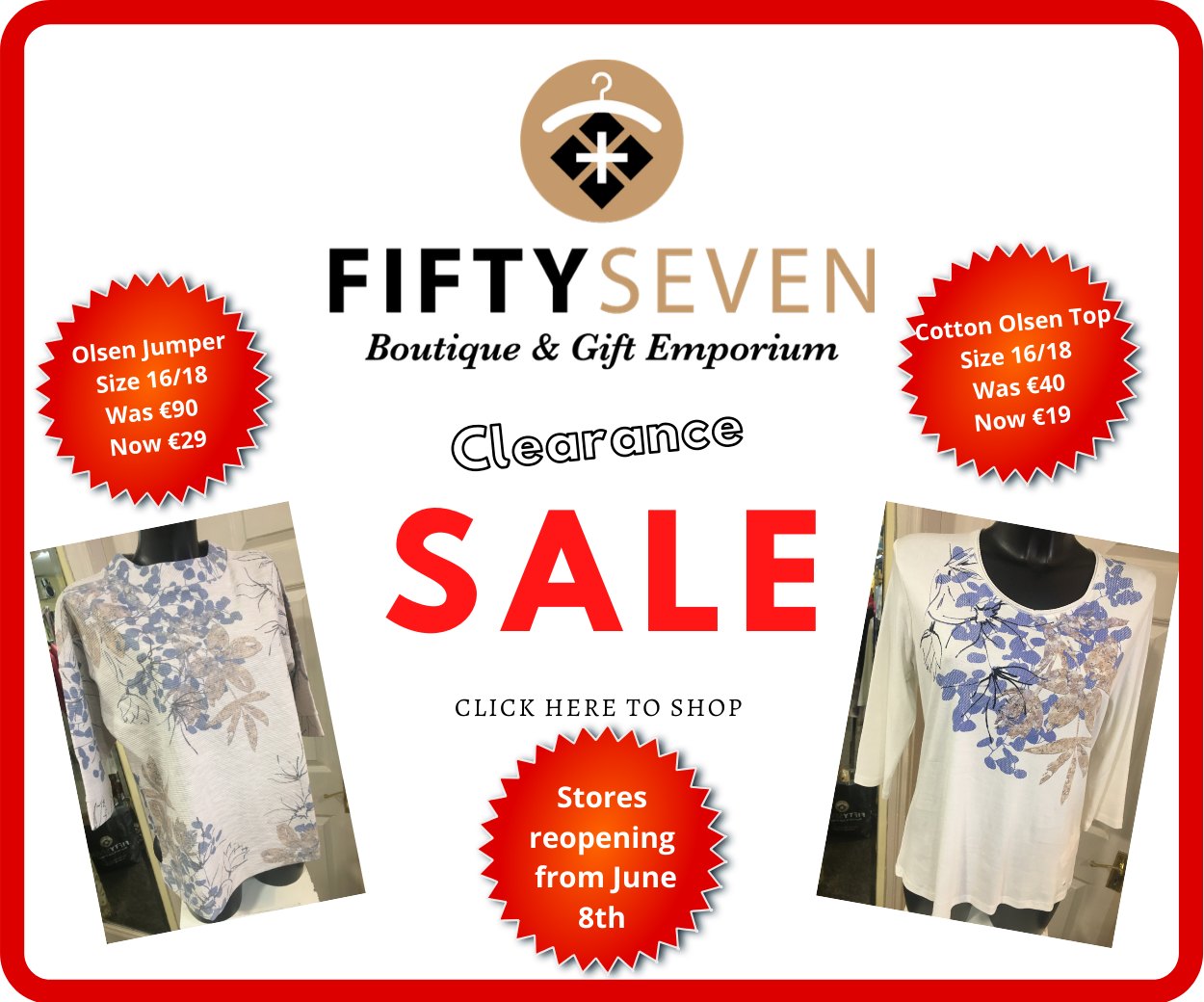 While now 120 people have died from the disease – an increase of 22 from yesterday. The average age of the people who have died is 82.
"I want to send my very best wishes and my sincere thanks to all of the prison service staff. Indeed everyone working behind the walls of the nation's prisons.
---
A message to all those working in our Service from Charles Flanagan TD, Minister for Justice and Equality pic.twitter.com/0ecVLuDwGi

— Irish Prison Service (@IrishPrisons) April 3, 2020
Laois TD and Minister Charlie Flanagan has paid tribute to the efforts of the Irish Prison Service who are working in trying circumstances at this time.
"You are a vital part of our frontline services which we need to stay at work even as my government colleagues and I are saying to everyone else to stay at home.
"To you we are saying the opposite. We are saying we need you to provide the necessary services to those in your care even though to do so is especially challenging.
"I want to know how proud I am of the work you do. Your willingness to work together across all disciplines, across all services to provide a humane prison service.
"Prisons are challenging environments at the best of times. But given the situation today with Covid 19, the challenge really is unprecedented."
Minister Flanagan praised the "committment and professionalism, resilience and flexibility" of the prison staff and has said that they are "true public servants."
---

WATCH: Laois community turns out in force to celebrate much loved granny on 100th birthday
We've said it before and we'll say it again – these are extraordinary times that we are all living in.
The Coronavirus pandemic has changed just about every aspect of our lives – and how we celebrate birthdays is no different.
Yesterday, one Laois granny, turned 100-years-old in the village of Ballacolla.
Brin Fitzpatrick, in normal circumstances, would have had a huge party with all her family, friends and neighbours to celebrate reaching the milestone but social distancing guidelines mean that simply can't happen at the moment.
You can read Alan Hartnett's full story here.
---
Laois Doctor explains how Coronavirus has changed practice, testing issues and offers advice for non-Covid patients
Portarlington-based doctor Sean Montague has said that people should still be getting in touch with their doctor about other issues at this time.
"If you feel that you have a significant medical issue, you should call your doctor," he says in a piece on LaoisToday.
"The majority of our patients are now being treated over the phone for ailments which is not our usual way or addressing things but nonetheless they are still important to tackle.
"We are tending not to see patients here in the surgery but if we have to, say in the case of ante-natal services, the service is very much streamlined."
You can read the piece in full here. 
---
New PPE equipment 'not appropriate for use'
The HSE has said that some of the personal protective equipment (PPE) shipped to Ireland to be distributed to healthcare workers "is not appropriate" for use.
The annual budget for PPE in Ireland is usually €15 million a year but the government is spending about €225 million this year as a response to the Covid-19 crisis.
The first shipment of a newly secured batch of PPE supplies from China arrived last Sunday but there has been questions over the viability of some of it.
Speaking today, Finance Minister Paschal Donohoe said that some of it was "different to that which our healthcare professionals are used to".
You can read the full piece on theJournal website here. 
---

Studying during Coronavirus: St Fergal's Rathdowney student on prepping for state exams in a pandemic
"Our school has given us all individual email accounts for school work and all the students have downloaded Microsoft outlook or office 365 which the teacher can contact all their students in their class at once," explains Niall Coss, a Leaving Cert student in St Fergal's Rathdowney.
"We can also contact the teachers at anytime with any problems we have.
"Luckily enough, in a lot of my subjects we have the courses more or less finished so that's good as we just have to keep the head down now and grind out the learning."
You can read the full piece here.
---
Laois TD calls on banks to 'change attitude' during Coronavirus pandemic
Sinn Féin TD Brian Stanley has called on banks to change their approach towards customers during this crisis.
Mr Stanley made the call after a number of banks levelled people with fees of around €100 in recent days.
Deputy Stanley said: "Sinn Féin is calling on the Central Bank and the Minister for Finance to step in and force banks to do the right thing during this National Emergency.
You can read the piece in full here.
---

Anaesthetist in Portlaoise Hospital seeking help in sourcing Personal Protective Equipment
An anaesthetist in Portlaoise Hospital is hoping local businesses can help to source crucial Personal Protective Equipment.
There is a worldwide shortage of PPE and without it, healthcare workers are at a greater risk of contracting Coronavirus.
Laois Chamber of Commerce put on the appeal on their Facebook page last night.
They said: " We have been asked by this Anaesthetist in Portlaoise Hospital. She is desperate to get her hands on FFP3 face masks (FFP2 won't stop the virus) and coveralls type 5/6 (EN14216).
"She would appreciate if we could reach out to the business community in Laois for their help.
---

Gerry Browne Jewellers continues operating online under strict health and safety measures.
From your many calls we realise that you still want to mark birthdays, anniversaries and all life's special occasions.
Our online shop is available 24/7 – we won't let you down.
1-3 days delivery service.
---
Change of opening hours of St Canice's Credit Union Branches
As the Covvd-19 situation evolves, St Canice's Credit Union must adapt our opening hours to protect staff and enable back office work to remain up to date.
We would like to thank so many members for signing up to an online account, opening a current account, availing of the new debit card facility, doing business over the phones and for heeding our message to stay away from branches as much as possible.
From next Monday, April 6, all branches will close one hour earlier each day.
Certain branches will close the doors an extra 1 day per week.
Rathdowney closed Mondays
Ballyragget closed Tuesdays
Graignamanagh closed Tuesdays
Mountrath closed Tuesdays
Durrow closed Wednesdays
Callan will close on Saturdays from April 11
Going fishing? Think again
If you want to go fishing this weekend, it's best you read this advice from the Fishing in Ireland website.
It may seem like an isolated activity but you are still required to stay within 2km of home and driving to a fishing location is deemed non-essential travel.
You can read the piece in full here.
---
Worth a read – Shop safely
Conor Pope in The Irish Times has a helpful piece on how to shop safely during this time.
As with all Conor Pope piece it's dripping with sarcasm but will give you a laugh in these mad times.
---

Worth a listen – Journal.ie Explainer Podcast
This week The Explainer podcast produced by theJournal.ie speaks to reporters from four different countries to find out how things are going where they live.
When did the restrictions come in? How have their country leaders been dealing with it? Are there any local customs or habits which make have helped or hindered the actions being taken there?
You can listen to it in full here. 
SEE ALSO – Coronavirus Daily Noticeboard – Thursday, April 2, 2020