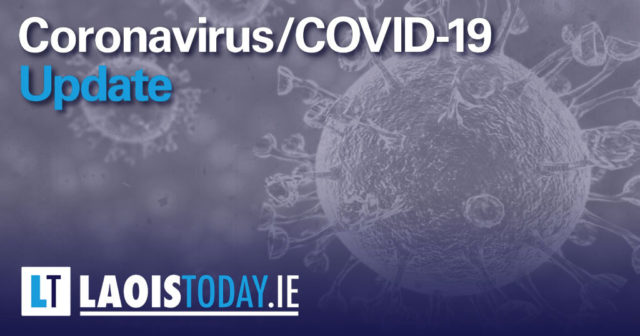 16 more Coronavirus deaths and 51 cases
1,561 people have now died from Coronavirus in Ireland – an increase of 16 from yesterday.
While there has been a total of 51 new cases of Coronavirus have been diagnosed in Ireland today.
This is an increase on the 24,200 cases from yesterday and takes the overall total to 24,251.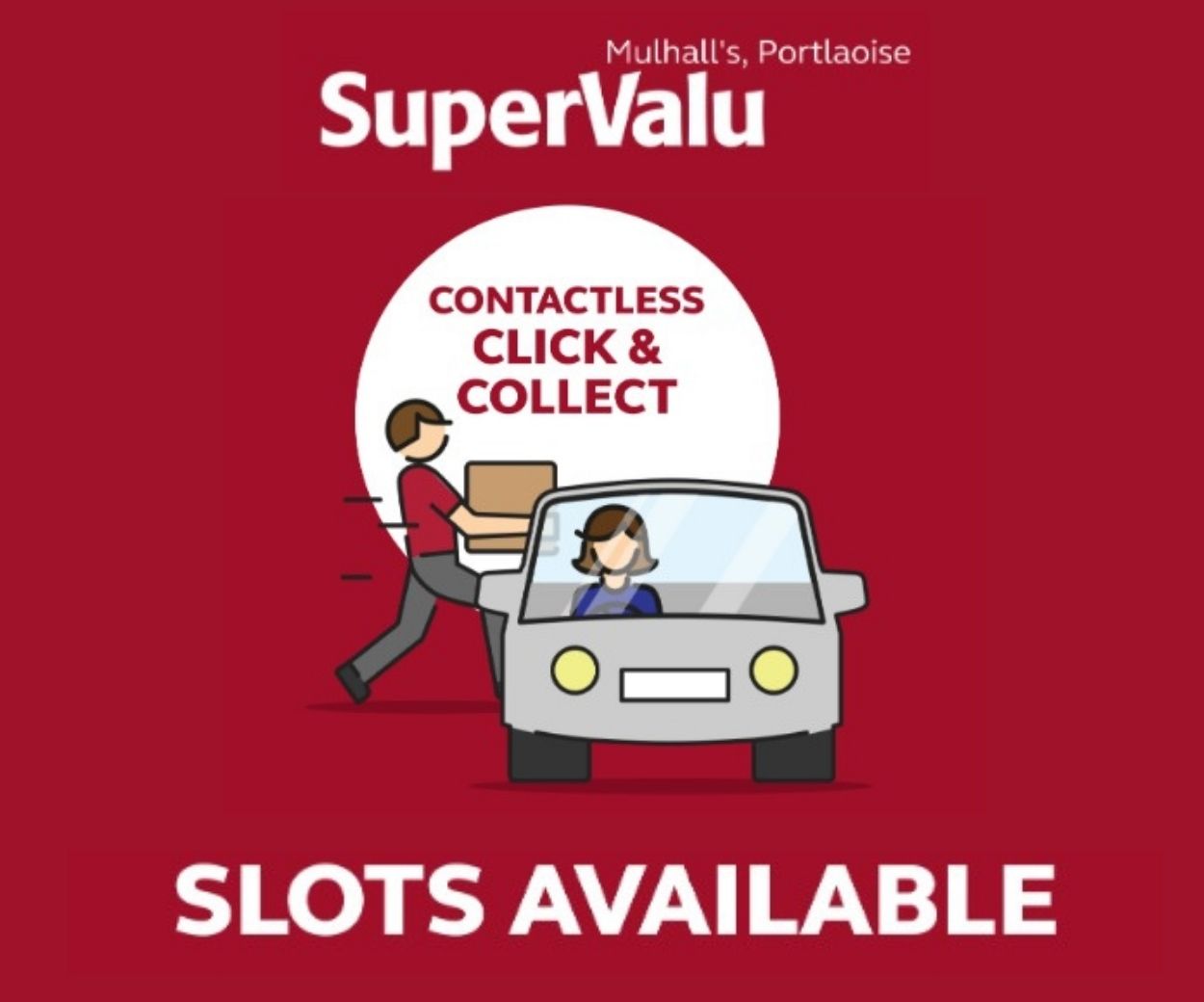 In Laois, there are 253 cases. The same figure as the previous day.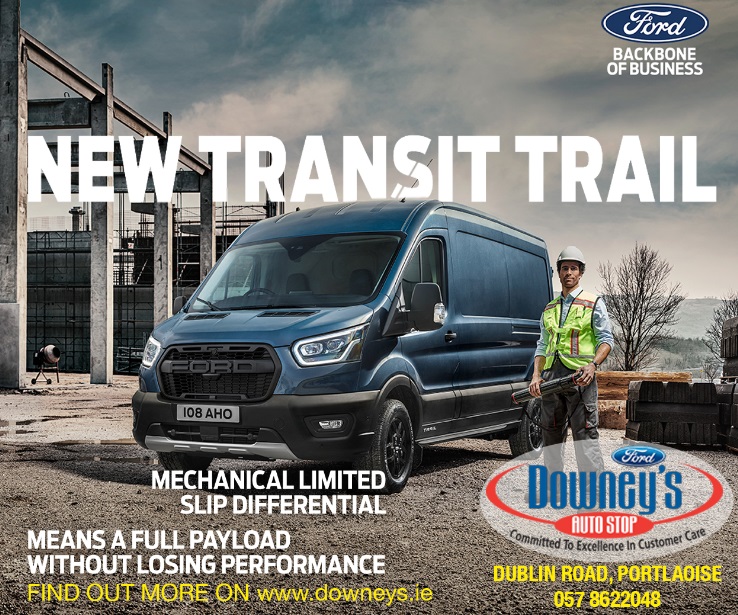 Funding allocated for Agricultural Shows can be used in 2021 – Minister Ring
Mr Michael Ring TD, Minister for Rural and Community Development, has confirmed that funding which he allocated to support the running of Agricultural Shows throughout the country this year can be used in 2021 where shows have to be cancelled due to the impact of the COVID-19 virus.
This will come as a relief to the likes of the Clonaslee Show which was recently cancelled.
---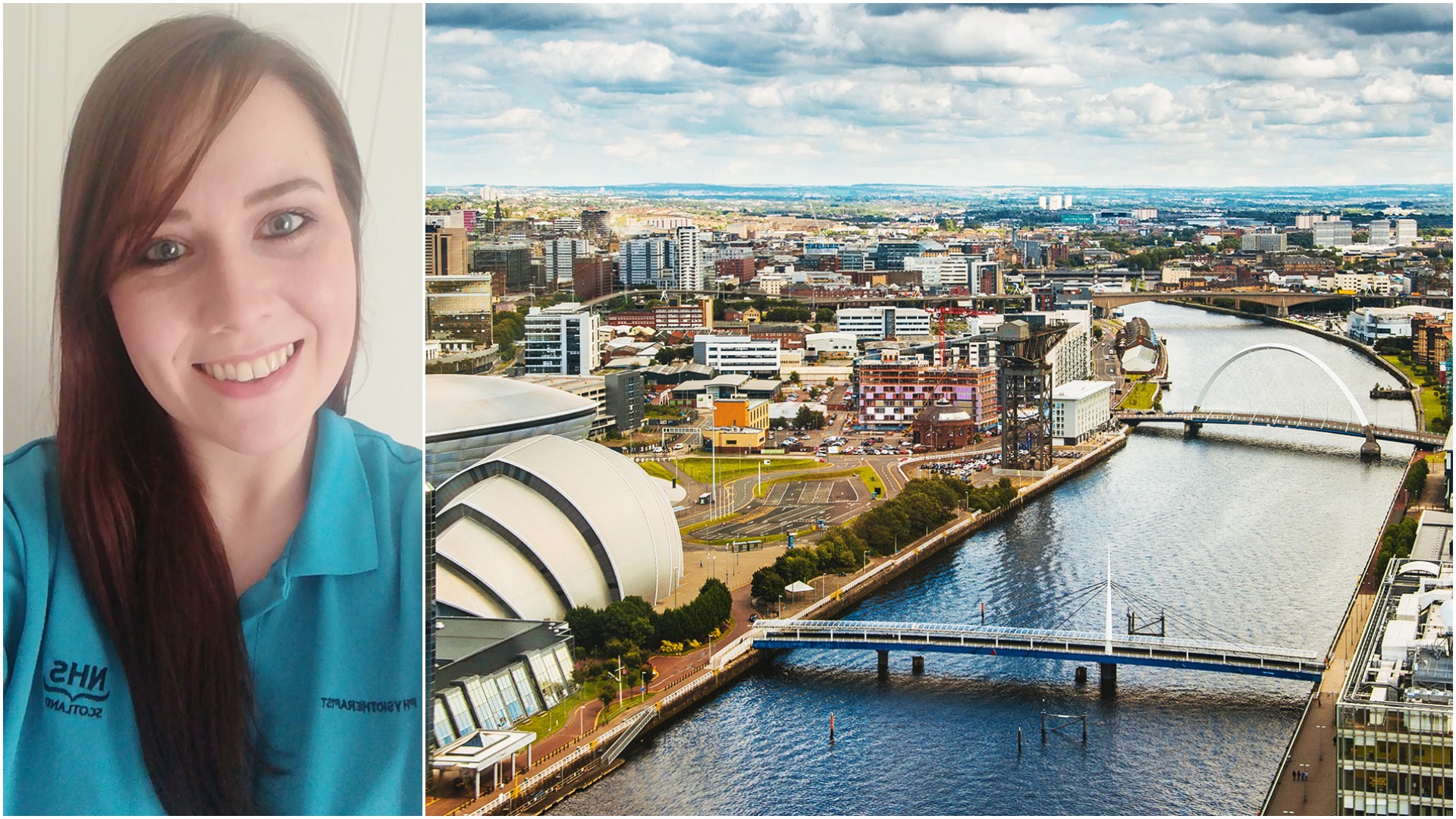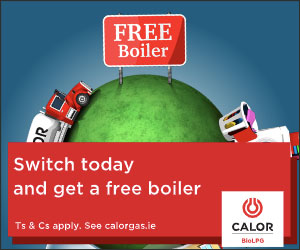 Laois Abroad: The Raheen physio working on the frontline in Glasgow
"Lockdown in Glasgow is pretty similar to Ireland where it is restricted to essential journeys only, no limit to exercise outings per day, 2m social distancing with limited numbers of people allowed in shops at any one time" says Raheen physio Katie Sinnott who is working on the frontline in Glasgow.
"There have been some restrictions eased in England but they are yet to be introduced to Scotland."
You can read the piece in full here.
---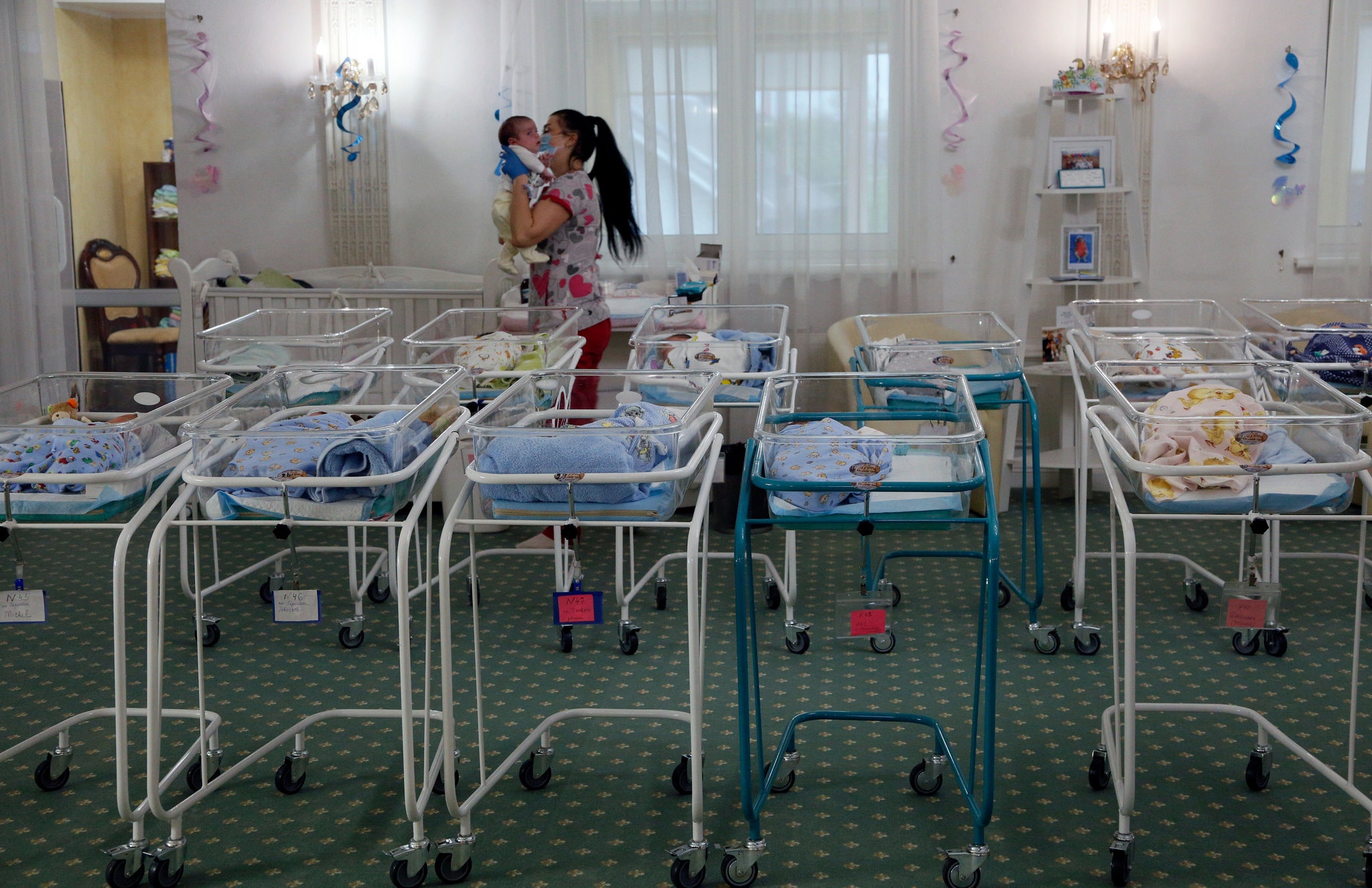 100 Babies Stranded in Ukraine After Surrogate Births
Dozens of babies born into Ukraine's booming surrogate motherhood business have become marooned in the country as their biological parents in the United States and other countries cannot travel to retrieve them after birth. For now, the agencies that arranged the surrogate births care for the babies.
Authorities say that at least 100 babies are stranded already and that as many as 1,000 may be born before Ukraine's travel ban for foreigners is lifted.
A human rights official in the presidential administration, Nikolai Kuleba, has demanded an end to the practice. "Ukraine is just turning into an online store for little ones," he said.
You can read The New York Times piece in full here.
---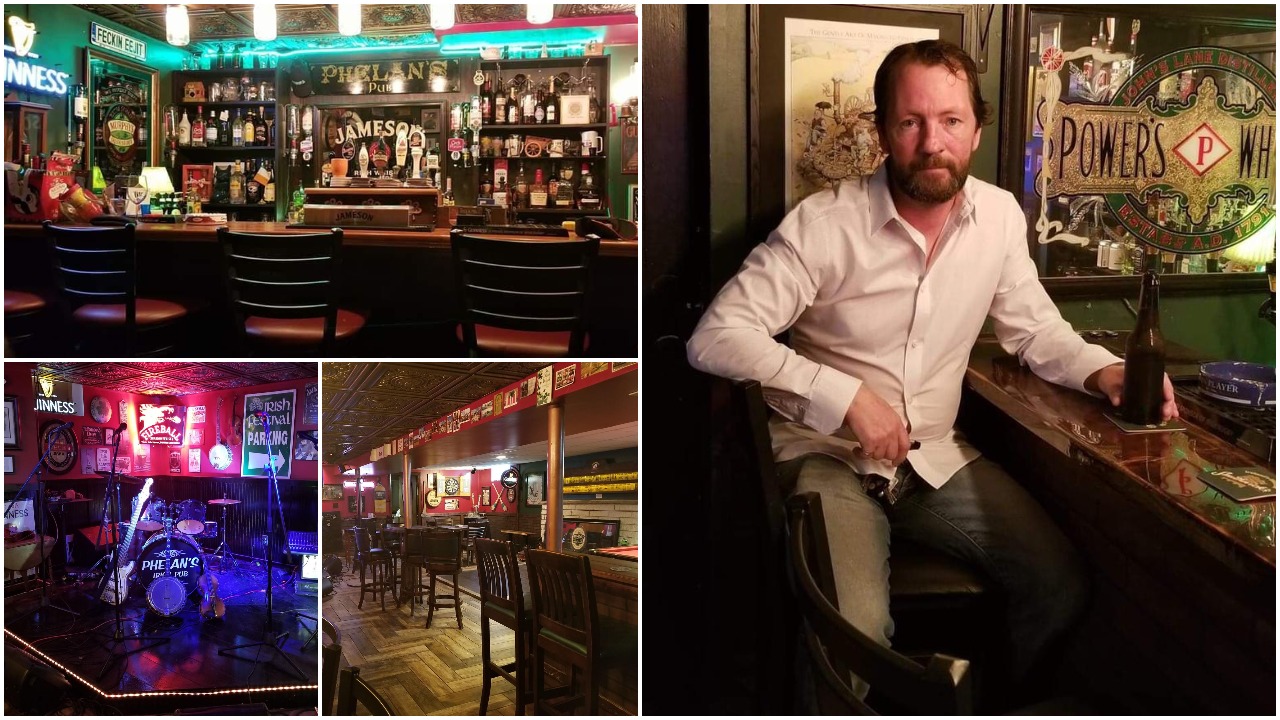 Since March, all establishments in Ireland have been closed while it is a similar story in Baltimore, Maryland in the USA where Laois man Jim Phelan is currently living.
However, the Stradbally native, who moved to the States 14 years ago, is not missing the feeling of being able to pull out a bar stool and sink a creamy pint.
That is because Jim has his very own pub in the basement of his house.
You can read the piece in full here.
---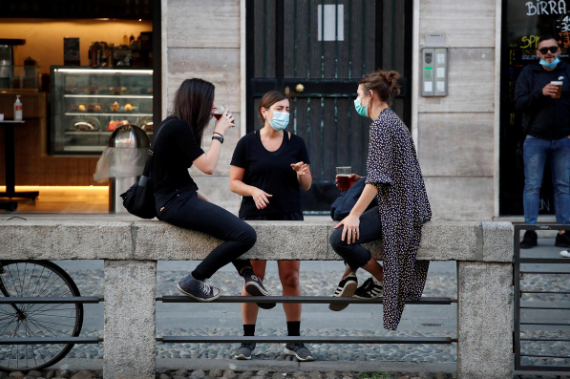 'A beautiful day' in Italy, as shops and bars finally reopen
Italian shops, hairdressers and restaurants finally threw open their doors on Monday as the country sped up efforts to bounce back from the coronavirus crisis after a 10-week lockdown.
Customers could once again sip their morning cappuccino at the bar, albeit well spaced from other clients, and public Masses were allowed again in churches after bishops put pressure on the government to sanction religious services.
"I already have 150 appointments, all very urgent, all of them insisting that they must be first on the list," said Stefania Ziggiotto, a hairdresser in the Alpine resort of Courmayeur. "I have a full agenda for three weeks."
You can read the piece in full here.
---
Former GAA president questions stance on games return
Former GAA president Sean Kelly believes that it will look "strange" if other sports are being played when Gaelic games waits for social distancing to cease as he questioned the stance taken by current leader John Horan.
Discussing social distancing remaining in society as Gaelic games potentially return, Horan said: "I can't see it happening to be quite honest. If social distancing is a priority to deal with this pandemic, I don't know how we can play a contact sport."
That view has been challenged by Kelly, who feels that if permission is granted to return to team sports, then the body should take the opportunity.
You can read the piece in full here.
---
Healy reflects on London challenge, recovery from injury and his full-forward plans
Healy has lived in London for the last number of years where he works as a primary school teacher but he has continued to travel over and back to play with Portlaoise and Laois.
Earlier this year he returned to the Laois football panel for the first time in seven years though his comeback was stalled by a knee injury against Clare back in February.
While pucking around in London a couple of weeks back he came up with the idea of the 2,000 points challenge – 1,000 in both hurling and football. Using a set of rugby posts in the park he was able to run over and back to clock up 22km of the marathon and he ran the other 20 throughout the day.
You can read the piece in full here.
---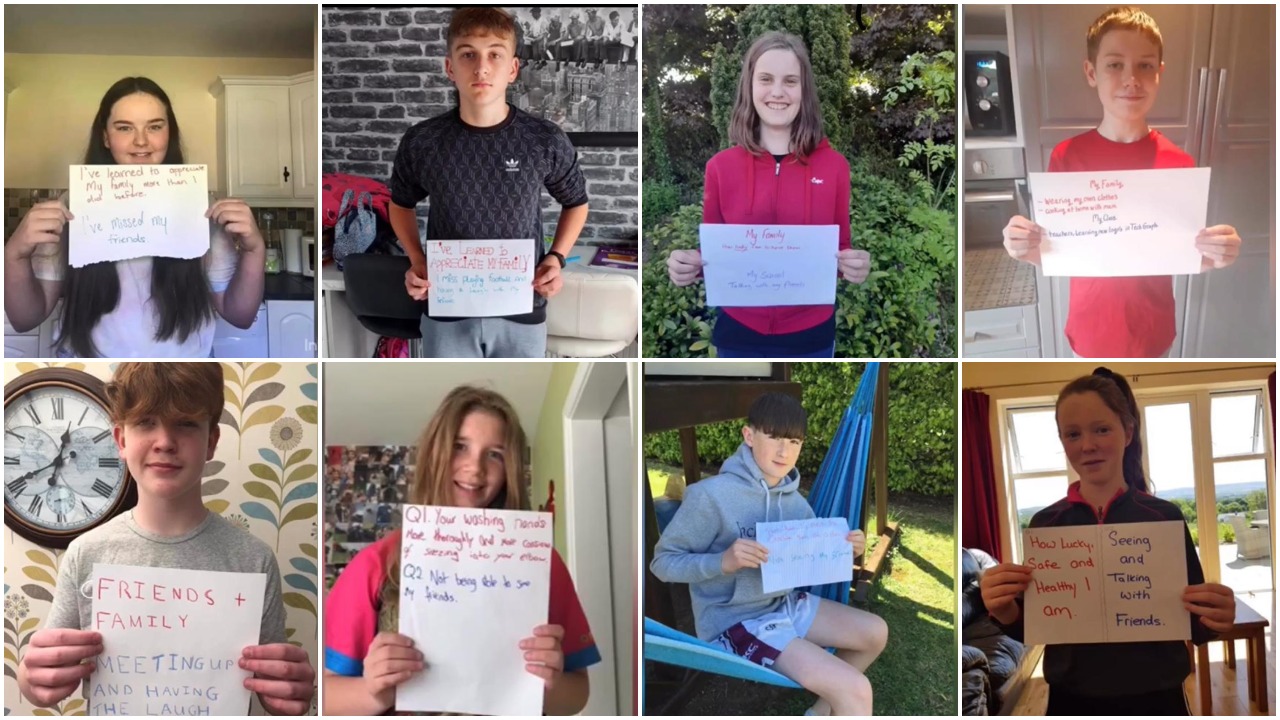 WATCH: Laois school's First Years reveal what they have learned to appreciate and missed most during lockdown
Since March, Mountmellcik Community School, like all others, have had to shut their premises to students and teachers due to the Coronavirus.
However, learning has continued and some of their first year students, who had their opening year of second level education cut short, have opened up about how that has made them feel.
You can read the piece in full here.
---
Covid 19 coronavirus: Sweden records its deadliest month in 27 years after shunning lockdown
The country, which opted for a soft social distancing approach, generating worldwide attention, released statistics on Monday indicating more people died in April than in any other month since 1993.
The Swedish system allowed residents to continue going to bars, pubs, restaurants and workplaces, encouraging them to practise social distancing while doing so.
A total of 10,458 deaths were recorded in the country in April, Statistics Sweden said. It's the largest number of deaths in a month since December 1993, when the total death toll was 11,057. The official coronavirus death toll currently sits at 3698.
---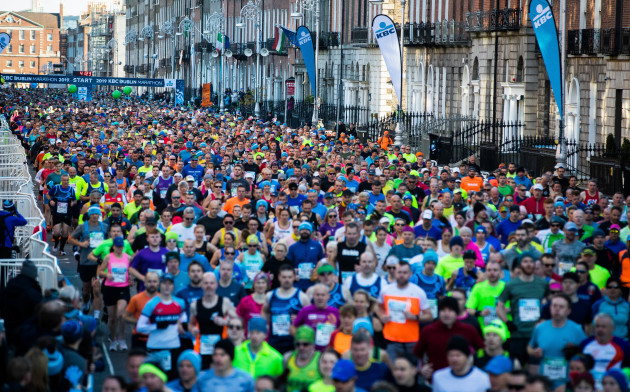 2020 Dublin Marathon cancelled due to coronavirus crisis
The 2020 Dublin Marathon has been cancelled. Race organisers announced the news this morning amidst the Covid-19 pandemic.
The annual KBC Dublin Marathon was due to take place in the capital on Sunday, 25 October.
Now, all entries for the 26.2-miler and the KBC Race Series will be valid for the 2021 races. For those who do not wish to avail of this, however, a full refund option is available.
---
SEE ALSO – WATCH: Construction commences on new full size floodlit astro pitch in Laois