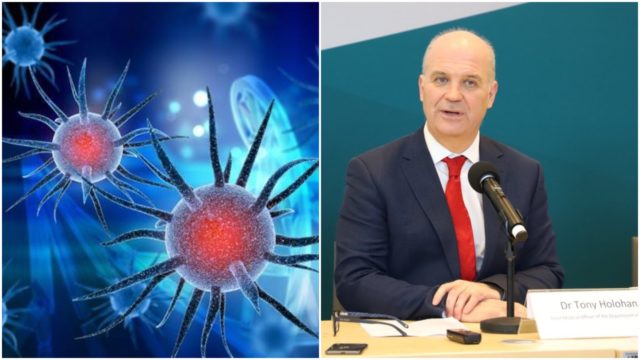 In a continuation of the now nightly upward trend, 219 new cases of Coronavirus have been diagnosed in Ireland today.
This is an increase on the 906 cases from yesterday and takes the overall total to 1,125 – with six deaths.
This is a large increase but this can be expected due to the large increase in the amount of people who are being tested.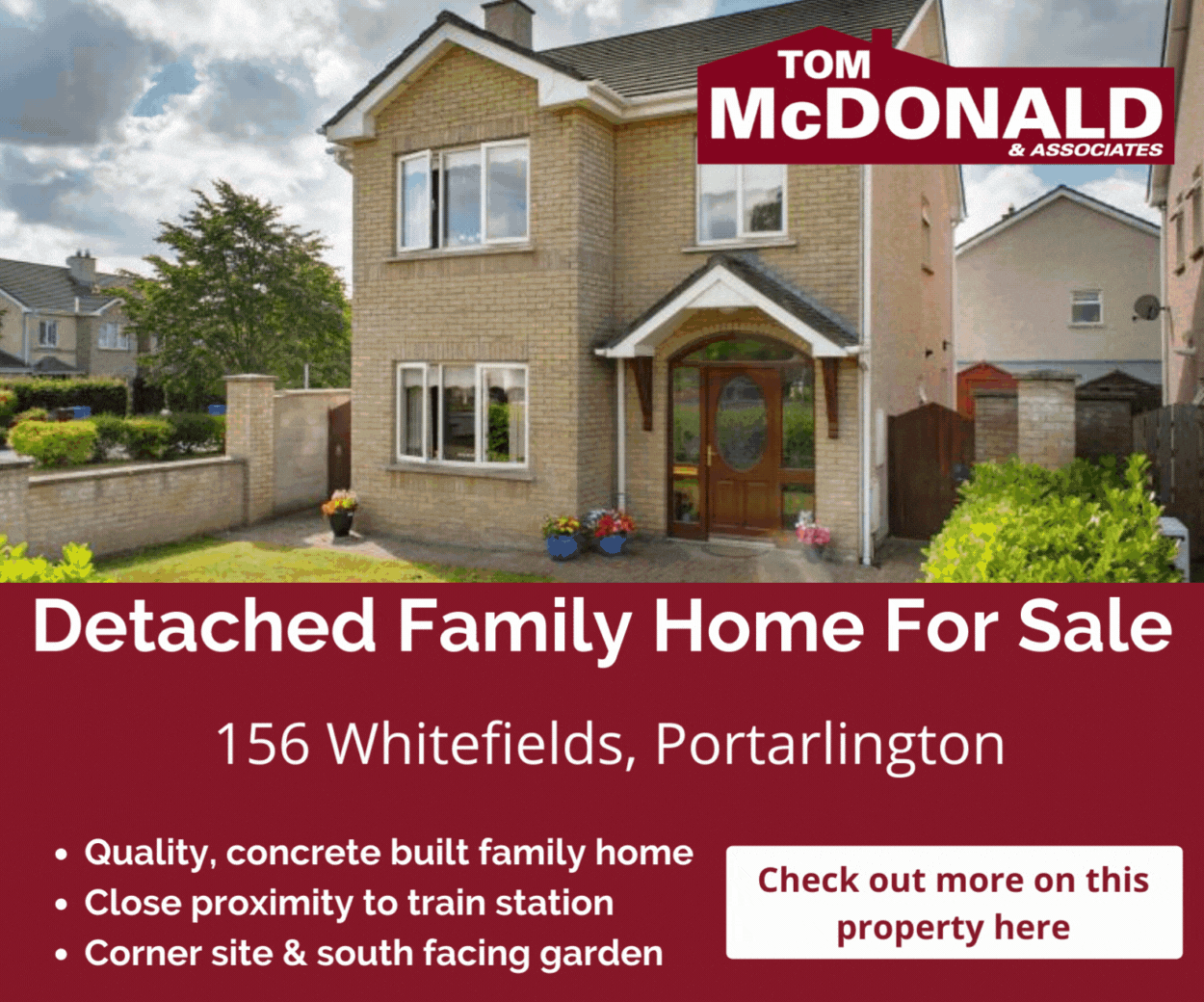 That figure on the amount of cases comes from lunchtime today.
As of Sunday March 21, which examines the first 836 cases, there are still six confirmed cases in Laois.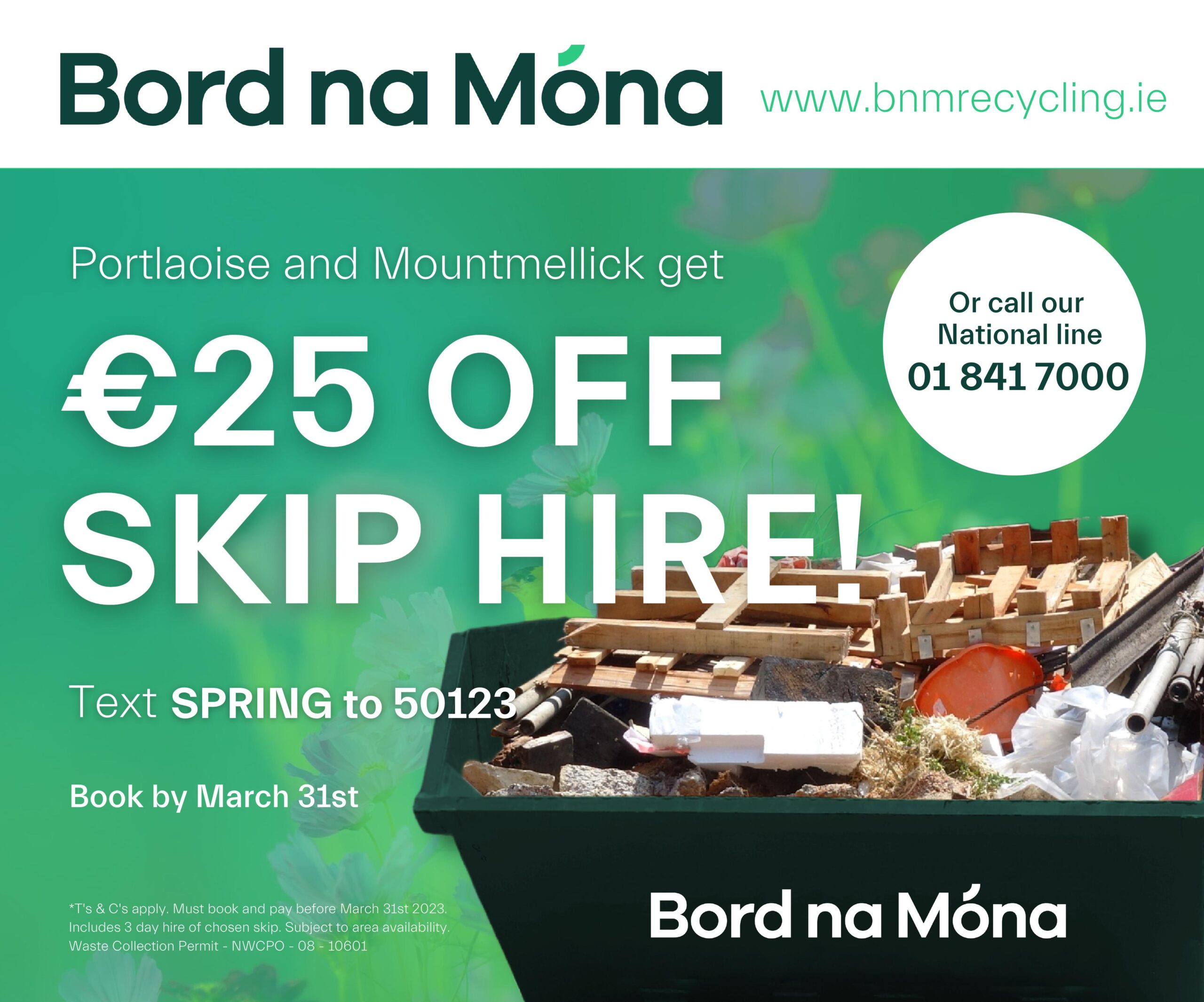 Today's Data from Sunday March 21
Today's data from HPSC, as of midnight, Saturday 21 March (836 cases), reveals:
· 55% are male and 44% are female, with 37 clusters involving 210 cases
· the median age of confirmed cases is 44 years
· 239 cases (29%) have been hospitalised
· Of those hospitalised, 25 cases have been admitted to ICU
· 208 cases (25%) are associated with healthcare workers
· Dublin has the highest number of cases at 471, (56% of all cases) followed by Cork with 104 cases (12%)
· Of those for whom transmission status is known: community transmission accounts for 45%, close contact accounts for 23%, travel abroad accounts for 31%
Research conducted on behalf of the Department of Health shows that more than 93% of the population are washing their hands more often as a result of Coronavirus.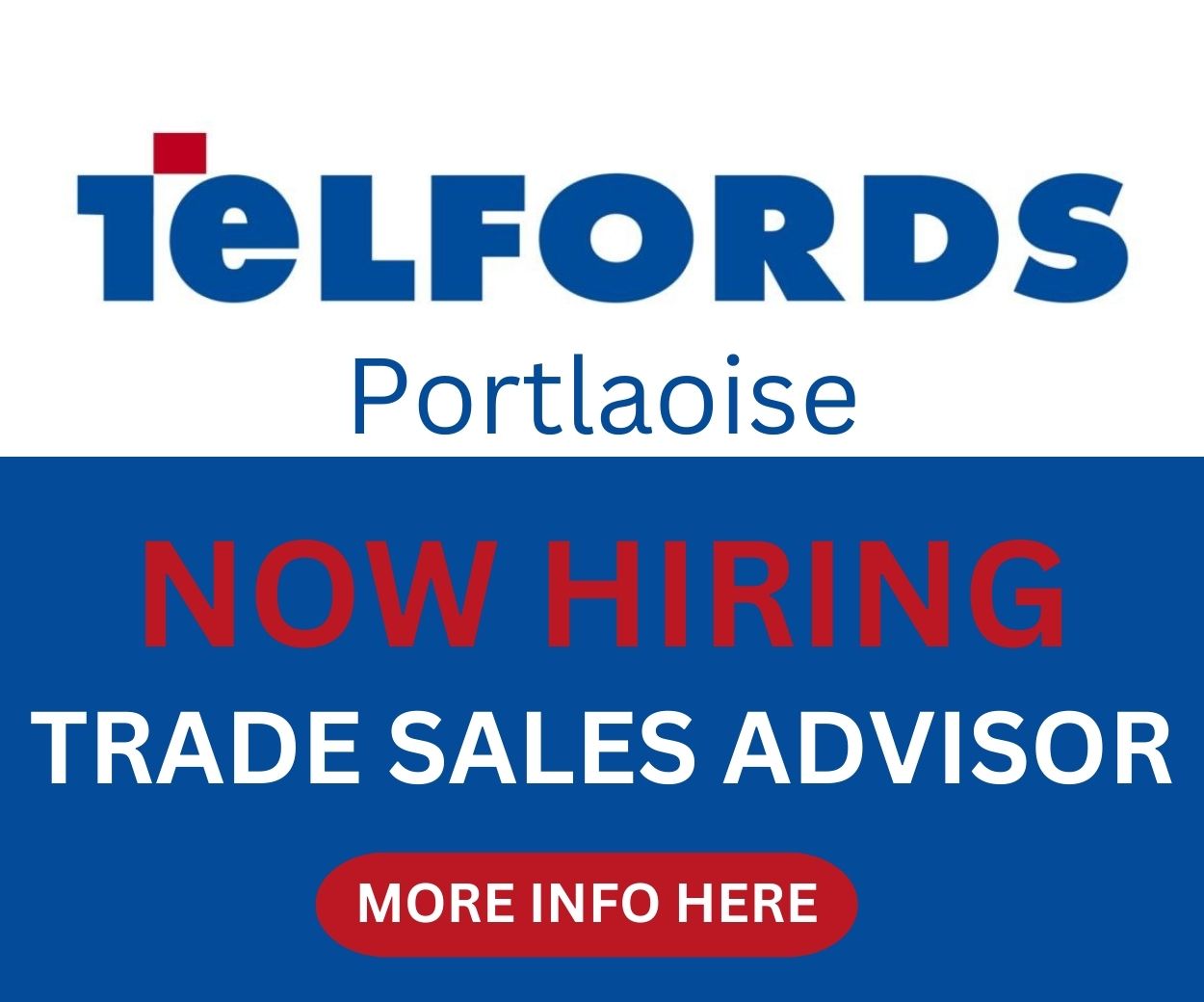 The nationally representative online survey of 1,270 adults conducted today, and which will be conducted twice weekly, reveals;
· 88% of people say they are staying at home, rather than going out
· 84% of people say they are practicing social distance in a queue
· 71% of people say they are sitting further apart from others
· 75% are confident they would know what steps to take if they developed symptoms and 90% know the two most common symptoms (fever and/or cough)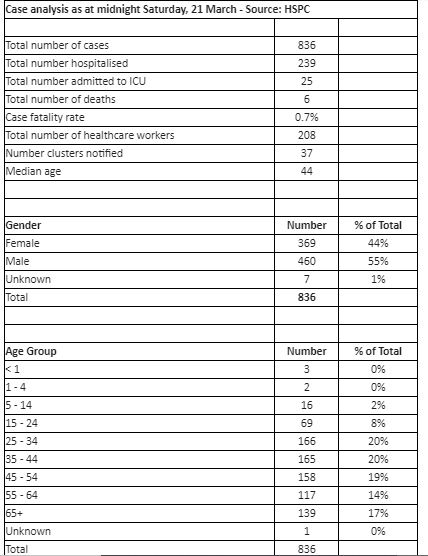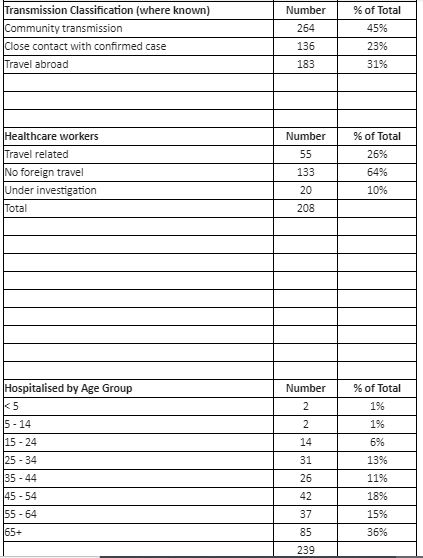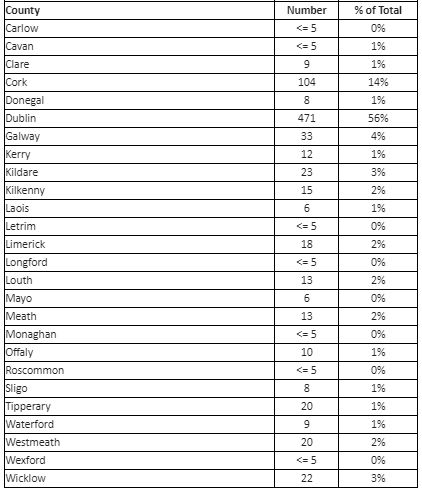 Links to today's other Coronavirus stories 
Laois RTE TV presenter diagnosed with Coronavirus
WATCH: Here is exactly what it is like to get tested for Coronavirus
Supermac's announces it is to close all outlets later this week
Laois Gardai issue advice to public on social distancing during Coronavirus outbreak
Costa Coffee and Subway set to close stores in Ireland and UK due to Coronavirus
16 new Gardai sent to Laois-Offaly Division to battle Coronavirus
In Pictures: Second Coronavirus centre set to open in Laois
Laois couple on how Coronavirus outbreak led to postponement of their special day
Dentists
Dentists say the vast majority of private dental practices have voluntarily suspended all elective procedures, despite huge financial consequences, and are scrambling to upgrade their protective equipment as best they can, to allow a very basic emergency service to operate.
Dentists reject Chief Dental Officer advice dated 16 March that dental practices can remain open and that there is currently no need for change in practice. They have rejected the view that they do not need to avoid certain procedures.
Dentists warn that Aerosol generating procedures are accepted as being the highest risk procedure to carry out in a patient affected by COVID-19, and the personal protection equipment (PPE) requirements are far in excess of those available in the typical dental setting.
No Joe Show unfortunately as launch of Durrow Wheelchair boat is postponed
An Feadán is a new Wheelchair Boat that was due to be officially launched in Durrow on Sunday, March 22, with former Irish rugby manager Joe Schmidt no less set to be on hand to the do the official honours.
However, due to Covid-19 it was one of many events cancelled. However, with the weather and water perfect the boat did get a feel of the river.
It is pictured here on the Erkina River, steered by Michael G Phelan, with the hills of Tubberboe and Ballykealy in the background. The launch will be rescheduled for a later date.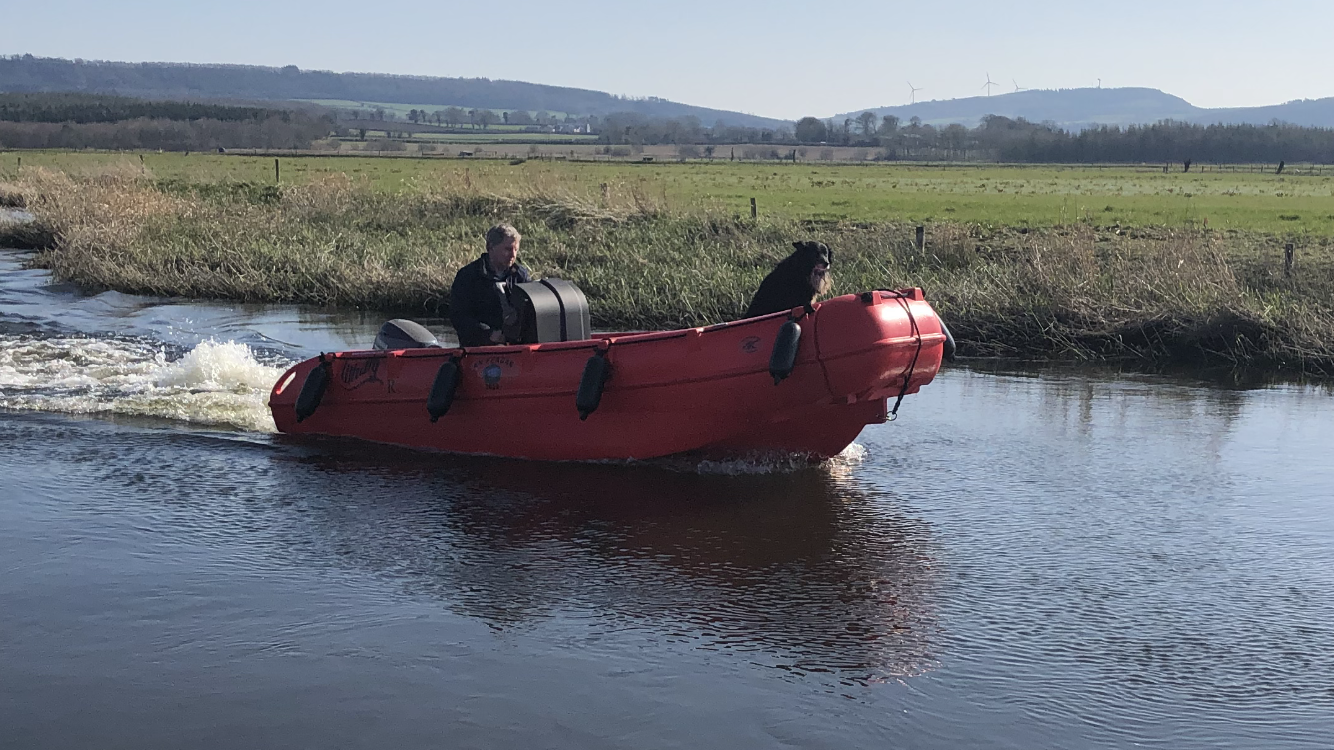 Laois branches among the temporary closures as Bank of Ireland closes
From Tuesday, March 24, Bank of Ireland are temporarily closing over 100 of their branches though 161 will still remain open as normal.
They are making changes to their services "to ensure our resources are focused on services most in demand during the coronavirus pandemic".
"The changes also reflect a reduction in footfall at branches as more people remain at home," they say.
Their branches in Portlaoise, Portarlington, Mountmellick, Abbeyleix and Mountrath are staying open but the branches in Rathdowney and Durrow and Abbeyleix are to close.
All Bank of Ireland branches will continue to provide ATM services.
Other local branches that are remaining open include Athy, Carlow, Castlecomer and Roscrea.
Coronavirus Myths
As yet, there is no cure currently for COVID-19.
So people suggesting/selling special remedies like vitamin C, garlic, home cures, drinking bleach, or putting half an onion in rooms around the house are – well you know don't you?
The World Health Organisation has advice on some of these urban legends.
Cuisle Centre 
The Coronavirus outbreak has led to the Cuisle Centre in Portlaoise closing.
They said: "The Covid-19 restrictions mean that we have had to temporarily close our doors, but we are still here to support you and your family.
"As we know this is a confusing time for our patients as chemotherapy and surgery are been rescheduled – we will be continuing to give you support and guidance over the phone.
"Just call 0578681492 and leave your name, number and a brief message and we will get back to you. You can also contact us on email: info@cuislecancersupportcentre.ie or messenger us through facebook.
"Stay safe everyone, wash your hands and take a little exercise."
Important information 
Symptoms of Covid-19 include:
Cough
Shortness of breath
Fever
Breathing difficulties.
Further resources:
A helpline for older people who are concerned about the coronavirus has been launched by Alone. The number is 0818 222 024, and it's open Monday to Friday, 8am-8pm.
SEE ALSO – For more Coronavirus stories click here