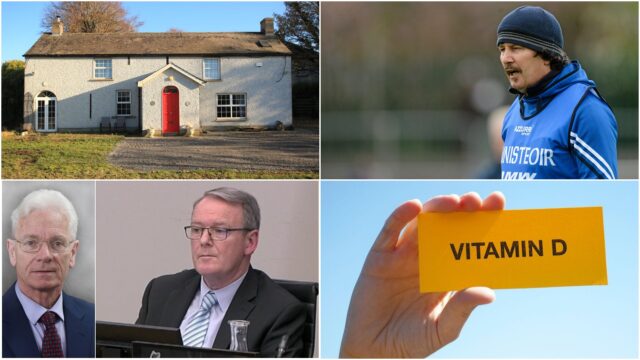 The Department of Health has advised that adults aged 65 and older take a vitamin D supplement to ensure they get the essential vitamin D needed for bone and muscle health.
Earlier this year, the Department of Health requested the Scientific Committee of the Food Safety Authority of Ireland (FSAI) to examine the vitamin D status of this older population and provide scientific recommendations on vitamin D supplementation.
A new name has entered the race to be on Laois County Board with Cork native and now O'Dempsey's club man Bryan Breen putting his name forward for the position of vice-chairman.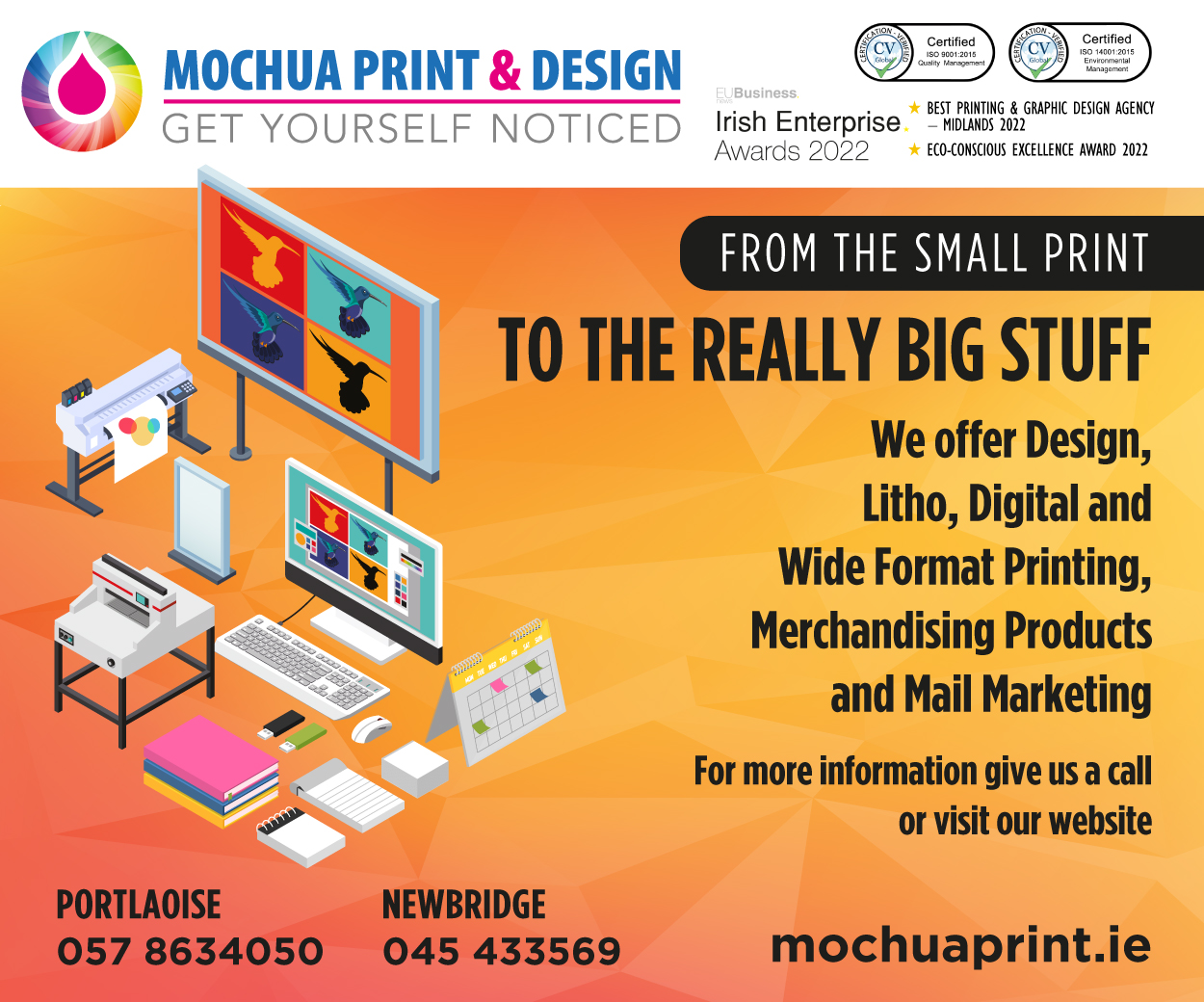 A member of the Irish Defence Forces and involved with the Laois football team over the past number of years, he outlined what he'd like to achieve in his role if he's elected.
A Laois County Councillor has said he is being 'scalded' on the phone on a daily basis over the installation of new LED lights in Portlaoise.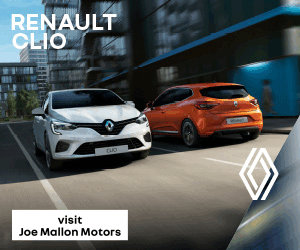 Cllr Willie Aird says he has been left running around like 'Wee Willie Winkie' and reckons there would be much light coming from the lamp that the nursery rhyme character carries than from the bulbs the council are currently erecting.
When a big town is located right on a county boundary it can lead to all sorts of identity issues.
Such is the case with Carlow. People living in Graiguecullen, in particular, generally shop in Carlow, go to school in Carlow and socialise in Carlow. With that in mind, we have picked out five homes that are currently for sale within easy access of Carlow town – some in Graiguecullen and some a little bit further out in Crettyard.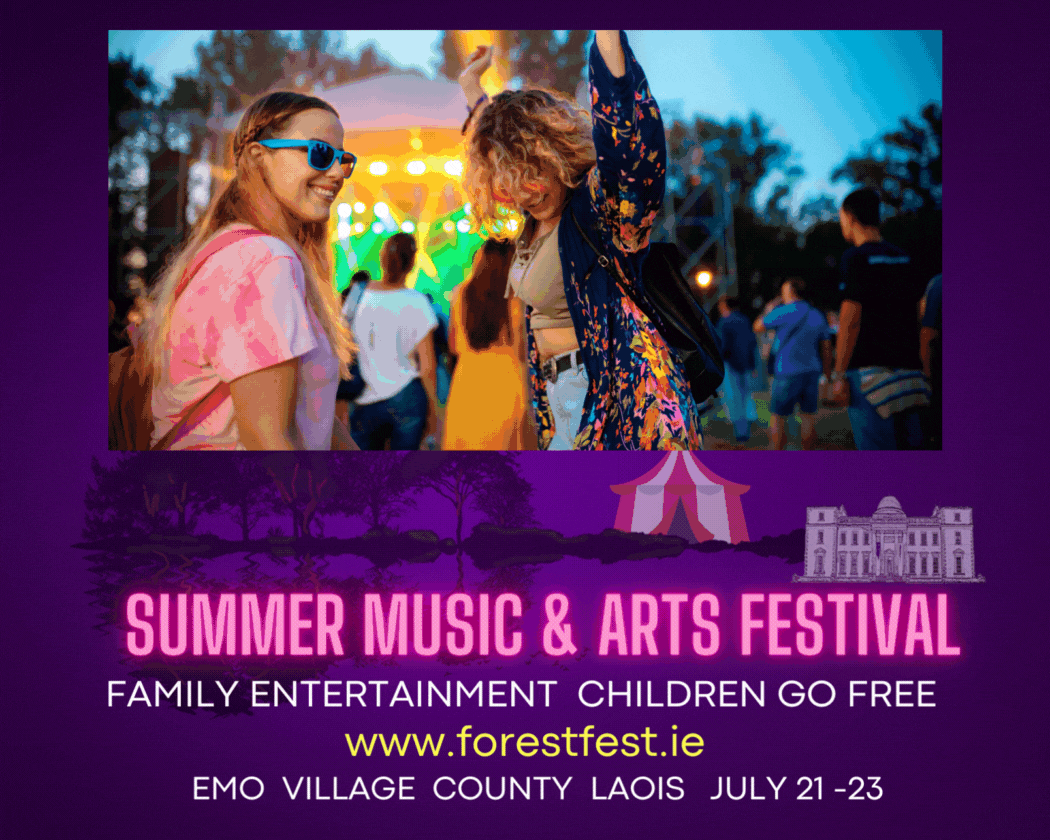 Laois County Councillor John Joe Fennelly has called on Transport Infrastructure Ireland to erect a fence on the Abbeyleix/Durrow road following a number of serious incidents involving motorists and deer.
The Fianna Fail councillor told how there had been at least four serious traffic accidents caused by deer crossing at this location.
Cllr Fennelly said: "The amount of near misses at this location are crazy – as well as the recorded serious incidents."
Seamus 'Cheddar' Plunkett is set to return as Laois senior hurling manager, with his appointment to be confirmed in the coming days.
It's understood that Offaly club Birr had approached Plunkett with a view to taking over there in 2021 but he was offered the Laois job in recent days by the three-person committee tasked with finding a new manager.
Laois County Council has approved the sale of 1.56 hectares of land to a company who are planning an expansion.
AuBren have purchased the site which is located in the Junction 17 National Business Park at Tougher for €312,000. The company is involved in the air industry and apply their engineering and business expertise to help companies design, make and deliver outstanding air management products.
O'Dempsey's have appointed Eoin Kearns as their new senior football manager ahead of the 2021 season.
The Ballyroan-Abbey native takes the reins following the departure of the existing management team of Francis Finn, Rods Behan, Sean Cotter and Nigel Pearson following O'Dempsey's senior championship quarter final defeat to Portarlington back in October.
Laois TD Brian Stanley has issued an apology over a Tweet he posted – which he has since deleted.
On Saturday, the Sinn Fein Deputy made reference to the Kilmichael Ambush in 1920 and the Narrow Water Massacre in 1979. In a Tweet, he said: "the 2 IRA operations that taught the elite of d British army and the establishment the cost of occupying Ireland. Pity for everyone they were such slow learners".
We caught up with Kamila Beblot, who is currently producing greeting cards and printed illustrations bursting with colour and appeal with some very special options for the upcoming festive season.
Originally from Poland, she been been in Ireland for the best part of 16 years, Kamila fills us in on her creative journey and what has her calling Laois home.