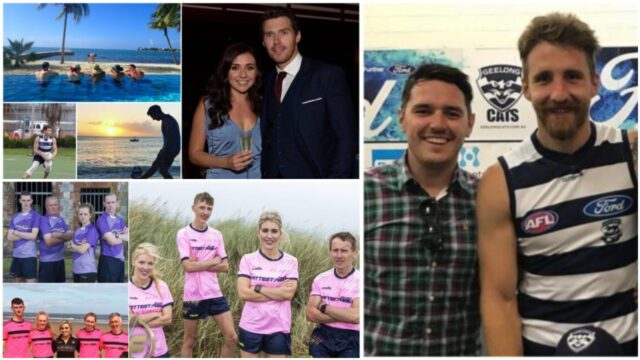 1 – 15 Laois families that we think could win Ireland's Fittest Families
We love Ireland's Fittest Family and we love to get invested in the show – particularly when there is a Laois family involved.
Three have taken part since it started and all of those have reached the final – so we picked out 15 more who we reckon could go very well if they entered.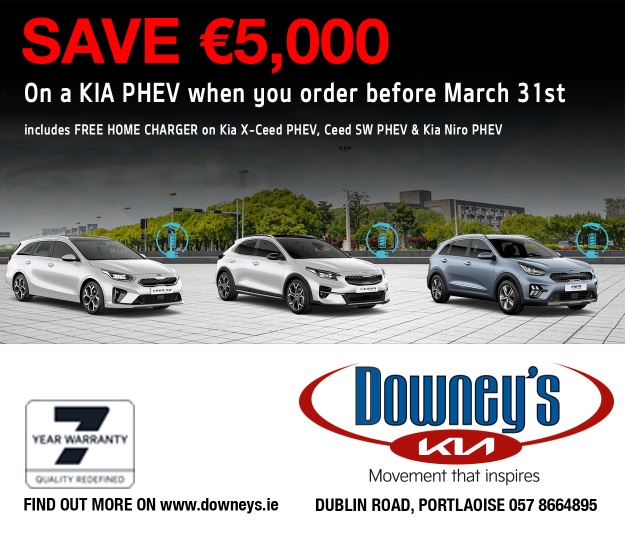 2 – Aussie Rules star Tuohy behind new coffee shop set to open in Portlaoise
Aussie Rules star Zach Tuohy is set to open a new coffee shop in Portlaoise in a partnership with his long-time friend Murry Rogers.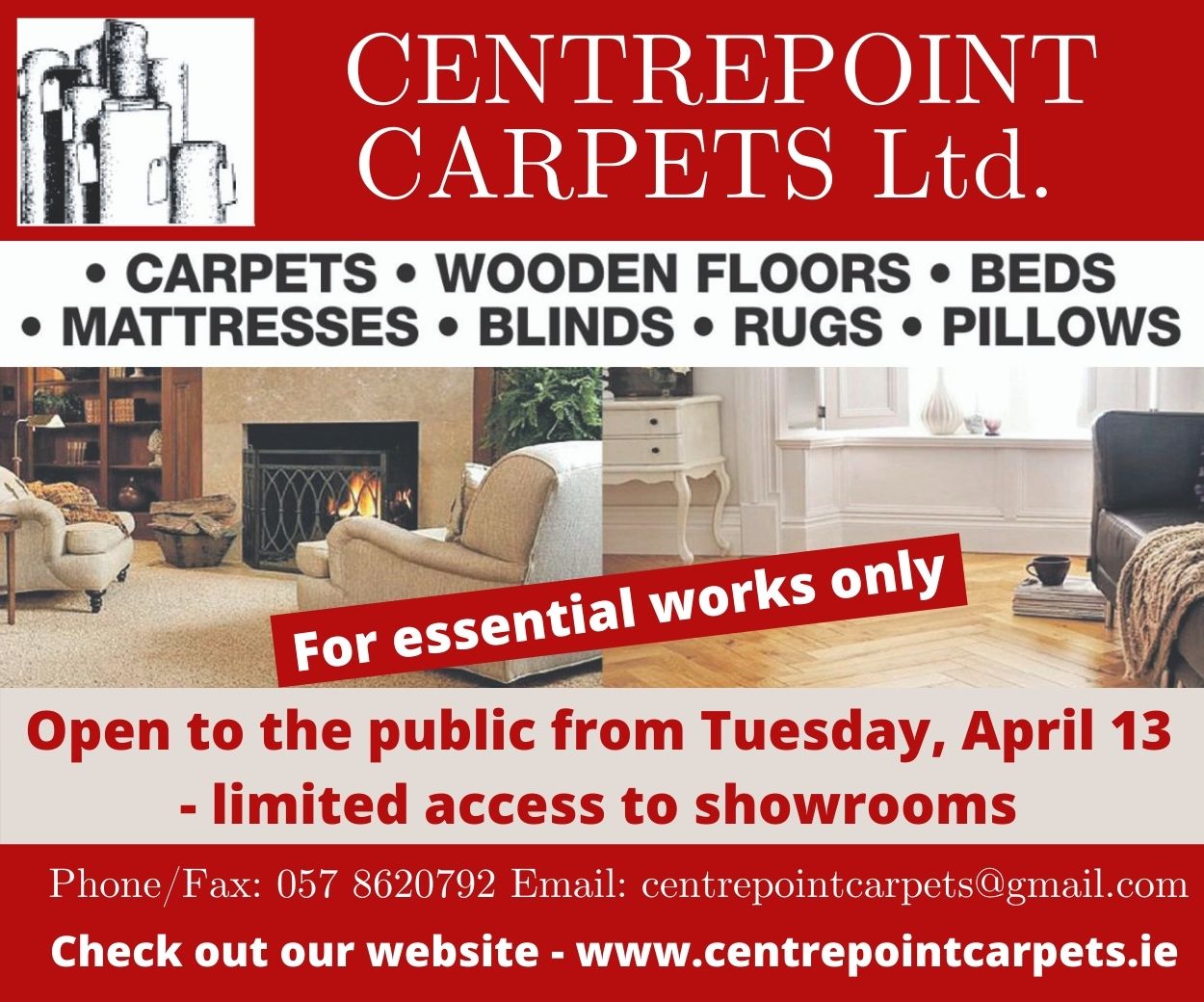 The two Portlaoise lads will open The Wandering Elk on Bull Lane in Portlaoise in the same unit that the Bull Lane Coffee Shop and Deli was located prior to its closure last summer.
3 – Laois Abroad: From The Heath to the Cayman Islands – life by the beach, GAA and missing a decent pint
The first instalment of our Laois Abroad series for 2021 is here and a man from The Heath gets us underway.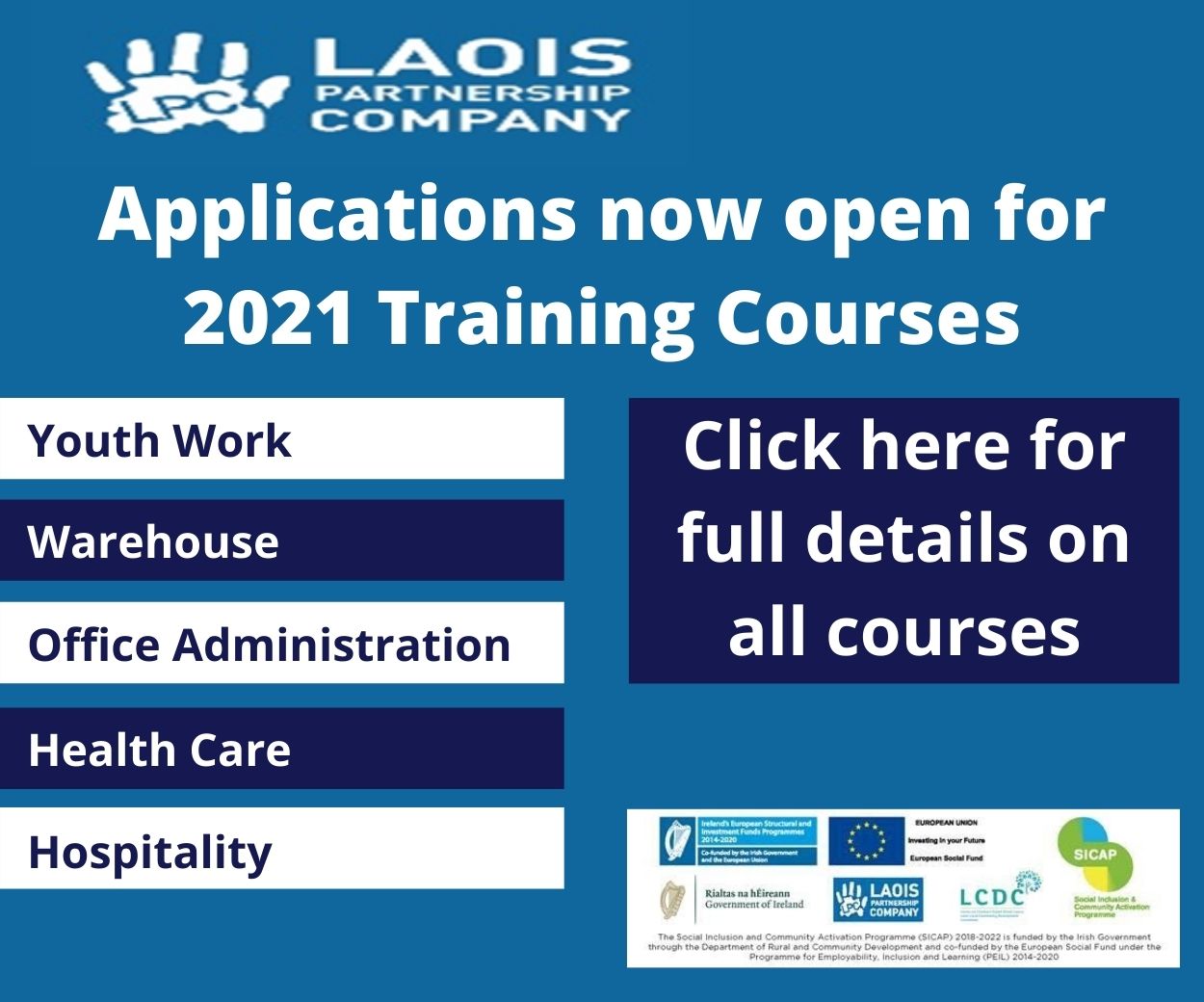 At the end of 2018, Colin Nestor and his girlfriend Gemma McCaffrey, who is from Fermanagh, traded their jobs in Dublin and moved to the Caribbean – and their journey is incredible.
4 – Planning permission sought for new playground in Laois village
A new playground has moved a step closer for a Laois village as planning permission has been lodged.
After a long campaign and combined efforts by community and voluntary groups in Borris-in-Ossory for many years, a new playground is finally on its way to the village as Laois County Council have applied for planning permission.
5 – Widespread disappointment as three Bank of Ireland branches in Laois to close
Three Laois branches of Bank of Ireland are among the 88 branches set to close following an announcement by the company on Monday.
Mountrath, Durrow and Rathdowney are among the 88 branches set to close as the bank say they have "reached a tipping point between online and offline banking".
6 – Remembering the great Lulu Carroll: 'A volunteer all the way to the bitter end'
Lulu was an outstanding player, an All Ireland winner in 2001 and a veteran of previous losses. She was also a huge player for Timahoe over the years and even when she was battling with cancer, she served as a selector alongside Pat Critchley.
And she was remembered by the LGFA in a lovely video tribute, led by the LGFA's president, Laois woman Marie Hickey.
7 – 'Financial and mental' strain forces popular Laois pub to close
The owners of a popular Laois pub say they will not be opening the premises again.
Claire and Glyn Jenkins had only taken the lease on The Brewery pub in Rathdowney five weeks before they were forced to shut due to the arrival of Covid-19.
In the 13 months that have followed, the pair say they have only been able to trade for three of those.
8 – 'Children really thrive when in a routine' says Laois woman behind hugely popular Stay Home Play Instagram account
Amy Huberman, Vogue Williams and Sofie Skehan are among the 13,000 followers of the Stay Home Play Instagram account set up by Durrow woman Lisa Sheppard at the start of the first lockdown last year.
That number continues to grow rapidly – it was at just over 7,000 in May of last year – as her home play ideas for small children captures the imagination of parents all over the country since the world changed beyond belief in early 2020.
The page is a series of posts with simple play ideas, mostly using material that is in every house in the country.
9 – Introducing the 2020 LaoisToday senior club hurling team of the year
While the final is still outstanding, we picked our selection for the best 15 hurlers in the county.
10 – Laois Gardai investigating following 'pipe bomb' incident as car set on fire
Gardai are investigating after an incident of 'criminal damage' occurred in Portlaoise on Tuesday night.
Shortly after 11pm, a device, believed to be a pipe bomb, was thrown at a house in Hillview Drive.