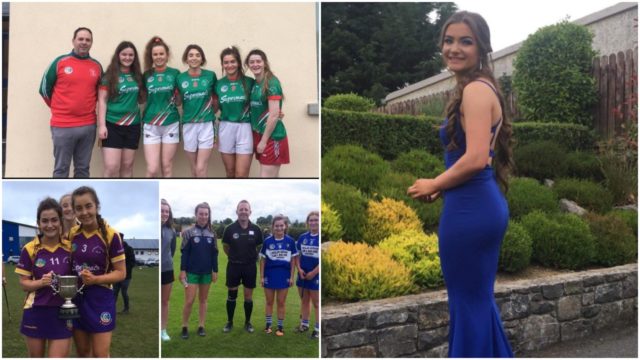 The Coronavirus pandemic is affecting almost every aspect of our lives at the moment.
Bar those working in essential services, the rest of the population is off work and instructed to stay in their homes for the majority of the time until Tuesday May 5 at the earliest.
While around 120,000 Irish Leaving and Junior Cert students have seen their lives turned upside down in the last month.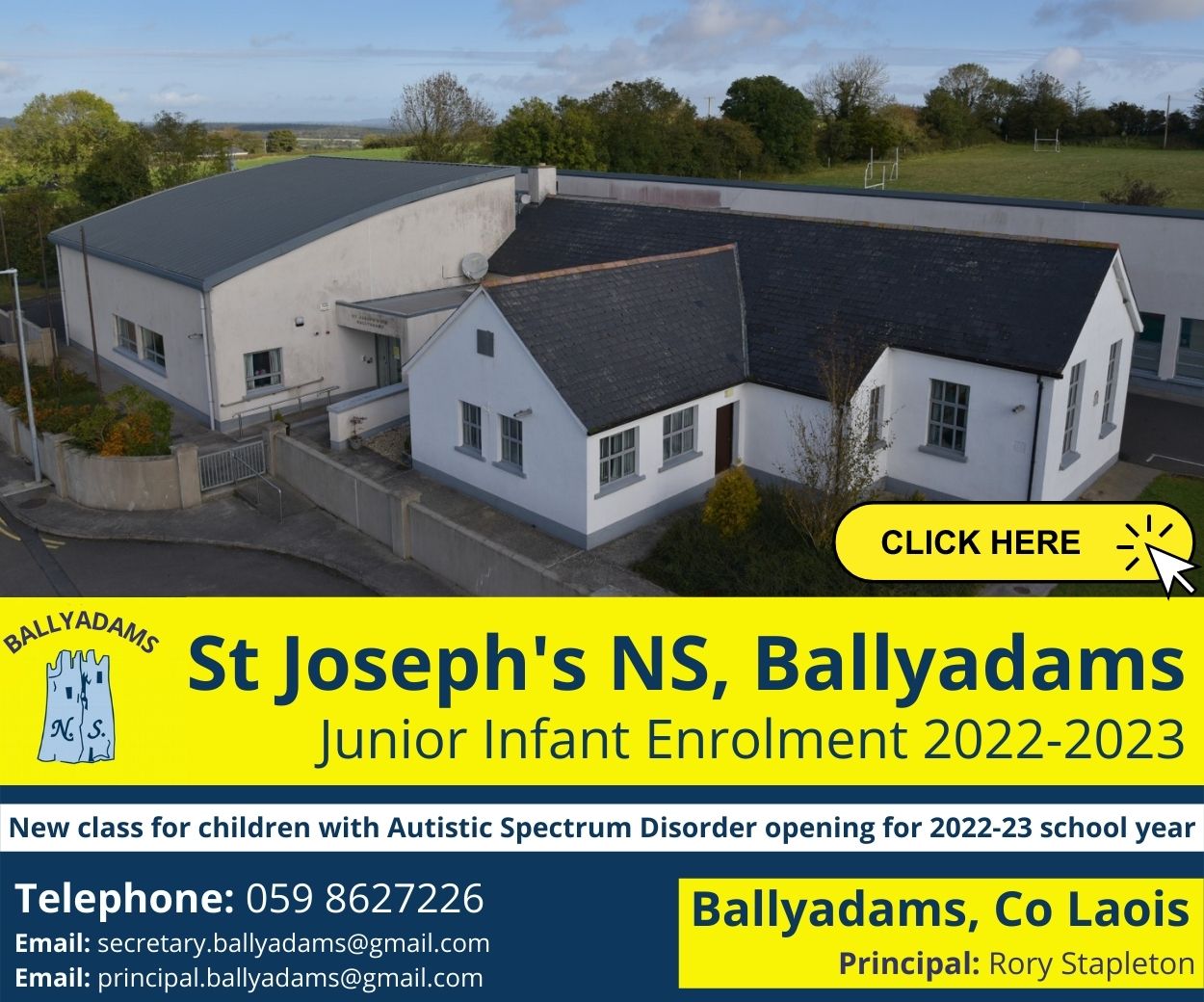 Those set to sit the Leaving Cert, about 55,000 of them, have been particularly inconvenienced as the one set of exams they have spent the past five or six years preparing for are now in jeopardy.
They have been out of the school setting since March 13 after they were closed by Taoiseach Leo Varadkar. And on Friday April 10, it was announced that the schools would remain closed 'until further notice'.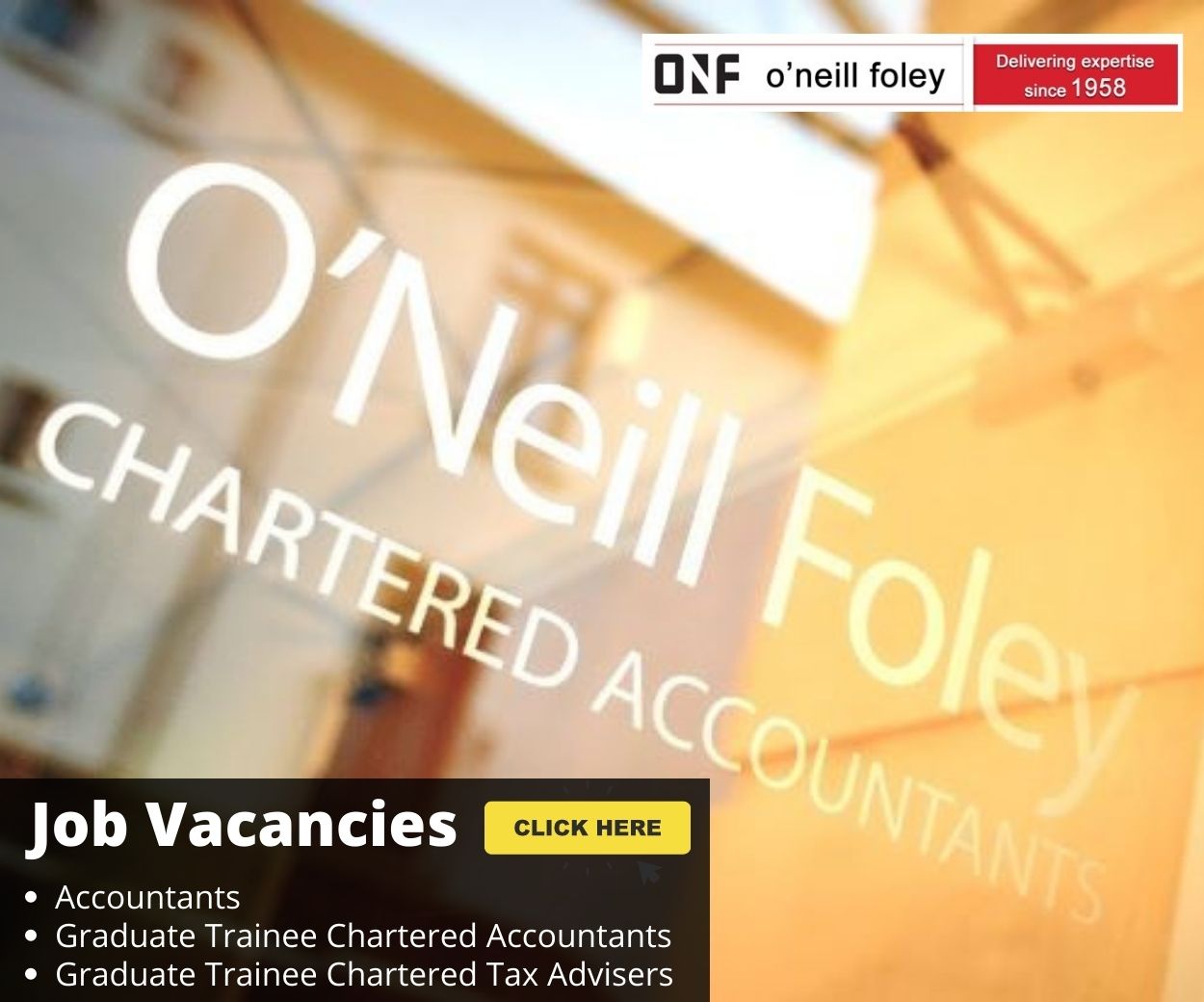 On March 19, the Department of Education announced that Leaving Cert and Junior Cert orals and practical exams were cancelled and all students would be awarded full marks.
While on April 10, it was confirmed the Leaving Cert exams set to take place in June have been postponed. They are now rescheduled for late July or early August – while the Junior Cert is off altogether.
The deadline for submission of Leaving Certificate practical and other projects, in subjects such has History, Geography, Art, PE and Construction, has also been rescheduled to either late July or early August.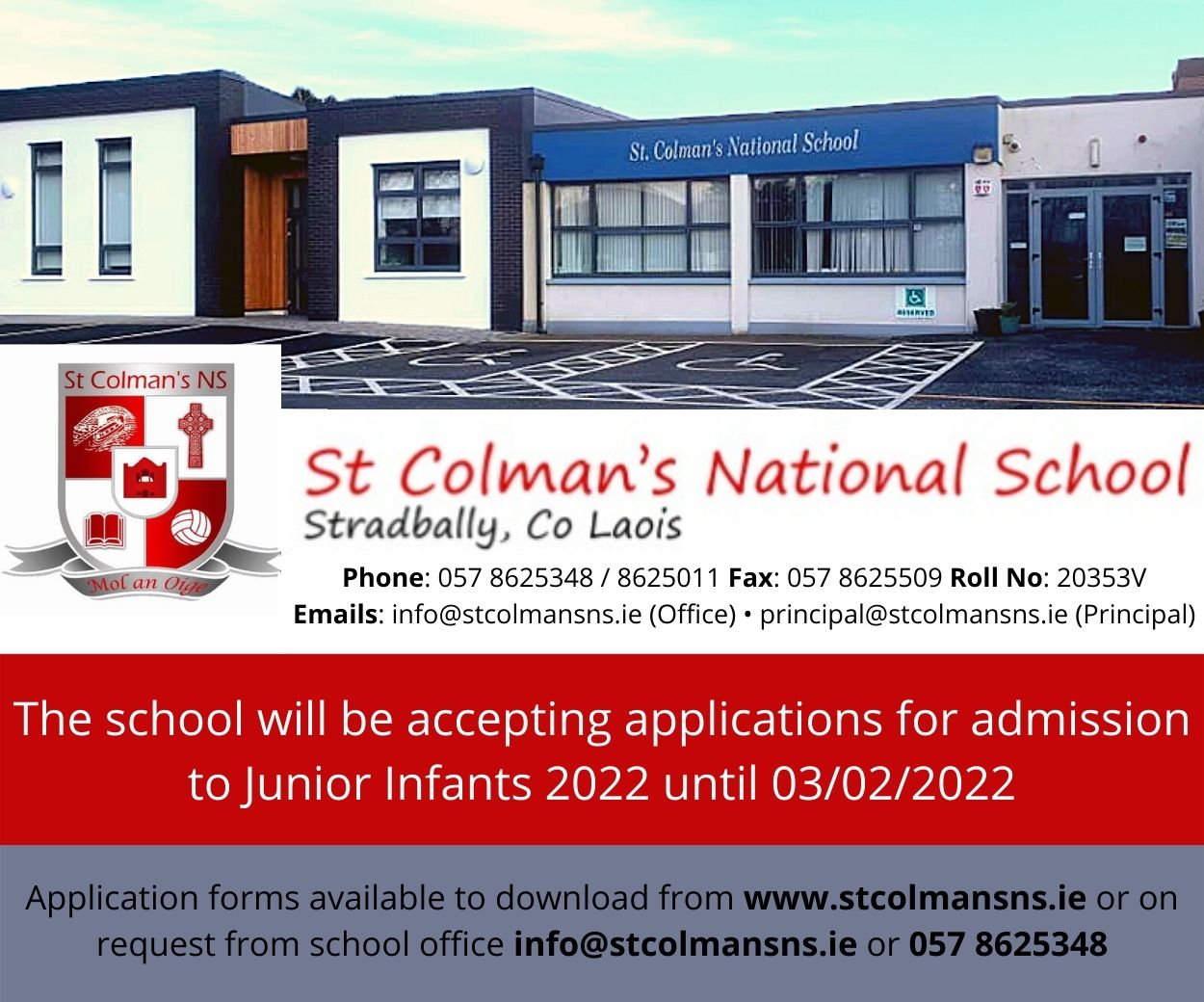 All the time, students have been taken out of the routine that they have been used to for the past five or six years just moths before the all important exams.
So, we decided to reach out to the schools in Laois and ask those getting ready to sit Leaving and Junior Cert exams how they are getting on.
What their routine now is, how their school are trying to help them and whether they believe the exams should be postponed or done online if they cannot proceed on the scheduled date.
So far we have heard from Portlaoise CBS' Eamonn Delaney, Scoil Chriost Ri's Kate Corrigan, Mountrath CS' Seth Burns Mooney, Colaiste Iosagain's Emma Dunne, St Fergal's Niall Coss, Portlaoise College's Lauren Mills, Heywood's Dervla McDonagh, Knockbeg's Ross Bolger, Clonaslee College's Eva Hyland, Portlaoise CBS' Thómas Dunne, Scoil Chriost Ri's Grace O'Brien, Mountrath CS' Ellen Timmons, Portlaoise College's Igor Stankiewicz, Knockbeg's Conor Donlon, Heywood's Lauren O'Reilly-Phelan, St Fergal's Robert Phelan, Scoil Chriost Ri's Julia Cahill, Portlaoise CBS' Darragh Carolan, Heywood's Leah Moffitt and Knockbeg's Canice Whearty. 
Next up, it is Rathdowney native and St Fergal's student Gemma Hoare.
1 – What is your daily routine at the moment?
If I'm being honest I don't really have a routine at the moment but I try my best to be up around 9 and get my head into the books by 10. I try to do subjects in 40 minutes slots then take 5 minute breaks just like we would have been doing in school. At the start of all this that was working well but as it goes on its harder to stick to the school day.
The breaks now could definitely go off track, half the time I find myself on Disney Plus or TikTok. Its just hard to stay strict with yourself when there's little structure and so many distractions.
2- What supports have your school provided for you and have they been useful?
In fairness to St Fergal's, they have really adapted to the online method and have been trying really hard to make it work as best they can. We have all been given our own school emails and have downloaded Microsoft outlook or office 365. This way its very easy for the teachers to contact us and for us to contact the teachers.
The teachers are constantly checking in on us making sure everything is going to plan and were keeping on track of study. For the subjects we don't have the course finished we are getting powerpoints on google classroom and taking notes just like we would have done in class and doing exam questions. The teachers are always so fast to reply to corrections or questions from us and always up for helping as much as they can.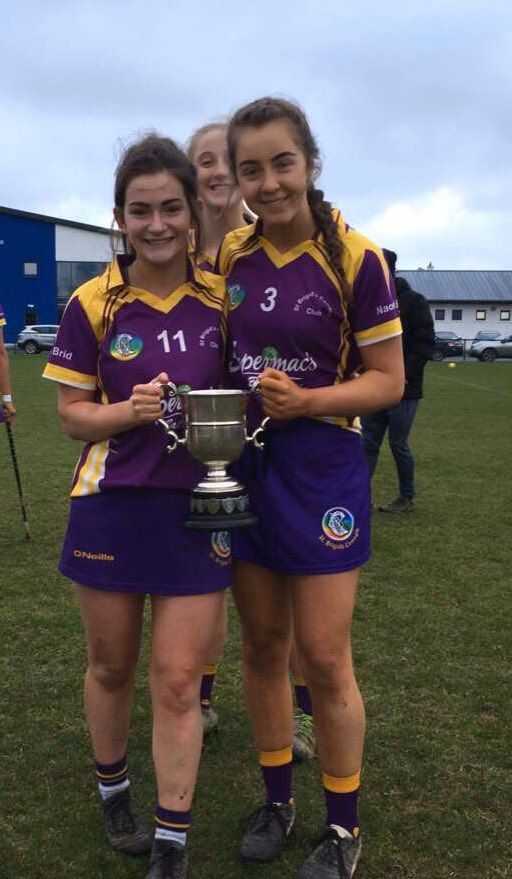 3 – Are you getting out for much exercise?
Sport was always a break from study and something to look forward to so I would miss that a lot. But the camogie have been great, I would be out most nights either with workouts or runs the camogie have assigned.
We have even manged to get the app Zoom up and running so now we're able to workouts together. It has been a real help.
4 – How do you feel about the decision to scrap the oral/practical elements of some subjects and give everyone 100% across the board?
Well if I'm being honest I was delighted to hear the news. I always struggled with Irish and was trying my best to get the grade for primary school teaching so to hear I was getting 100 percent in the oral I couldn't have been any happier.
I could also see how some could be disappointed with this as so much work alone is put into the oral part of the exam and now it may feel like all that work was pointless. Loads were getting irish grinds like myself which were focused on the oral alone as it is such a massive part of the exam and now all that money is also gone to waste also. But overall I couldn't complain it was ideal for me.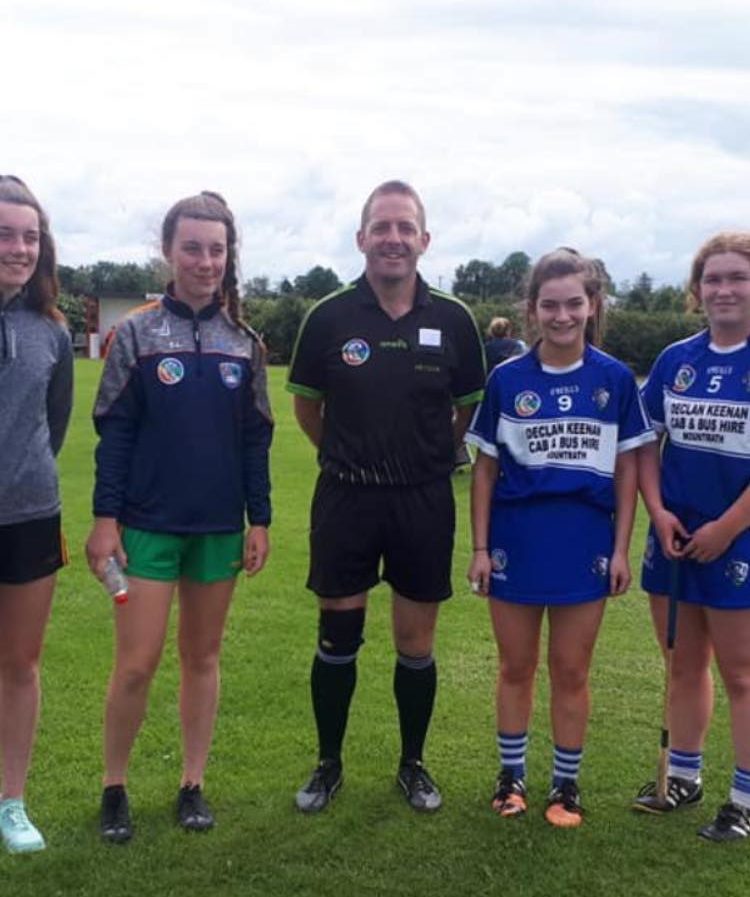 5 – Do you find it hard to motivate yourself to study for the exams as now the date has been pushed out to late July or early August?
When I first heard the news about the exams being postponed I have to say I was gutted as I was just looking forward to having the summer free and for the exams just to be over as soon as possible.
I will definitely find it hard to stay motivated over the summer because there will be so many distractions but I suppose at least we have some clarity on the exams now and something to work towards.
6 – Are you able to interact with your friends? And if so, how are you doing this?
I'm always talking to friends, mostly through Facetime where we can talk in groups. We make sure to ring most nights just to keep in contact with each other.
It is hard not being able to see them in school everyday and meeting at training and there is always the worry we won't be able to graduate together or even get to go to the debs but we will just have to stay positive about all that and look at the bigger picture I suppose.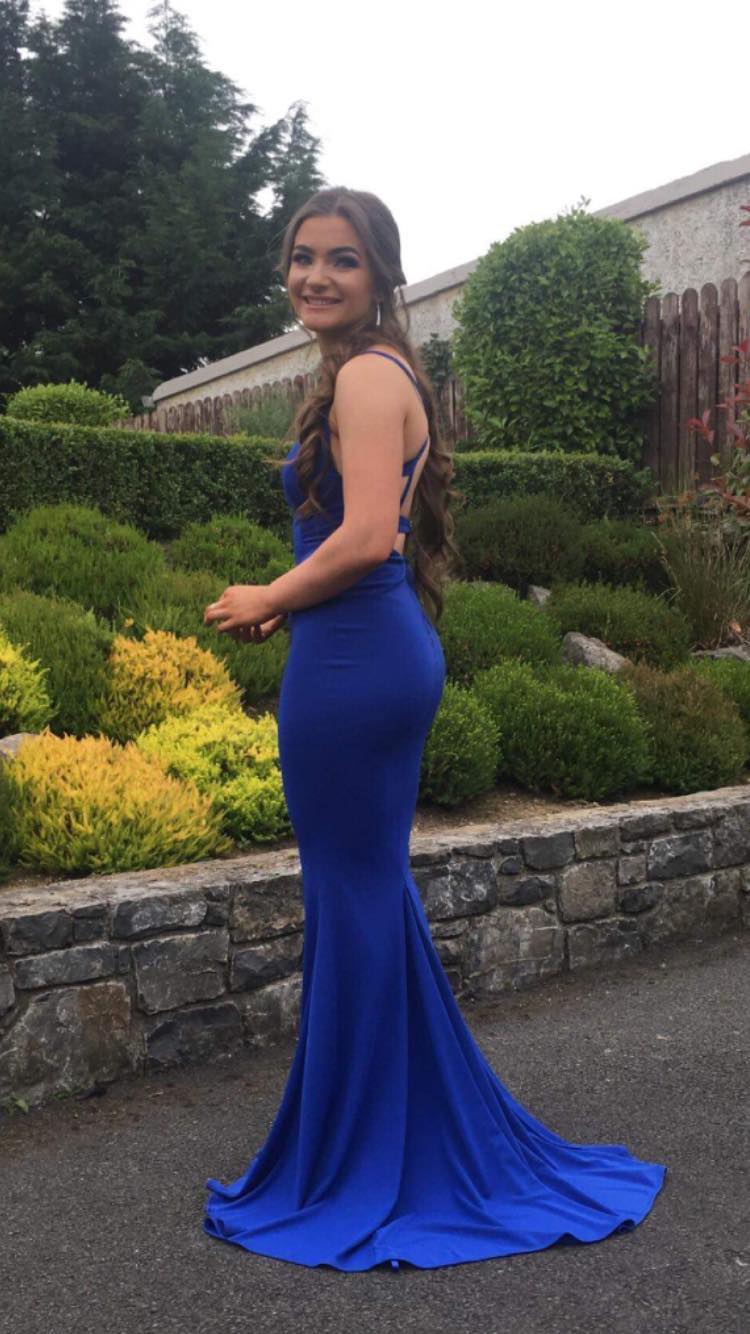 7 – How do feel young people are being portrayed in the media at the moment? They are being blamed a lot for ignoring social distancing guidelines. Do you believe this is a fair criticism?
Personally I feel that young people especially over the last few weeks are after improving on the social distancing guidelines and most people I know are promoting social distancing but I'm sure there is still room for improvement.
8 – If the Coronavirus crisis continues and you can't sit your exams in late July or early August, do you think they should be postponed further or be cancelled altogether?
I wouldn't want to see the exams being postponed further as it would be dragging out way to long for leaving cert students and also would interfere with whatever students want to do in the following year.
To be honest, I always thought the most fair way to handle the leaving cert was for it to be cancelled and take the same approach as other countries have taken, such as the UK, where they are using predicted results. I just think that this would be a better approach due to the lack of school time and stress that the whole situation has brought to students.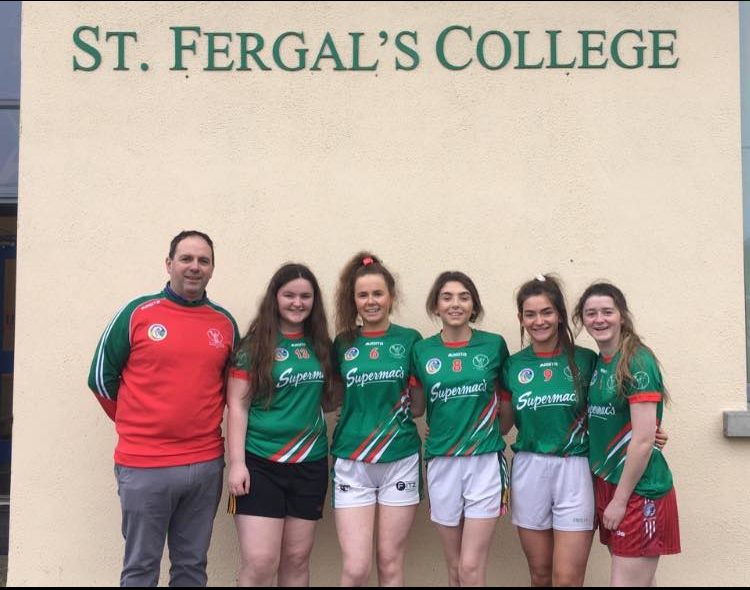 SEE ALSO – Brave Laois woman praises staff at St Fintan's hospital following sad passing of husband