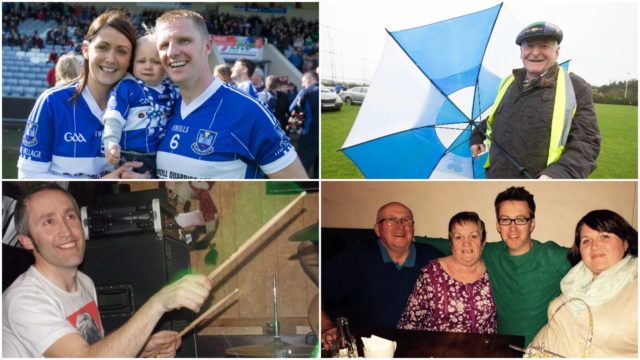 As one year ends and the next one begins, we often find ourselves looking back on the people we have lost.
Laois lost a number of great people over the last 12 months and below, we will remember some of them who featured on our site.
Our deepest sympathies go to their families and loved ones.
JANUARY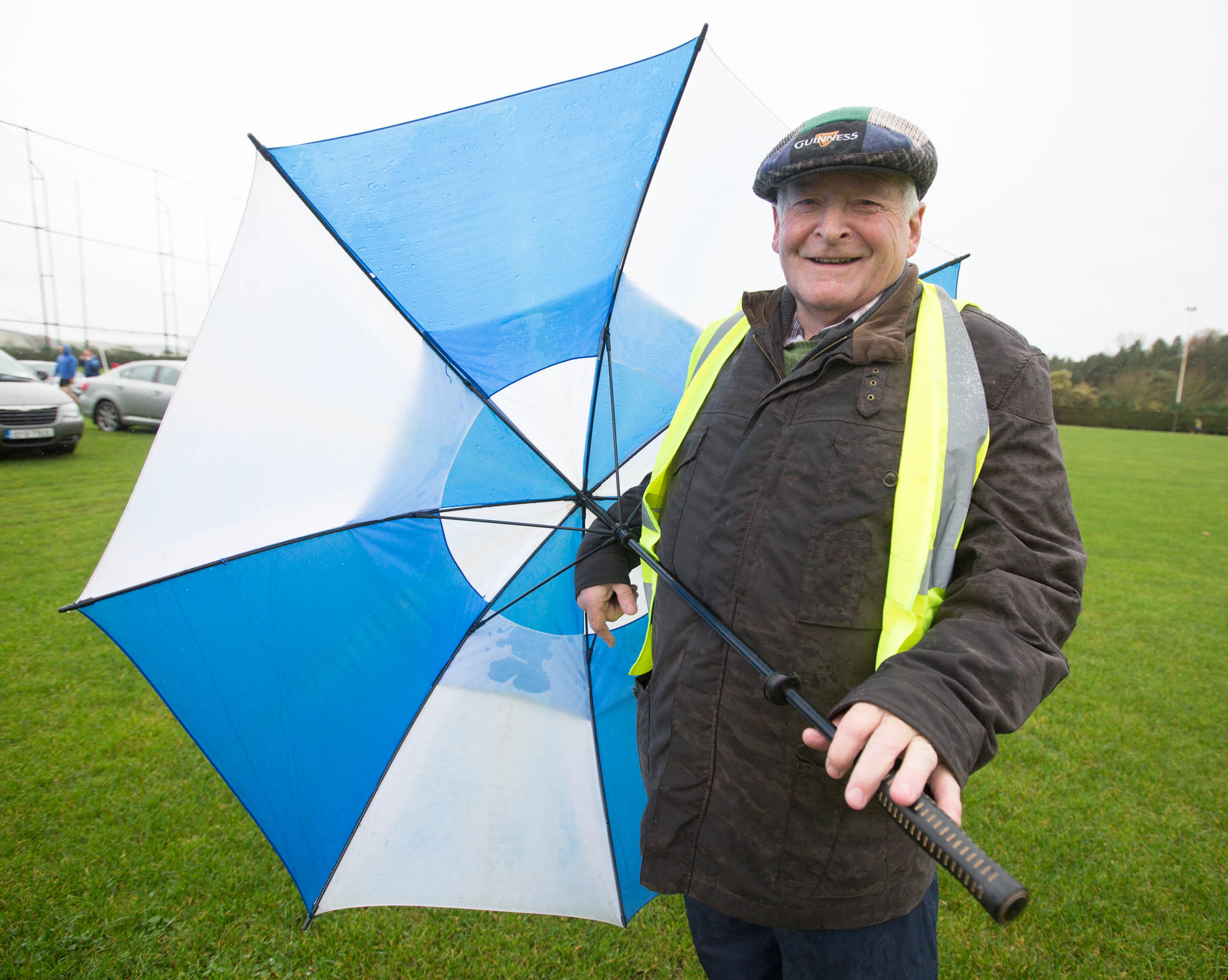 The Stradbally area was in mourning in Stradbally following the death of John Donohue senior, a popular and widely respected stalwart of the local community and a butcher in the town for almost 50 years.
John ran the family butcher's shop in Stradbally for 49 years prior to his retirement in 2014.
John is survived by his wife Vera – who is also hugely active in the Stradbally community and a leading member of the town's Active Retirement Group – and his sons Diarmuid, Donal and John and daughters Maria and Eva. 
---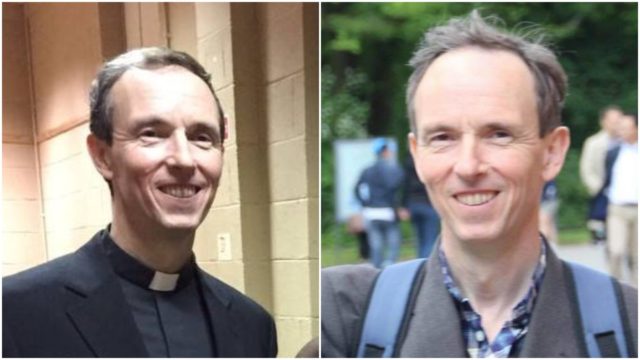 There was widespread shock and sadness as Abbeyleix and Ballyroan Parish Priest Fr John Cummins was killed in a tragic accident on January 30.
The Parish Priest, who had only taken the post in 2017, was killed following a freak accident while repairing his car at his home on the Ballinakill road.
Originally from Newbridge in Co Kildare, Fr Cummins succeeded Fr Gerard Ahern in the role of parish priest in July 2017 and was extremely well-liked in the community.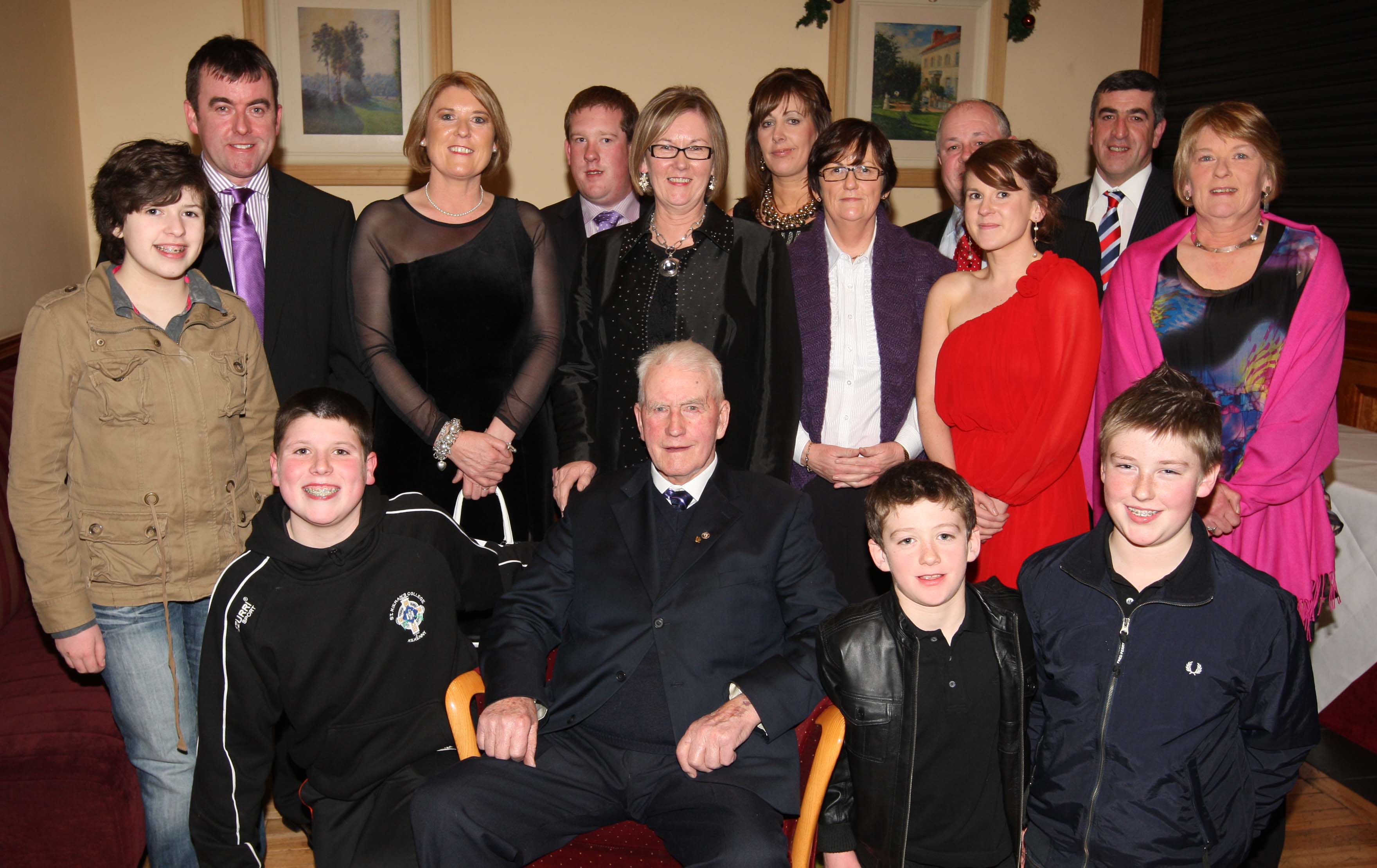 Clonad's Joe McCabe, who was in his 100th year when he passed away in early January, was one of the most remarkable Laois men to ever pick up a hurley.
Born in 1919, the Clonad President went on to play for the Laois minors for five years in a row – 1933, '34, '35, '36 and '37.
He won a remarkable nine senior medals with Clonad and was inducted into the Laois GAA Hall of Fame in 2010.
---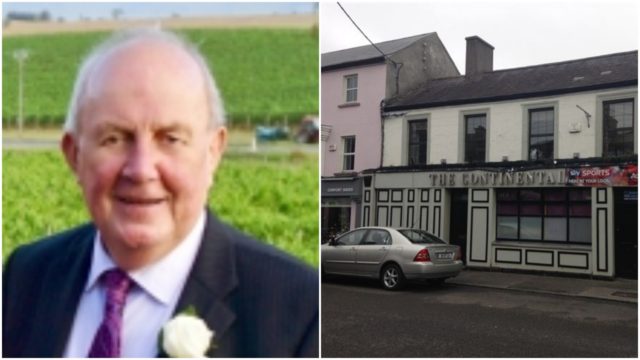 Tributes were paid to well-known Portarlington businessman Pat Flanagan.
Originally from Johnsgrove, Rosenallis, Pat later lived in Killenard with his wife Mary and their children Sinéad, Fergus, Garrett, Conor and Niall.
Pat was extremely well-known in the local community for running a series of successful businesses, including the Continental Bar in Portarlington as well as the Thatch Pub in Killenard.
---
FEBRUARY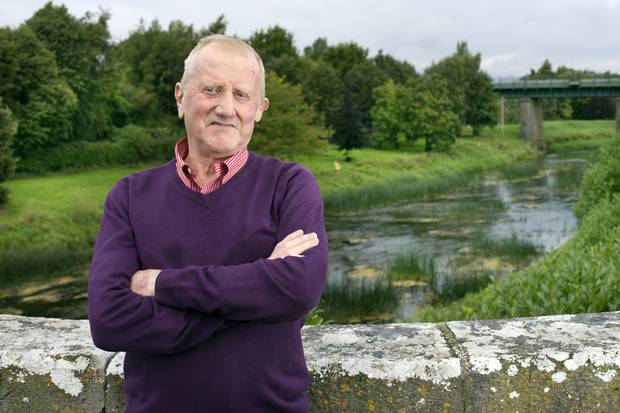 Matt 'Mattie' Colgan – who was widely known and respected in GAA and sporting circles across Offaly, Laois and Kildare – passed away in early February after a long illness.
Originally from Portarlington, he kicked football successfully with Gracefield at senior level, before getting married and moving to Monasterevin in 1973, where he also won a senior football championship title in 1977, lining out alongside the likes of brothers Hugh and Dave Hyland and Bob Harrison beside him in the full forward line.
During his playing career Matt competed at inter-county for both Offaly and Kildare.
In more recent years Matt was a popular member of the Colgan Sports staff, owned by one of his brothers Aidan.
---

Fr Jack Rodgers, a St Patrick's Missionary Kiltegan priest who was born in Limerick, but returned to live in Emo, the hometown of his mother Mary Mulhall in 2011, passed away on February 24.
Limerick born Fr Jack had a simply incredible life that saw him live in Limerick, Kenya, Brazil, Florida and then Emo.
---
MARCH
Former Knockbeg College student and teacher James Griffin passed away suddenly in Dubai in March.
James Griffin, from Tullow in Carlow who was just 26-years-old, died in Dubai in the United Arab Emirates at the weekend.
A former Knockbeg College student, James went on to work in the school in which he sat his Leaving Cert as a teacher in the ASD Unit.
---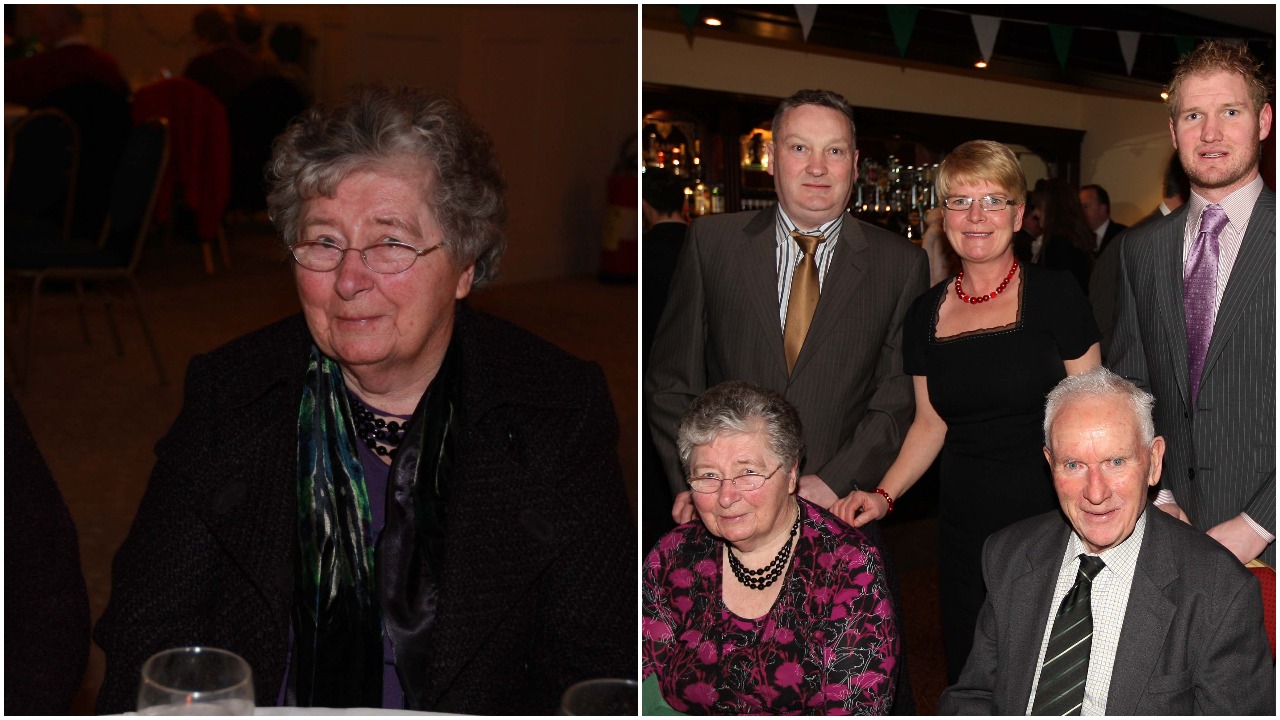 The death occurred of Mrs Mary Daly from Portlaoise in March at age of 92.
Mrs Daly was the mother of Fianna Fail Cllr Catherine Fitzgerald. Mrs Daly was described as a formidable lady and a lovely woman. She had worked as a psychiatric nurse in St Fintan's Hospital as did her late husband Tom.
They reared their family in Marian Avenue in Portlaoise. Both Mrs Daly and her husband were actively involved in the Laois Mental Health Association and were organisers over the years of the popular whist drives held on its behalf.
---

Tributes were paid to 'wonderful character' Michael (Mick) Murray of Glenbrook, Ballyroan, who passed away on St Patrick's Day, Sunday, March 17.
Mick founded the Ballyroan Vintage Club and was a former chairman of Colt GAA.
Mick was a staunch supporter of the GAA and had many children and grandchildren from both the Murray and Grant families involved in local and intercounty teams, including MJ Tierney, Craig Rogers and Chris Murray.
---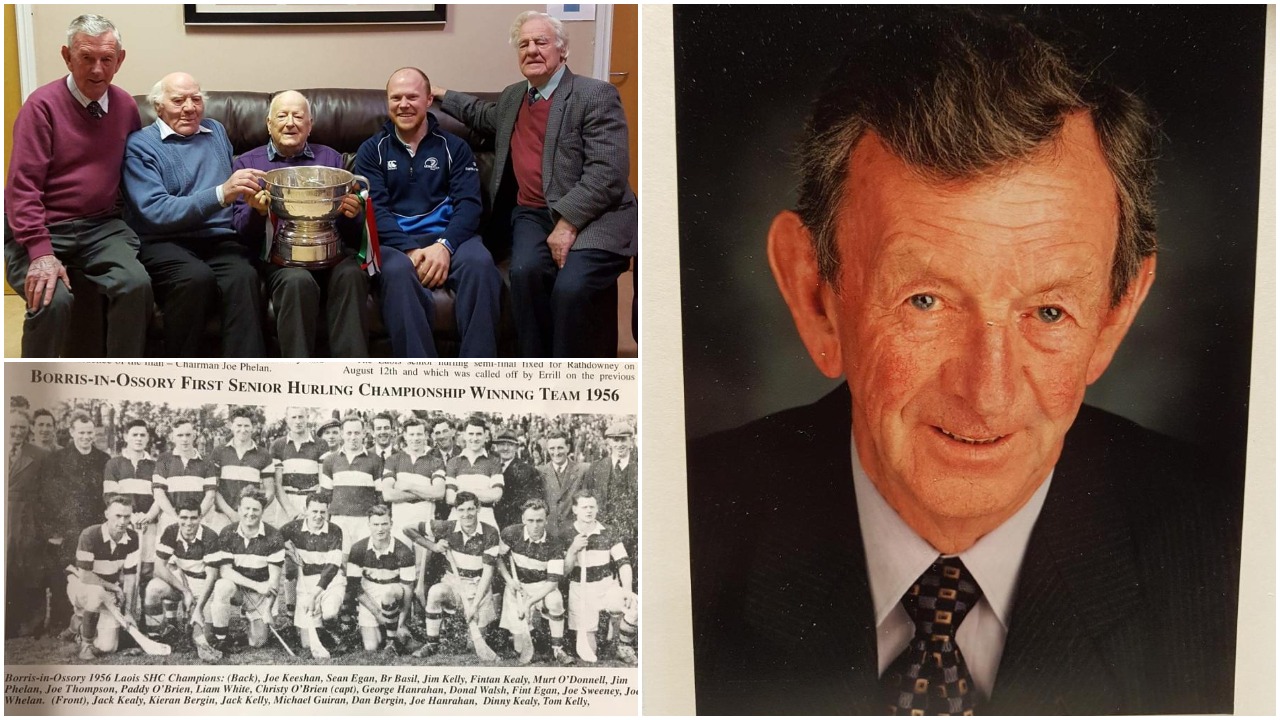 Tributes were paid to one of Laois's greatest ever hurlers following his sad passing.
Fintan 'Finty' Kealy from Borris-In-Ossory passed away suddenly at the end of March.
As a hurler, Finty won honours at intermediate and senior level for Borris-In-Ossory.
He also represented Laois where he was part of the team that won Division 2 titles on two occasions. He went on to manage his club at all levels and was still involved at administration level right up to his sad passing.
---
APRIL

Sadness spread throughout the village of Borris-in-Ossory on Friday April 5, with the news of the sad passing of Brendan Dollard.
Brendan or "Shelly" as he was also known was born on the 31st of April 1947.
Brendan played with Laois Minors in 1965 and also with the Intermediate and Senior county teams. Brendan won many titles with Borris In Ossory, including captaining the club to a senior hurling title in 1972.
---

Portarlington GAA club, the town and the surrounding areas were in mourning in April following the death of Bill Bolton, a legendary figure in sporting circles.
Mr Bolton captained Portarlington to win senior football championships in 1955 and 1959 and was also on the winning team in 1954.
His son John captained the club to win the title in 2001, making them the only father-and-son combination to lift the Jack Delaney Cup.
---
MAY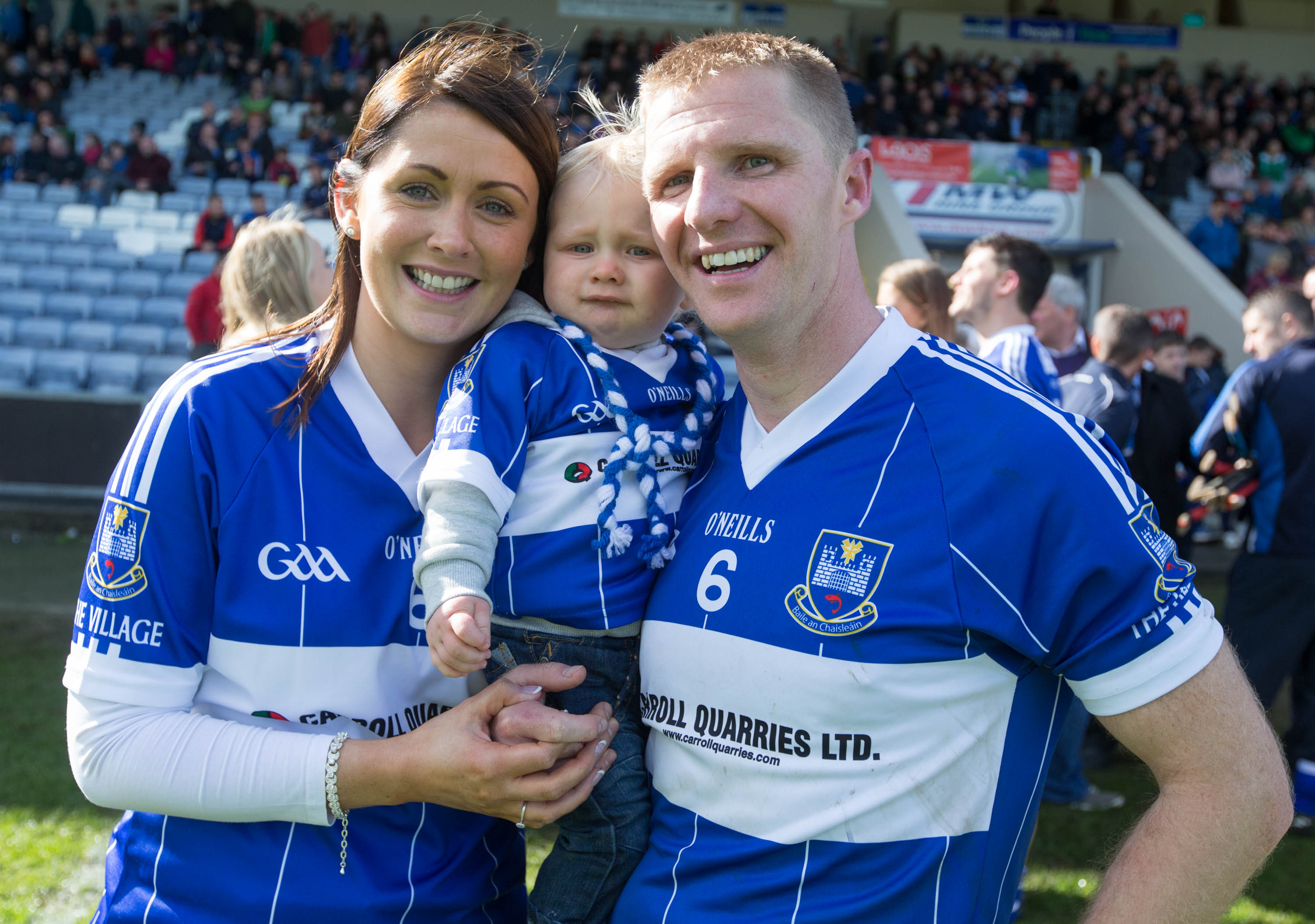 Castletown hurler Patrick Mullaney celebrates with his wife Aoife and their son Cormac after winning the Laois SHC 'A' final at O'Moore Park in 2016. Picture: Alf Harvey/HRPhoto.ie
There is deep sadness in Castletown and surrounding areas this evening at the news of the heartbreaking death of Aoife Mullaney (nee Doocey) at the young age of 35.
Originally from Aughafan, just off the N7 near Castletown, Aoife was an Irish and French teacher in St Fergal's in Rathdowney.
Married to former Laois hurling captain Paddy Mullaney, the couple had two young children – son Cormac and daughter Eadaoin. Aoife had been sick for some time.
---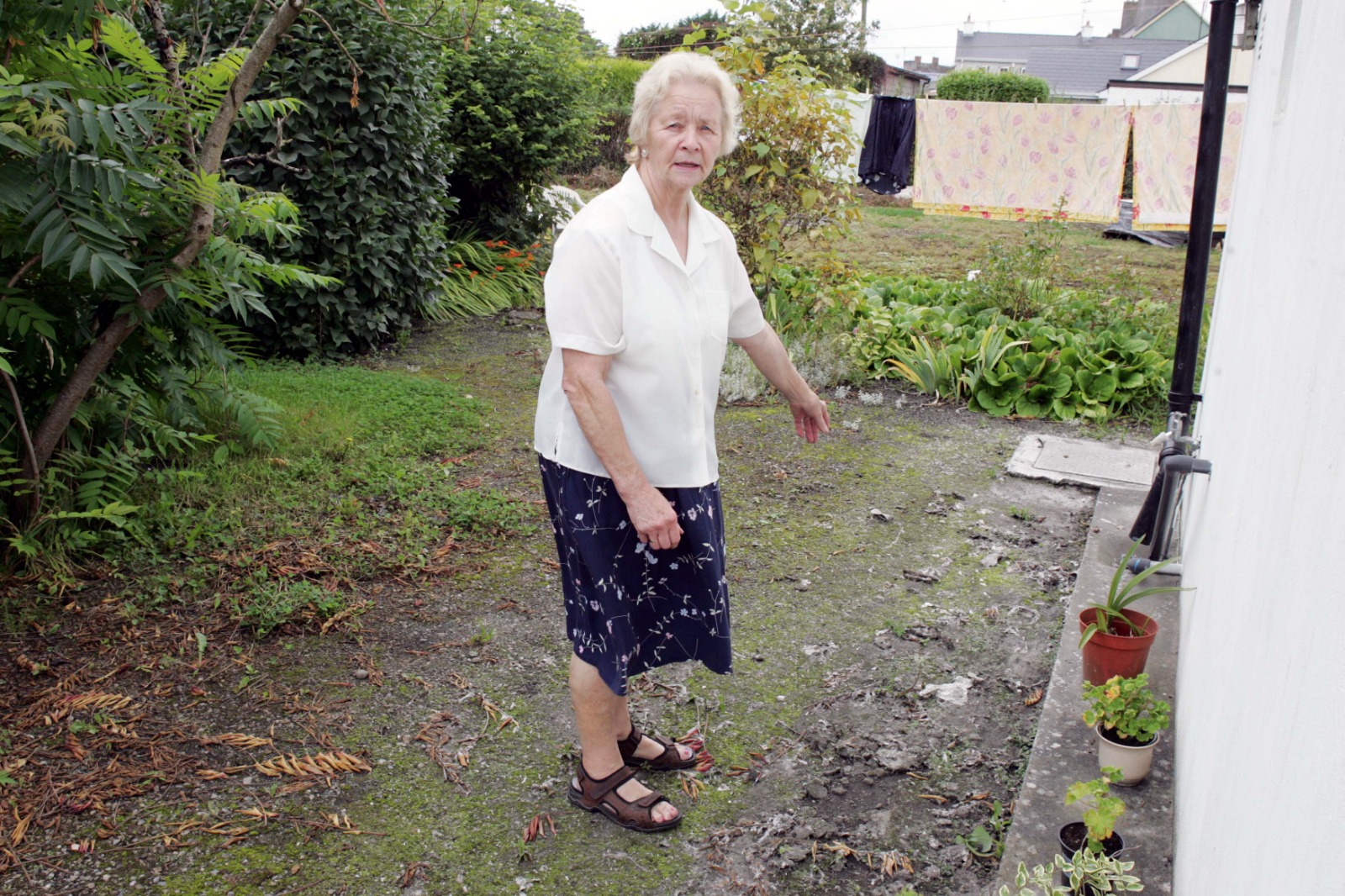 Mai, from Shannon Street, Mountrath will be fondly remembered by generations of children and families in Mountrath for the popularity of her small grocery and sweet shop on Shannon Street.
Mai's shop itself was a hub of community activity and she certainly lived a full and active life as she was a member of so many of the clubs and organisations in Mountrath including the Mountrath Development Association, the Opera Society, ICA, the Flower and Garden Club, the PTAA, Tennis Club and Table Tennis Club.
---

Frank Langford, the well-known and hugely popular taxi driver from Emo, passed away in May after a short illness.
As well as driving a taxi and bus over the years, he also had a very busy wedding car business, Langfords Limos and Wedding Cars. 
Through the taxi business, the buses, the wedding cars, the school bus runs and trips to matches he'd have transported thousands of passengers to a wide range of events over the years.
---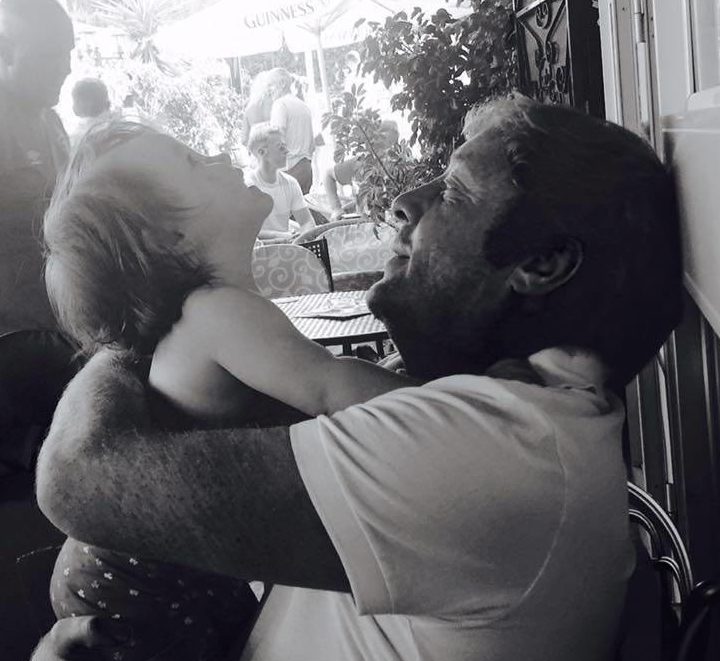 Tributes have been paid to a Clonaslee man who made Malaga, Spain, his home, after his sudden death on Sunday, May 19.
Sean 'Schillaci' Corcoran was described as, 'a son of Clonaslee' and pillar of the Clonaslee St Manman's GAA club.
Sean plied his trade as a butcher in Spain and was considering a return to Laois with his partner Krissiie and daughters Sarah Louise and Chelsea.
---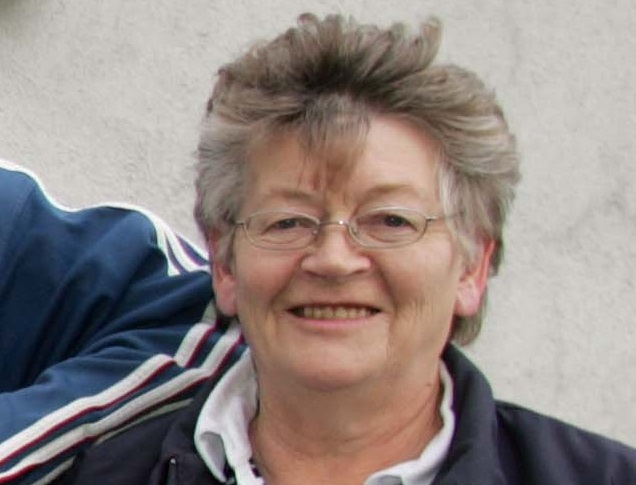 The Emo community was in mourning in May with the passing of the much-loved Eileen Kirwan.
Mrs Kirwan (nee Connolly), a mother of 12, was hugely involved in many aspects of Emo life over a long number of years.
She served as secretary of the Emo GAA club for 13 years – throughout the 90s and into the 2000s – and was an ever-present at club games and events.
---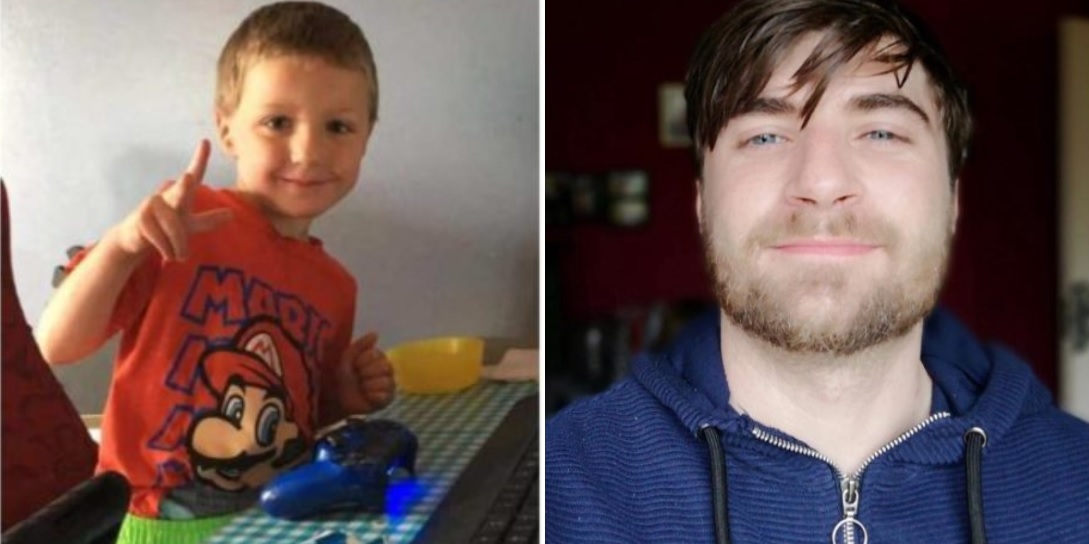 The tragic deaths of Vincent 'Finch' Rossi and his five-year-old son Sully Rossi happened in May when they were killed in a car crash between Mountmellick and Tullamore.
Vincent, who was originally from Limerick but had been living in Portlaoise, also had two other children involved in the crash.
"Sleep tight Vince, and my beautiful big blue eyed boy, Sully," said Tina Morrissey, Sully's mother in Facebook post at the time. "Love you to heaven and back my sweet little angel."
---
JUNE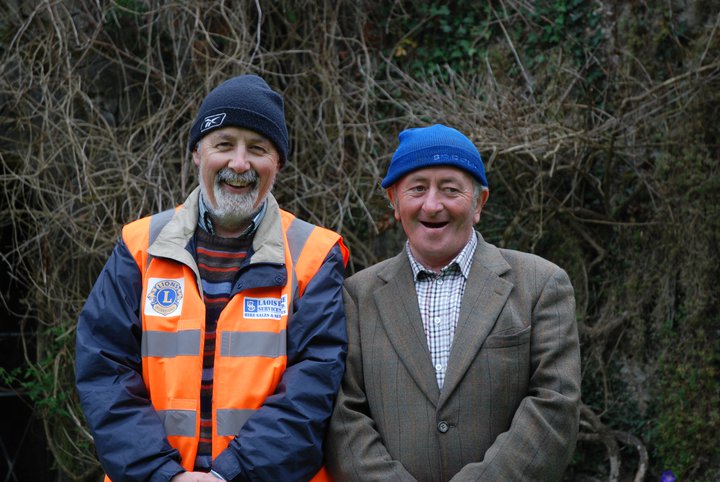 Kevin Hutchinson from Abbeyleix was highly involved in both the Abbeyleix Bog Project and Abbeyleix Tennis Club.
The ex-Coillte employee passed away after a long illness in the loving care of his family.
Ecologist Dr Fiona McGowan paid tribute to her friend and 'true  son of Abbeyleix' Kevin.
"Kevin was a lovely man. He was extremely friendly and encouraging, kind with both his time and his expertise.
"He was involved right from the start of the Abbeyleix Bog Project in the 1990s and when I came on board starting out in 2009 he was very helpful.
---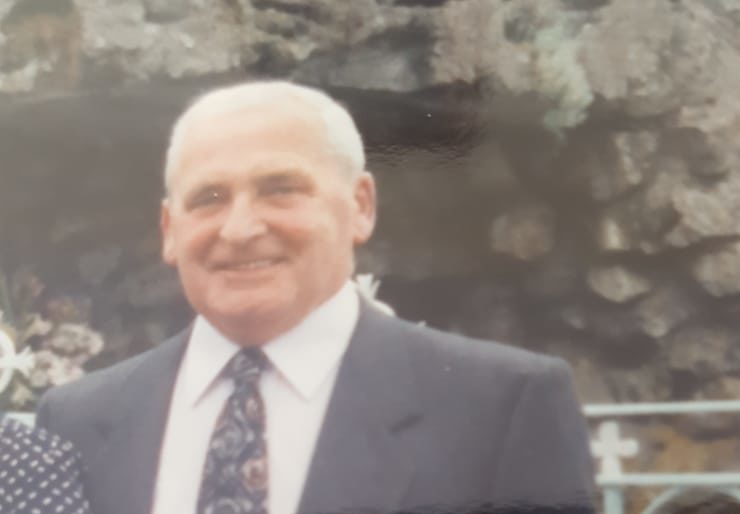 The death occurred  in July of Joseph O'Callaghan from Emo, who served as principal of the primary school in the village for many years.
Originally from Quin in county Clare, he took up a teaching position in the old Morette school near Emo in the early 1950s, where he worked with his wife-to-be Ann Molloy, from Tierhoger near Portarlington.
Joseph later took up the principal's job in Emo in the 1960s which he held until the mid 1990s. He lived beside the school in Killimy in the village.
---
The tightly knit communities of Monasterevin and Kildangan were in a state of shock with the tragic death of a local man in a mountaineering tragedy in Russia.
Forty-years-old Alan Mahon, a father-of-three died on Sunday during an expedition to Mount Elbrus.
Mr Mahon who worked in the motor trade in Fitzpatrick's Garage in Kildare, was originally from Monasterevin and was married to Deirdre Quigley from Kildangan, where they lived with their three young children, Nora, Alice and Ollie.
---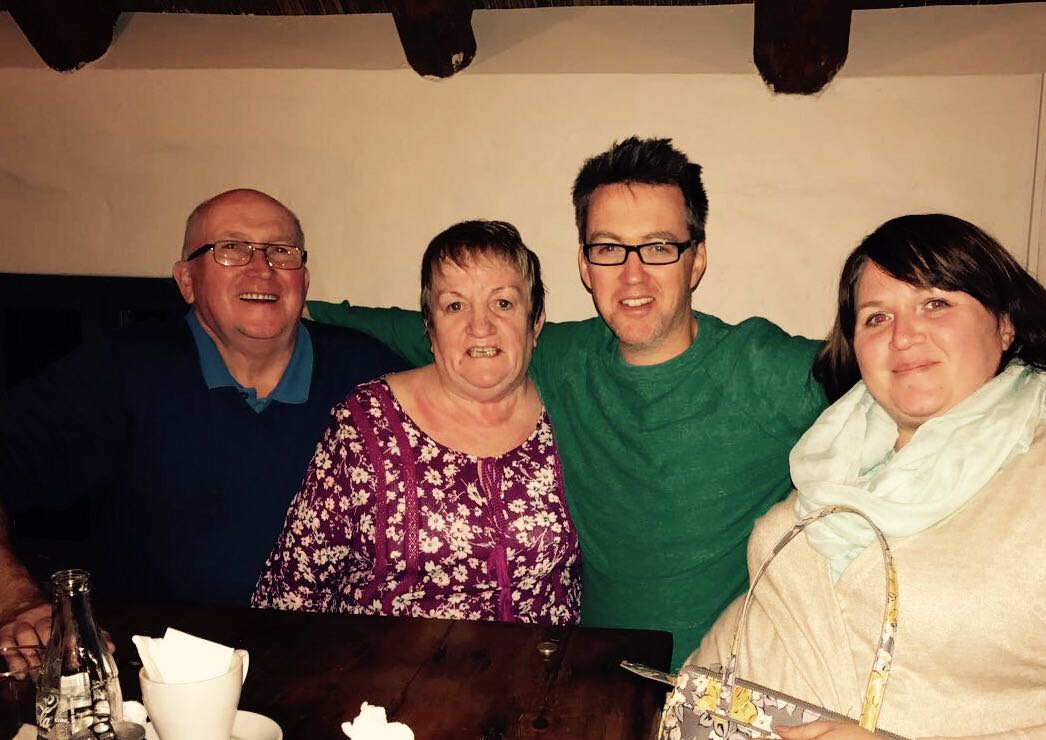 Aisling Heath (neé McCormack), a Portlaoise native, died suddenly at her home near Cape Town.
Aged in her early 40s, she is survived by her husband Duane and two young children, Kian (9) and Emma (7), as well as her parents, Jim and Esther, who emigrated to South Africa in 2017 to live near Aisling and her family. 
Aisling, who grew up in the Fieldbrook estate in Portlaoise, was a senior lecturer in the University of Cape Town, where she taught gender studies and researched the justice sector on domestic violence against women and children. She had been living in South Africa for the past 15 years.
---
JULY

Ted was the much beloved and highly respected former principal of Scoil Bhríde in Knockmay, Portlaoise. He had also previously taught in Sacred Heart Boys NS in Ballygall, Dublin.
As principal of Scoil Bhríde he was one of the pioneering figures in the development of the school and one of the driving forces in ensuring that Scoil Bhríde got its much needed new school to cater for its growing numbers and expansion, at a time when hundreds of the school population were accommodated in prefabs on the school playground.
Ted is fondly remembered by scores of past pupils and highly regarded by parents, colleagues and pupils alike.
---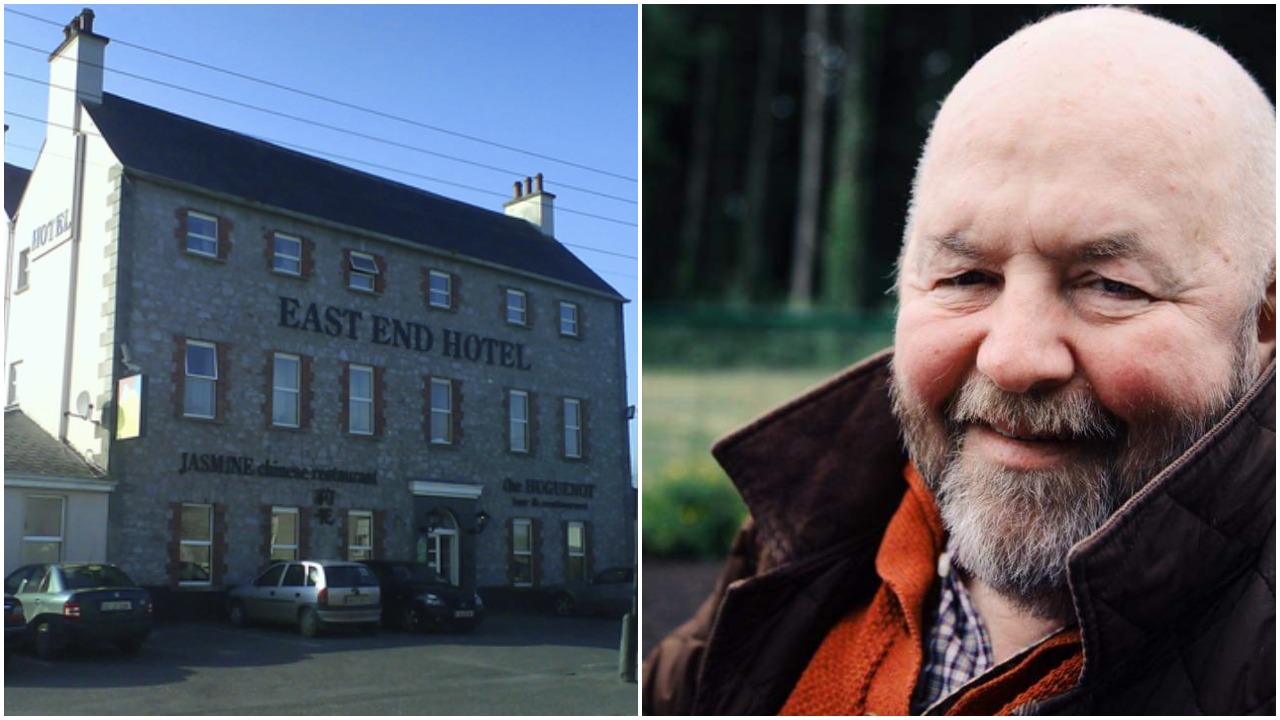 The death took place in July of Ray Searson, the former owner of the East End Hotel in Portarlington.
The pioneering Portarlington hotelier was living in Kinsale in recent years. He departed Portarlington about 30 years ago but remains fondly remembered and highly regarded in the town. He had also lived in Midleton in Cork and Bonn in Germany.
He made a significant contribution to the community and commercial development of Portarlington back in the 1970s and 80s.
---

Tributes were paid to Shane Brophy, a six-year-old Laois boy who passed away in July.
Shane, who was a little motorbike enthuasist, saw over 200 bikers grant his ultimate wish as they lined up outside of the Midlands Park Hotel, where he got to see all bikes and people turn out especially for him.
Tributes poured in for Shane on his ultimely passing.
---

Tributes were paid to a young Irish father with Laois connections who tragically died in Australia.
Owen (Emmett) O'Connor of Cloneygowan died in Perth after watching an Australian Rules game involving Fremantle Dockers and Sydney Swans last month. Saturday July 20.
The 38-year-old Offaly native formerly worked in Corrigeen Construction in Portlaoise.
His father, also Owen, worked in Corrigeen Construction and now works in the Storeyard, Portlaoise.
---

The Camross area were in mourning following the death of Micheál Moore, a hugely well-liked and respected member of the local community.
Micheál worked as a farmer and is survived by his wife Maureen, his sons Seamus, Mikie, Martin, Ciarán and Mary and 17 grand-children.
Micheál, described as a "gentleman to his fingertips", served as juvenile chairman of Camross GAA club for a number of years and his family have a long association with the club.
A number of his sons live in the USA and are behind the hugely successful Brenco Construction firm.
---
AUGUST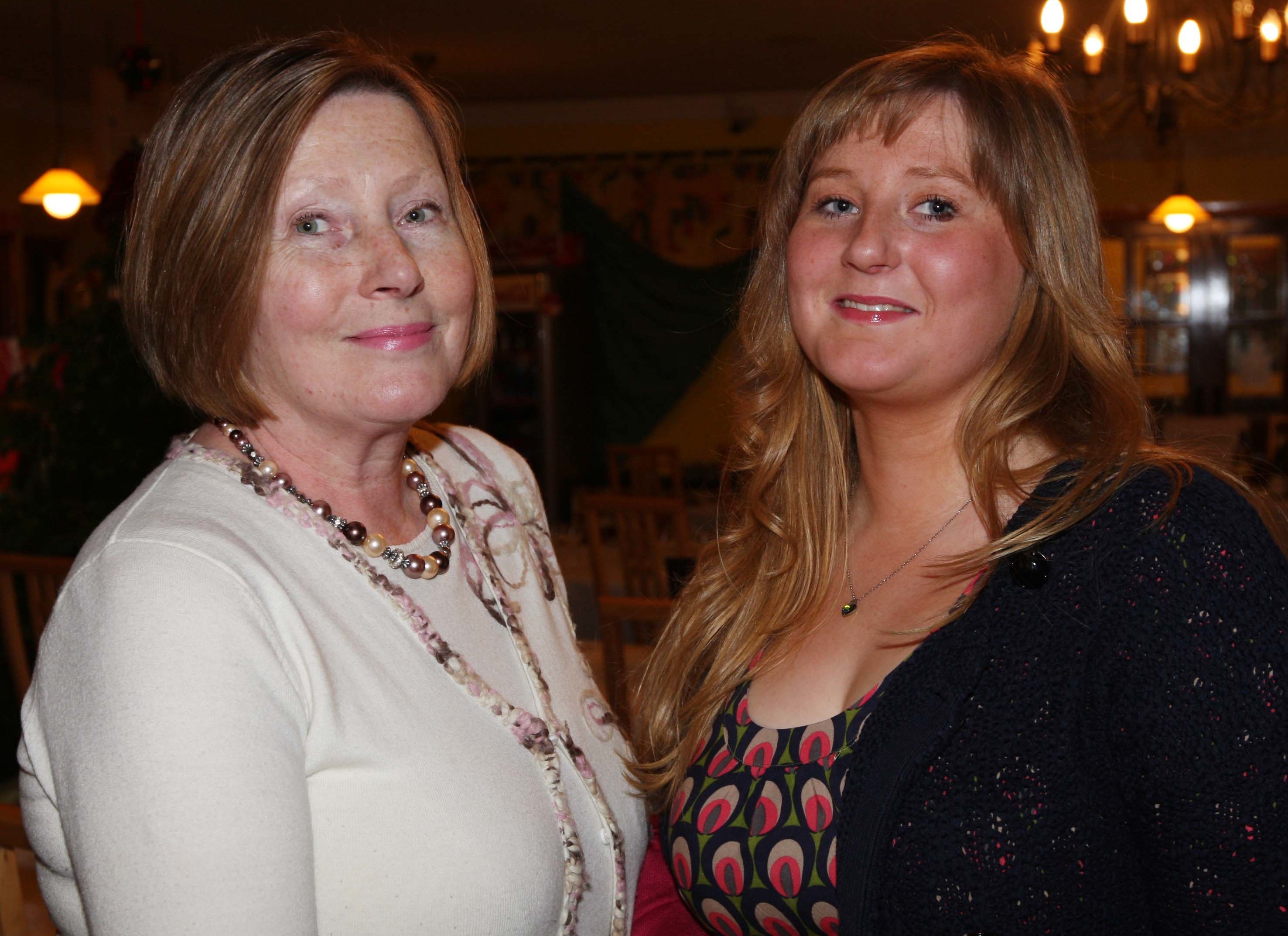 The death has occurred of Mary-Emma Fergus (nee Davis) in Portlaoise, who was well-known through the long-standing family camera and photography business on Main Street in Portlaoise.
Originally from Renmore in Galway, Mary-Emma and her husband Bryan run a camera shop on Main Street in the town, one that is renowned for a high level of professionalism and quality service.
Mary previously ran a wool shop in that premises.
---

The parish of Portlaoise was in mourning in August following the sad and sudden passing of one of its much loved sons.
Portlaoise native Danny Marum, became the first ever evening caretaker at the Parish Centre back in 2005.
Following his retirement in 2011, Danny remained an integral part of the church community and became heavily involved in the successful lotto.
---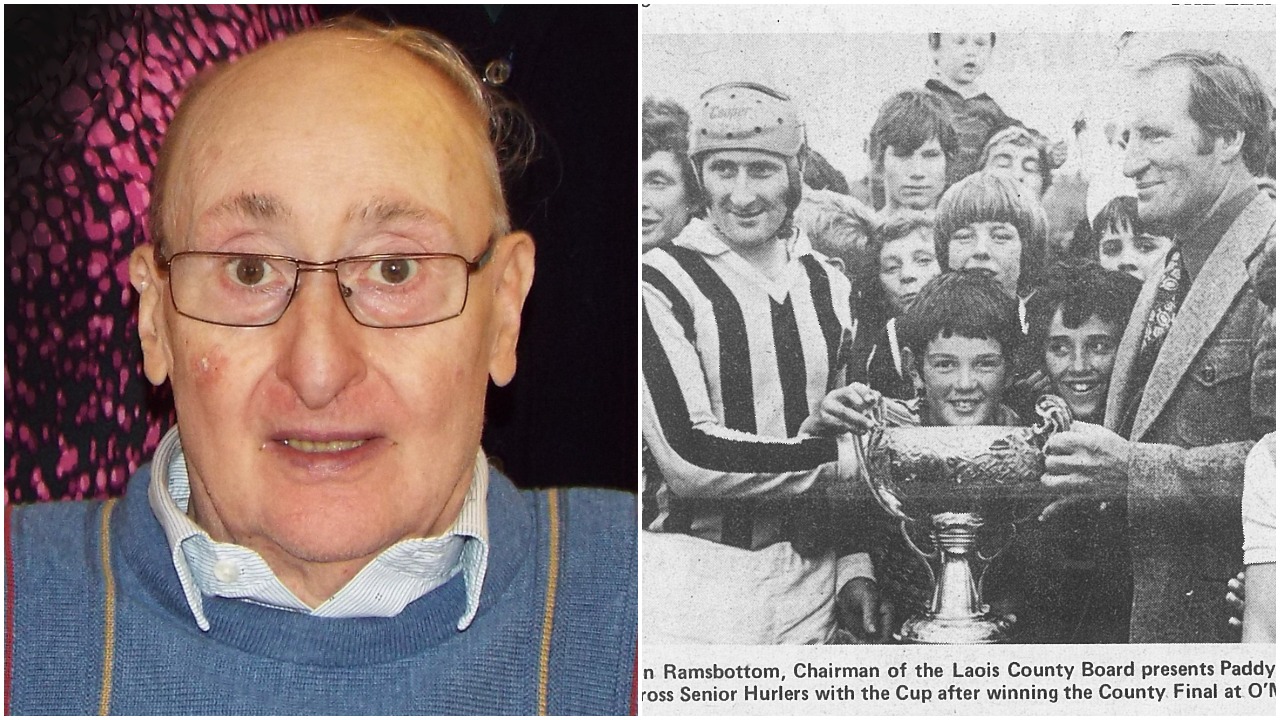 There was sadness in Camross following the passing of one of its most beloved sons – Paddy Dowling.
An excellent hurler who represented Laois and Camross, Paddy went on to serve as secretary of his club for many years. At the time of his passing, he held the role of vice-president.
During his playing days, Paddy hurled for Laois in two All-Ireland finals – winning one and losing the other.
---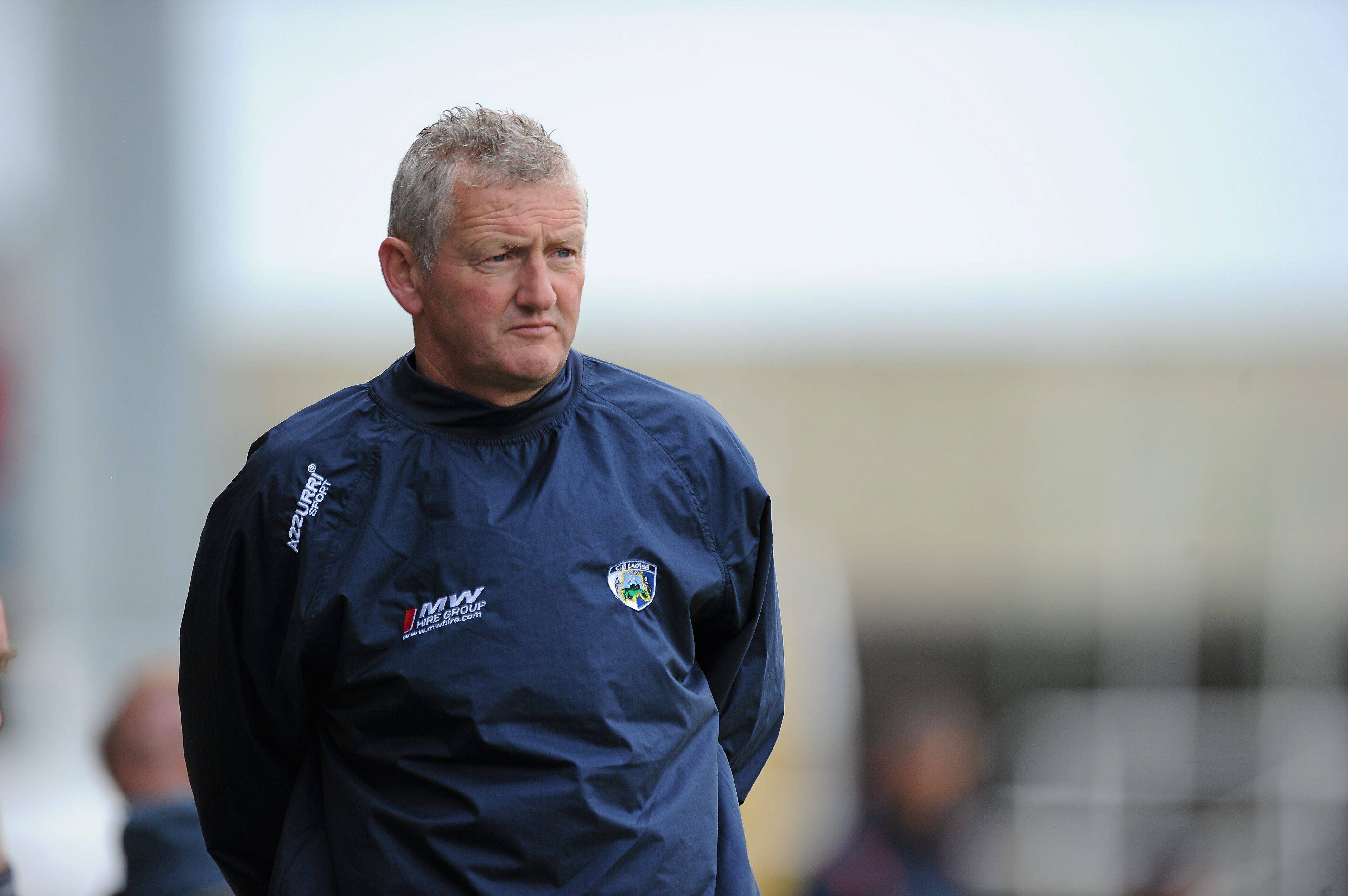 Former Laois hurling manager Brendan Fennelly died suddenly in August.
The Kilkenny man was a a member of the famous Fennelly hurling dynasty and enjoyed a successful playing career at club level with Ballyhale Shamrocks and at inter-county level with Kilkenny.
Fennelly became Laois hurling manager after Niall Rigney resigned and was in charge for the 2011 season.
---
SEPTEMBER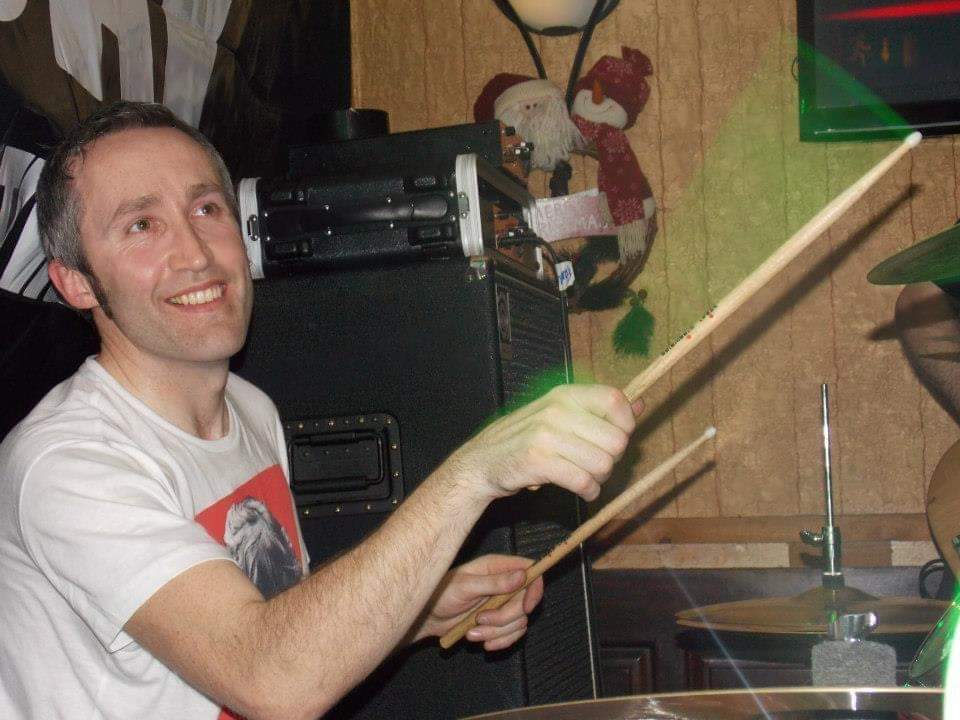 The death took place in September of Alan Ryan at the young age of 39.
Renowned for his laid back and easy going personality Alan had bravely borne his illness in a dignified and courageous manner.
Alan was well known and extremely well liked on the music and entertainment scene. He was most particularly well known for the countless gigs he performed over the years with The Jury, who are such a crowd favourite.
---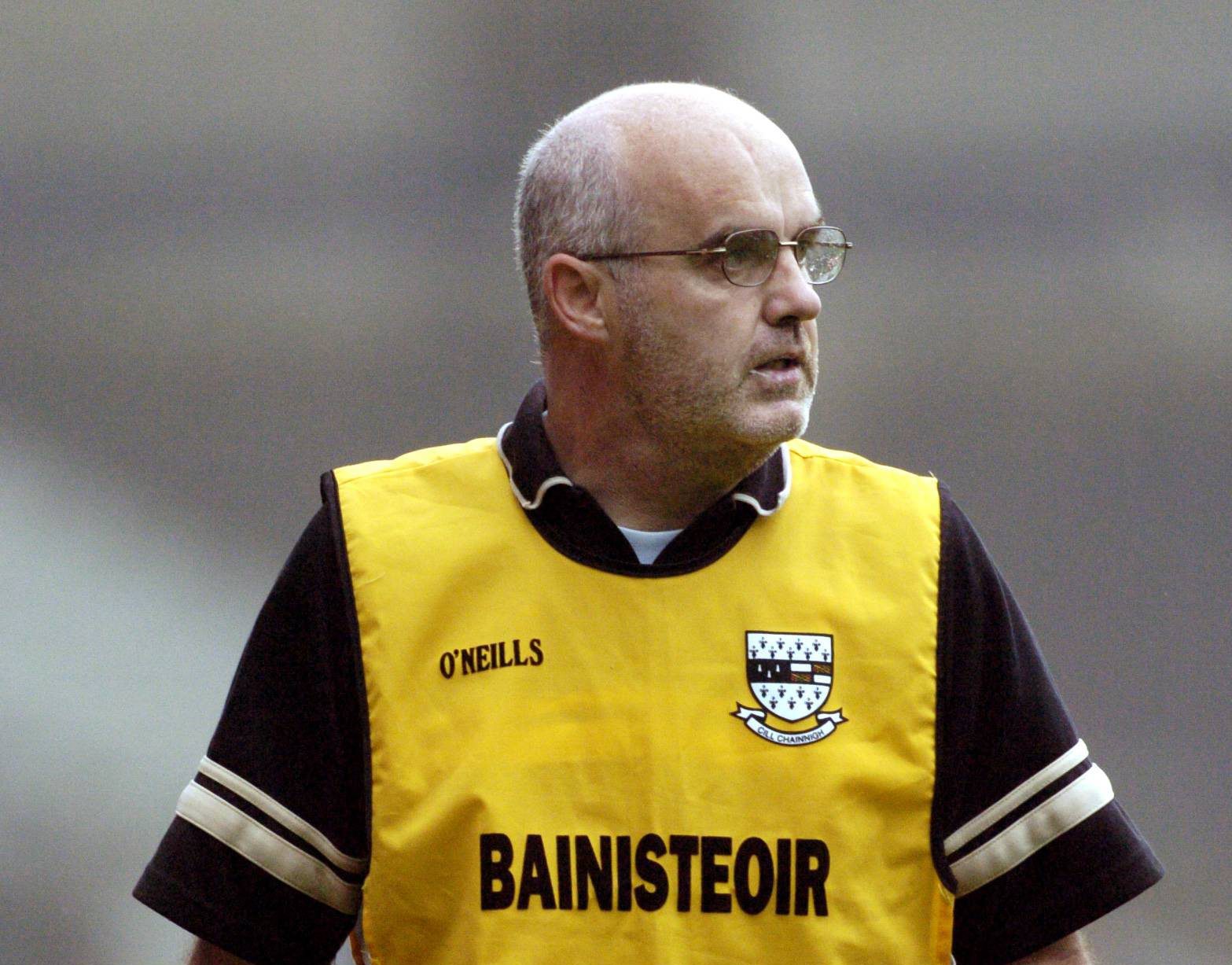 Tributes from some of the top hurlers in the country were paid to Brother Damien Brennan, who passed away in September at the age of 59.
Brother Damien Brennan, who hails from Arles, led Kilkenny to All-Ireland minor hurling glory in 2004 and coached a number of underage teams in the county.
Brennan was was also the principal of Coláiste Éamann Rís, Callan where he coached a number of their teams. He was regarded as something of a father figure to many of Kilkenny's greatest hurlers with the likes of Jackie Tyrrell and Henry Shefflin passing through his hands.
---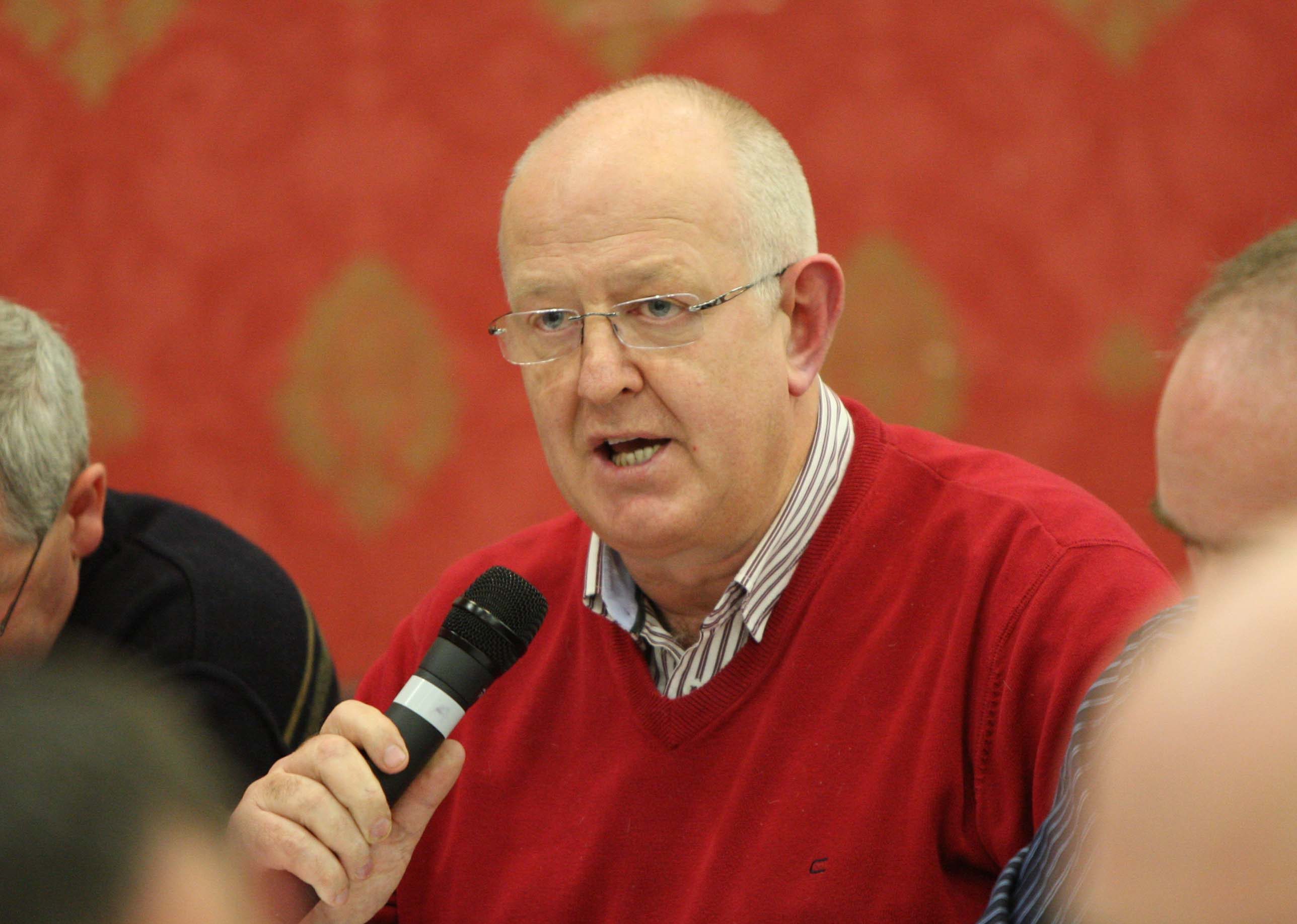 Phil, originally from Rosslare in Wexford, passed away in September following a long illness.
He was chairman of Camross GAA at the time of his death and previously served on the Laois GAA County Board.
He was well-known in business circles having run his own catering company and previously owned the Pantry restaurant in Market Square in Portlaoise.
Mr Duggan had been diagnosed with stage four lung cancer and a mass on the brain in February of 2017.
---
OCTOBER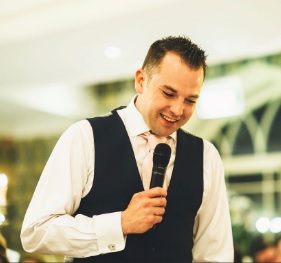 Shane Walsh
The tight-knit community of Durrow was in mourning in October with the untimely passing of Shane Walsh after a tough illness bravely borne.
Aged only in his mid 30s, 'Shiney' as he was affectionately known by his wide circle of family and friends is fondly remembered by those who knew him.
Shane is deeply regretted by his sorrowing partner Laura, son Alex and daughter Leyla his parents Andrew and Mary brothers Andrew, Pat, Jason and Jonathon, sisters Maureen, Vicky, Eve, Amy and Cathy, aunts, uncles, nieces, nephews, brothers in law, sisters in law, cousins and a large circle of friends.
May he rest in peace.
---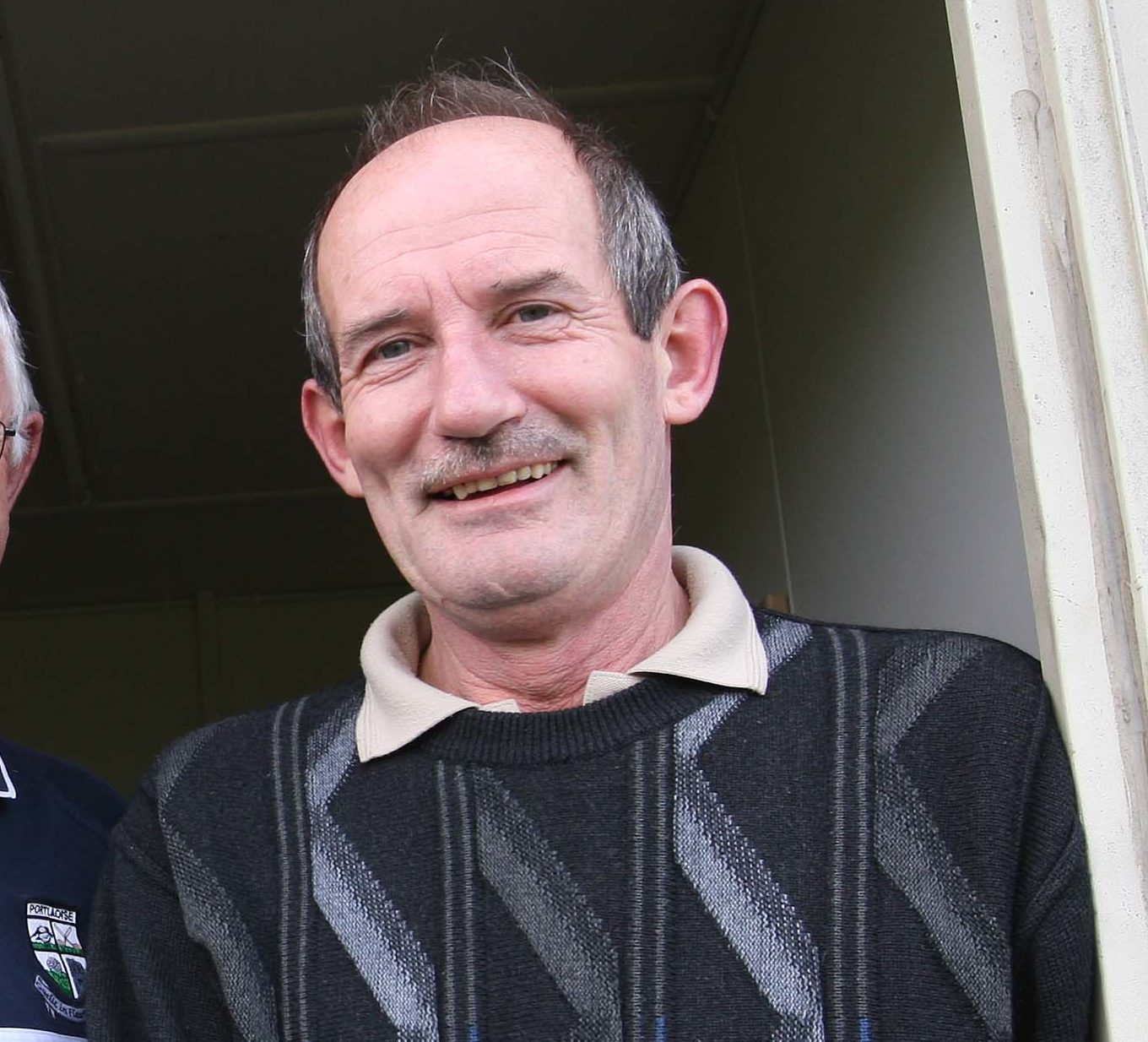 There was widespread shock and sadness in Portlaoise in October when word came through of the sudden death of Kevin Culleton while on a family holiday in Lanzarote.
Kevin, originally from Clonaslee but a former senior championship-winning hurler with Camross, was involved with Portlaoise GAA club over the past 20 years or so.
He was was a retired prison officer and lived on the Dublin Road in Portlaoise.
---

Portlaoise native Eoin Fingleton passed away in October following a long battle with illness.
Mr Fingleton, who was a teacher in Drimnagh Castle College in Dublin, was only aged in his mid 30s.
Eoin was a member of the Portlaoise senior hurling team that won the Laois championship in 2004 and members of the club provided a guard of honour on the way to the church in Portlaoise where his funeral took place on Sunday.
---

There was sadness in the Killenard and Portarlington areas in October following the sudden death of Mick Terrett.
Mick worked in JJ Behan's, Bord na Mona, Butler's and later B&I in Dublin until retirement, at which point he set up his own pallet repair company.
A lifelong supporter of Fianna Fáil, he canvassed widely for the party over a long number of years and his funeral was attended by a large number of Fianna Fáil elected representatives.
---
Tributes continue to pour in from all over the county for the late Mick Dowling. He was 82.
The much respected Camross man was founder of the Laois Tour Guides devoted his life to promoting his native county and in particular his beloved Slieve Blooms.
He was one of the original members of the Slieve Bloom development Association, Laois Heritage Society and later Laois Tourism, the Laois Tour Guides and Laois Leader. He was among those instrumental in establishing the Poet's Cottage in Camross.
---
The death occurred of JP O'Mara in October, a hugely popular and active member of the Ballinakill community, following a short illness at the age of 65.
JP was heavily involved in many aspects of local life and widely connected in the area.
JP wore the maroon of Ballinakill GAA club for many years and was later involved in a variety of capacities as well as being a referee.
---

The death has occurred in Camross in October of Fint Lalor, the man who captained the local GAA club to their first senior hurling title in 1959 and again in 1963.
His son Fint also captained Camross to win a senior championship in 1993 making them the first father-and-son duo to achieve that feat.
Fint worked for many years as the right-hand man of well-known builder Charlie Breen.
---

Billy Murphy (centre) with his brothers Tommy and Mick at an Annanough GAA function in 2016 to mark the 60th anniversary of the club's Laois SFC win
The death occurred of Billy Murphy from Belgrove near Ballybrittas in October, a man who was hugely well-known and liked in the area.
Billy was from the 'Murphys of the Farmyard' family in Belgrove and lived at nearby Breen's Cross.
He was a huge GAA fan and was a regular at games in O'Moore Park for a long number of years.
A former championship winner with Annanough in the 1950s, alongside his brothers Mick and Tommy, he later played with the Courtwood club following their formation in the early 1960s and served in a variety of roles with them over the years.
---

Jimmy Bergin was a lifetime supporter of the Errill club and whole heartedly behind the Rathdowney-Errill club. He passed away in October at the age of 88.
Jimmy served the club as grounds man for the past 22 years with dedication, devotion and enormous pride.
Jimmy could be spotted daily making the journey to the field on his Massey 135 with mower on tow or transport box filled with powerwasher, strimmer, and lawnmower, shovel, rake and nap sack.
---
NOVEMBER

Bernie Daly who died in November was the former proprietor of one of the region's best known and most popular pubs.
Bernie, who was pre-deceased by her husband Vincent, ran the  Portlaoise Arms and St Patrick's Taverns for years in Market Square on the corner of Market Square and the Abbeyleix Road in Portlaoise.
Both Bernie and her husband Vincent had also previously run pubs in the UK and in Offaly.
---

There was deep sadness in Portarlington and in GAA circles throughout the county following the sad passing of a promising young footballer.
Evan Clancy, from Pine Villa, Portarlington, passed away suddenly.
The 23-year-old was part of Portarlington's minor winning side in 2014 and U-21 winning side in 2017.
---

Jack Conroy who died in Naas was a world renowned cinematographer, who at the height of his career was a much sought after Director of Photography.
He was originally from Clonad in Laois and a member of the fabled Conroy clan who have played such a significant role in the local community and in particular their exploits on the hurling fields are the stuff of legend.
Jack Conroy leaves behind a considerable and highly rated body of work in the sphere of cinema and television, but he will be best remembered for his collaboration with Director Jim Sheridan and producer Noel Pearson on the hugely successful and highly acclaimed movies, 'My Left Foot' (1989) and 'The Field' (1990).
---

Tributes were paid to a popular member of Laois Civil Defence who passed away following a battle with illness.
Nicola Dollard (nee Kelly), from Rathevan, Portlaoise, a married mother of one, was laid to rest in November.
Laois Civil Defence said: "It is with a heavy heart that we learn of the passing of third officer Nicola Dollard after a long illness.
"Nicola has served Laois Civil Defence for over 10 years and was a core member of our service."
---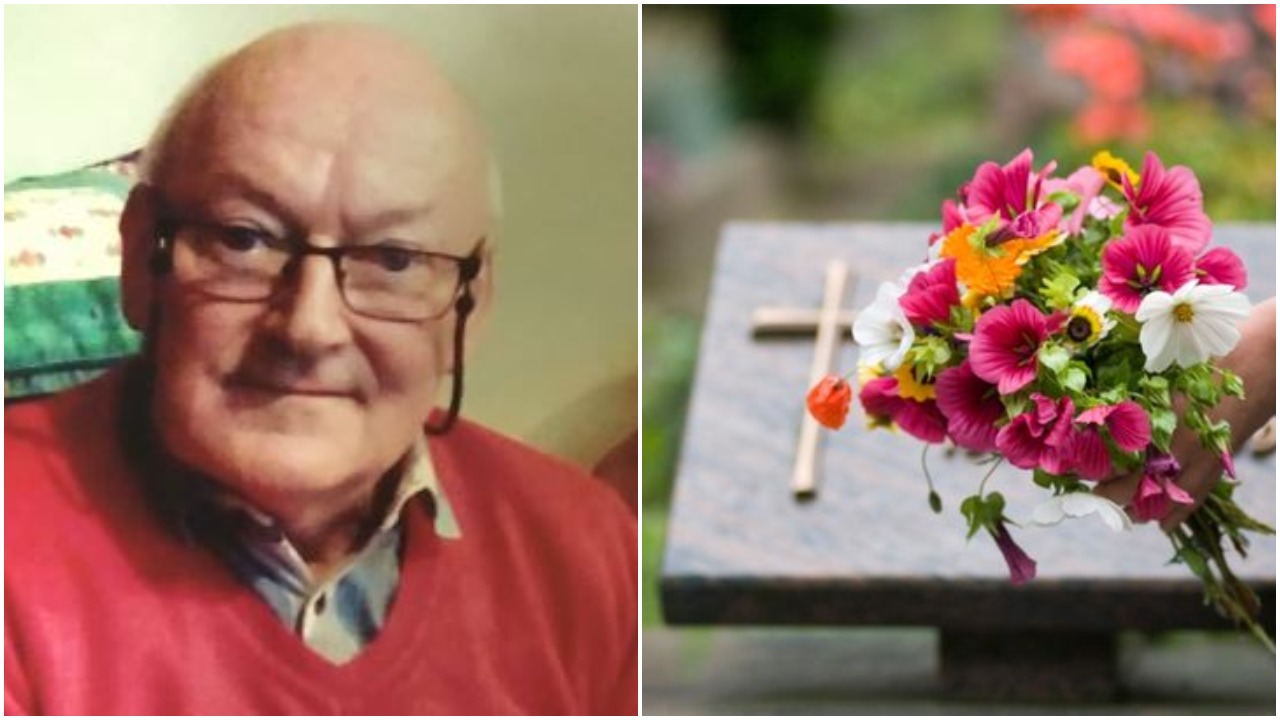 Loughlin Delaney who has passed away after a long illness was well known in business and athletic circles throughout Laois. He was 65.
Better known as Lockey Delaney, he ran a thriving butcher's shop in the Market Square, Portlaoise for years.
A master victualler he was renowned for the quality of his cuts and his friendly, courteous and easy-going manner. With Lockey it was always service with a smile.
---

Originally from Glosna in Laois, but living in Clontarf, Mrs Bridie Healion (nee Mulhall) passed away on Monday, November 25. She was a founding member of the Laois-Association Dublin.
Just this April, she and her husband Colm became the third recipients of The Laois Association Dublin Lifetime Achievement Award.
The Association was established in 1949 to organise a function for the Laois senior hurling team that reached that year's All Ireland Final – and stayed going after that to keep Laois people in touch with each other. She met husband Colm through the Association in the very early days.
---
DECEMBER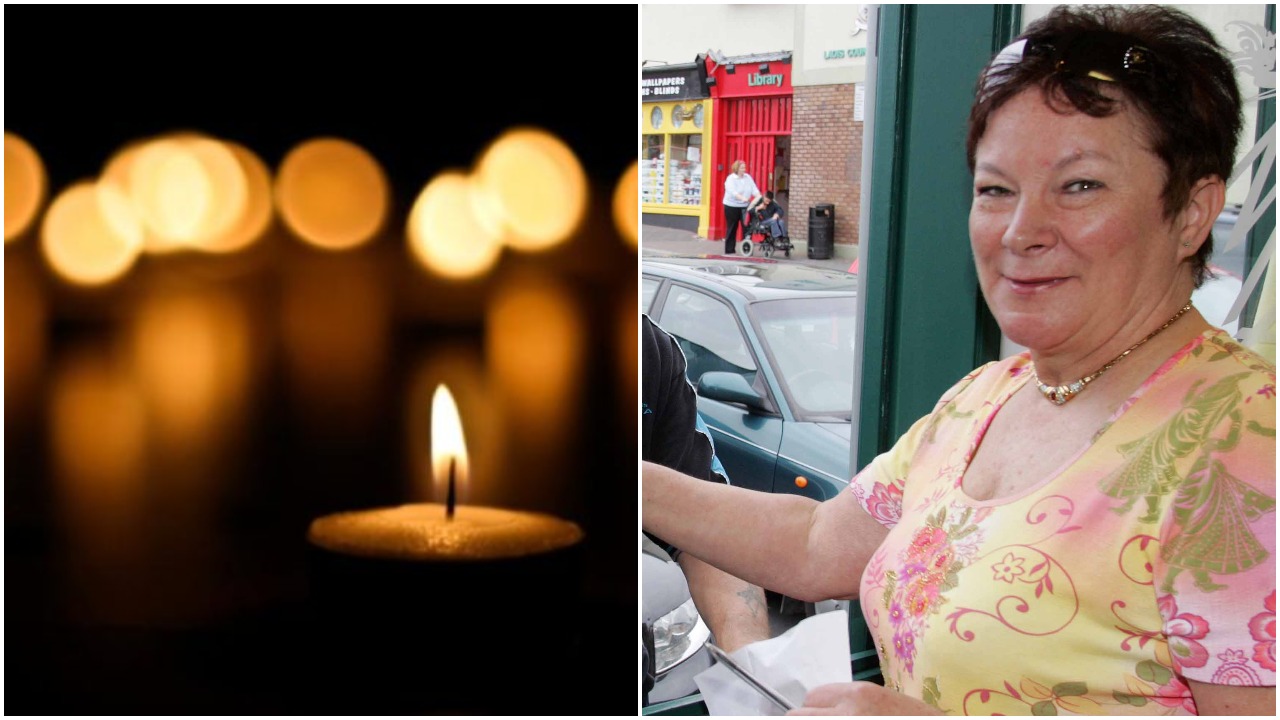 Monica Muldowney, who has died, was an astute businesswoman whose boutique was one of the original retail outlets in Lyster Square in Portlaoise.
A highly successful venture it was hugely popular for ladies in search of style and that special outfit for the big occasion or grand social outing. Monika's Fashions attracted a loyal clientele from far and wide.
Monica was a member of the Portlaoise Traders Association, the precursor to Downtown Portlaoise. She was also a founding member of the Portlaoise Jazz Festival and a driving force behind its success for years, particularly the Jazz Ball.
---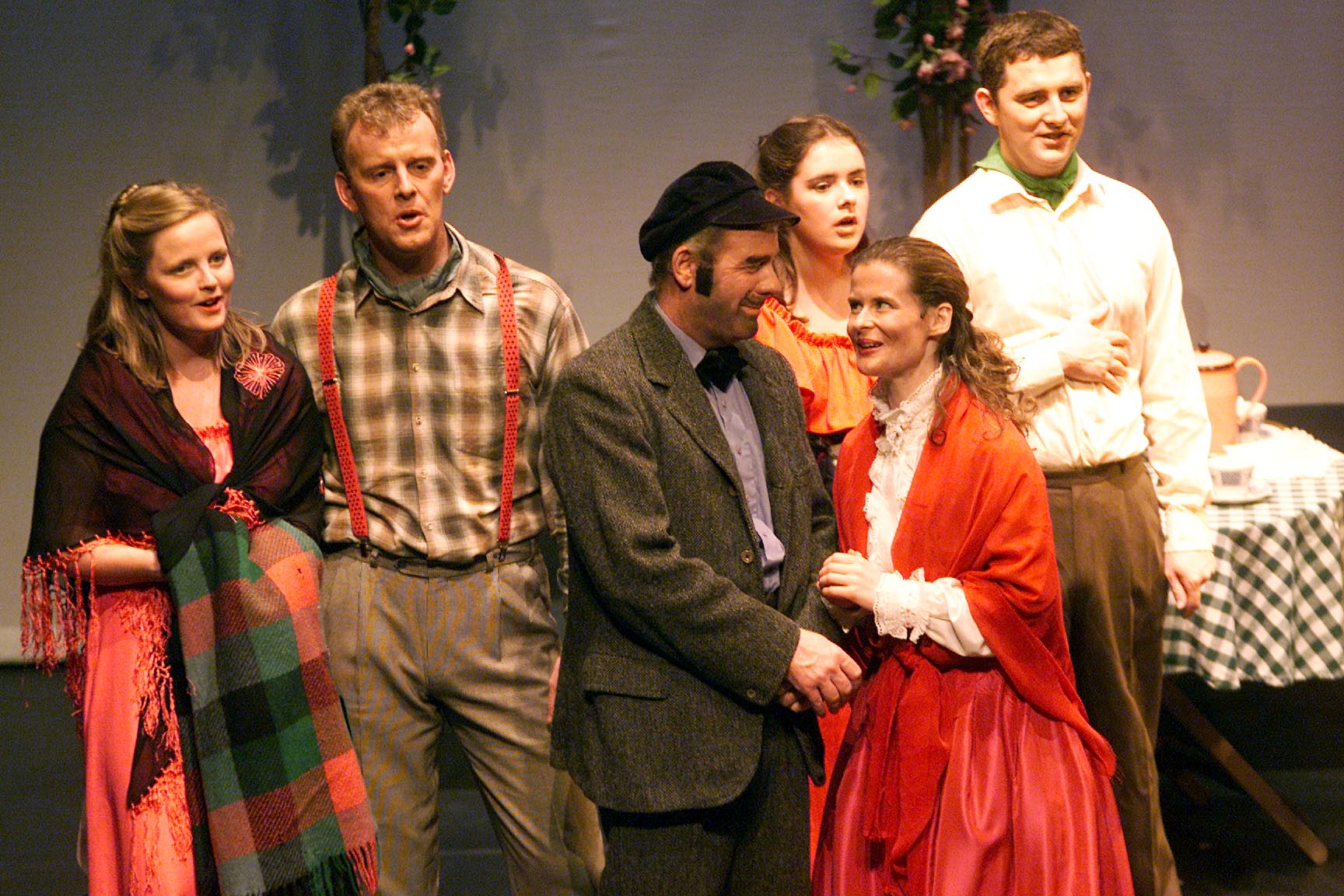 Popularly and affectionately known as 'Blondie' Richard he was a retired Deputy Principal of St Paul's School on the Borris Road.
He kicked football with the Heath and also lined out for the county. He won a senior title with the Heath in 1974 when he togged out at half-back. The Heath beat their neighbours Emo that day, after a replay.
He was also a highly regarded and gifted performer who played major roles in the productions of both the Laois Musical Society and the Portlaoise Panto. Colleagues and friends speak of him in glowing terms as a true gent.
---

John Fitzpatrick from Meelick who has died in his 86th year was renowned and highly regarded in sporting circles.
John joined the ESB as a young man and was among the early crews that worked nationwide on the rural electrification schemes.
He was a member of the hugely successful Clonad hurling team of the 50s and 60s with which he won numerous senior titles and earned him a call up to line-out for the county.
John was renowned throughout the country in greyhound racing circles and was regarded one of the top breeders in the country, thanks largely to his famous stud dog, Sandman.