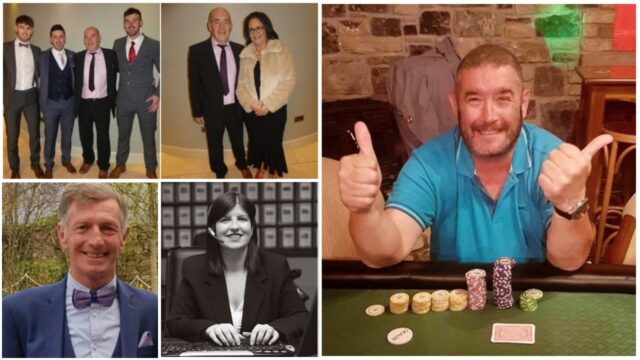 As one year ends and the next one begins, we often find ourselves looking back on the people we have lost.
Laois lost a number of great people over the last 12 months and below, we will remember some of them who featured on our site.
Our deepest sympathies go to their families and loved ones.
JANUARY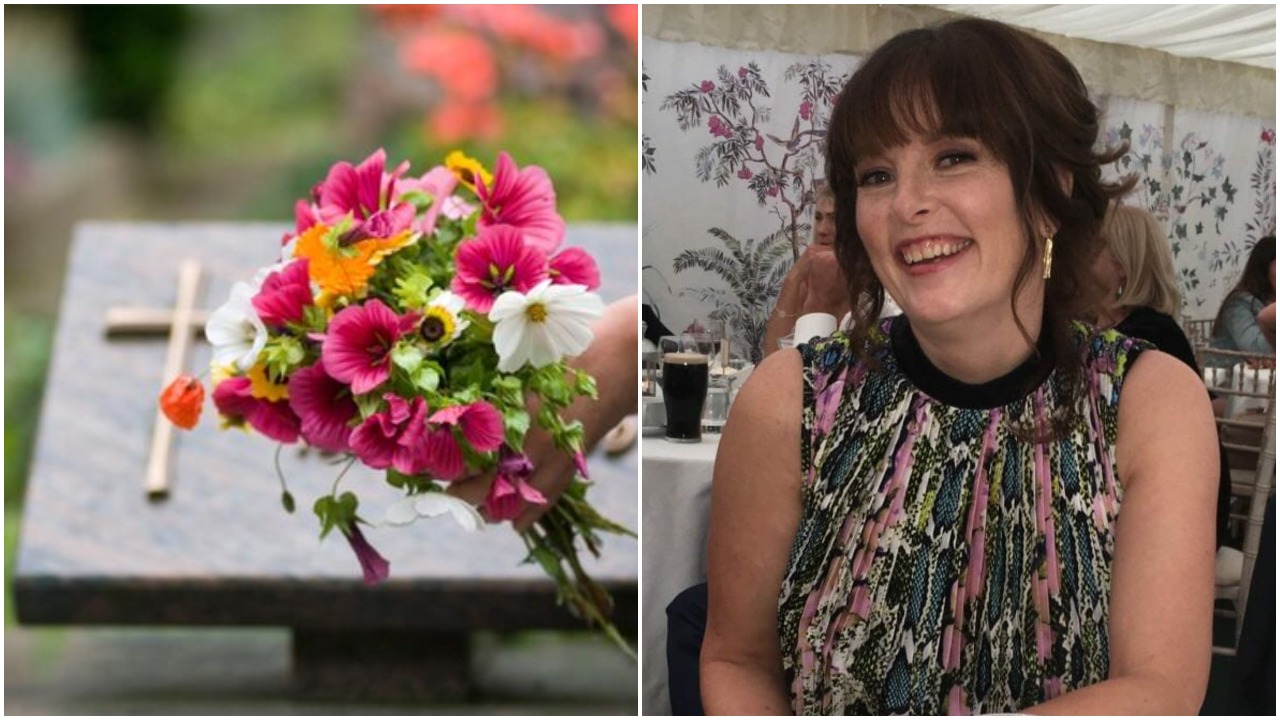 Caroline Malone, née Flynn, passed away following a battle with illness.
The Ballybrittas native owned and managed Bambinos creche in Fisherstown where she cared for hundreds of children over the years.
---

Portarlington's Niall McElwaine, a much-loved community man and a former principal of St John's secondary school, the town's 'Tech', passed away in January.
Mr McElwaine was originally from Fanad in Donegal but was very active member of the Portarlington community and was one of the driving forces behind the development of Portarlington Swimming Pool which was built in 1974.
He was also heavily involved in a number of local groups and organisations including Comhaltas and St Vincent de Paul.
May he Rest in Peace.
---
FEBRUARY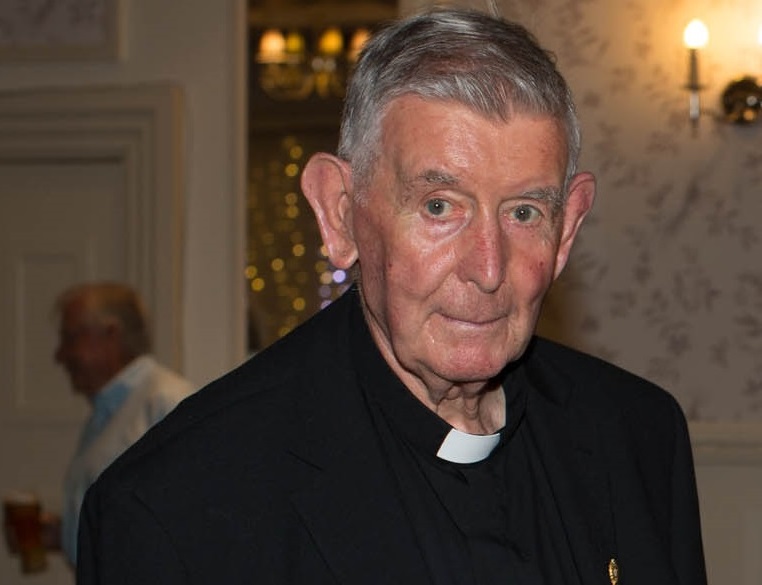 The death has occurred of Fr Jack Walsh, the former parish priest of Emo-Rath in early Februrary. He was aged in his early 90s.
From Kildare originally, Fr Walsh was ordained as a priest in the mid 1950s and came to Rath as a curate in 1975. He had served prior to that in the Killeigh-Raheen parish in Offaly.
A formidable man, among the many ventures he oversaw was the introduction of the annual senior citizens Christmas party, the weekly card games and a very popular variety show which ran for a number of years. He was also instrumental in the development of new primary schools in both Rath and Emo.
May he Rest in Peace.
---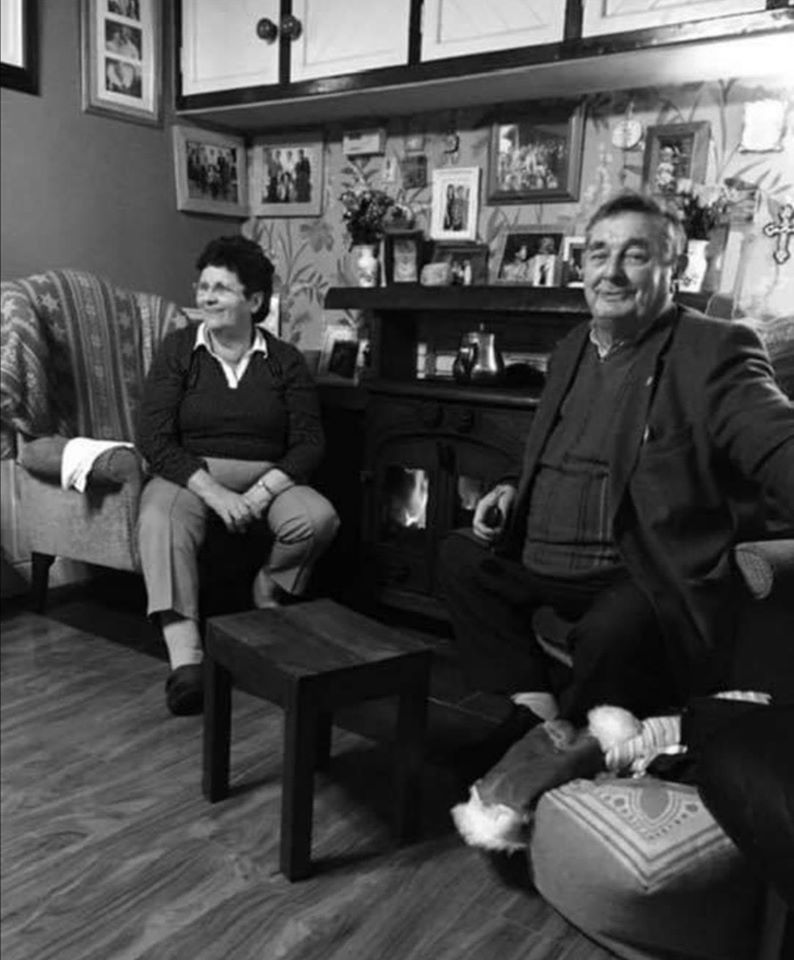 One of Timahoe's most loved characters Tim Delaney passed away in his 89th year in February.
A keen supporter of Timahoe GAA and a great community man, Ted will be fondly remembered by all that knew him.
"Ted was a loyal servant to our club serving as Vice President and also grounds man for lots of years. He also collected at gate for many matches," said Timahoe GAA club. "Ted will be missed from sitting outside his house with his dogs keeping a watchful eye on our grounds."
---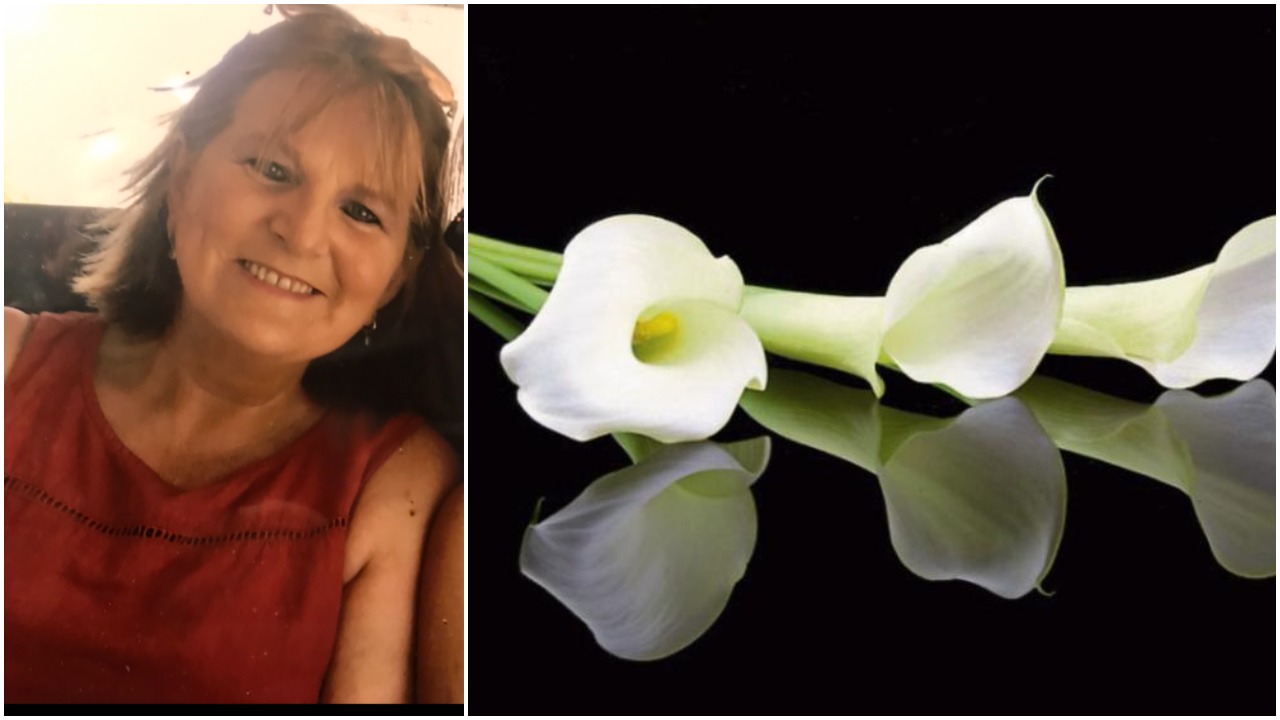 The death occurred of Jane Deegan from The Heath, a very popular woman in her local community and a highly-respected member of the Irish Prison staff in Portlaoise, where she worked as a nurse.
Jane died suddenly in February while walking in Emo Court.
---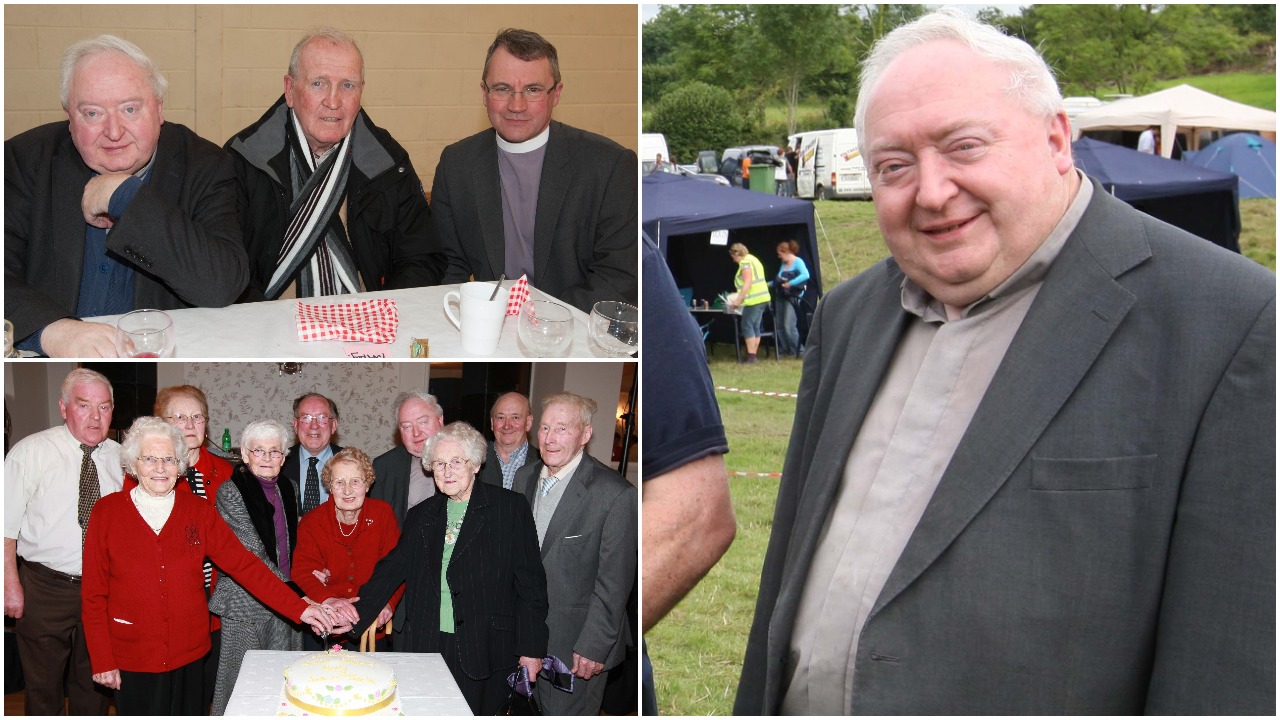 Tributes were paid following the sad passing of Fr John Lalor – Parish Priest of Camross.
Fr Lalor passed away peacefully at St. Luke's Hospital in Kilkenny in February.
Bishop Dermot Farrell, Bishop of Ossory, paid tribute to Fr Lalor who celebrated his Golden Jubilee in 2018.
---
MARCH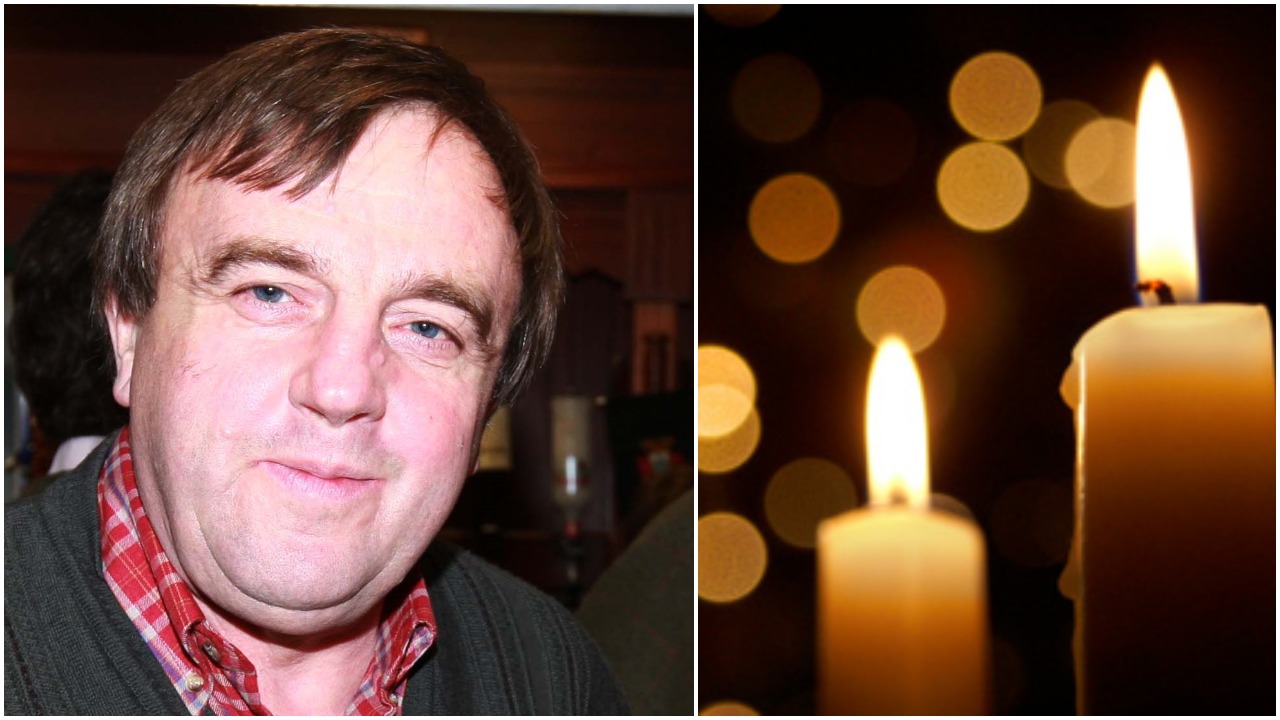 The death occurred of Denzil Mills from Portlaoise, a man who was very well-known through his involvement with Portlaoise Rugby Club and who worked in Shaw's in Portlaoise for many years.
Denzil was a member of the first Portlaoise Rugby team in the mid 1960s and later served in a variety of roles – including as club president.
He passed away peacefully, surrounded by his loving family, at St Vincent's Hospital in March.
---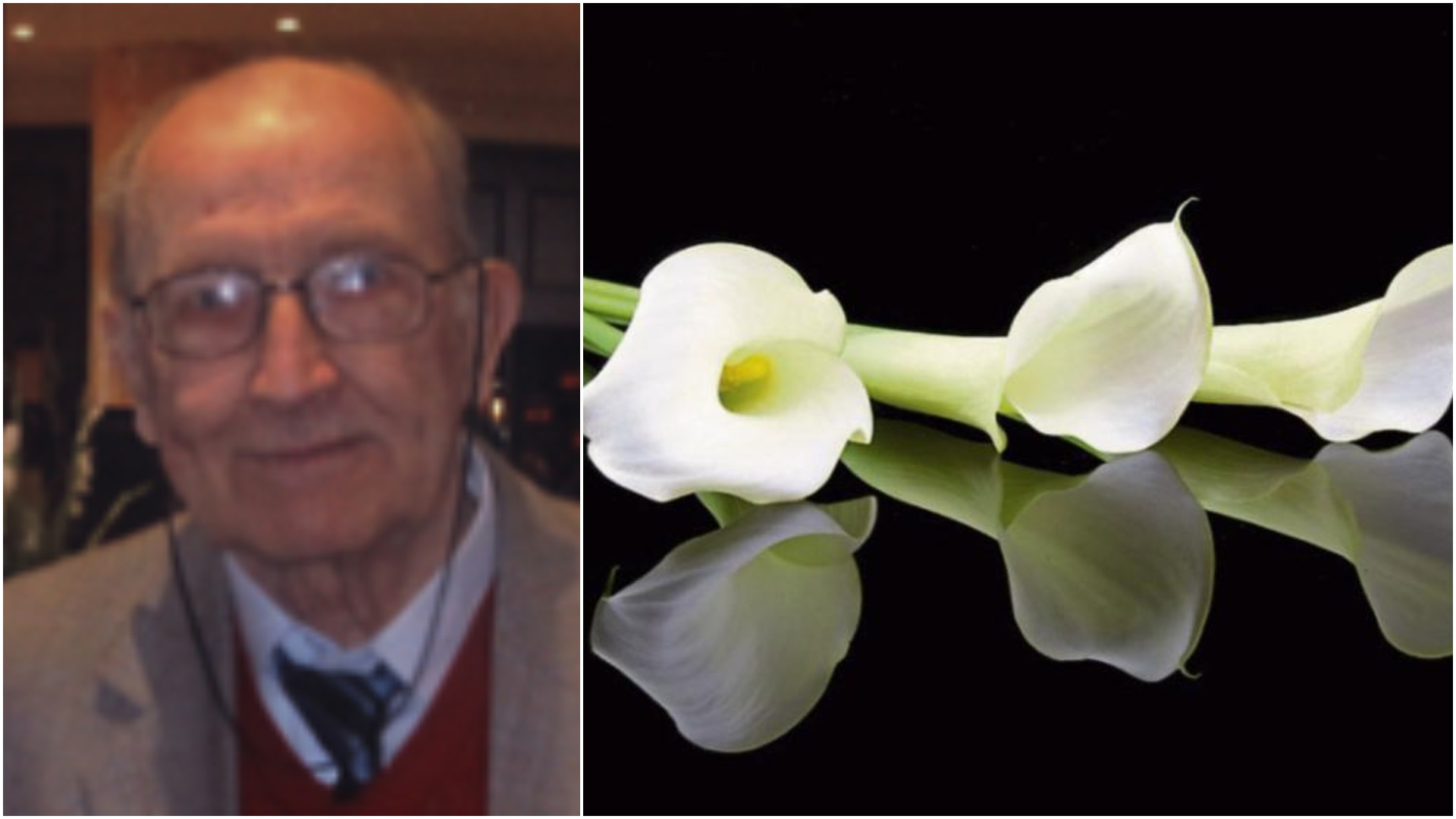 The death occurred of William (Billy) Aird, the former Laois County Councillor and uncle of current Fine Gael Councillor of the same name.
Mr Aird, who was aged in his early 90s, was a Fine Gael councillor in the 1960s and the family also own Aird's Hotel, a very popular establishment on Main Street in Portlaoise where The Town hotel is now.
---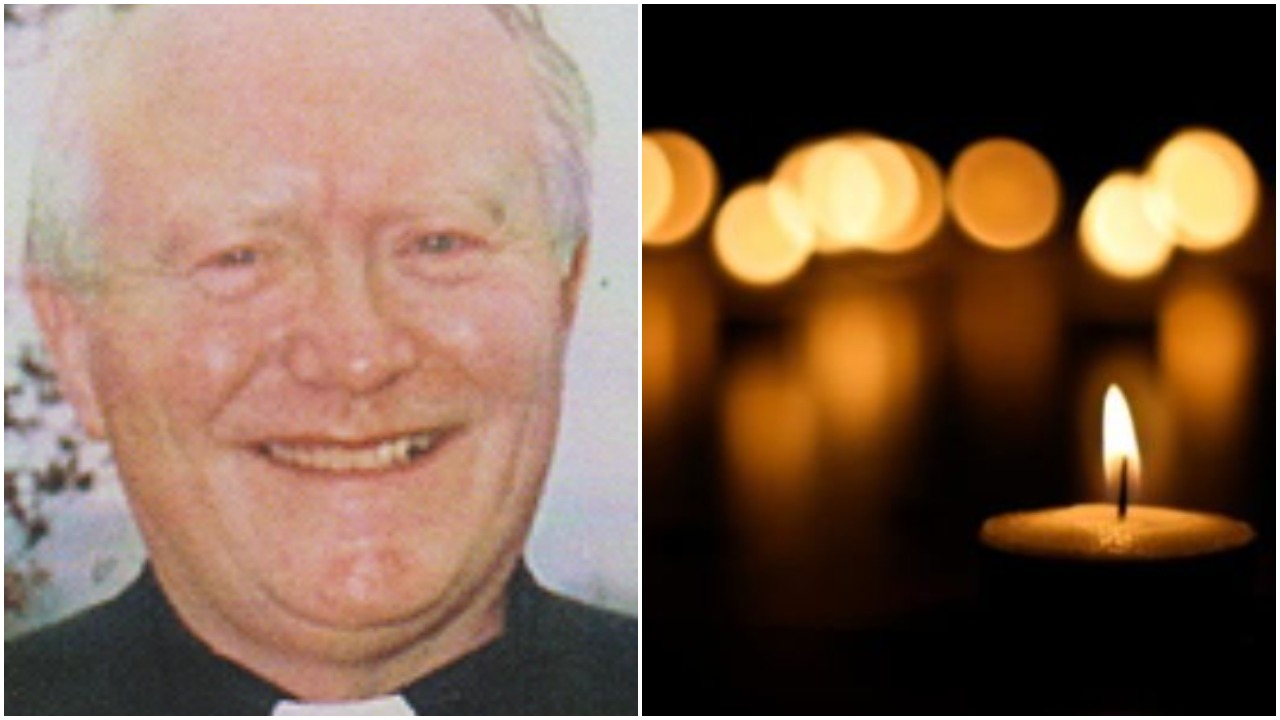 Fr James Dollard from Cullohill passed away in early March.
"Having undertaken post-graduate studies in Rome Fr Jimmy returned to the Diocese and served firstly in Thomastown and as lecturer of Ecclesiastical History in St Kieran's College," said Bishop of Ossory Dermot Farrell in a tribute.
"An academic all his life, Fr Jimmy maintained his great interest in learning and in history and he continued to pursue these while serving in the parishes of Templeorum and latterly in Conahy."
---

Sean Miller, originally from Vicarstown, but a long-time resident of Derrygarron outside Portlaoise, passed away in early March.
Fondly remembered as a gentleman and highly-regarded, he passed away last week after a long illness.
The poem Lovely Vicarstown was read at the end of the mass prompting Monsignor John Byrne to say, "Sean was very proud of his roots and his home place in Vicarstown but also very much embraced a new community and parish in The Heath."
---

Rathdowney and Errill lost one of its most enthusiastic and well-loved Gaels on March 14, with the sudden passing of Jimmy Rafter.
It not only left a sense of gloom over his much beloved Rathdowney and Errill, but throughout the County and beyond.
"In whatever capacity, he gave his time unsparingly to the cause of hurling spending his spare time coaching the youngsters in the skills of the game … a hugely popular and respected figure, he will be sorely missed. ," wrote Alex Stenson in a tribute piece.
---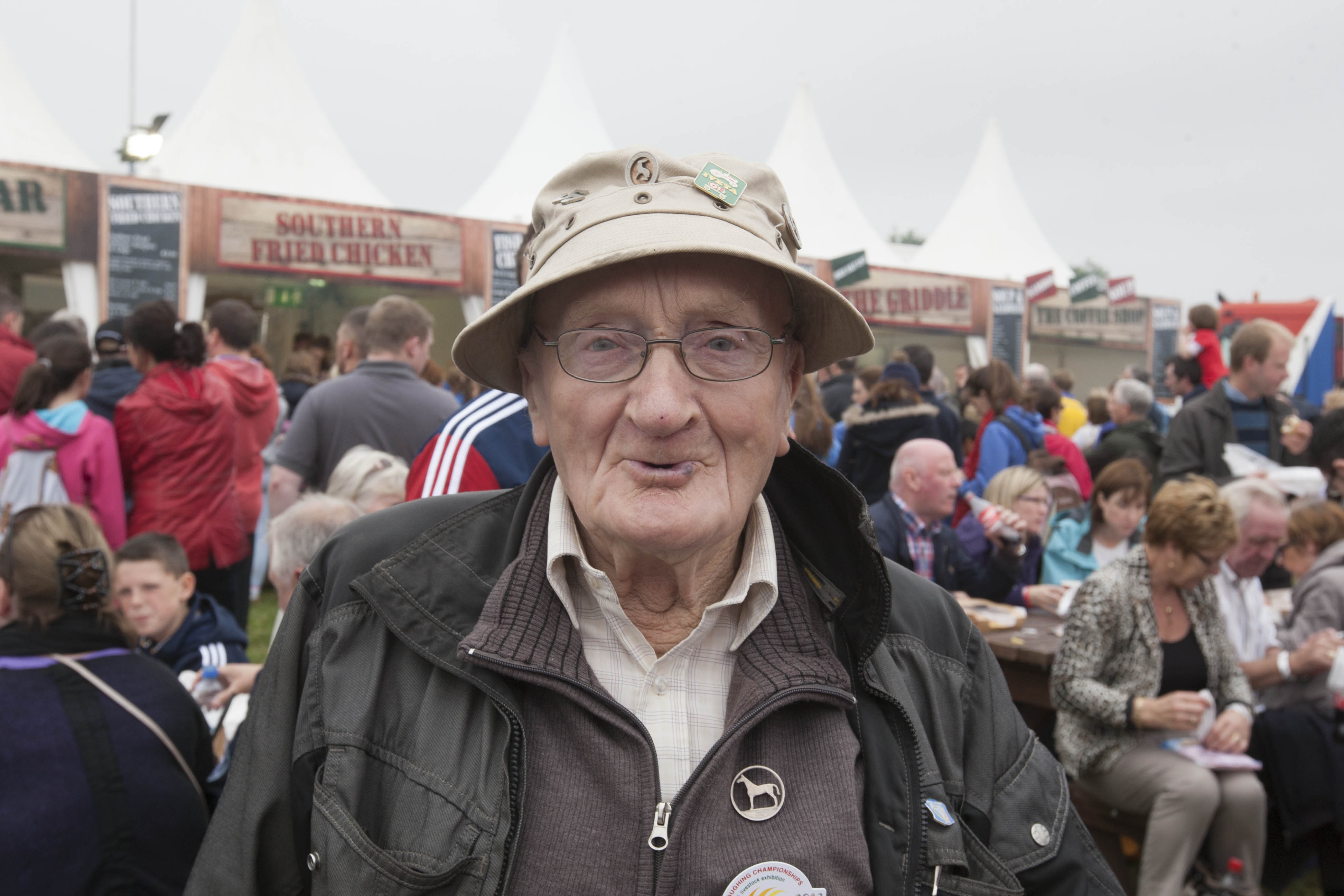 There were glowing tributes and fond memories recalled following the death of one of Portlaoise town's most senior citizens.
Joe Ryan from the Abbeyleix Road died at home on March 22, surrounded by his loving family. He was 90 years of age. Joe was a popular character who had enjoyed good health until recent months. He was particularly well known and fondly remembered in the vintage rally circuit.
---

Ber Devaney, a Galway native and long-time resident of Portlaoise, died in March.
Ber was a highly-regarded deputy principal in Ballyfin College and an active member of the local community. Originally from Forster Street in Galway, he was a proud member of the Liam Mellows GAA club in Galway whom he won a senior hurling title with in the late 1960s.
During his time living in Laois, he was involved with Ballyfin GAA Club, Portlaoise Rugby Club and was a former captain of The Heath Golf Club.
---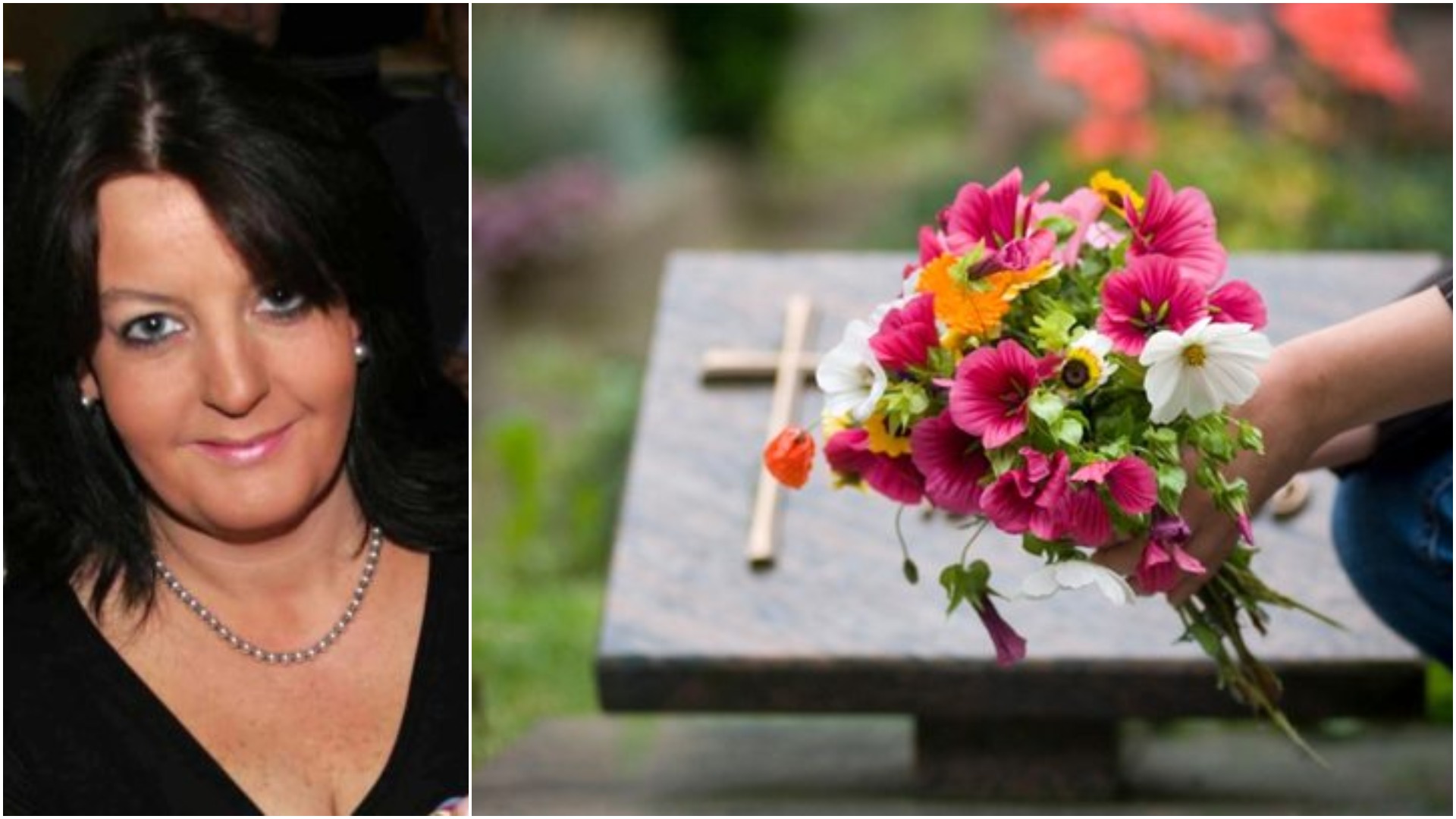 The sad death occurred of Darragh Fennell who lived in Ballyroan but was originally from Coote Street in Portlaoise.
From the large and well-known Fennell family, Darragh is deeply mourned by her partner Pat Whelan and her teenage sons Patrick and Ted.
Darragh was well-known through her work in Shaws where she worked for many years and the Fennells are a staunch and highly-respected Clonad GAA family.
---

Monsignor John Fitzpatrick, a Mountrath man who worked in the Dublin diocese for many years, who had retired to Laois in recent years.
Monsignor Fitzpatrick worked in Sutton in Dublin for a number of years before retiring to his home place of Deer Park, Mountrath, and helping out in Camross parish.
His death came just over a month since the passing of Fr John Lalor, parish priest in Camross, who worked closely with Monsignor Fitzpatrick.
---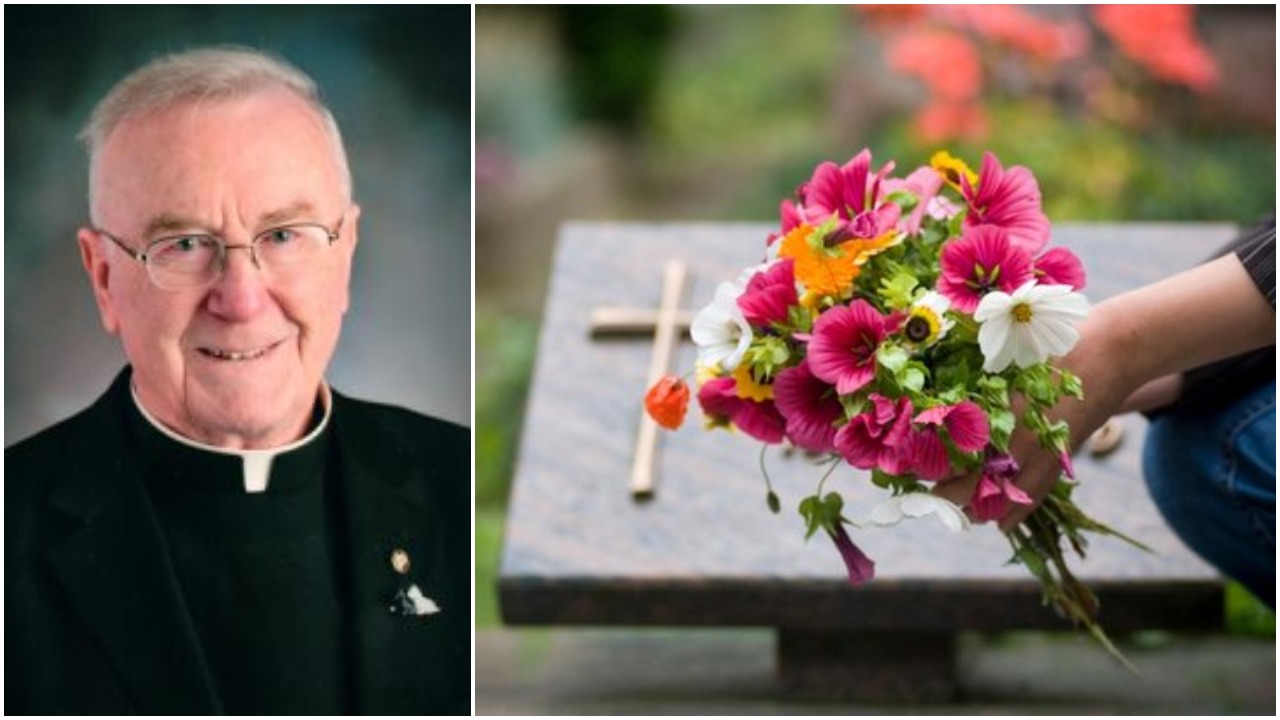 Rev. Fr Charles Gorman passed away on Sunday, March 29 in Montana in the USA.
Originally from Ballinakill, Fr Charlie left this world at the age of 91 in the loving care of his close friends and the staff of Avantara in Billings, Montana.
He served in a number of parishes in the USA, prior to returing in 2006 where he lived in Westpark Village in Billings in Montana.
---
APRIL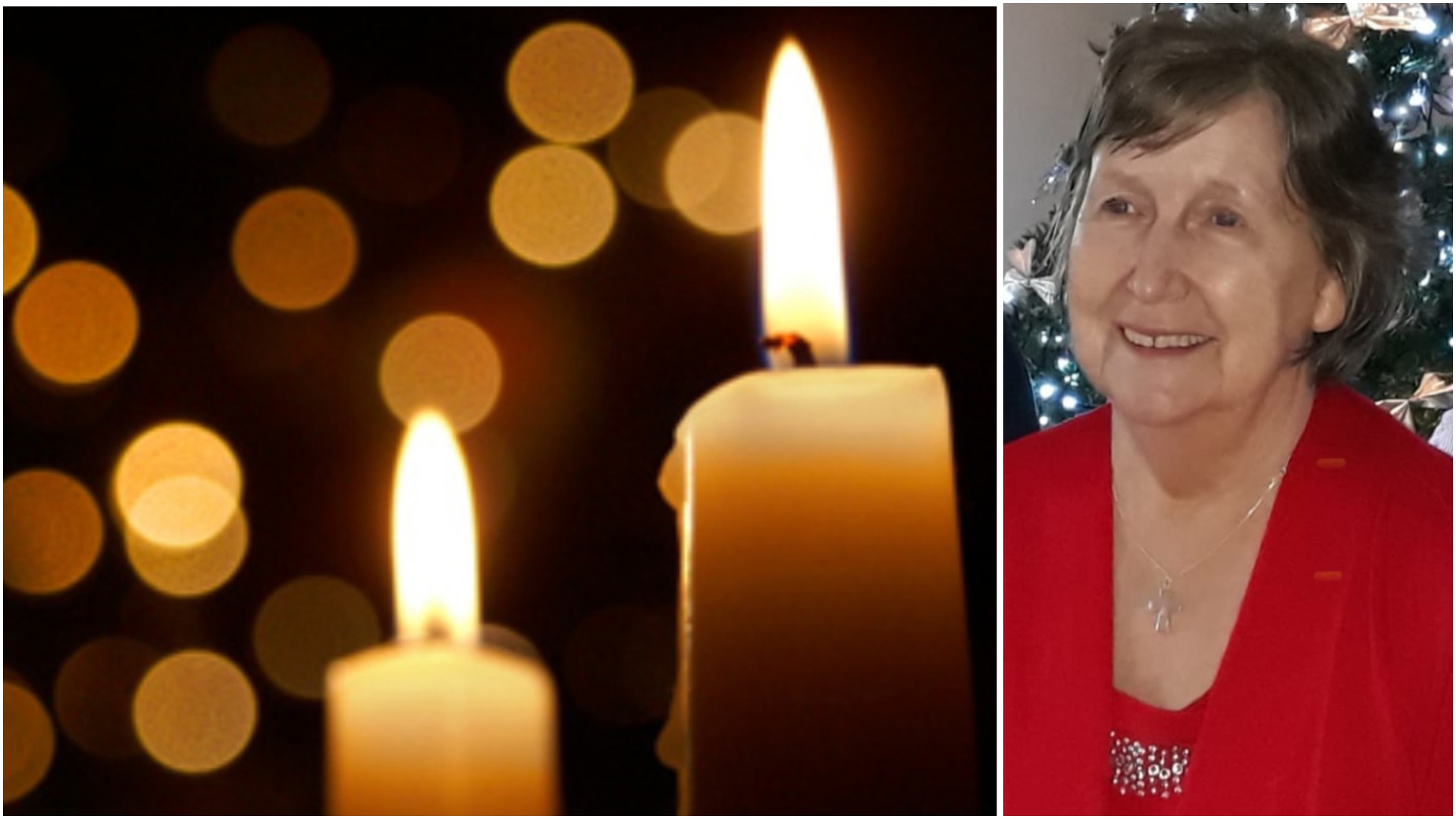 Breda Delaney's family owned two well-known Portlaoise pubs over the years.
Mrs Delaney (nee Keaveney), who was originally from Tynagh in east Galway, and her late husband Michael originally owned the Welcome Inn in the Market Square in Portlaoise.
They also owned The Hare and Hound pub on Main Street in Portlaoise which is now owned and run by her son Grellan.
---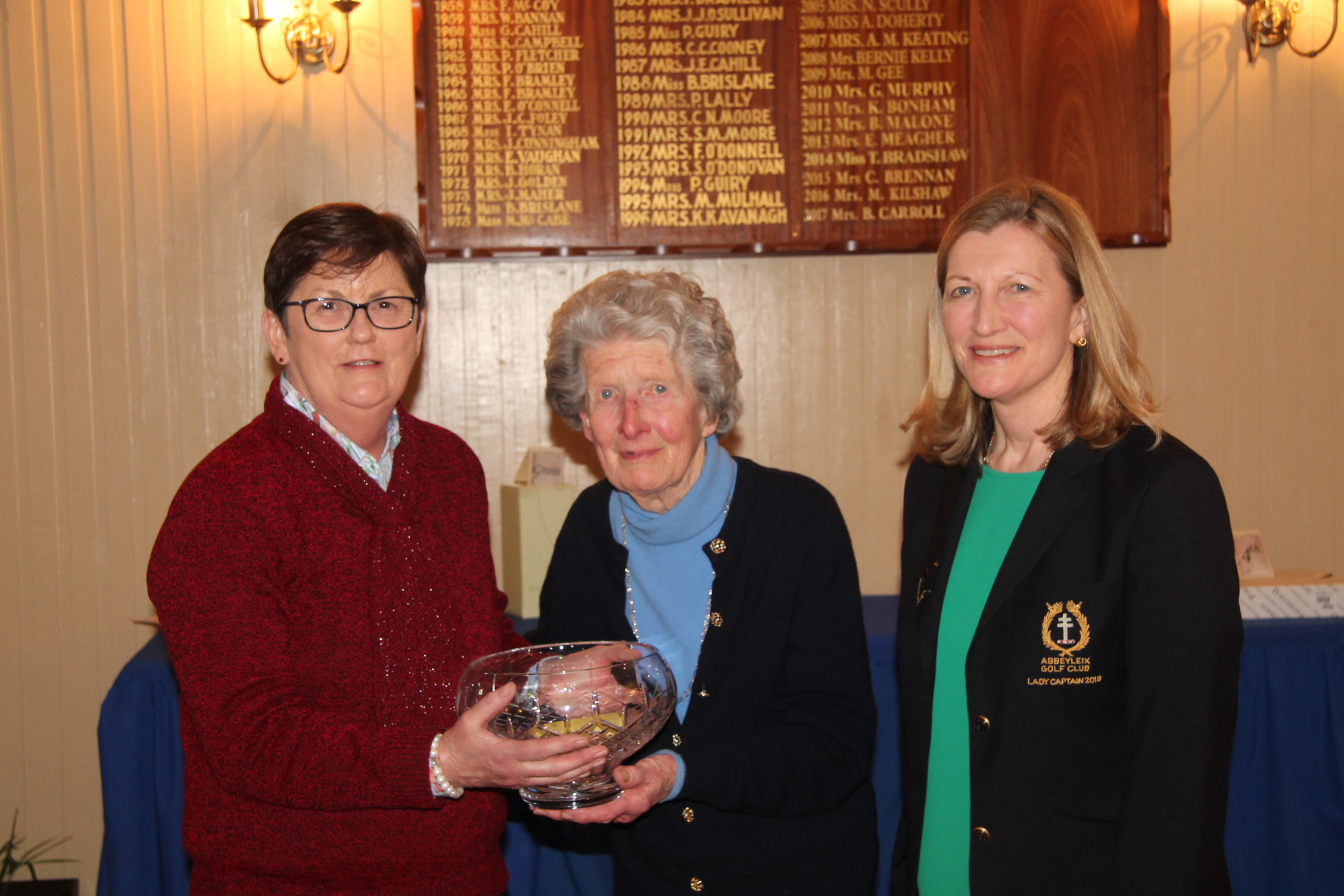 Phil, who is from Abbeyleix, passed away peacefully at her home on Sunday April 5.
A popular member of Abbeyleix golf club, Phil sponsored a number of competitions over the years and will be sadly missed.
"Phil has been a great member, friend and a very generous sponsor to the Ladies and Mens sections for many years," said Abbeyleix Golf Club in a tribute. "She has left us with her legacy of 'The Mrs Phil Ryan Trophy' and 'WJ Ryan Trophy' for which we are eternally grateful."
---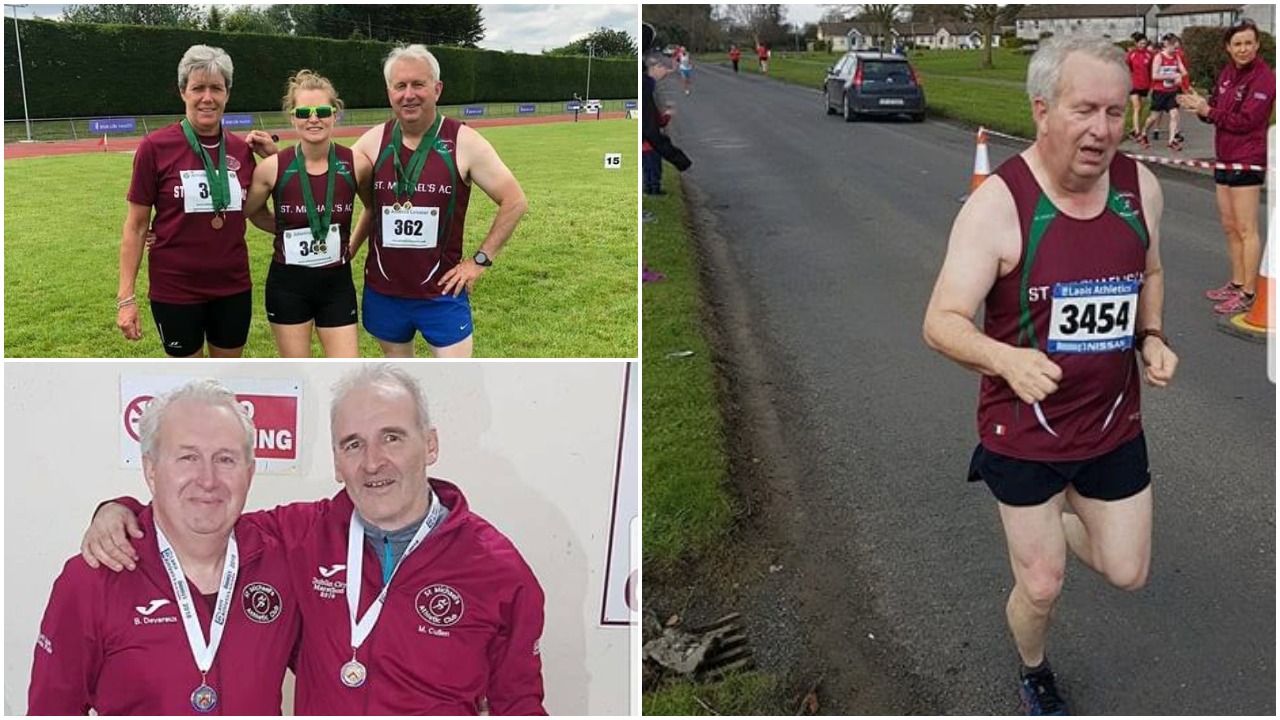 Portarlington man Bill Devereux and a hugely respected figure on the local athletics scene passed away in early April
"It is a very sad day for St Michael's Athletic Club and Laois Athletics with the passing of our Club President and dear friend Bill Devereux," said St Michael's in a tribute.
"Bill devoted several years to our Club, training numerous Juvenile and Senior members to County, Leinster and All Ireland success and made so many friends along the way.
---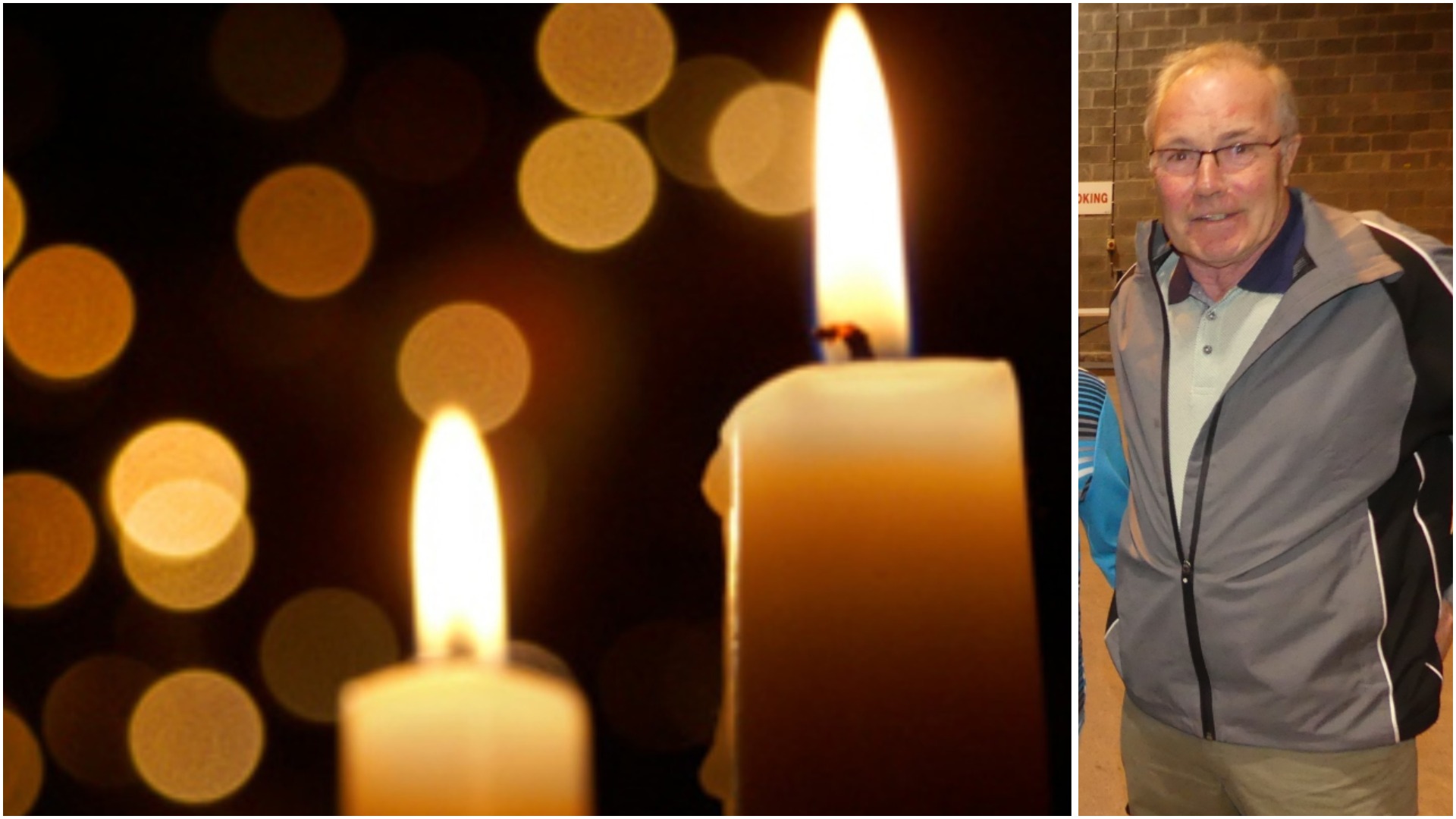 Timahoe native Jim McDonald passed away suddenly on April 10.
Late of Newtown, Ballyroan and Straffan in Kildare, Jim was originally from Cremorgan in Timahoe. Mr McDonald was a regular attendee at political events in Laois alongside his partner Cllr Mary Sweeney including election counts, launches and Fine Gael conventions.
He was also a regular at Laois matches in O'Moore Park and a proud supporter of Timahoe GAA.
---

Joe Conroy from Rosenallis was a man who made a lifetime contribution to the local GAA club and community.
Fondly known as 'The Barber', he was a painter by trade. He was an ever-present at Rosenallis games over the years and held almost every position in the club at various stages.
At the time of his death he was vice-president while Joe also served as a Laois senior hurling selector. He was a huge supporter of Laois GAA.
---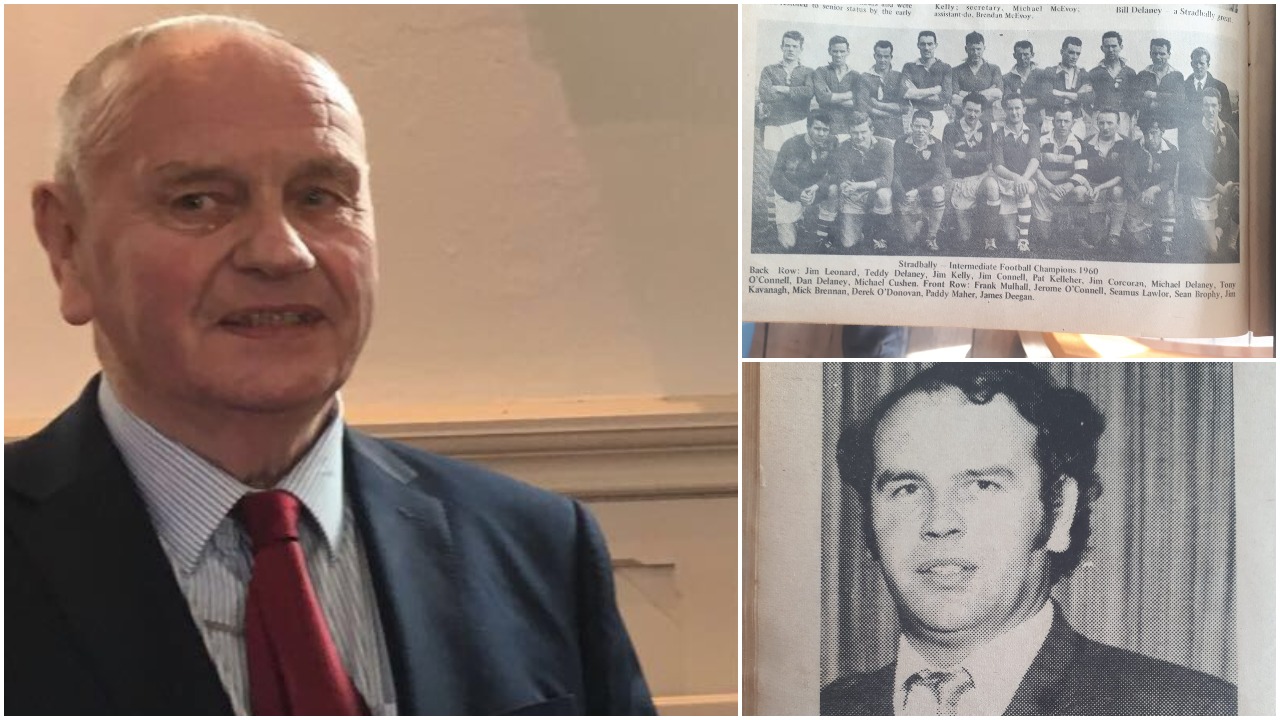 Stradbally man Danny Delaney was among those in the Maryborough Centre in Portlaoise who lost his life in April from Coronavirus.
Danny was a distinguished footballer who represented his club and county in the 1950s, 1960s and 1970s.
Danny went on to have a career as a GAA official and he was elected as vice-chairman of the Laois County Board in 1973.
---

On Thursday, April 9, the Laois Association Dublin lost one of its most treasured members with the sad passing of Colm Healion.
Colm, a Mountmellick native and former ESB employee, was one of the mainstays of the Association serving many roles over many decades.
Colm was predeceased only a few short months ago by his beloved wife Bridie who passed away in November and herself was one of the founding members of the then Laoisman's Association in 1949.
---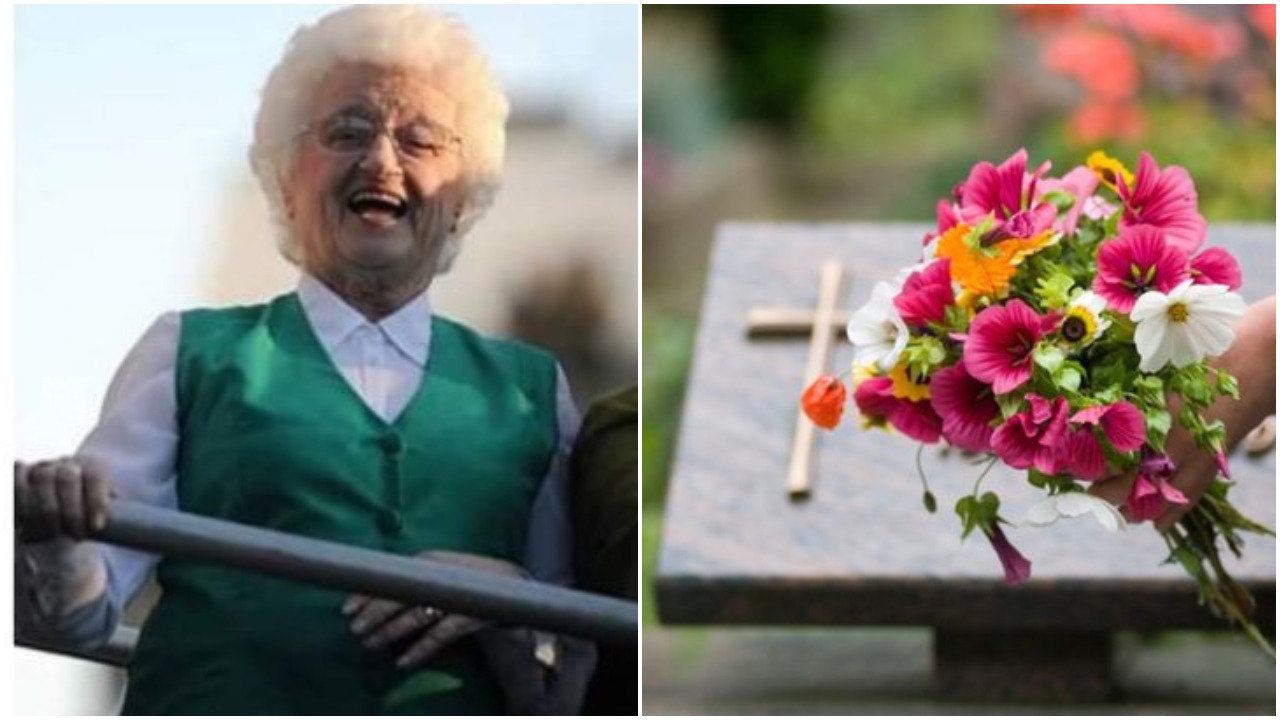 Alice Kennedy was laid to rest in her native Clonaslee in April.
The Laois woman, who was a leading and prominent member of the London-Irish community, passed away in London on April 1 after contracting Coronavirus in March.
The 83-year-old is fondly remembered by those who knew her. 58 years ago, Alice moved from Shracullen to Kentish Town and became heavily involved in the Irish Elderly Advice Network and the Irish Pensioner's Choir.
---

There was sadness in the Courtwood, Rath and Fisherstown areas in April with the death of Billy Flynn.
Billy was the eldest of 11 of the well-known Flynn family from Fisherstown and lived for many years next to the Grand Canal just up from Courtwood Bridge.
A farmer, Billy was also very talented in the area of carpentry, something which was highighted at his funeral mass in Rath last week.
---

Stradbally woman Nina McEvoy died following an illness and she is fondly remembered by those who knew her.
Nina, who is from Woodview in the town, spent a lot of her life working in child care – having spent time in both Kolbe Special School and Kilminchy School House.
"We always knew what an amazing, thoughtful, kind and caring woman she was," said Sonya Duggan, owner of Kilminchy School House in a tribute. "I honestly do not know how I can adequately describe Nina with words. She lived her life the best way she could and always tried to see the positive in everything."
---
MAY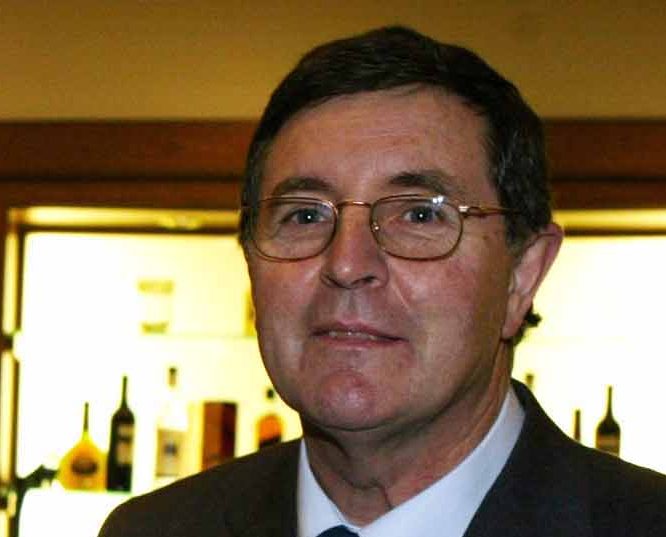 The death occurred of Pat Lillis, who was manager of ACC bank in Portlaoise for many years, back in May.
Mr Lillis, who was originally from Clare, lived in Portlaoise and was heavily involved in a number of community groups.
A highly-regarded man in business and community circles, he later became an auctioneer after finishing in ACC.
---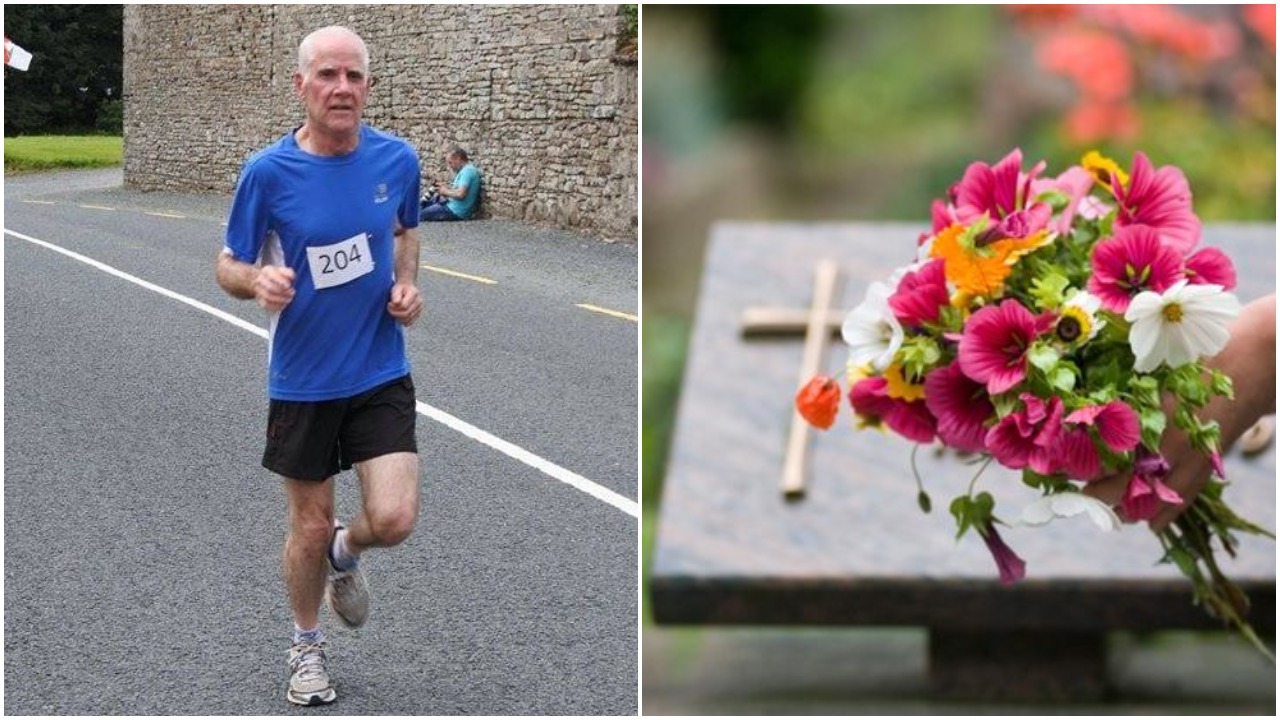 There was deep sadness in Crettyard following the news that Jimmy Walsh has passed away at the end of May.
A keen athlete, Jimmy was heavily involved in his local athletics club St Abban's.
---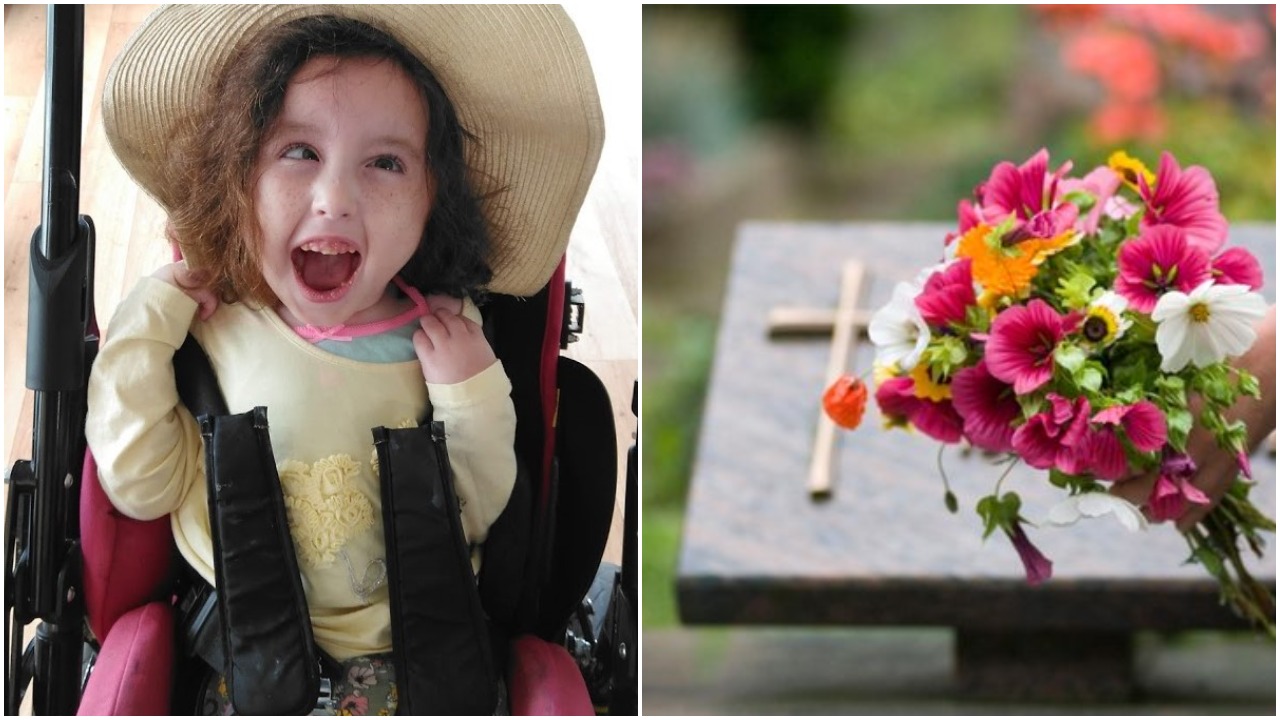 There was deep sadness following the news that nine-year-old Laois girl Hollie Brown-Quail had passed away.
The Portlaoise girl passed peacefully at her home, holding the hand of her brother Oliver and sister Maura.
Hollie, from Chantiere Gates Portlaoise, is the daughter of Paul and Teresa.
---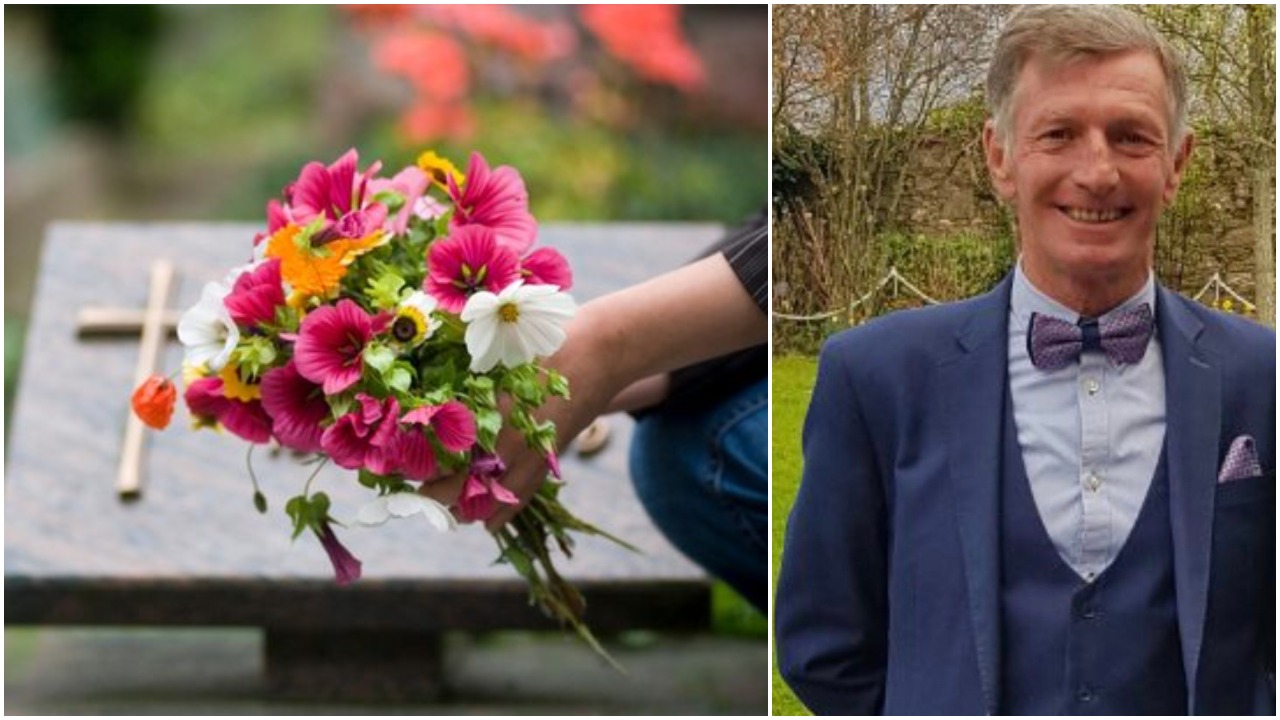 Mr Doocey sadly died following an accident in Mountrath Golf Club on May 5.
Declan was from Castletown originally but had been living for the last number of years in Abbeyleix.
A keen hurler, Mr Doocey was an integral part of the Castletown club when it first formed in 1974 and won intermediate hurling championships with them in the 70s and 80s.
Declan worked previosuly as a postman in Portlaoise and was a keen golfer – a proud member of Mountrath Golf Club.
Aside from that, Declan was also heavily involved in the dancing scene around the county – himself a set dance teacher.
---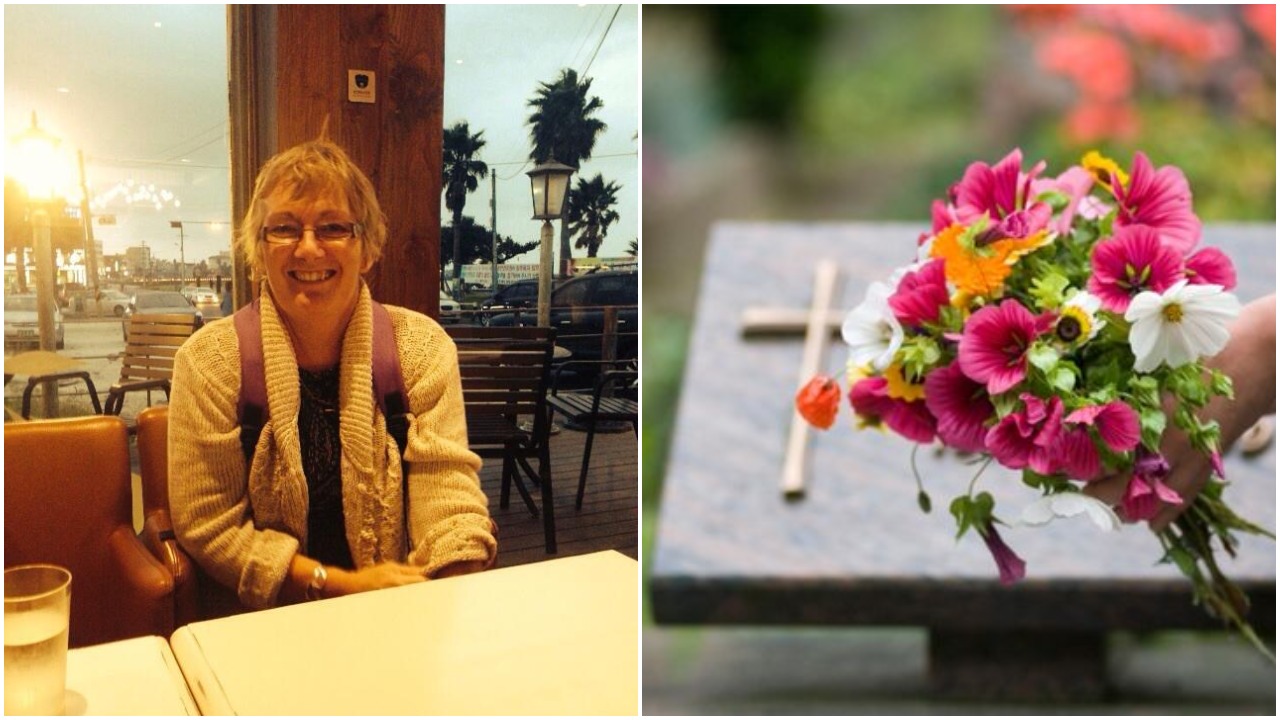 Josie Fennelly (née Delaney), from Willsgrove House, Athy, Kildare, was originally from Graigue in Mountmellick.
Mrs Fennelly, a mother of three, would be extremely highly regarded in farming and Macra circles.
She was also a teacher and principal in The Rock NS for many years.
---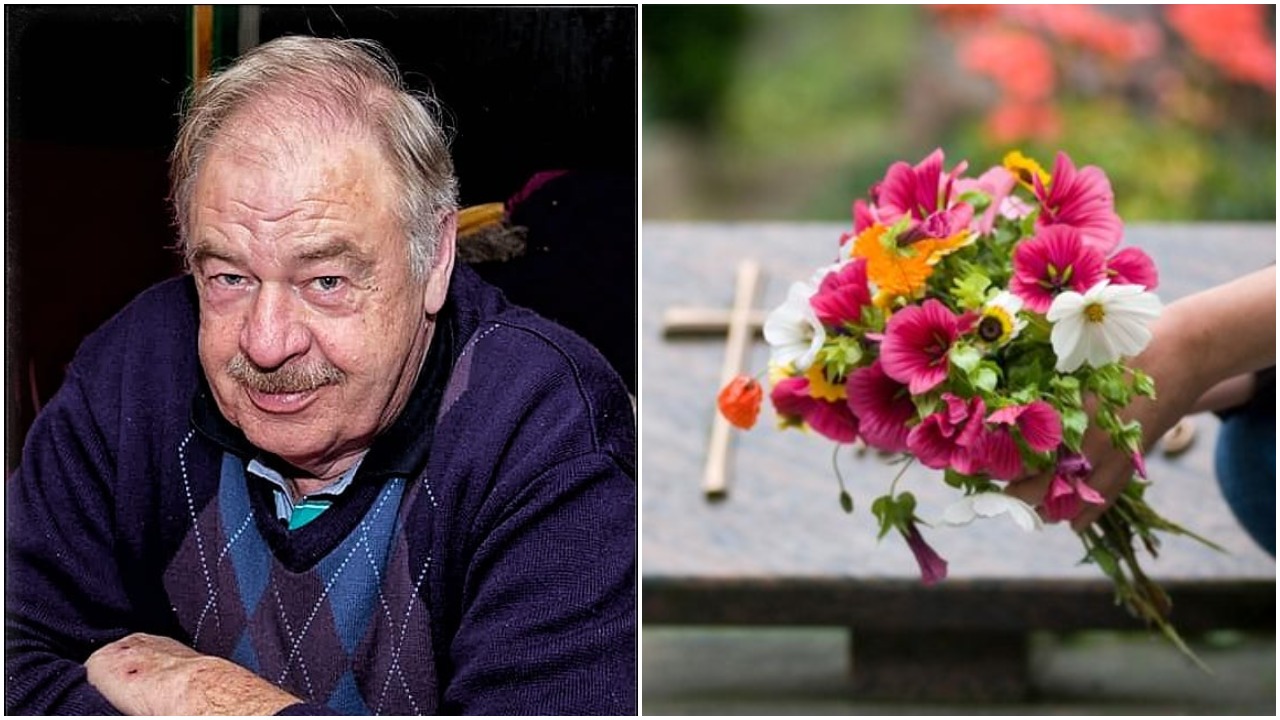 Kildare native Gerry Murphy was a member of Portlaoise Men's Shed.
Originally from Celbridge in Kildare, Mr Murphy lived in Newcastle in Dublin but was a member of the Laois group.
---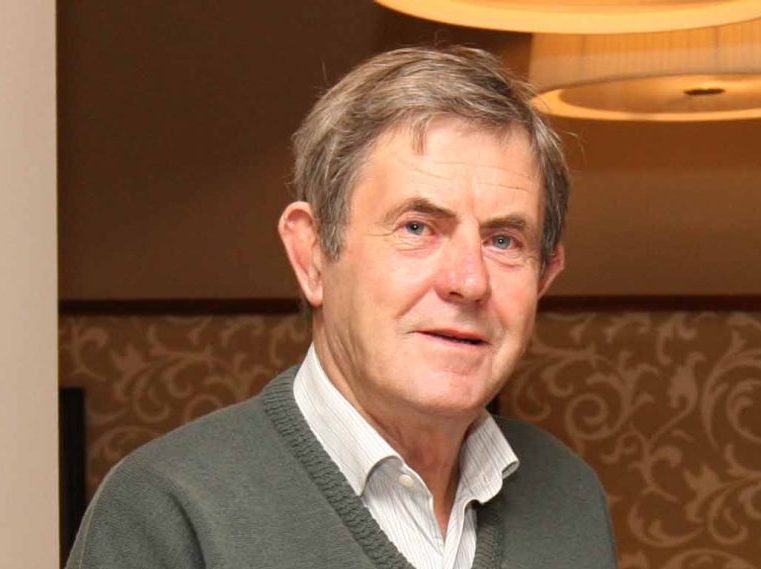 Joe was heavily involved with Arles-Killeen GAA club whom his four sons played with and was an ever-present at committee meetings and matches over the years.
A good-humoured man, who farmed in the area all his life, he was never short of a witty comment or two in the aftermath of games, whether it be Laois or Arles-Killeen he was supporting.
---
Joe Thompson, Clonohill, Coolrain, Portlaoise, died on May 8, following a short illness.
Deeply regretted by his loving wife Betty, daughter Sarah, son Joe, son-in-law Richard, grandsons Jack and Daniel, sisters Hannah, Frances, Sally, Tessie and Maura, aunt Hannah, brothers-in-law, sisters-in-law, nieces, nephews, extended family, work colleagues, neighbours and friends.
---
JUNE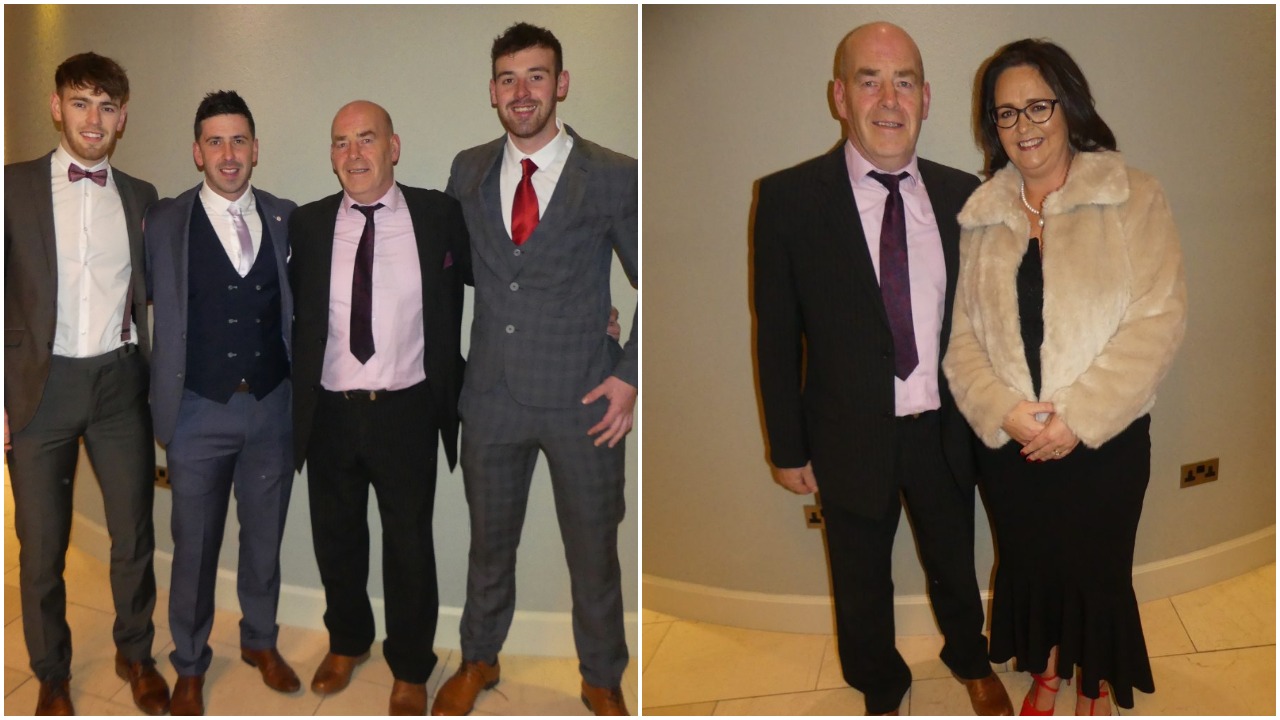 Slieve Bloom native Tom, of Tom Delaney and Sons Pub in Mountrath, passed away suddenly at the age of 56.
A proud GAA man, Tom made headlines in 2018 when he lined out alongside his three sons for Slieve Bloom. 
At the age of 54, he played in goals for his club in a Division 5 football league game against Mountrath with Tom, Darragh and Padraig also present.
A man with huge passion for sport, Tom formerly played hurling and football for Castletown and football for the Laois Vocational Schools team back in his younger years.
---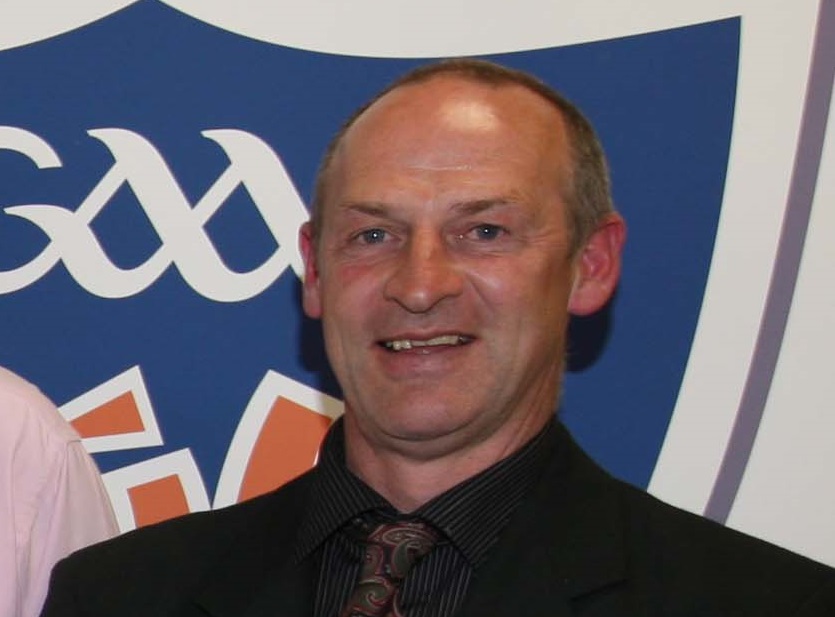 The GAA world was shocked in June with the news of the tragic death of Lester Ryan, the Kilkenny man who was known across the country.
He was killed in a road accident near his home in Gowran in Kilkenny when he was hit by a tractor while out cycling.
Lester worked as a coach for the Leinster Council, whose offices are in Portlaoise, and was a highly-regarded in his position. He only retired two years ago. His nephew Lester captained Kilkenny to All Ireland glory in 2014.
He was particularly well known in Laois as he was responsible for coaching in the county at one stage.
---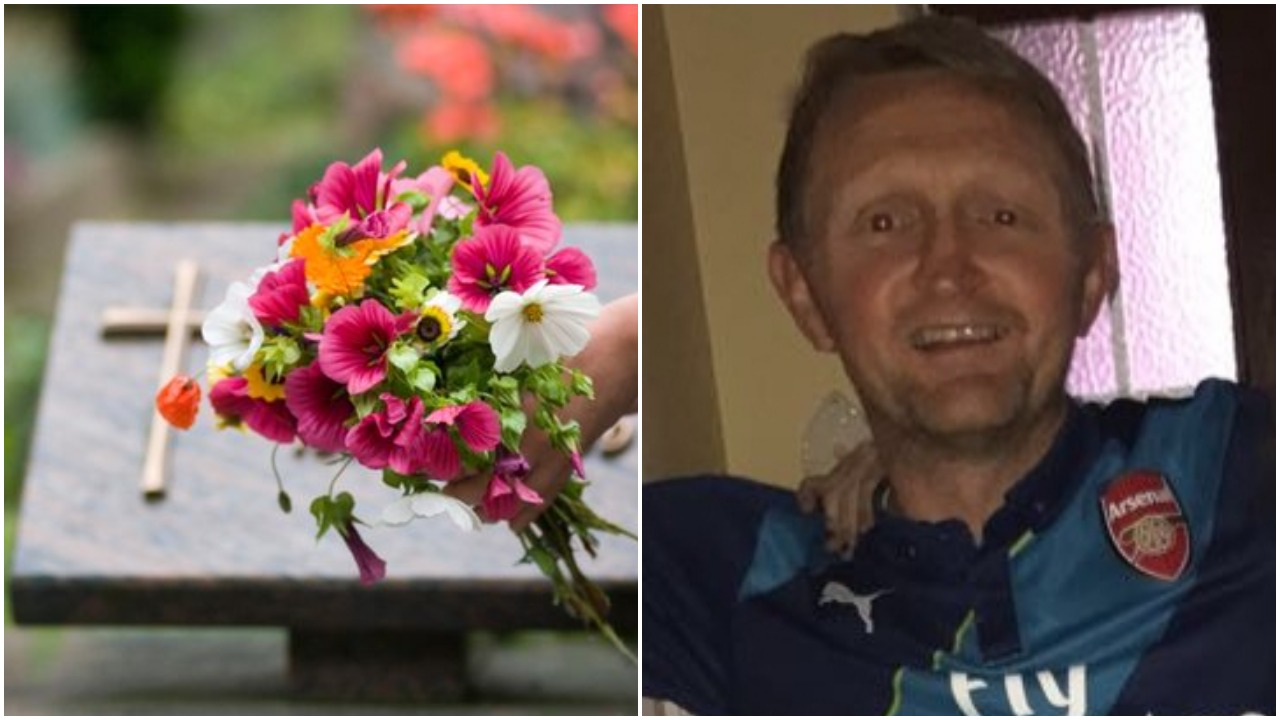 Originally from London in England, Tom Major, who lived in Rathevan in Portlaoise, died on Friday June 19 at the age of 54 after battling illness.
Tom passed away peacefully at home, surrounded by his loving family, after an illness borne with patience, courage, faith and dignity.
---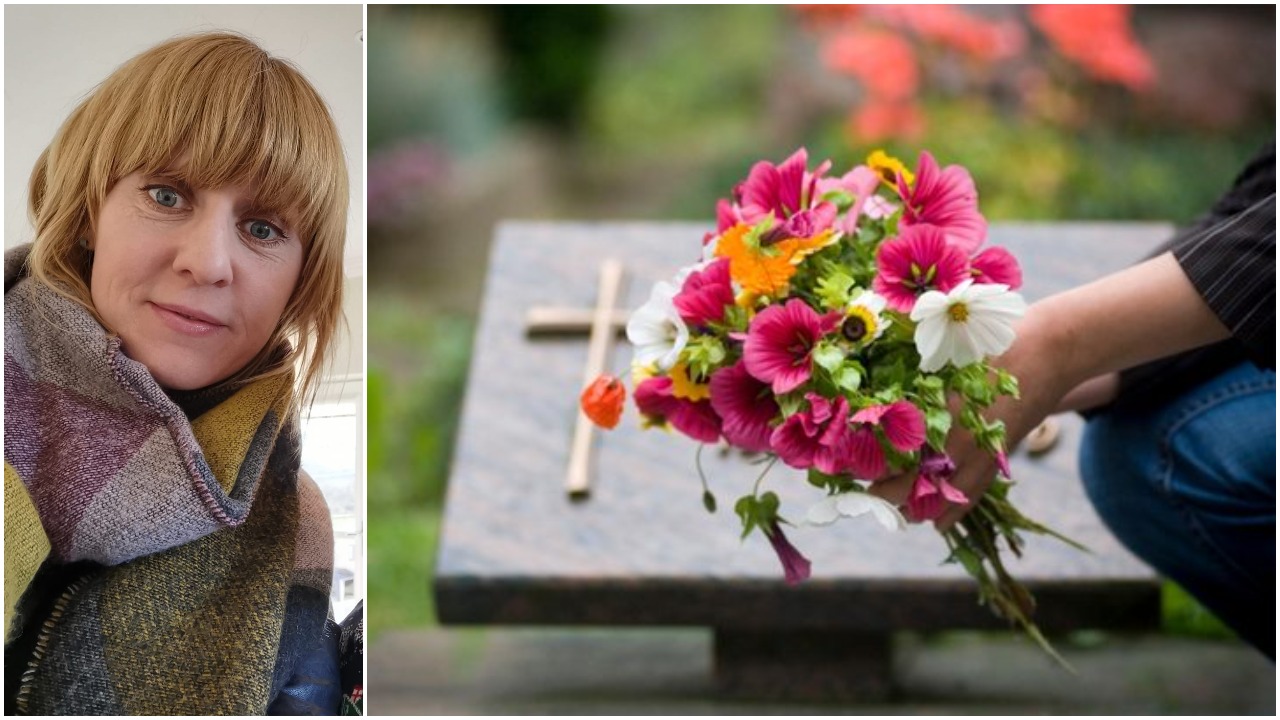 Killeen native Lorraine Dunne passed away following an illness.
A former student of St Leo's College in Carlow, Lorraine was a talented Gaelic footballer and was also involved in the entertainment industry – where she specialised in comedy.
---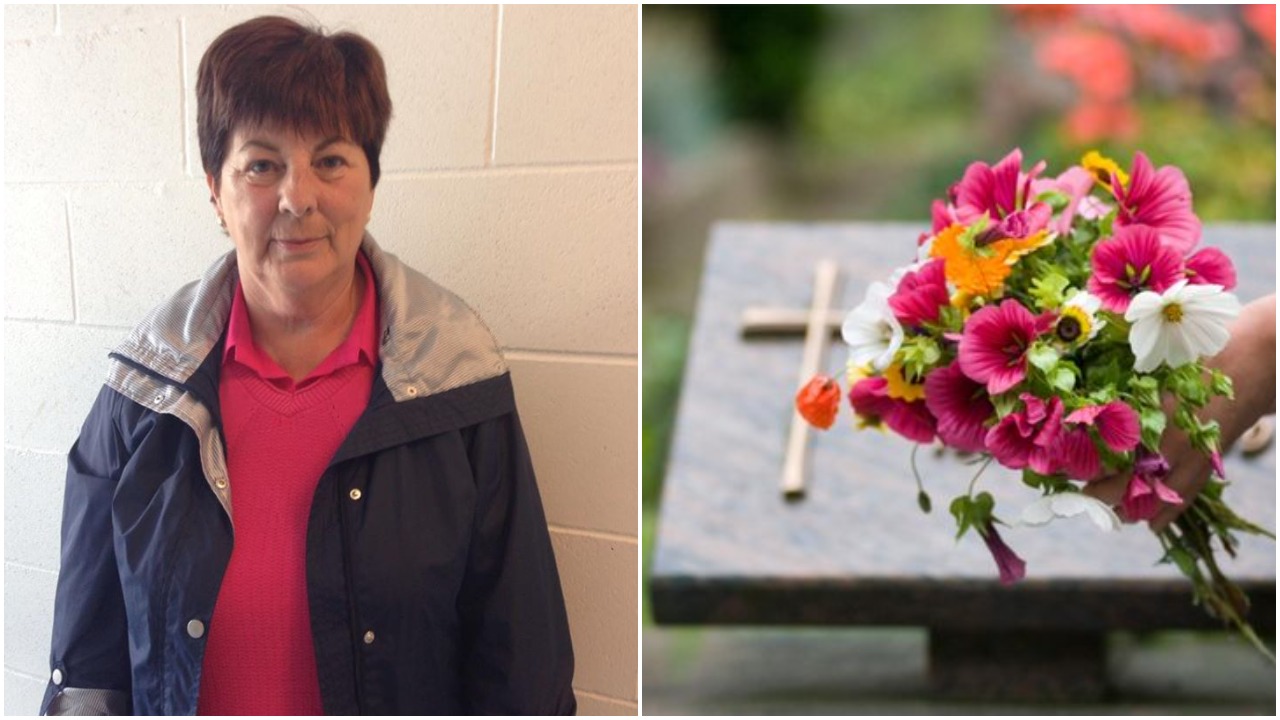 Mrs Corcoran, who lived on the Vicarstown Road, Stradbally, died following a battle with illness.
Brenda was described by the local school, St Colman's, as a 'valued friend to the staff and students in Room 14 and 15'.
These rooms are the Autistic Spectrum Disorder classes where Brenda was a great friend to two of the students in particular.
---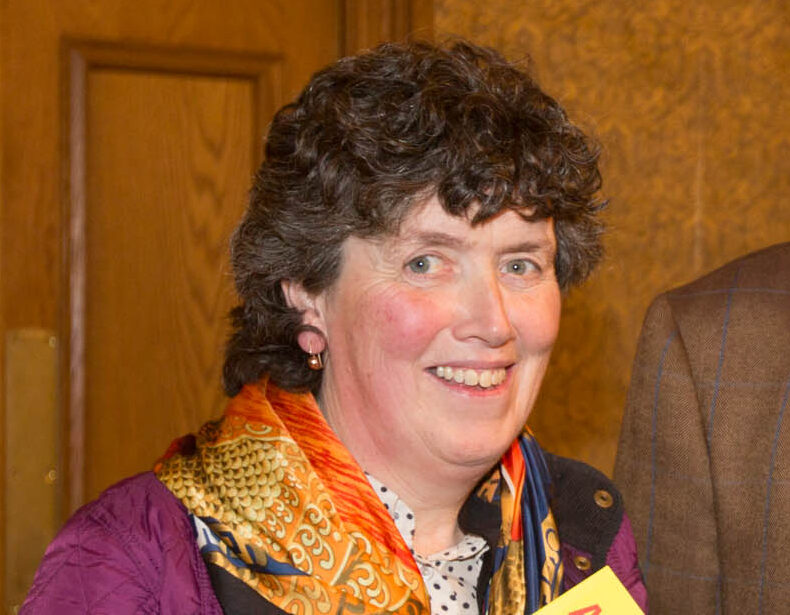 Popular and long-serving CEO of the Laois Partnership company, Anne Goodwin, passed away in June.
In recent times, Anne headed up the Laois Partnership section and was in regular contact with businesses and community groups.
Prior to her illness in recent years, she was a regular attendee at various community-organised events, chief among them the hugely successful Laois Walks Festival.
---
JULY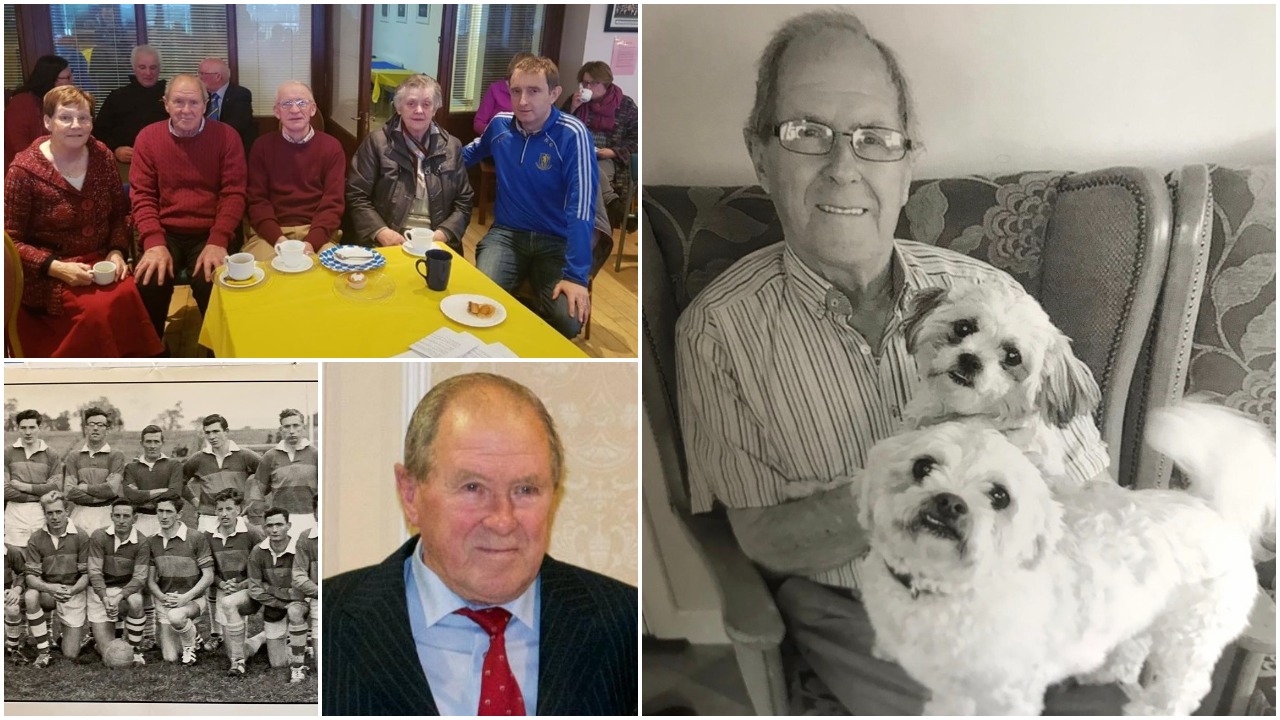 Paddy, who came from Tierhogar, Portarlington, played football with O'Dempsey's where he won a senior championship as a goalkeeper in 1963.
Paddy also has the distinction of making his debut for the Laois senior footballers before playing adult with O'Dempsey's.
---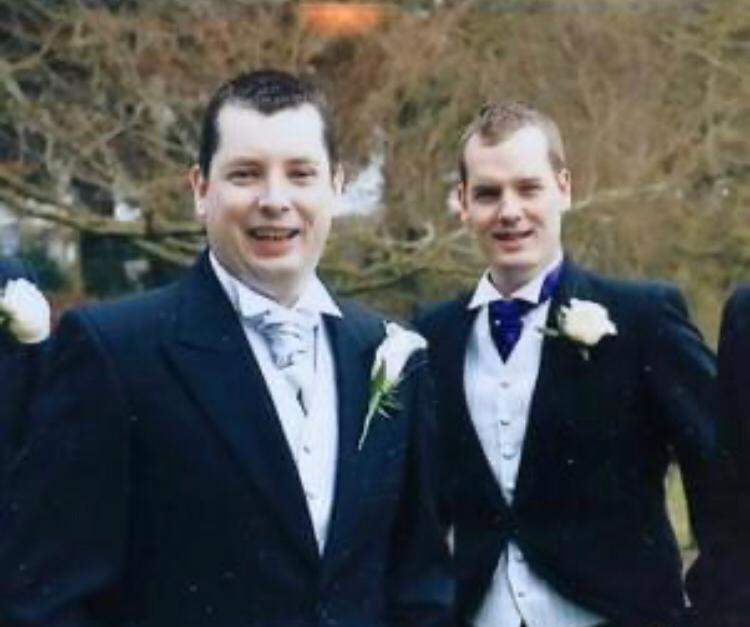 Fergus (42) and Philip (34) Brophy, from Lough, Portarlington, died following a tragic accident in the quarry in Portroe in Tipperary.
Both men worked as engineers for Vodafone while they also played football for their local GAA club, O'Dempsey's.
---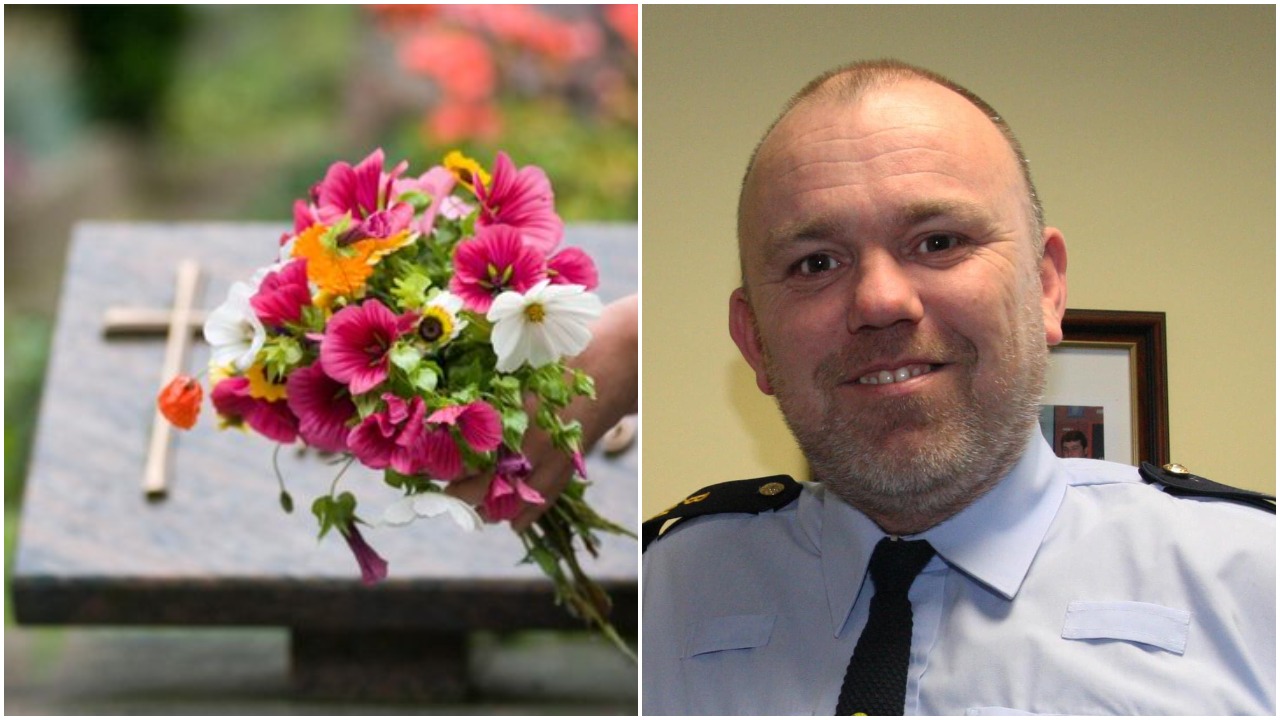 Richie Brennan, from Naas in Kildare and formerly of Harold's Cross, Dublin, passed away on July 1.
He was a prison officer in the Midlands Prison in Portlaoise.
---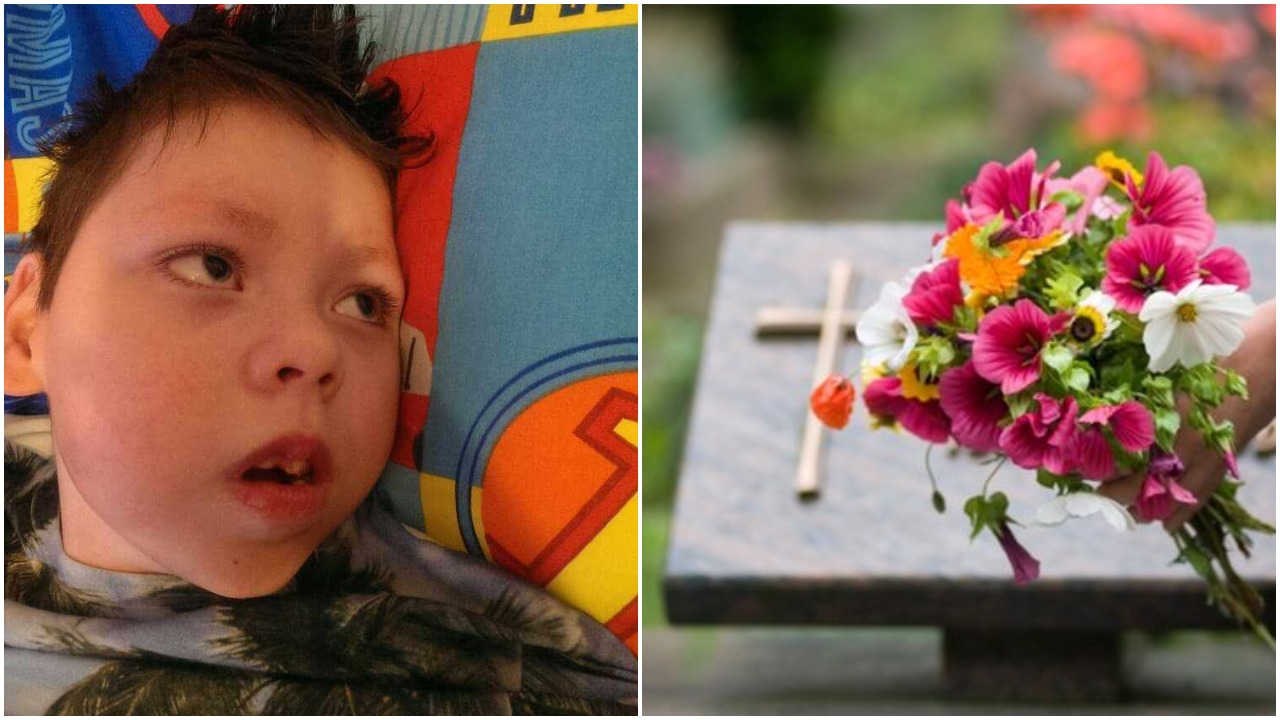 11-year-old Ben passed away on Wednesday July 22 after a life long battle with a rare illness.
Ben was born with a rare life-limiting disease, Allan Herndon Dudley Syndrome.
Ben's twin brother Jake died at the age of two and a half from the same disease and now he is with his brother.
---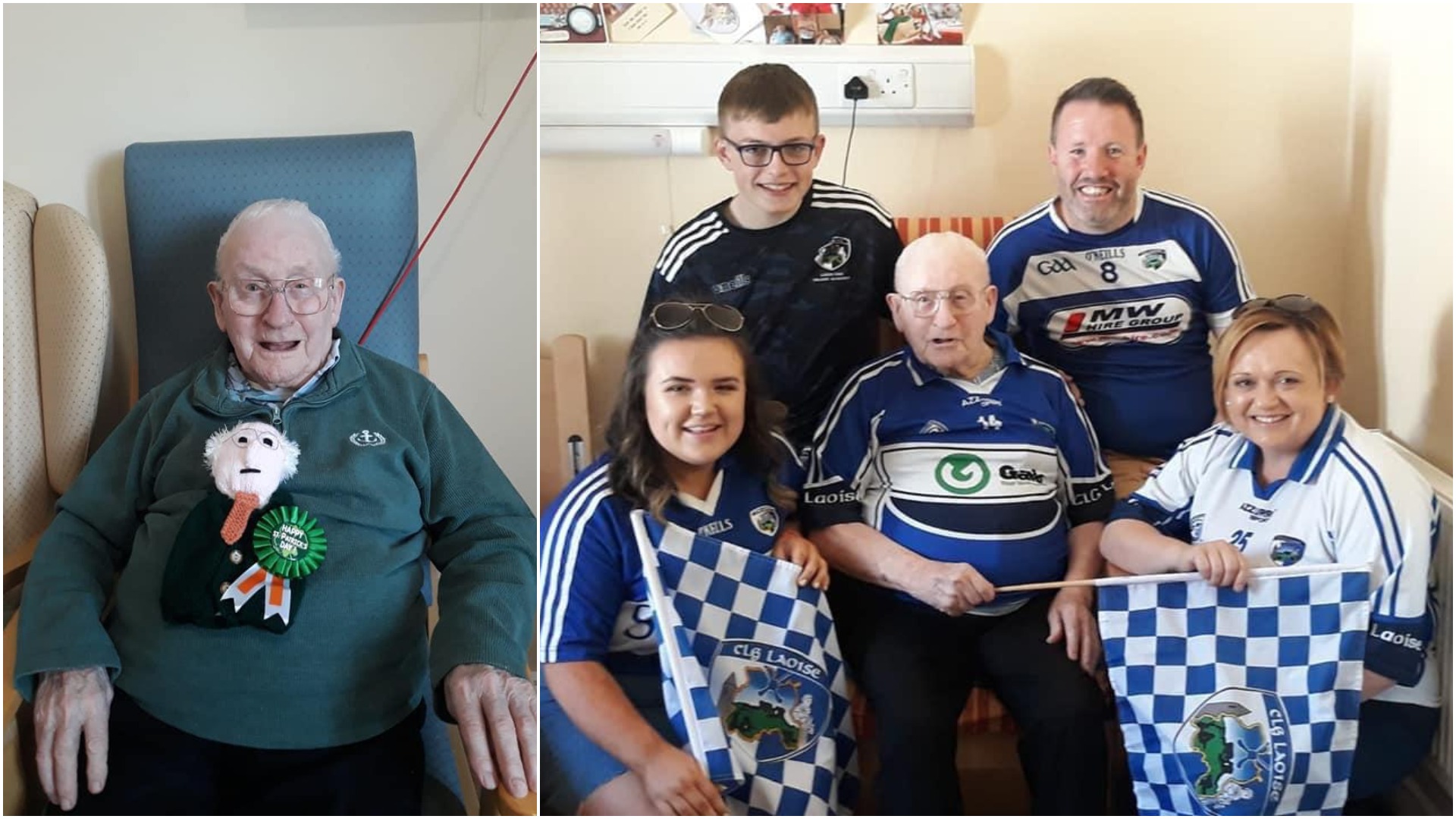 The death occurred of Jimmy Fitzpatrick from Spink, one of Laois GAA's oldest supporters, who had only celebrated his 99th birthday on July 1.
He played football in his younger years with Spink and won a Junior Championship with the club when they beat Ballybrittas in a match refereed by Laois GAA great Bill Delaney.
---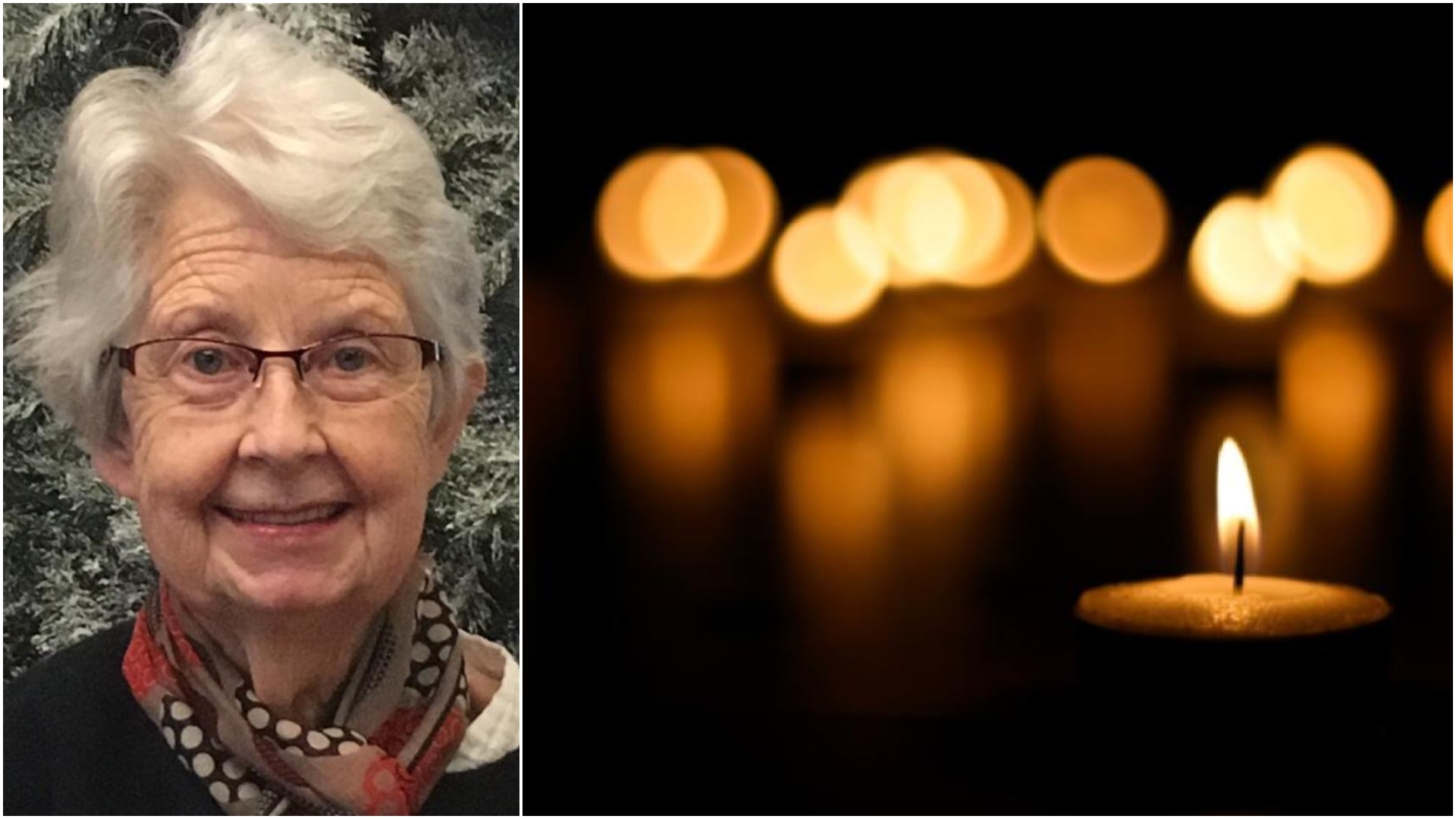 Betty was the wife of Tom Peters, one of the guards that was badly injured in the 1976 Garryhinch bombing.
Garda Peters was left blind following the explosion that also killed his colleague Michael Clerkin.
Betty, who was a teacher in Portlaoise, cared for husband for many years after up to his death in 2018.
---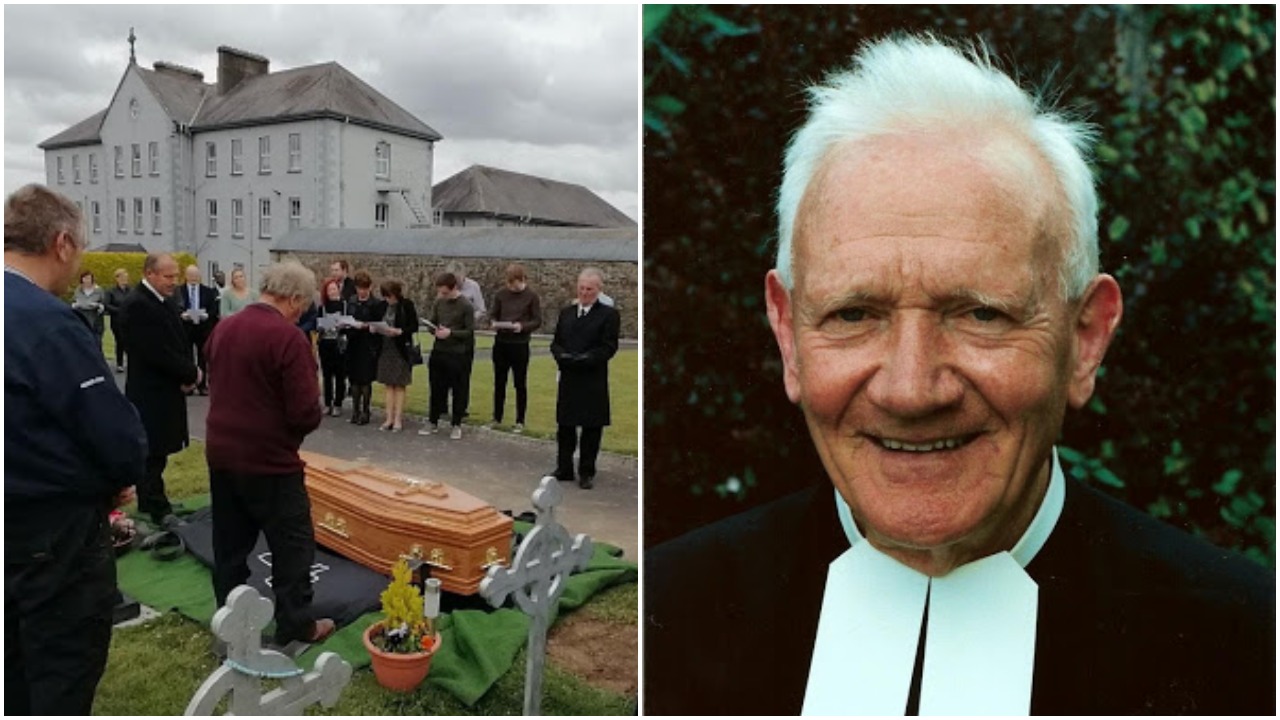 Br. Bernard Kelly, of the De La Salle Brothers, Miguel House, Castletown, passed away on June 18.
Originally from Moate in Offaly, Br Bernard was a much loved member of the community in Castletown after coming to live there in 2000.
A maths and art teacher, Br Bernard is described as 'independent, quiet and friendly'. He would've been 97 in October.
---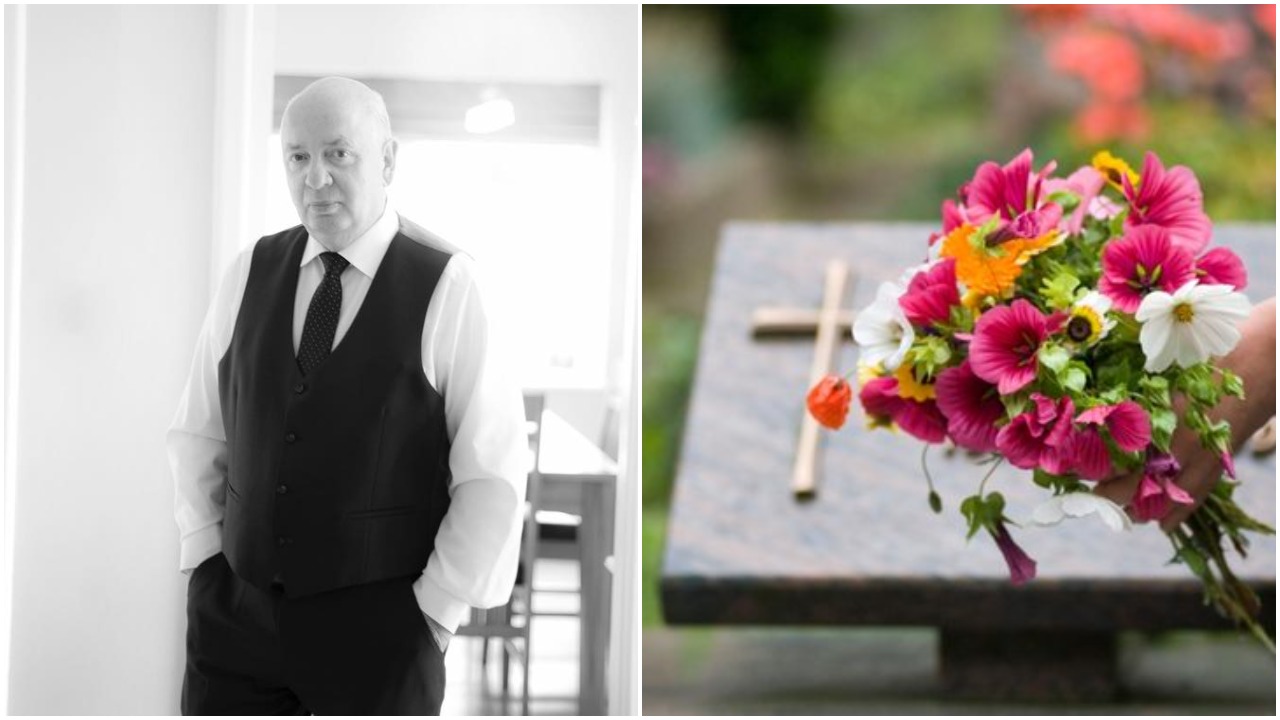 Athy native Robert Redmond passed away peacefully on July 3 and was laid to rest in St. Michael's Parish Church, Athy
Robert was a distinguished photographer and ran his business at his studio in William Street in Athy and Main Street, Portlaoise.
---
AUGUST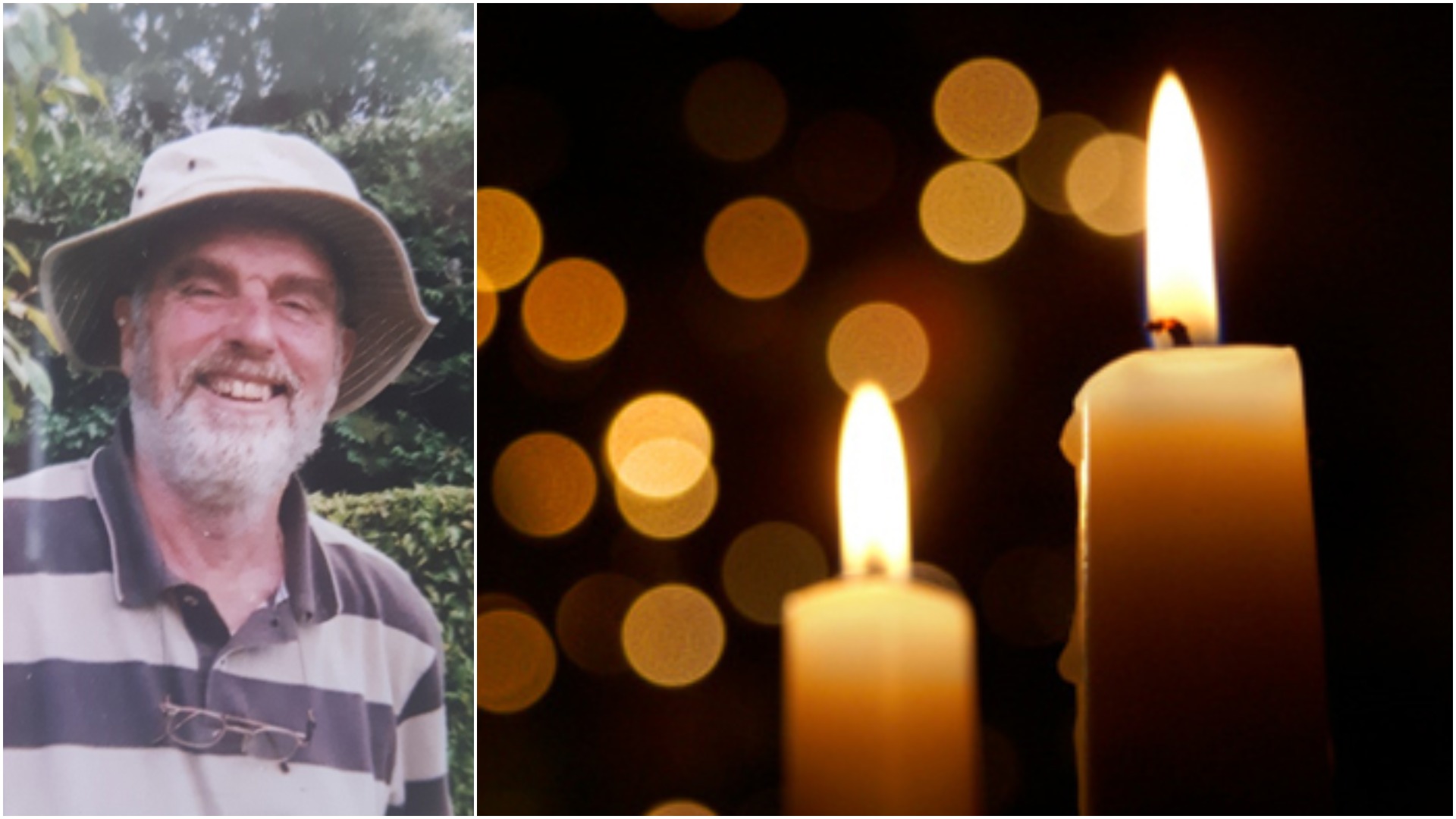 Originally from Clontarf in Dublin, Seán was a long-time resident of Portlaoise where he made a big contribution in his job with Laois County Council as well as in sporting and environmental circles.
Seán worked for many years as a senior engineer in Laois County Council, where he was highly regarded and respected.
He was also heavily involved with Portlaoise GAA club over the years, both as a player and coach. A brother of Dublin GAA great Brian Mullins, Seán played with the famed St Vincent's club in his early years before transferring to Portlaoise after moving to work here.
He won Laois and Leinster club titles with Portlaoise in the 1970s and coached teams in the club for many years. His son Diarmuid played underage hurling and football for Laois and won All Ireland minor medals in 1996 and 1997.
---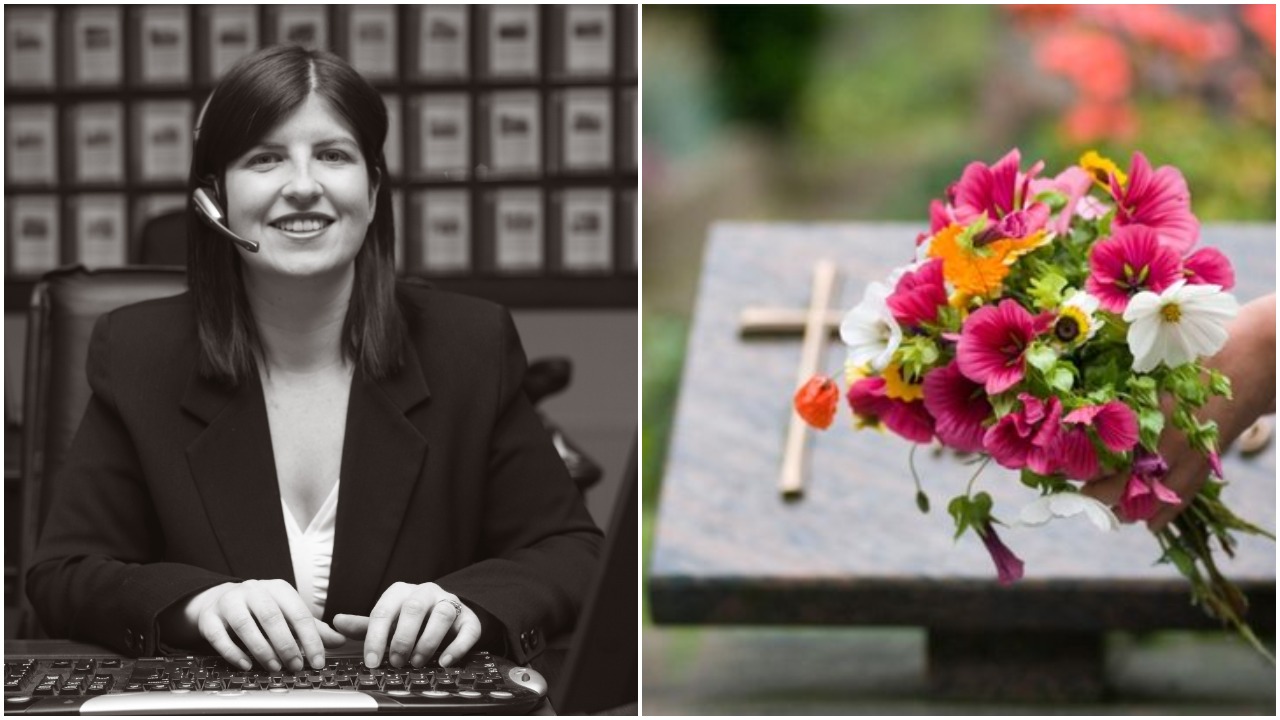 Breda, who was originally from near Ballylinan, lived with her husband Pat on their farm in Galmoy in Kilkenny with their two young children Gerard and Leah.
She had worked in Hume Auctioneers for the past 17 years and with the Office Centre prior to that.
She passed away at the age of 46 following a short illness.
---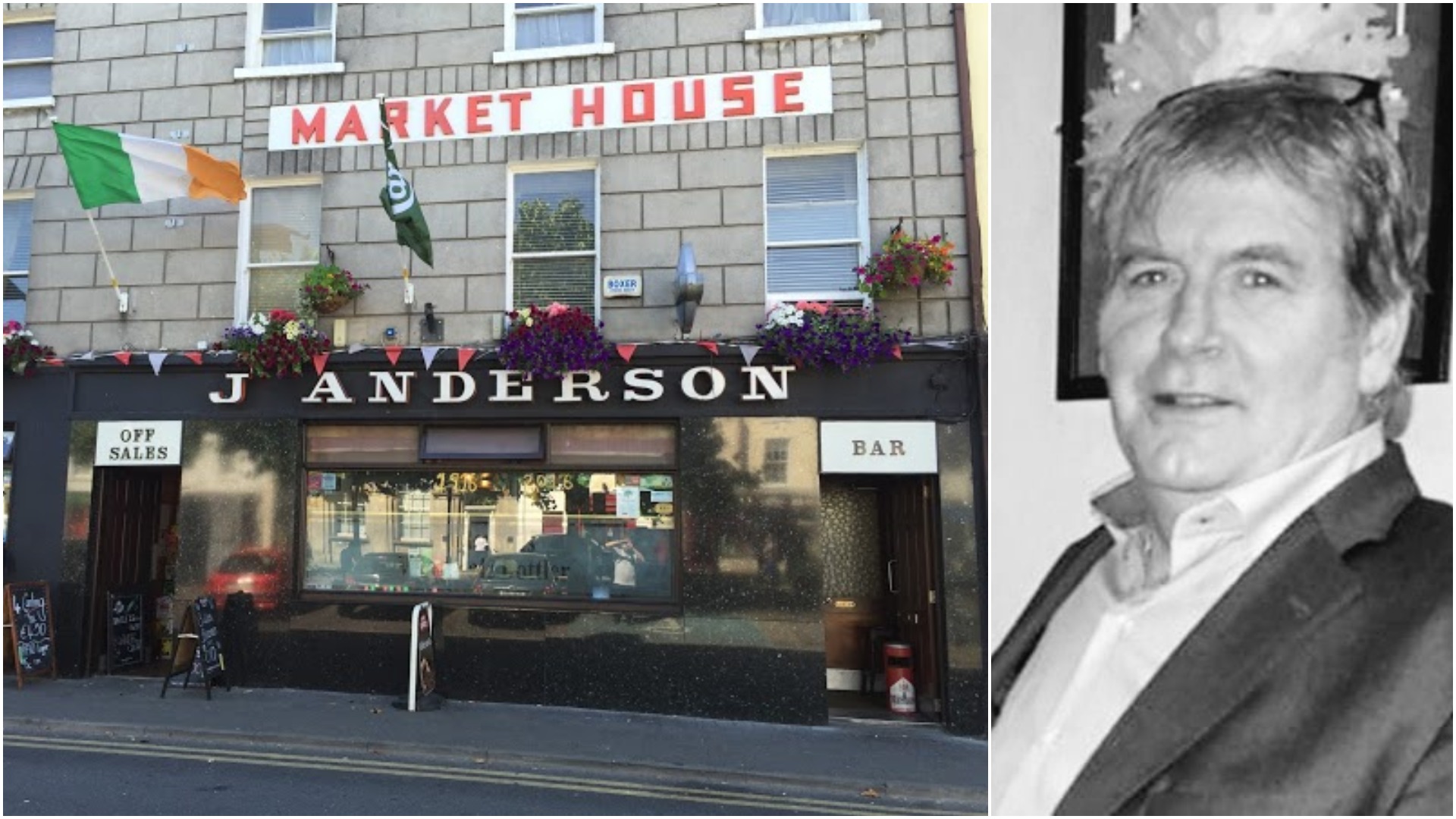 Anderson's in the Market Square in Athy has been a popular pub for generations with a strong association with the town's many sporting clubs – and its proprieter John passed away suddenly in August.
Over the years, they have served thousands of customers and employed numerous staff in part-time and full-time positions.
---
Fr Pat Breen, who served the parish of Stradbally and lived in Timahoe since 1992, passed away on Thursday August 13.
Along with Stradbally, Fr Breen, a native of Raheen in Laois, also served Rathoe, Broadford, Clonaslee and St Mullin's in his time.
---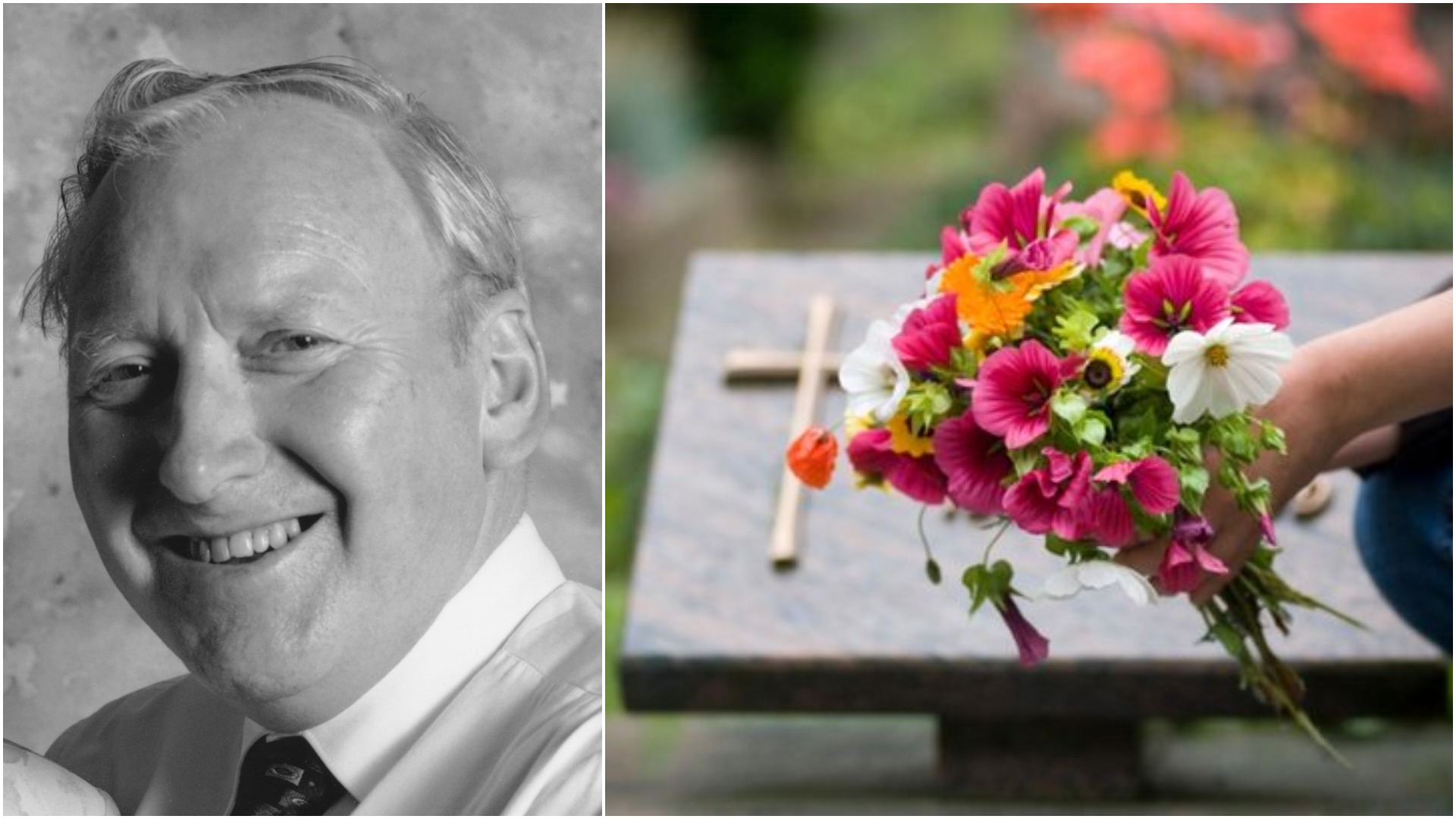 John Kennedy was a pharmacist in Portlaoise for many years and played a very active role in the town's business community.
He was the owner of Kennedy's Chemist on Main Street in Portlaoise, which was later bought by the O'Loughlin family beside the hotel.
Well liked and respected, John made a big contribution to the town in a variety of a roles and was one of the founding members of the original Portlaoise Traders Association.
---
SEPTEMBER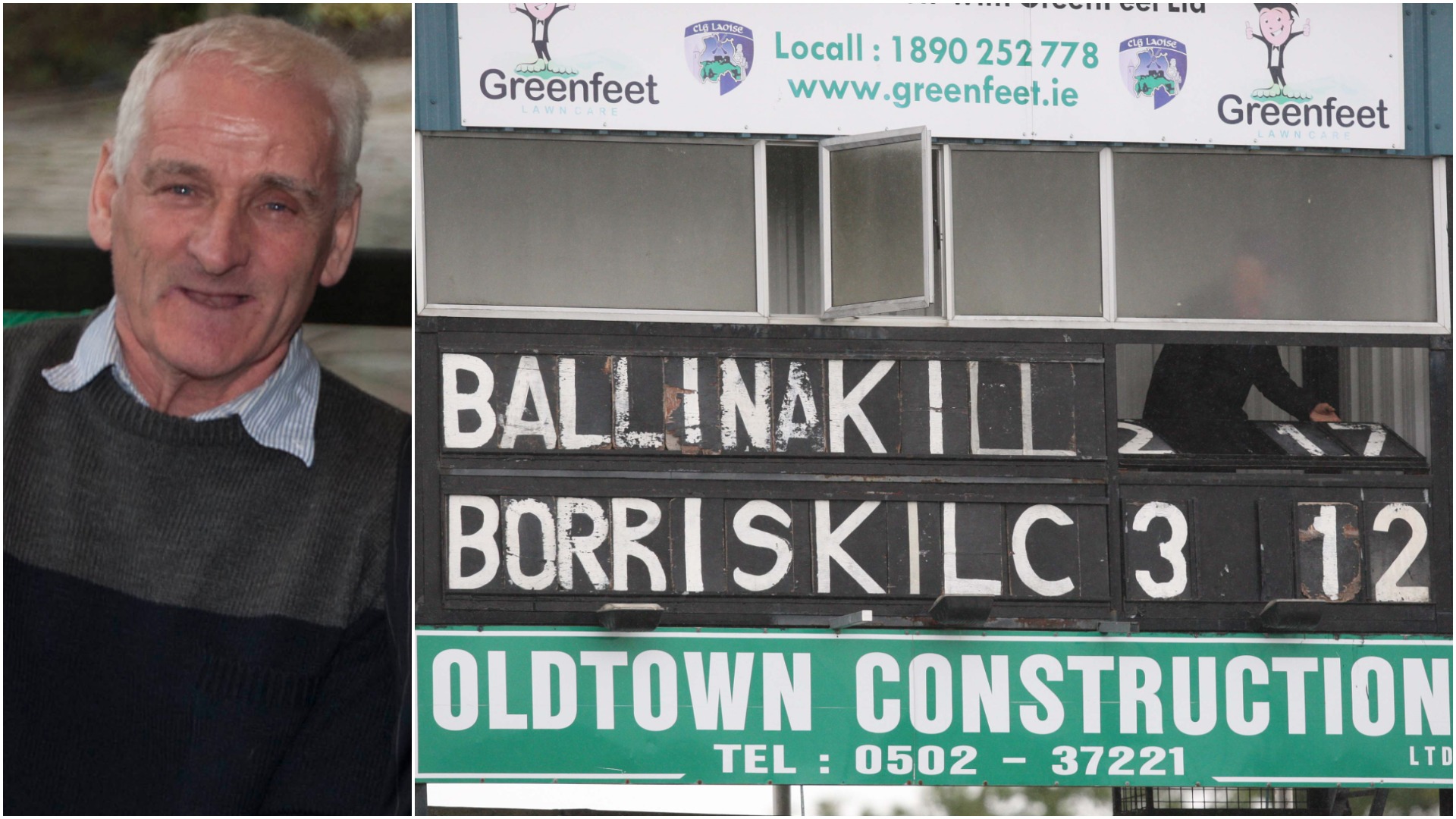 Jimmy was a much-loved community man who made a valued contribution to numerous groups around the town.
For many years he operated the old scoreboard in O'Moore Park and was diehard Portlaoise GAA man who sold countless lotto tickets for the club over the years.
Indeed the family have been actively involved in O'Moore Park through the years with his brother Tommy selling ice creams in the ground on the big match days.
---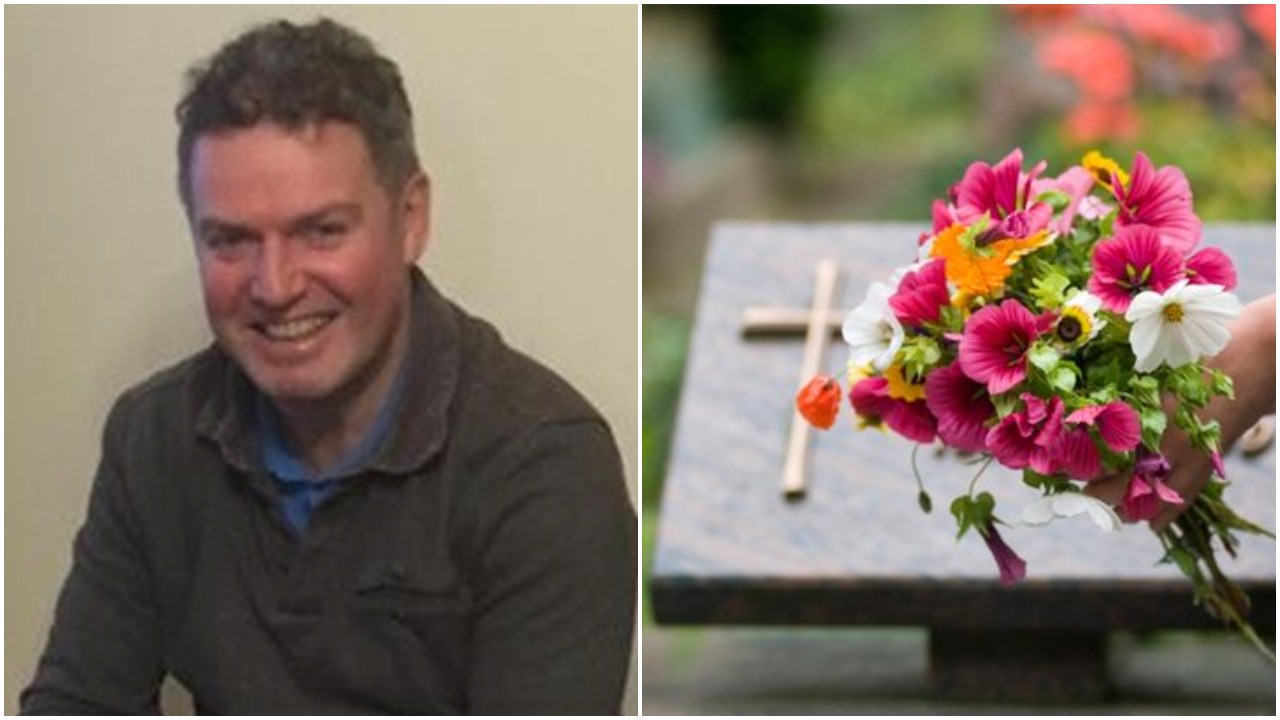 Roy Bulfin, from Green Road in Abbeyleix, died unexpectedly in Ho Chi Minh in Vietnam on Thursday September 10 – surrounded by his friends.
Mr Bulfin was over in Vietnam where he worked periodically – splitting his time between Abbeyleix and there in recent years.
---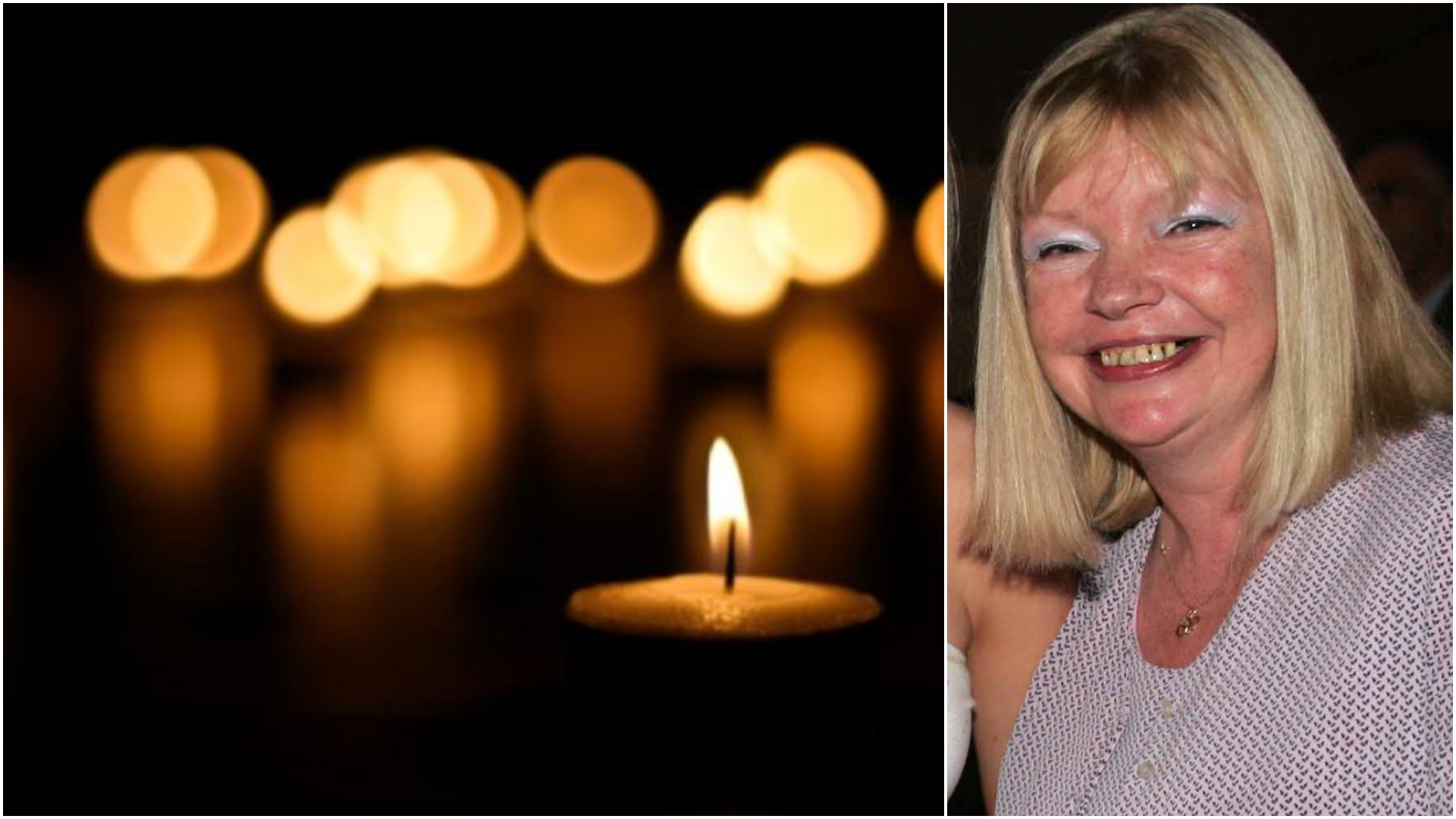 Fidelma was a Portlaoise resident who worked for a long number of years in the Leinster Express and was News Editor prior to her retirement in the late 2000s.
Originally from Leopardstown in Dublin, Fidelma attended boarding school in Laois in her secondary school days and after working in Dublin, she returned to Laois to become a courts reporter with the Leinster Express in the early 1980s.
Working alongside editors Teddy Fennelly and John Whelan she was appointed News Editor in late 1990s.
---
OCTOBER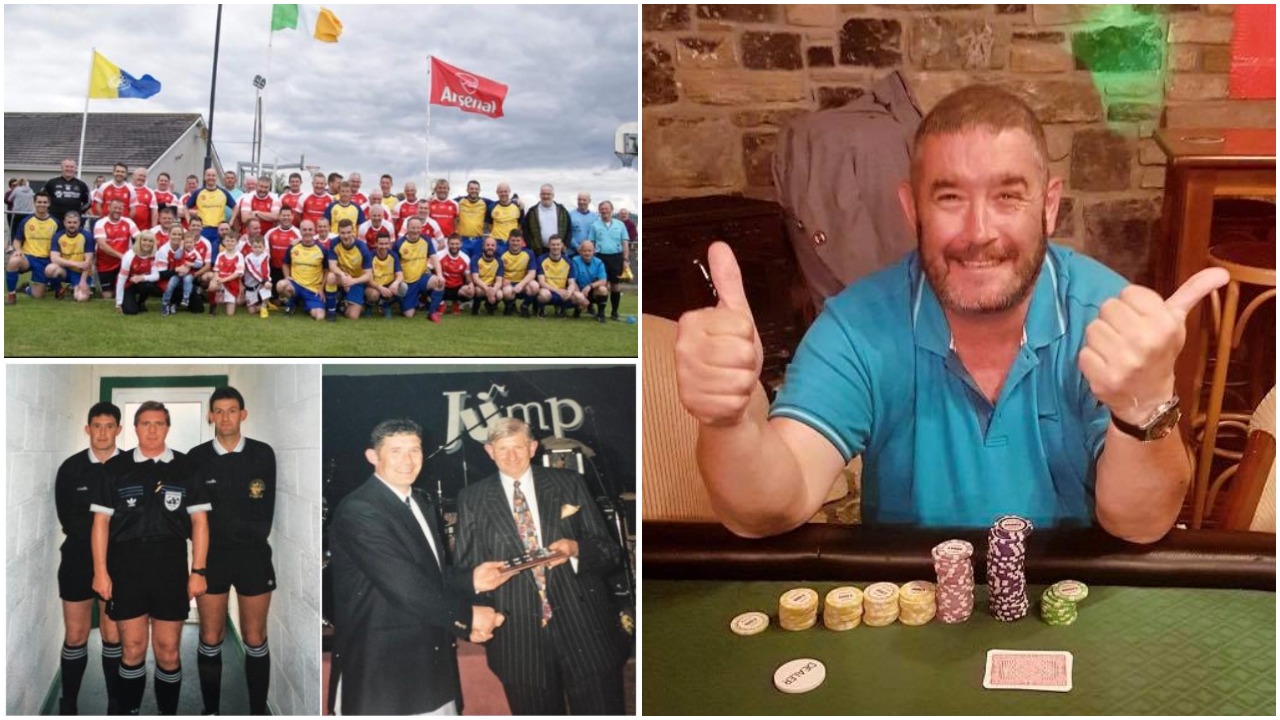 Mountmellick native Sean Dowling, who had been battling terminal cancer since the beginning of 2018, passed away at the start of October.
He truly was a remarkable man and just last year, he raised thousands of euro for the the Tullamore Oncology Unit through a testimonial match that he organised. 
---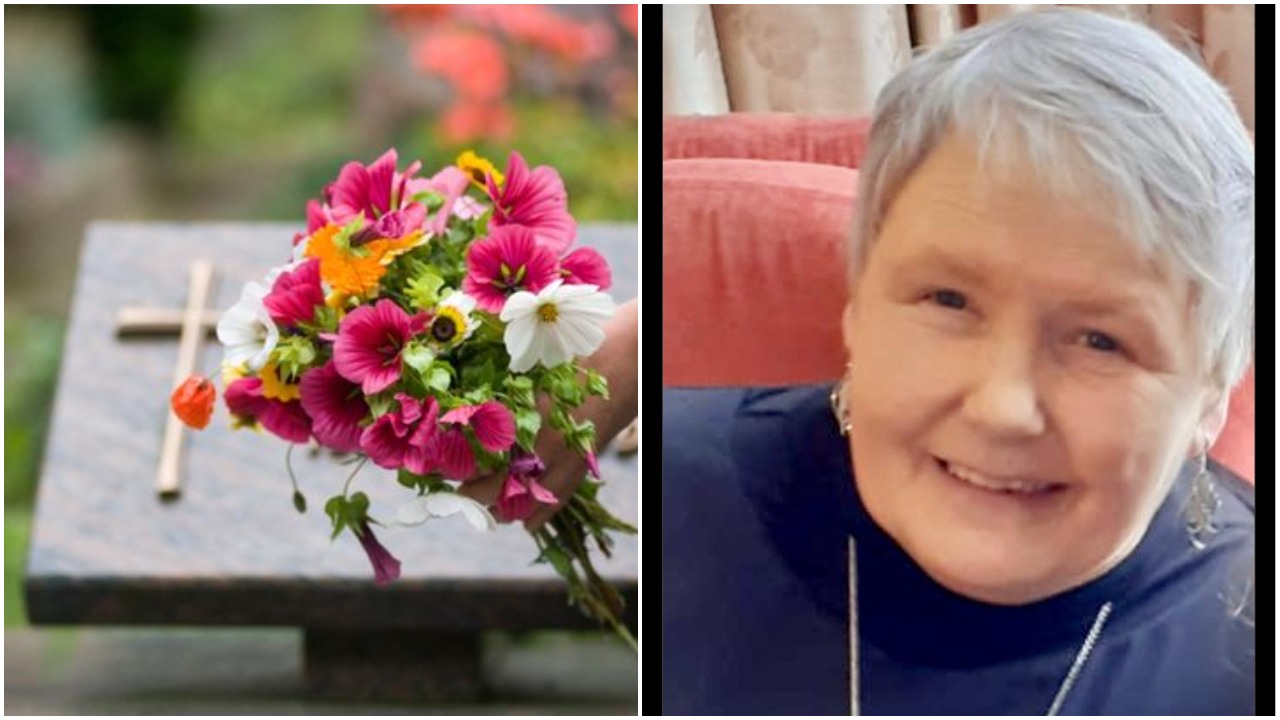 Josephine (Jo) Cuddy (née Finlay), from Clonfad, Castletown, died on Friday October 9 following a battle with illness.
Jo, 52, who was a nurse, trained in the Richmond and Beaumont Hospitals in Dublin before later working in Tullamore and Portlaoise.
---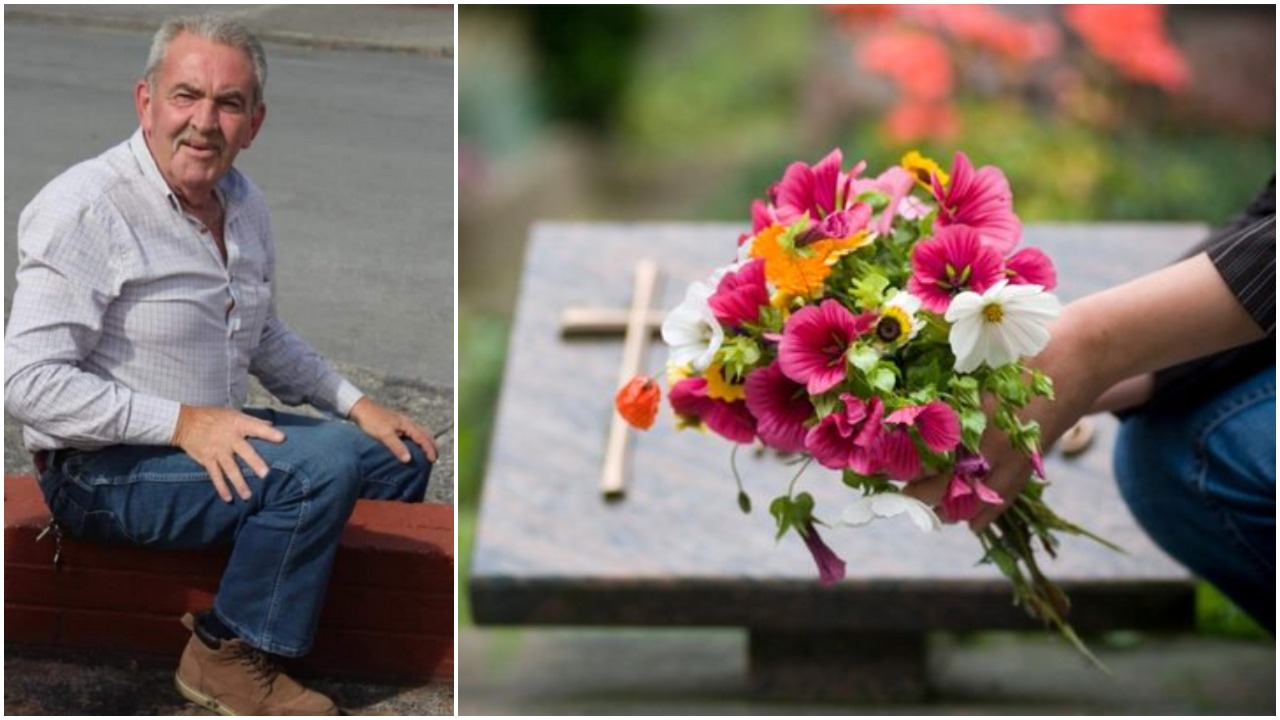 Affectionately known as 'Charlie' by all who knew him, Mr Buggy, who sadly died unexpectantly, spent his working life serving the country in two very important roles.
As a sergeant in the Irish Defence Forces, Charlie was stationed in Cork and The Curragh.
He then switched careers and became a prison officer where he worked in Portlaoise for many years.
---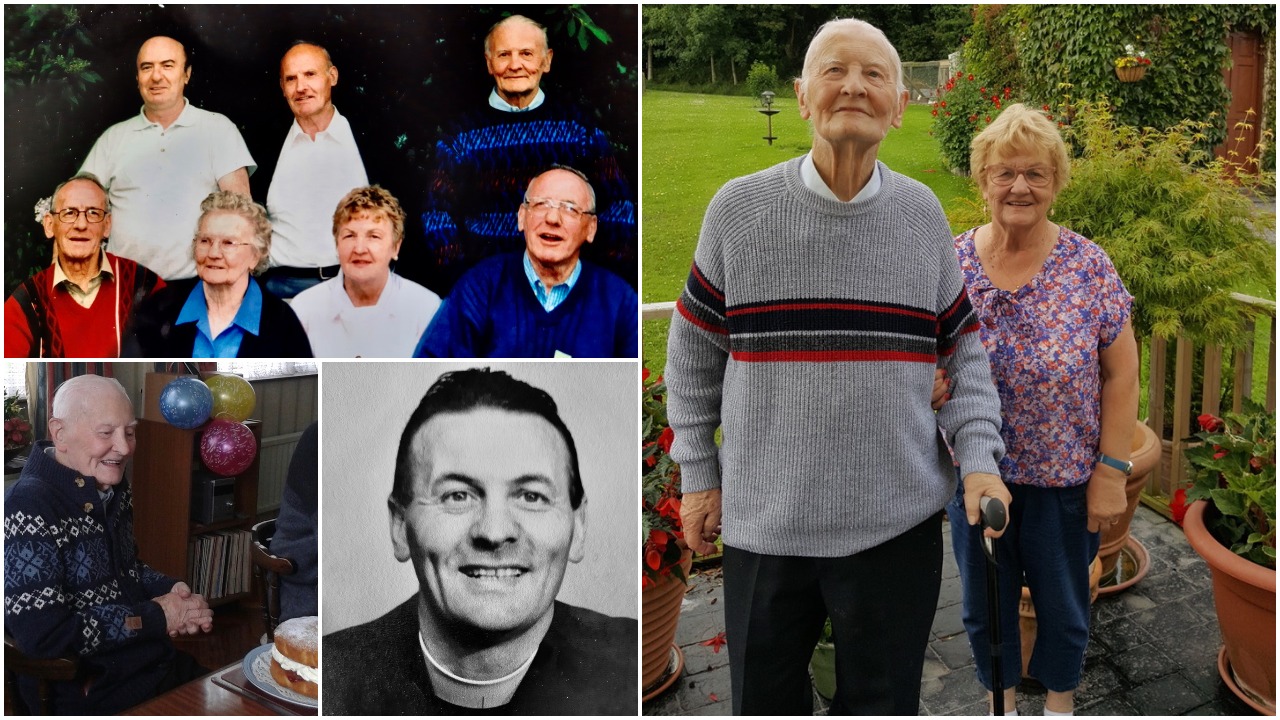 The death took place of Brother Eugene Brennan in Miguel House, Castletown, on October 18.
Known better to his family as Jackie, he was ninety-eight years old.
Born in Glenbeigh, Kerry, on April 28 1922, he was the second eldest of twelve children born to Thomas and Mary (O'Sullivan) Brennan.
---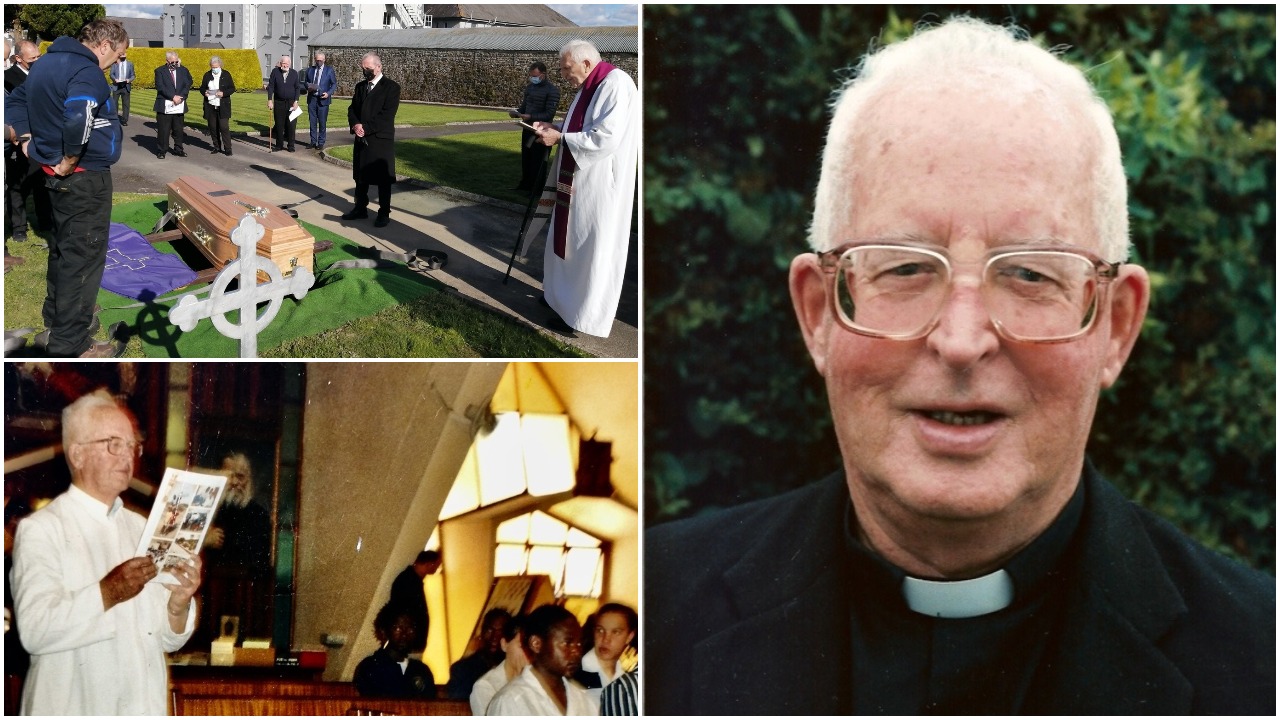 A 100-year-old De La Salle brother who lived in Castletown in Laois passed away was laid to rest on Friday October 2.
Brother Anthony, who was born in New York, first came to Castletown in 1933 where he studied to become a priest.
---
NOVEMBER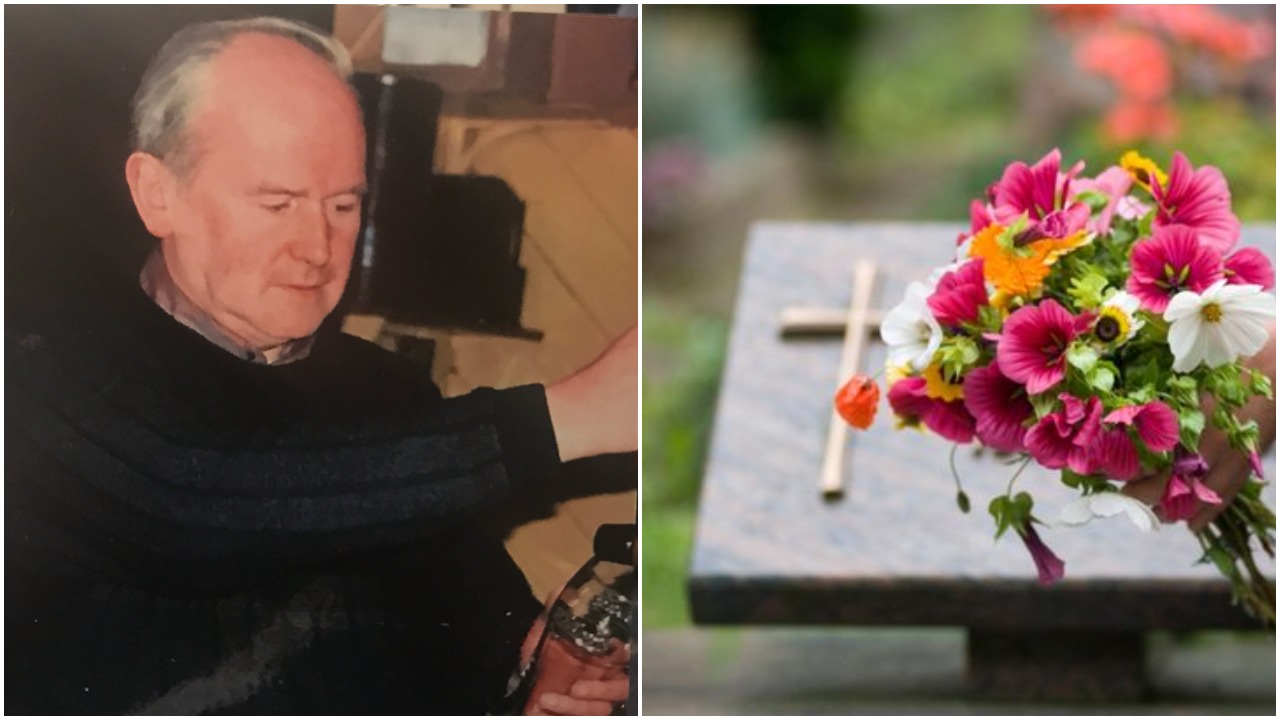 Liam Rambottom, of Ramsbottoms Bar in the village, died on Sunday November 15.
Mr Ramsbottom passed away peacefully in the company of his loving family.
---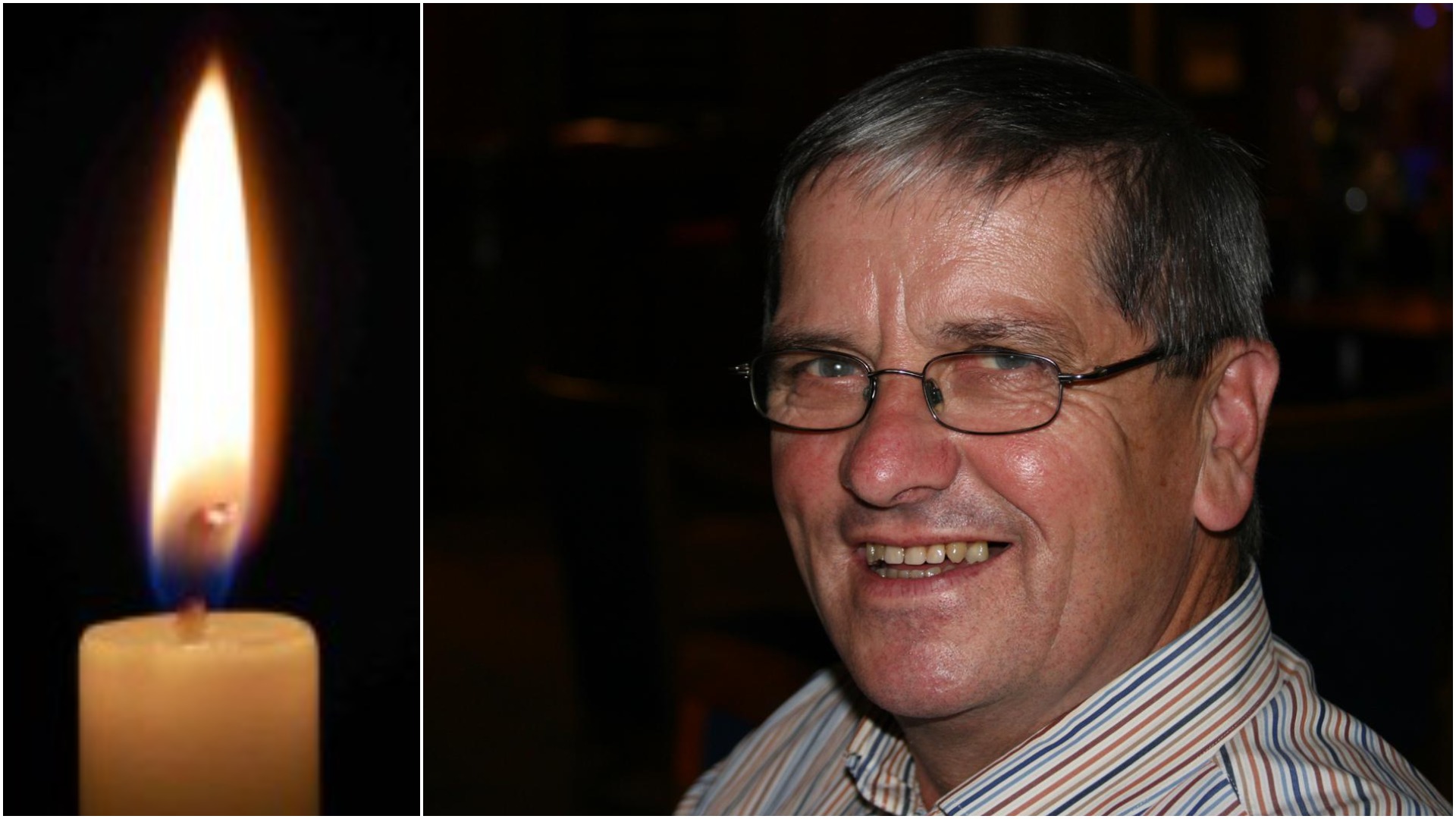 The death occurred of William 'Murt' Treacy, a former teacher in the vocational school in Portlaoise and a widely respected member of his local community in The Heath.
Murt worked as a maths teacher in the old 'tech' in Portlaoise and Portlaoise College as well as The Heath GAA club and Laois GAA were among those to pay tribute online.
He played for Laois in the early 1970s and was on The Heath team that won a senior football championship in 1974.
---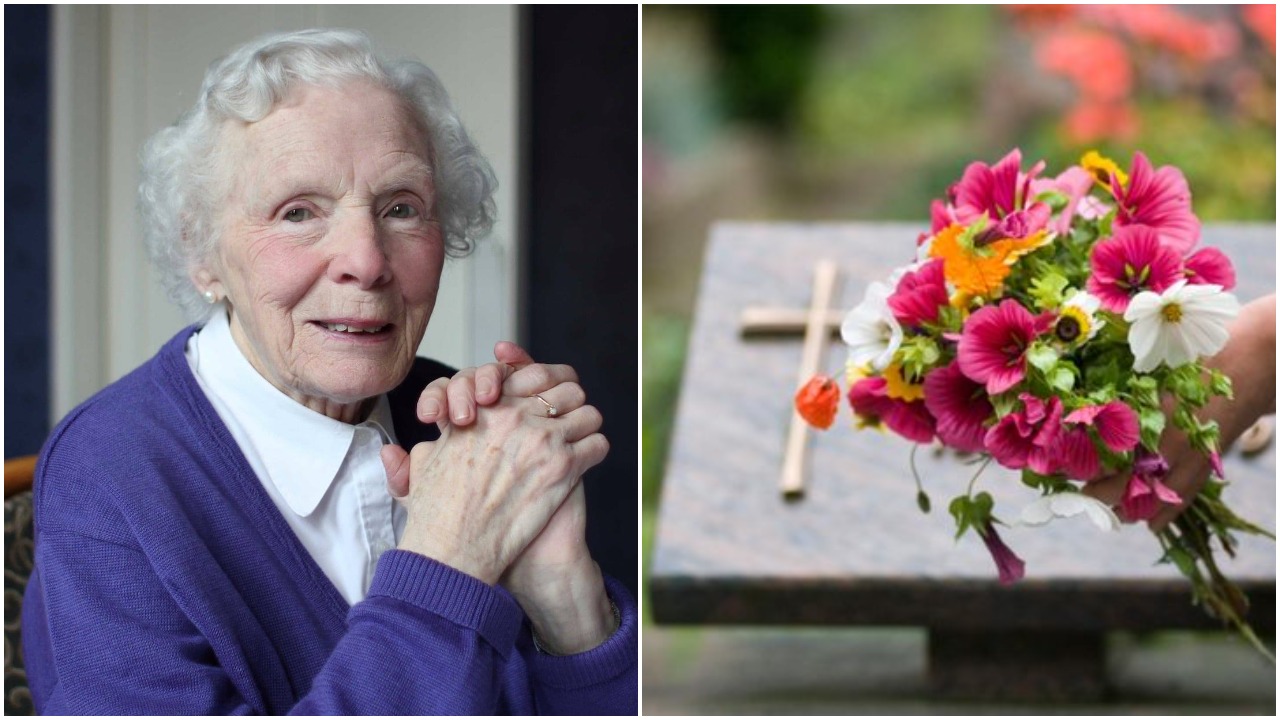 Nancy Boran, mam of poet Pat, died peacefully at the age of 97.
Nancy attended the Presentation Convent School in Portlaoise as a teenager and worked in the office of Odlum's Mills in the 1950s.
In 1956, she married Nicholas Boran, a native of Castlecomer. He worked in Whelan's Hardware shop in Stradbally, and Jessop's in Portlaoise, before the pair opened 'Airboran Travel on Main Street in the 1960s.
That business was eventually taken over by Anthony Nolan, but the Boran family remained there before moving to The Downs in the late 1990s.
---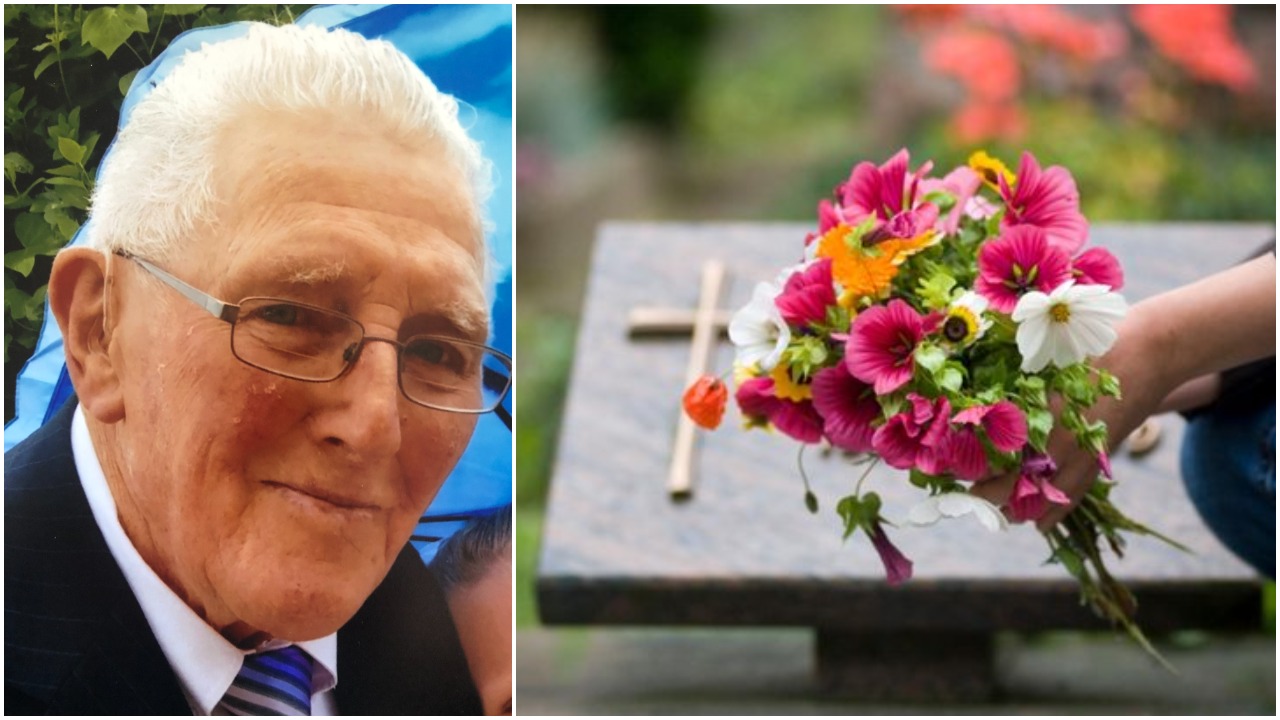 Mr Wisely passed away on Saturday November 21 and he was laid to rest in St Brigid's Cemetery in Rosenallis.
A keen supporter of Laois Vintage and a member of the Fianna Fail party, he is remembered fondly by those who knew him.
---
DECEMBER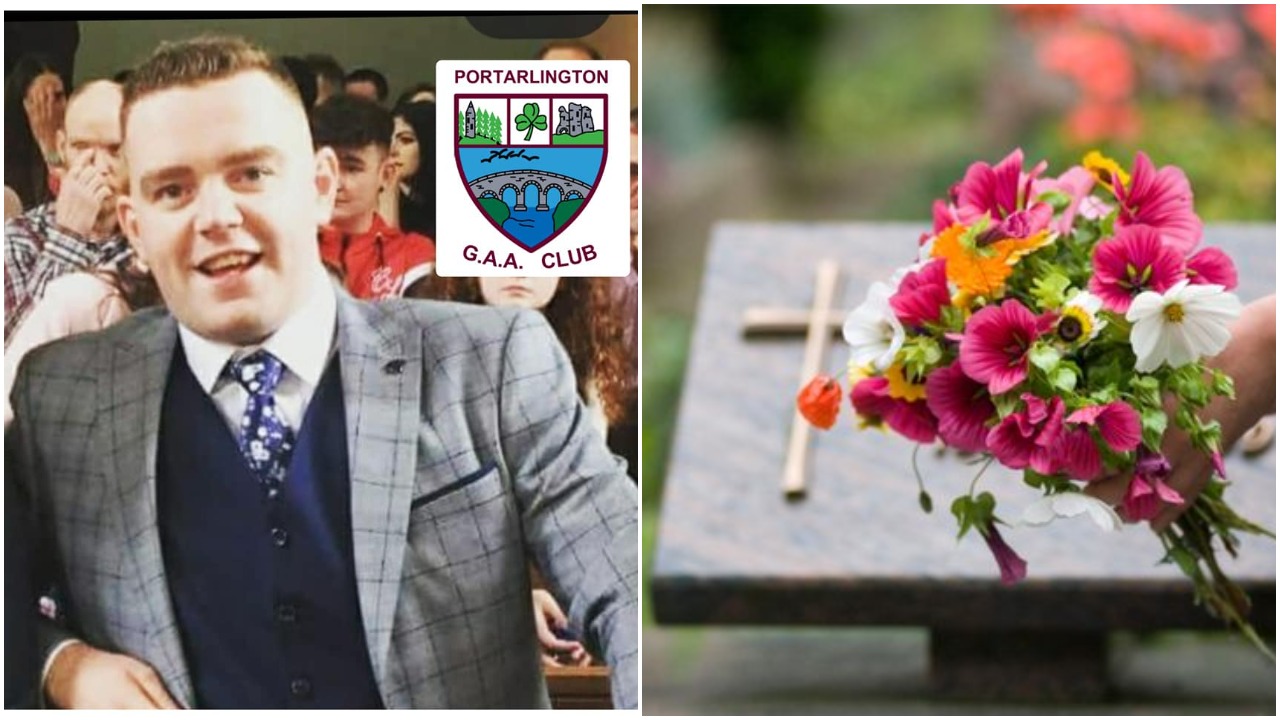 Gary Lanigan, of 1 Castlelea view, Portarlington and formerly from Marlstone, Thurles, in Tipperary, passed away suddenly on Tuesday December 15.
Loving brother of the late Josh, Gary is sadly missed by his loving partner Gabrielle and their daughter Madison.
Gary was a keen gaelic footballer where he played for his native Portarlington. He represented the club at all levels and also played for Laois at U-21 level.
---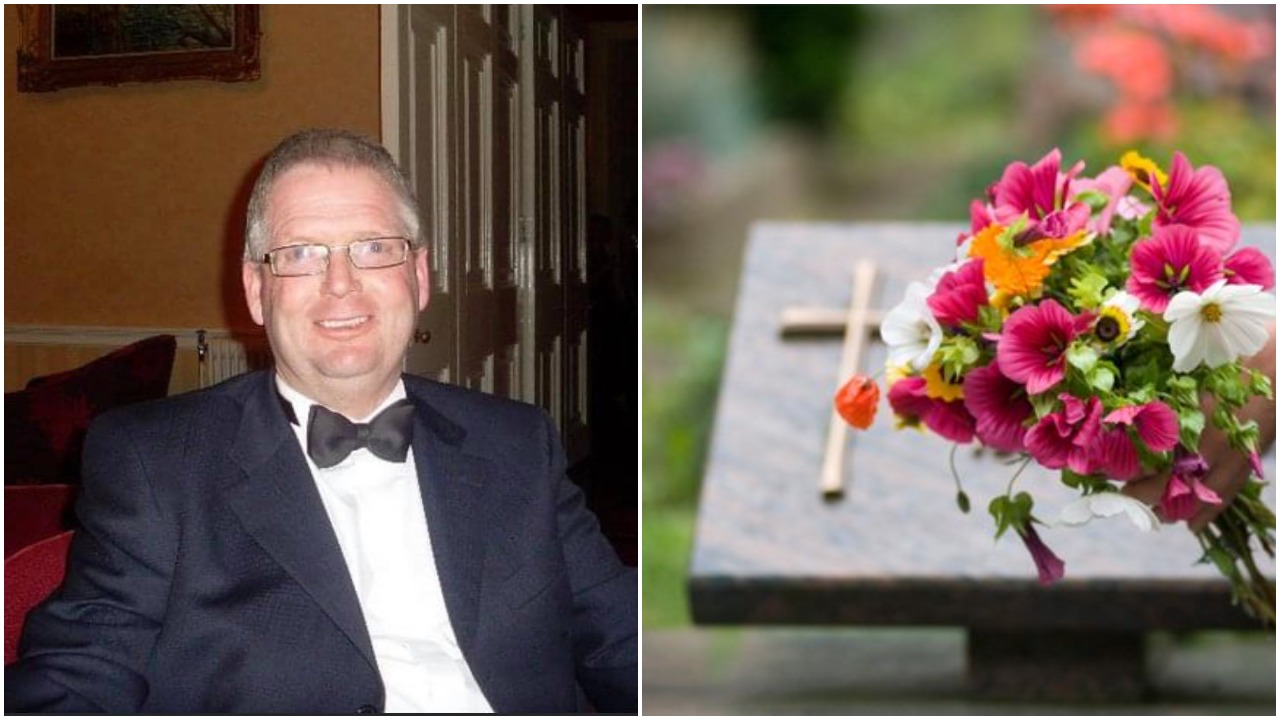 Mr Carroll, from Marian Avenue in Portlaoise, died peacefully, in the loving care of his wife Chris, and daughters Sinead, Louise and Karen on Saturday December 19.
A keen sportsman, Martin had involvement in GAA, soccer and golf clubs over the years – all of which paid tribute to him.
---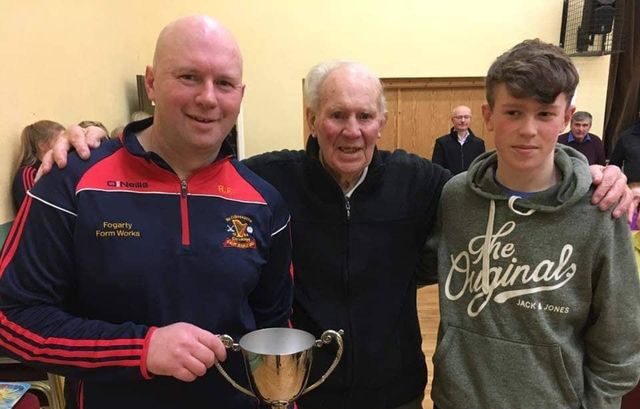 The late Mr Fogarty is widely regarded as the founder of handball in Cullohill and Laois.
He coached hundreds of children over the years and was instrumental in the construction of Laois's first court in 1976.
---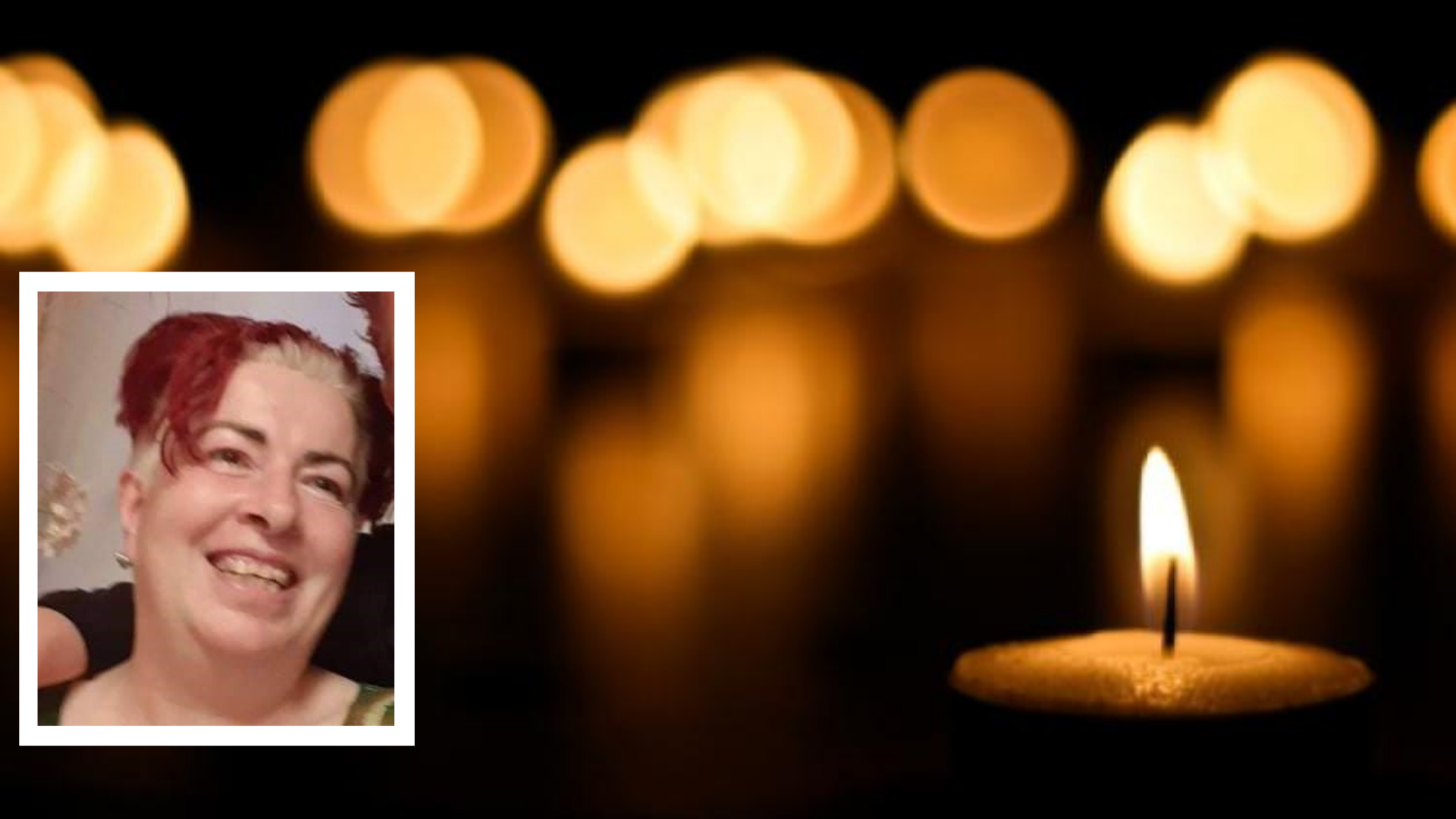 Eileen Kennedy, who was originally from Errill, died after being struck by a lorry in December.
Eileen, known to many as Punk, lived in the Mayfield area of Cork having moved to the county a number of years ago.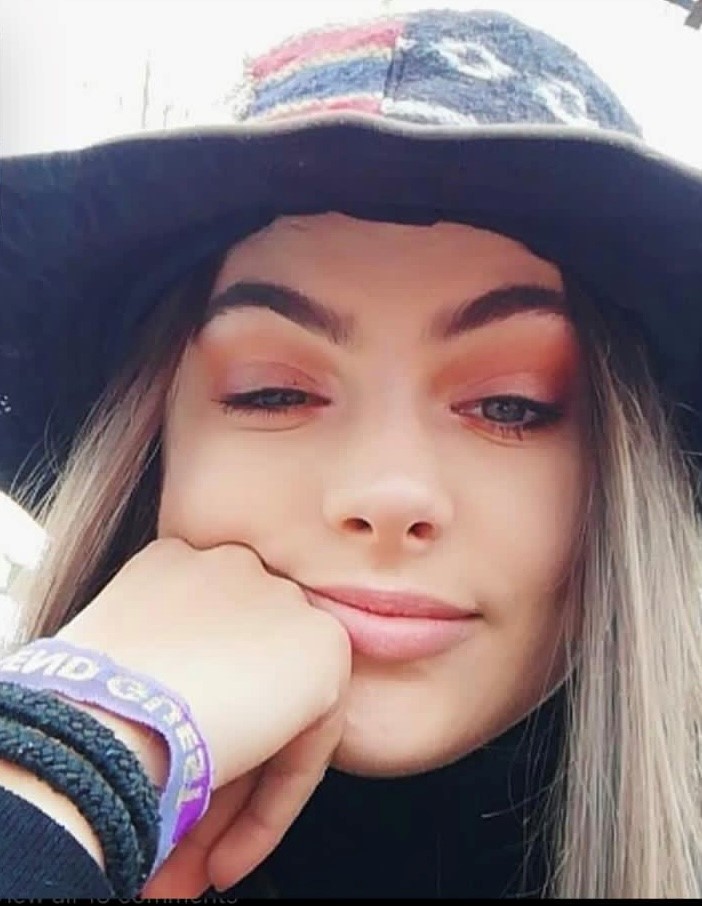 Grace sadly passed away on December 9, tragically.
Beloved daughter of Andrew and Maria and much loved sister of Jim. She is deeply regretted by her loving family, uncles, aunts, cousins, extended family, relatives and friends.
---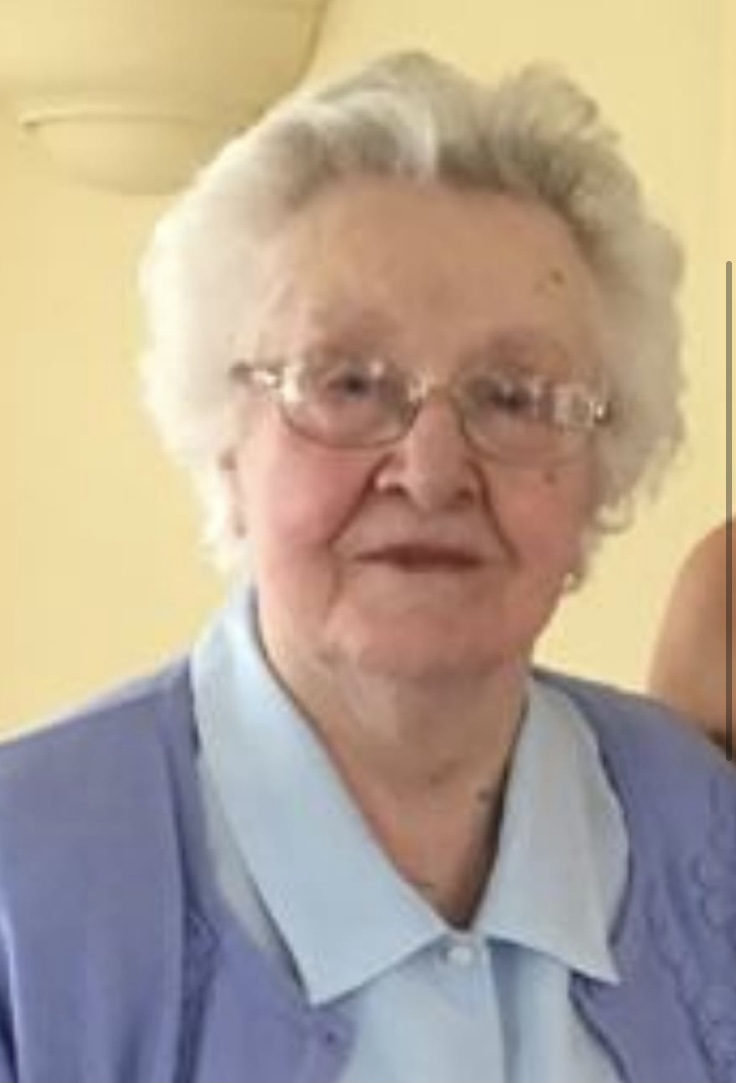 Maura Flanagan (nee Phelan), from Patrick Street, Mountmellick and late of Ballyfin, died after a short illness borne with grace and acceptance.
She passed away peacefully, at home, surrounded by her loving family, predeceased by her husband Willie and her son in law Tom Major.
Much loved mother of Florence (Fennelly), Mary (Major), Patricia (O'Brien), Frances (Connolly), Olivia (Coughlan) and William. Sadly missed by her loving children, brother Martin, daughter in law, Anne, sons in law, Tom, David, Sean, and Liam, and her adored grandchildren, extended family, neighbours and friends.
SEE ALSO – Check out the 2020 Remembered series on LaoisToday